February 6, 2009 | 6 Comments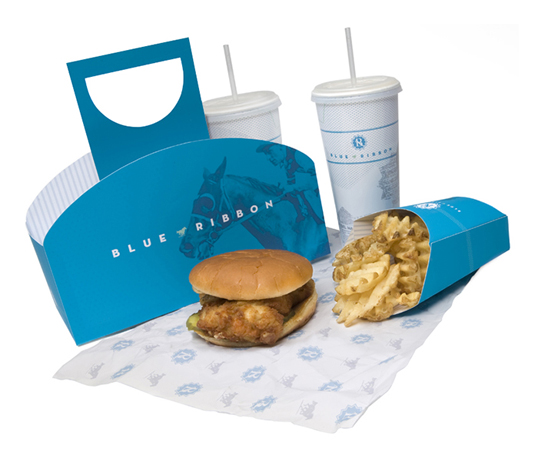 Designed by Jeff Krichmar | Country: United States | Fonts used: Neutraface
"Identity and collateral created for Kentucky based gourmet fast food restaurant."
February 6, 2009 | 3 Comments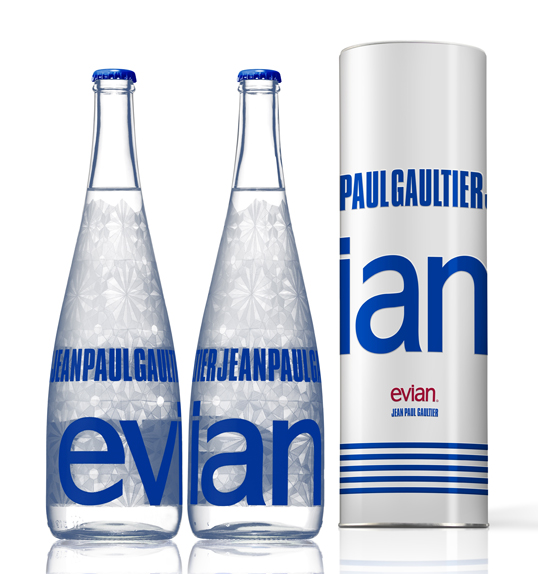 Designed by Jean Paul Gaultier | Country: France | Font used: Compacta
"Fashion designers know that the key to a good collection combines the reinvention of ideas with underlying signature qualities and Evian® Natural Spring Water is keeping to these same ideals with the release of the newest addition to its designer collection.  Remaining true to tradition, Evian has once again partnered with an internationally acclaimed French designer to produce two unique and exclusive creations for 2009, the Evian Prêt-à-Porter Bottle and the Evian Haute Couture Bottle by Jean Paul Gaultier. Continue…
February 5, 2009 | 1 Comment
Designed by Bliss | Country: France
February 5, 2009 | No Comments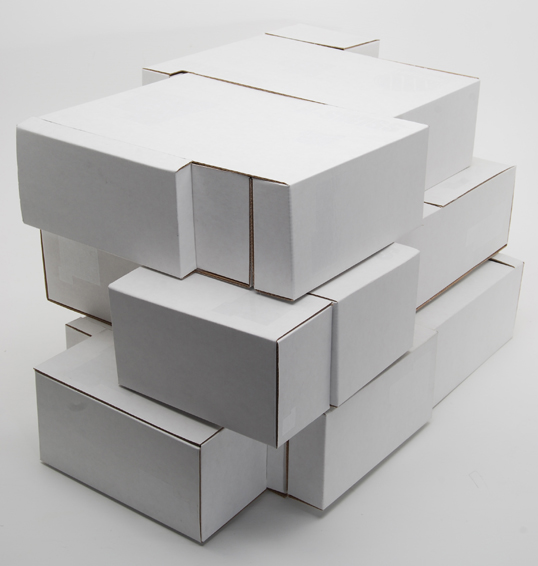 Designed by Jon Dodd | Country: United Kingdom
"A self set brief to design the packaging and catalogue for the Hederus range of K-Swiss released the tail end of last year by Swedish designer Julia Hederus. I spoke to Julia and K-Swiss directly about the project and they were keen to seen what my outcomes would be, to which I have now sent off to them. Continue…
February 4, 2009 | 1 Comment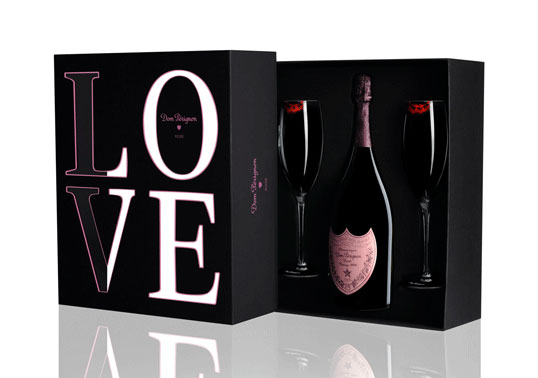 "The Dom Pérignon LOVE gift pack contains a pair of stunning champagne flutes designed by avant-garde Swiss artist Sylvie Fleury and a bottle of Dom Pérignon Vintage Rosé 1998. Dom Perignon Vintage Rosé – often referred to as the 'jewel' of Dom Pérignon – has been created with the rarest Pinot Noir and Chardonnay grapes. Nearly 10 years of ageing are required before this amazingly vivacious and seductive wine is released and can be fully appreciated. To complement and accompany this special wine are two exclusive champagne flutes – each one with a seductive 'lipstick mark' handcrafted onto the exterior, echoing the glamorous encounter between the lips of a woman and the wine.
This is the second collaboration between Dom Pérignon and Sylvie Fleury – the first being the design of a stylish oversized Dom Pérignon Rosé glass to enjoy the full aromas and unique taste of the wine. The LOVE gift box sees the evolution of the glasses into champagne flutes and the surrounding LOVE casing creating a true sense of specialness and romance."
February 4, 2009 | 1 Comment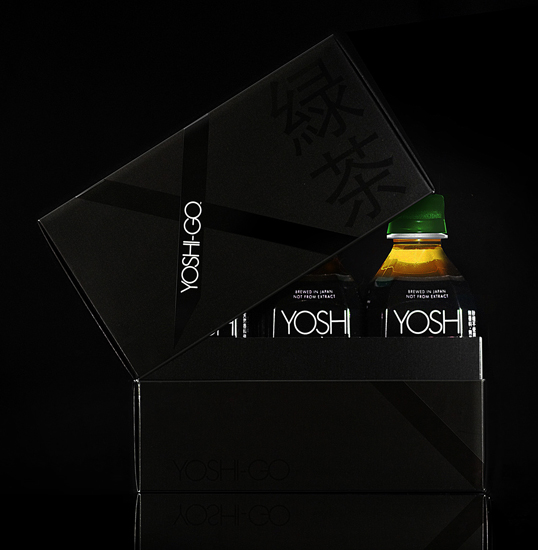 Designed by LA+B | Country: Sweden | Font used: Futura
"Yoshi-Go, a new range of green teas released in Asia and Europe. The product is a traditional japanese RTD green tea infused with anti-oxidant ingredients, to bring the two trends of Europe and Asia together.
The square bottles comes in a sophisticated black sleeve, with highlighted colours, Yellow (original flavour with a dash of lime), Blue (Detox, with blueberries and pomegranate, and Pink (with ginger and ginseng). A gift pack of three is a limited item across Europe.
The brand identity is developed by Love for art and Business, LA+B, Stockholm Sweden. (AD Sarah Sheppard, PM Frida Berggren, D Magdalena
Adaktusson, CD Jonas Lundin) (who also packaged myysmoothie, recently pictured in UK's Wallpaper magazine)"
February 4, 2009 | No Comments
Designed by STRANGER & STRANGER | Country: United Kingdom | Font used: Engravers Gothic
Beautiful custom bottle design for Mamont Vodka.
February 3, 2009 | 1 Comment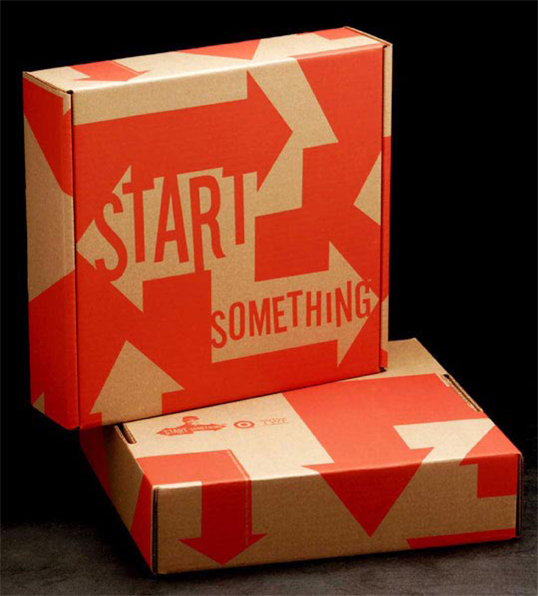 Designed by Wink | Country: United States
"Our challenge was to redesign an existing campaign for an educational mentoring program called Start Something. The program is sponsored by Target Corporation and The Tiger Woods Foundation, which helps build core values and inspire leadership qualities in youth. The program is administered by teachers and adult leaders. The information and design needed to be cool and aspirational looking to appeal towards pre-teens and teens. The use of arrows and monochromatic imagery became the visual metaphor to the whole campaign.
The materials included ads, in-store kiosk posters, perforated postcard posters and a kit that included educational materials, stickers, award certificates, and wrist rubber bands with inspirational phrases. Participant numbers have skyrocketed from 25,000 to over 600,000 since the redesign."
February 3, 2009 | No Comments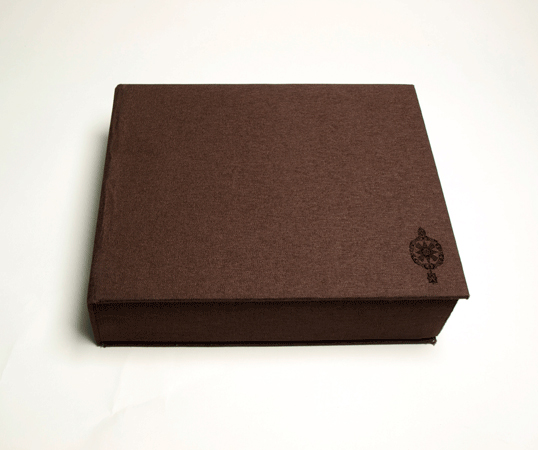 Designed by Daniel Blackman | Country: United States
"Items and habits handed down from my grandfather, to my father, to myself."
February 2, 2009 | No Comments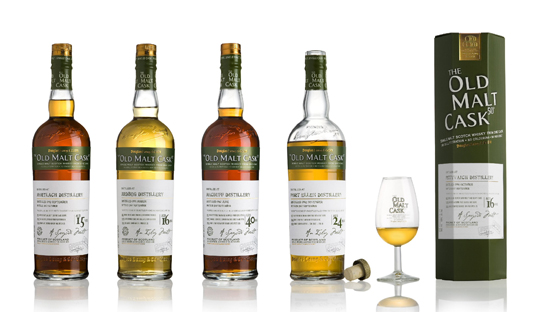 Fonts used: P22 Franklin's Caslon, P22 Cezanne
"This intriguing range emerged in 1998 with a caveat that the single cask bottlings would only be available in limited numbers. But the initial 50 – to commemorate the company's 50th anniversary – was gradually passed and today we can regularly offer over a hundred superb Malts to the connoisseur or anyone else with good taste for that matter."