March 19, 2009 | No Comments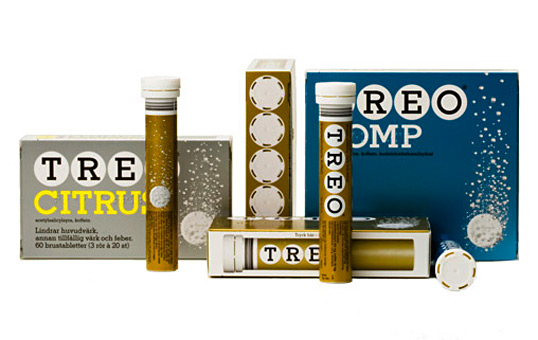 Designed by BVD | Country: Sweden | Fonts used: modified Stymie
"Challenge: Treo is a Swedish classic of the 50s and 60s, and has a very well known design.  The packaging needed to become more explicit and modern without losing its iconic power.
Solution: small adjustments of typography and colour.  An image that gives the impression of a tablet quickly and easily dissolving in water."
March 19, 2009 | 4 Comments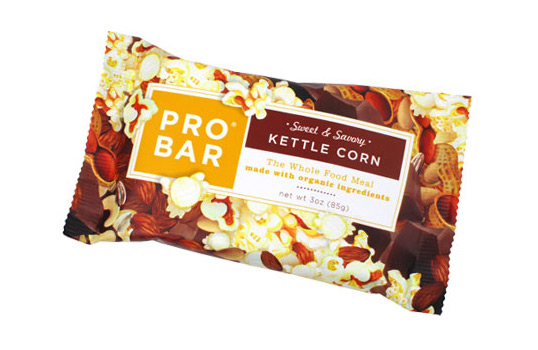 Designed by Moxie Sozo, Illustration by Stefanie Shank | Country: United States
"Probar is a high performance energy bar made from whole, raw foods. Each flavor is a different mix of fruits, nuts, berries, and seeds. Unlike most energy bars, Probar's ingredients are natural and recognizable. Moxie Sozo was hired to redesign Probar's entire product line. After the new launch, sales increased dramatically, market share improved, and the company picked up numerous new retail accounts."
March 18, 2009 | 5 Comments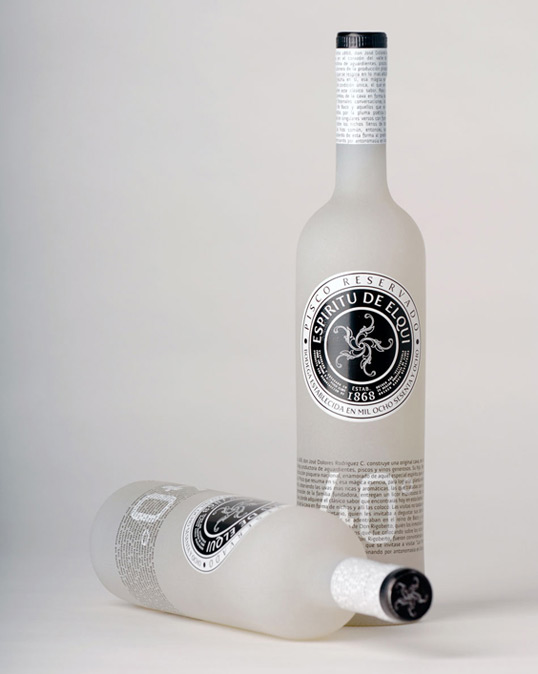 Designed by Edward Pearson, GRAFIKART | Country: Chile
"The story behind this brand, which was begun by a gentleman called Rigoberto Rodriguez Rodriguez in the late 1800's is as follows:
The story is quite funny, Rigoberto was the son of the founder and being of a well read and refined personality had a great sense of humour and also was rather eccentric. He ventured in making these piscos and wines and gained great reputation. He started storing these wines in Niches – thus the name 'Los Nichos' specially made for keeping the right temperature.
March 18, 2009 | 2 Comments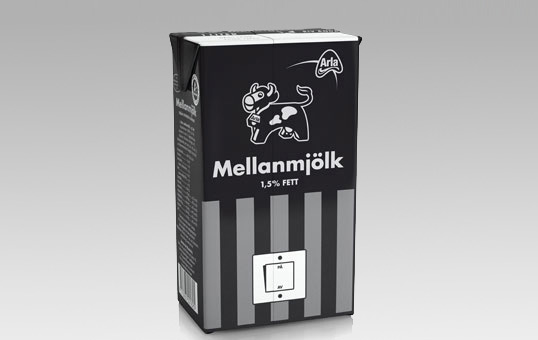 Designed by Milk | Country: Sweden | Fonts used: Futura
"Swedish advertising agency Milk has turned the classic white Arla milk carton black.
It is a campaign for WWF's Earth Hour. A worldwide event encouraging people to raise environmental awareness by turning off the lights for one hour."
March 18, 2009 | 3 Comments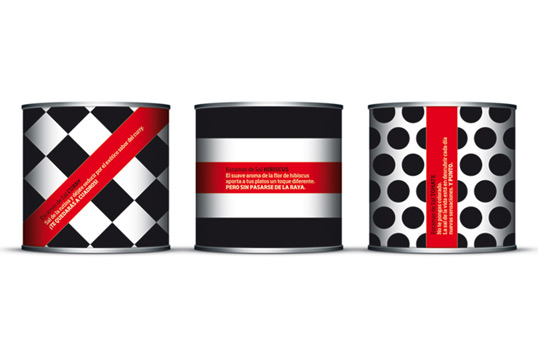 Designed by Supperstudio | Country: Spain
Beautiful work from Spain's Supperstudio. If anyone can translate the rationale and info behind this work we would really appreciate it.
Thanks to Mar for the translation.
Curry Salt Flakes: Break the routine ("Sal" means salt and go out/break) and surrender to the charm of the exotic curry flavor. You'll be on squares (that means "You'll be short of staff!")
Hibiscus Salt Flakes: The soft aroma from hibiscus flower provides your dishes a different touch. But don't go too far (don't cross the line).
Tomato Salt Flakes: Don't get red. The spicy (salt) of the life is discovering new sensation every day and that's it (and dot in spanish).
March 18, 2009 | 1 Comment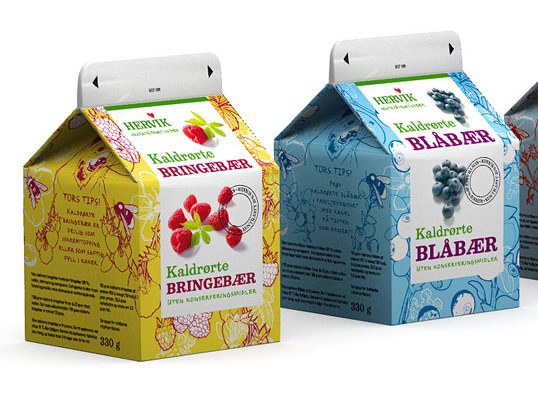 Designed by SDG | Country: Norway | Fonts used: Belizio
"Rogaland Konservefabrikk is a small-scale producer that has been attracting devotees in gradually increasing numbers ever since its humble beginnings in 1952, which saw the start of mail order sales of Hervik's concentrated juices and jams. Our packaging designs aim to capture the spirit of Hervik's cheerful, grounded core values."
March 17, 2009 | 3 Comments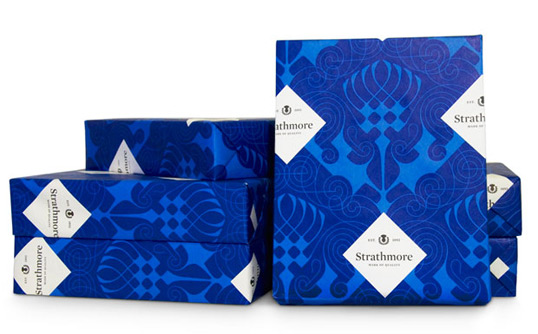 Designed by Pentagram | Country: United States
"Asked to refresh the Strathmore Paper brand presentation for our longtime client Mohawk Fine Papers, Pentagram asked the designer Marian Bantjes to reinterpret the famous Strathmore thistle. This mark was then used to create a pattern for new packaging of Strathmore Paper reams. The goal was to project a stronger signature presence for the brand in business-to-business and direct-to-consumer retail settings.
Read more about the project on Marian's site and on Felt & Wire, the new Strathmore Paper blog about paper and its creative uses that we designed and helped name."
March 17, 2009 | No Comments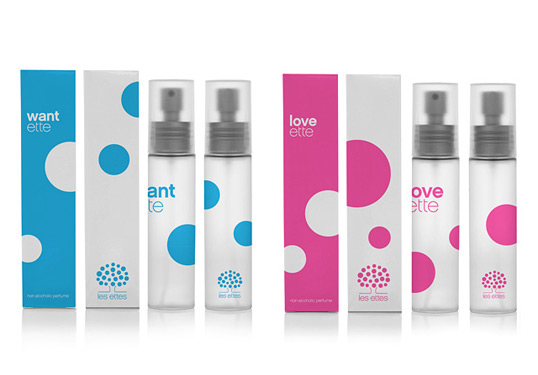 Designed by Emil Kozak | Country: Spain | Fonts used: Chalet
Gorgeous work from Emil Kozak for French/Austrian perfume company, Les Ettes. For those of you familiar with Emil's work you'll immediately recognize his style in these designs. For those not familiar, be sure to to check out his site.
March 17, 2009 | 21 Comments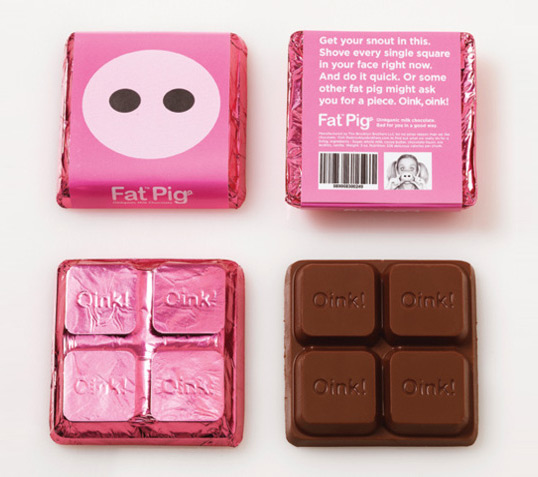 Designed by The Brooklyn Brothers | Country: United States | Fonts used: Arial Rounded
"Fat Pig is a totally organic milk chocolate bar and is currently available in one flavor: delicious. It has none of the bitter aftertaste of regular milk chocolate nor is it cloyingly sweet: it's just pure, creamy excess.
It's already the favorite chocolate of Contagious Magazine.
The Chocolate Nerd said "Nice chocolate! It's super creamy, quality milk chocolate and organic too. The bars are more substantial then I thought – a weighty 3. oz each."
And Divine Caroline added "I honestly don't think I've ever enjoyed a piece (okay a whole bar) of chocolate as much when I pigged out on Fat Pig. It's delicious!"
March 17, 2009 | 1 Comment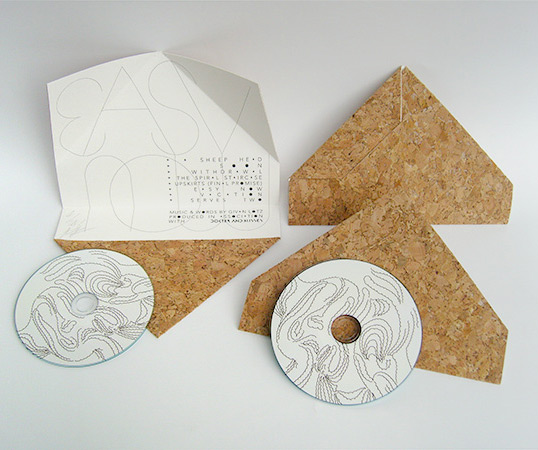 Designed by Givan Lötz. | Country: South Africa | Buy it
"EASY NOW album: hand packaged CD Limited to 20 / singed and numbered."