April 30, 2009 | 3 Comments
Designed by Jessica Keintz & Ross Bruggink | Country: United States
"Designed for Rise n' Shiner, a partnered blend distributed by Equal Exchange and the Minnesota RollerGirls. As a food product the packaging had to appeal to consumers while maintaining a distinct RollerGirls quality. We took the common roller girl profile, a helmet with a star, and added a touch of vintage elegance."
April 30, 2009 | 7 Comments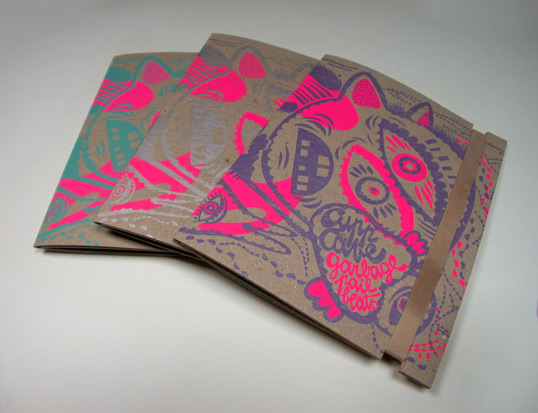 Designed by ThinConsolation | Country: Belgium
Garbage Pail Beats is an instrumental Hip-Hop, Off-beat to be precise, album. If you read the Cupp Cave bio or listen to his music, here it what you should think about: His Garbage Pail Beats are a rump-shaking, head-nodding, feet-shuffling slap in the face, one for the crate-diggers and glitch-lovers. Think nice crunchy gravel. Think big, red, 8-bit family sedan. Think wearing sunglasses sitting in the passenger seat with the window open. Think sunshine. Thump, thump, clap; Cupp Cave is guaranteed Hennessy-free.
April 30, 2009 | 3 Comments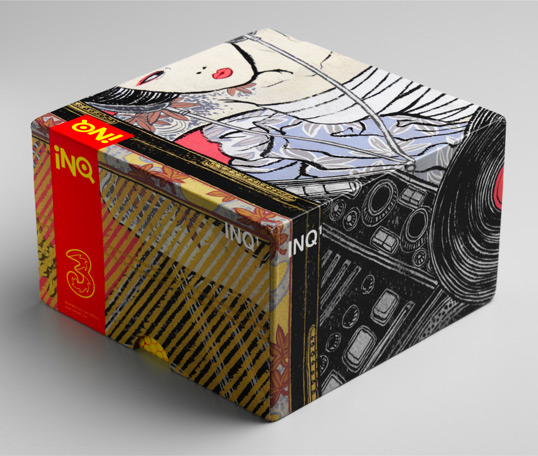 Designed by INQ Mobile | Country: United Kingdom
"Communication is at the heart of everything we do. We express this in our brand through one of its most striking and creative aspects: art. Not in any lofty way, but in vibrant and streetwise forms: illustration, comics, film – whatever we like really, whatever catches our eye.
With the INQ1 box we wanted to create an object of beauty – something to cherish not chuck. All too often, packaging ends up in landfills, or recycling bins at best. While we'd like people to keep it, use it and treasure it.
When we design our handsets we remix and edit internet services so that they play best on a mobile. Similarly, our in-house creative studio, Elmer Zinkhann and Ashley Benigno, remixed the idea of a box and made it into a place to display artwork."
April 29, 2009 | 1 Comment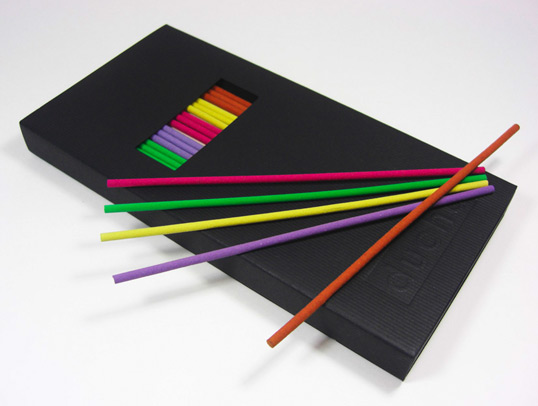 Designed by Ducha Cosmetics | Country: Brazil
April 28, 2009 | 9 Comments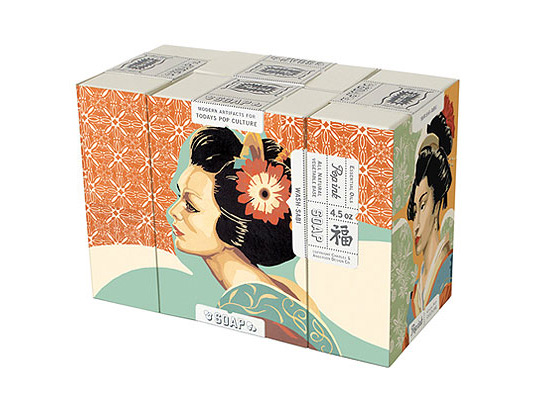 Designed by Charles S. Anderson Design | Country: United States | Buy it
Lovely packaging from Charles S. Anderson for Pop Ink Soap by French Paper. CSA has a great knack for producing work with a high attention to detail. Be sure to check out their website for more.
April 28, 2009 | 2 Comments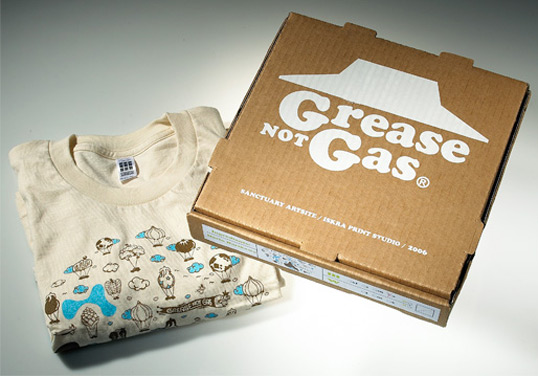 Designed by JDK | Country: United States | Font: Cooper Black
"Grease Not Gas was a tour touting the benefits of waste vegetable oil for use in transportation. JDK hosted a fundraiser for the Grease Not Gas crew. Limited-edition T-shirts, featuring graphics donated by prominent artists, were packaged in pizza boxes, all of which was printed by the Iskra Print Collective."
April 28, 2009 | 2 Comments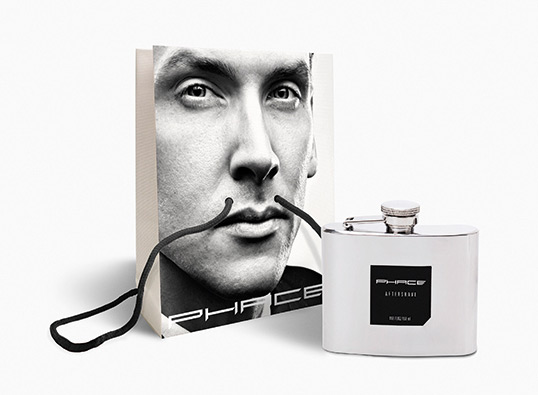 Designed by George Lin | Country: Canada
More work from the IDEA Program at Capilano University. This time George Lin sends us some of his projects.
April 28, 2009 | 5 Comments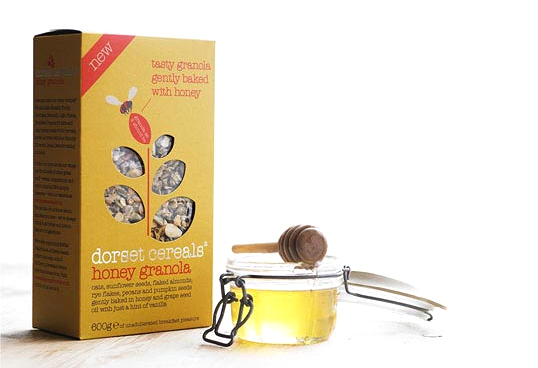 Designed by Big Fish | Country: United Kingdom | Font: ITC American Typewriter
Nice packaging for premium cereals by London based Big Fish.
April 27, 2009 | 2 Comments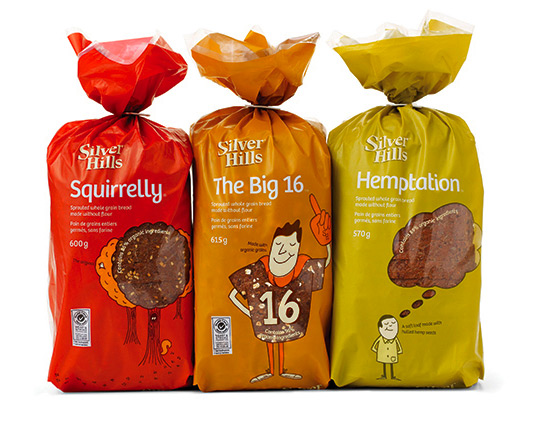 Designed by Karacters Design Group | Country: Canada
"The new creative concept was prompted by an insight discovered during brand strategy development that the bakery's "Squirrelly" bread had higher brand recognition and recall than the Silver Hills' parent brand.  Karacters Design Group's brand identity experts used this insight as an interesting naming strategy for the other breads and counseled Silver Hills to rename them with the following unusual, unique names:  Squirrelly, The Kings Kamut, Hemptation, The Big 16, Little Big Bread, Hardy Hearty Harvest, Mack's Flax, Marvelous Multi, Radiant Raisin and Steady Eddie.
April 27, 2009 | 14 Comments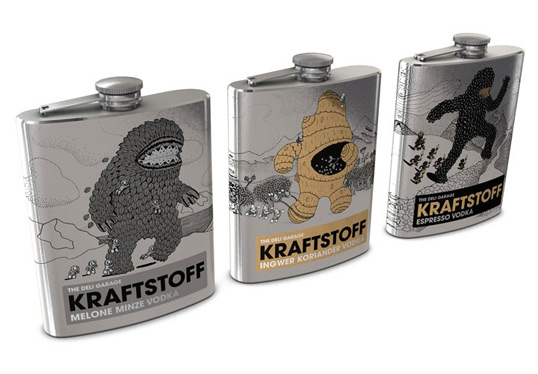 Designed by KOREFE | Illustration: Heiko Windisch | Country: Germany | Font: ITC Avant Garde Gothic
"The flasks can hold 0.2 litres. The writing is in German, the flavours are espresso, ginger-coriander and melon-mint. The package design won an award at this year's German Art Director's Club (ADC) Competition."