May 2, 2009 | No Comments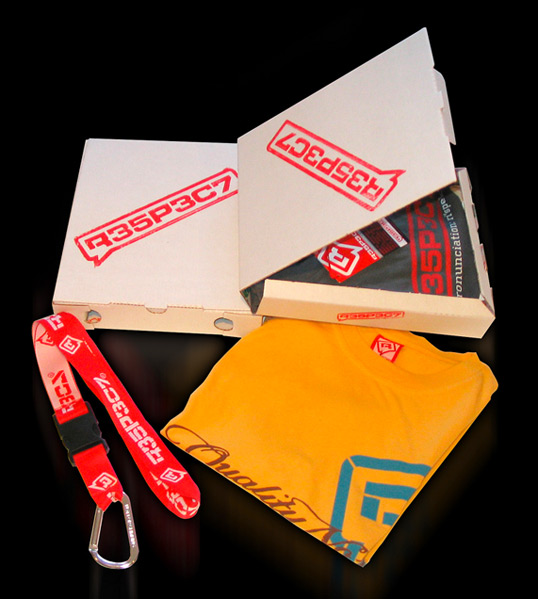 Designed by R35P3C7 | Country: Italy
A low budget solution for R35P3C7 apparel.
May 1, 2009 | 1 Comment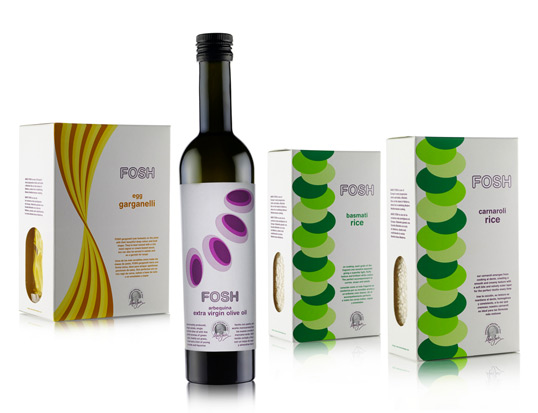 Designed by Simmer | Country: United Kingdom
"This project for food-specialist, Simmer, was to create new brand packaging for Michelin-starred chef Marc Fosh's range of 'Chef's Essential' products. Marc is chef/director at Simply Fosh in the Convent de la Missio Hotel and previously at Read's Relais & Chateaux hotel, both on the Island of Mallorca. Marc has been awarded a Michelin Star since 2002 and he also has a "Boutique Gastronomica" – cookery school, bistro and fine food store in Palma. The design for the range – pasta, rice, olive oil, balsamic vinegar and salt is inspired by the products themselves, Marc's presentation style – use of bold colours and the white backdrop of the chef's serving plate, and influences of "abstract art"."
May 1, 2009 | 2 Comments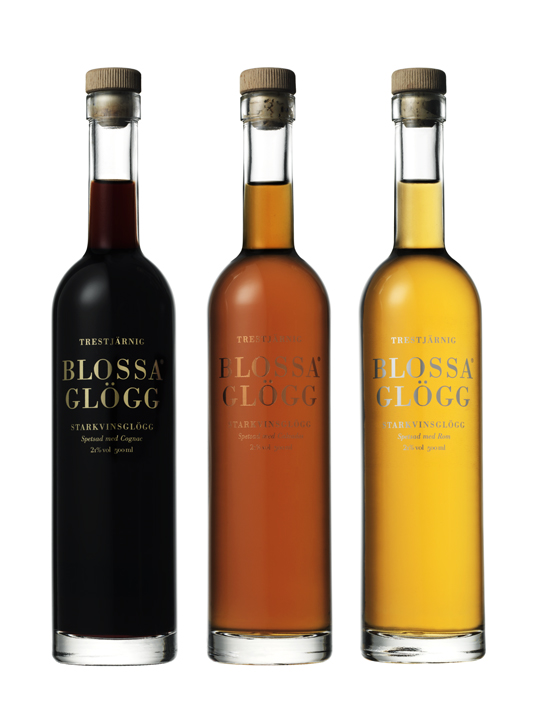 Designed by BVD (Blidholm Vagnemark Design) | Country: Sweden | Font: Bodoni
"With the launch of Blossa Trestjärnig Calvados the Trestjärnig series of Trestjärnig Cognac and Trestjärnig Rom is complete. This premium series is the finest and highest alcohol content of all the Blossa Glögg products.
A series of three products in the Blossa family represents the premium range of Blossa products. A tall, thin, clear glass bottle was custom designed for this product series and communicates the sophisticated elegance of the nature of the series. Gold, Silver and Copper colours within the typography form a complementary suite and represent the content of each product, cognac, rum and calvados. The colour of the liquid itself is custom blended to visually communicate the flavour and provide a clear color coding between the three products. The typography is consistently Bodoni, as is the logo, keeping the graphic language simple and unified."
May 1, 2009 | 1 Comment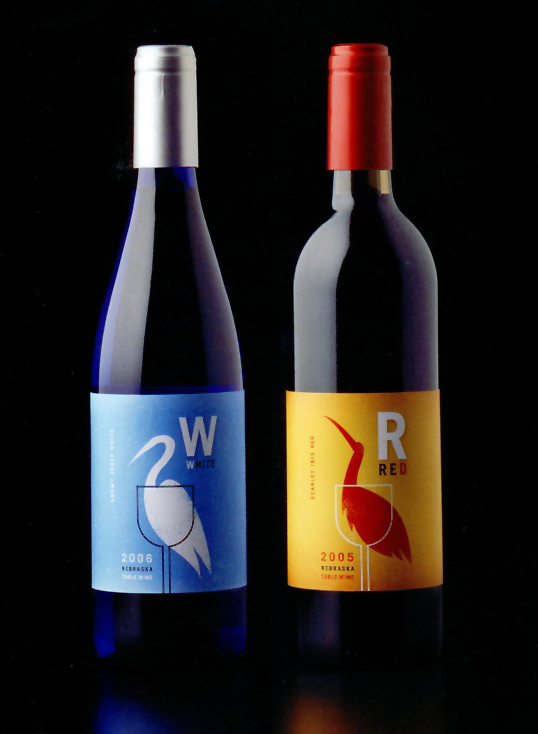 Designed by Bailey Lauerman | Illustrator: James Strange | Country: United States
Wine sold locally in Lincoln, Nebraska to support the children's zoo. The 2005-2006 series features the Snowy Egret, one of the zoo's birds. The 2007 series featured other zoo animals.