June 23, 2009 | 1 Comment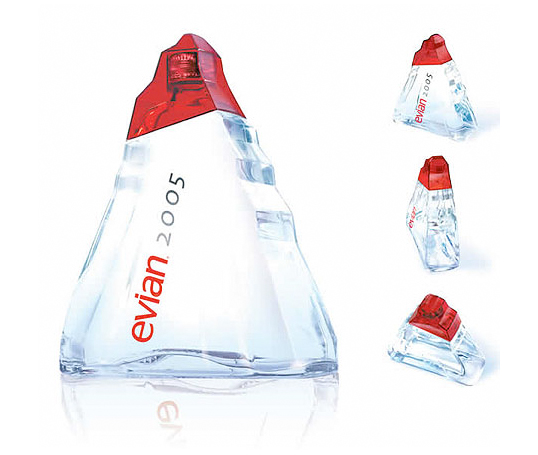 Designed by Landor | Country: France
"Evian decided to create a new breakthrough event bottle to maintain its status as a trendsetter and the leading plain mineral water brand. When Evian asked Landor to develop the bottle, the challenge was double: the design needed to be beautiful enough to become a collector bottle, while also conveying Evian's values and attributes – the Alps and the pure, mineral rich Evian water that has been flowing from there for over 8,000 years. The challenge was also technical, since a new bottle would require the creation of a special production line.
June 23, 2009 | 11 Comments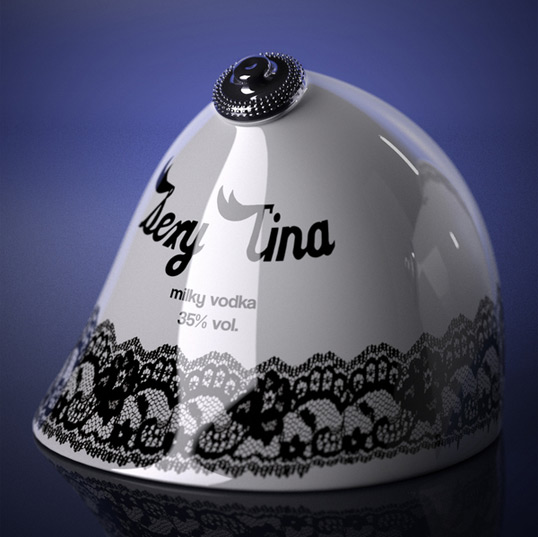 Designed by Pavel Gubin | Country: Russia
I love this concept! I can just see people drinking straight from the bottle with this package.
"Sexy Tina. 35 % vol. Milky strong liquor (irish cream). Also it is recommended for fans to drink from a throat."
June 22, 2009 | 35 Comments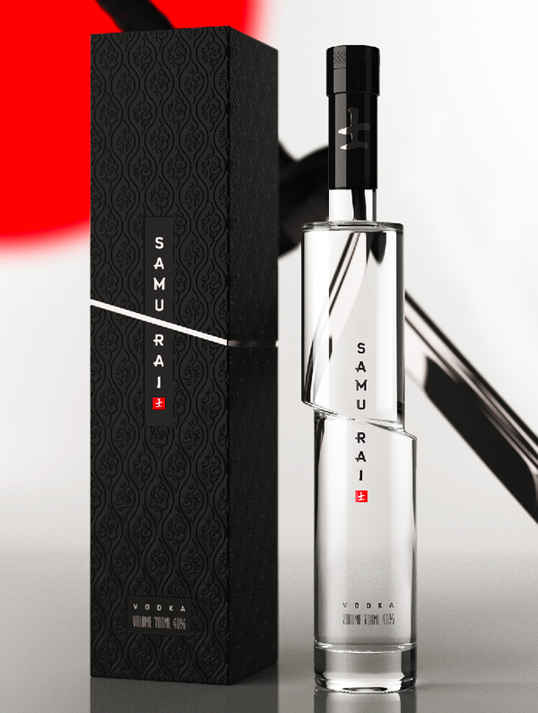 Designed by Arthur Schreiber | Country: Russia
Amazing package design concept from Russian designer Arthur Schreiber. He'd love to bring this concept to life, so if any of our readers are interested please let him know.
June 22, 2009 | 28 Comments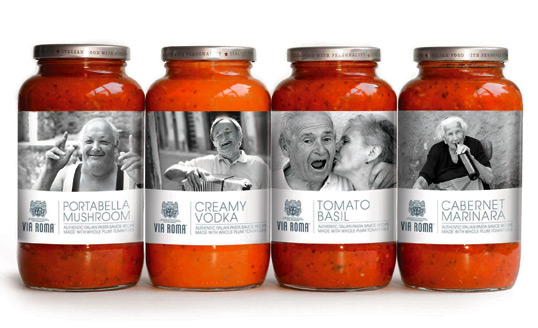 Designed by united* | Country: United States
"There are 3 million people in Tuscany. All different & all unique. This authentic Italian brand shows their true character, expression & emotion, in a way that has not been seen before in U.S. retail design."
June 21, 2009 | 4 Comments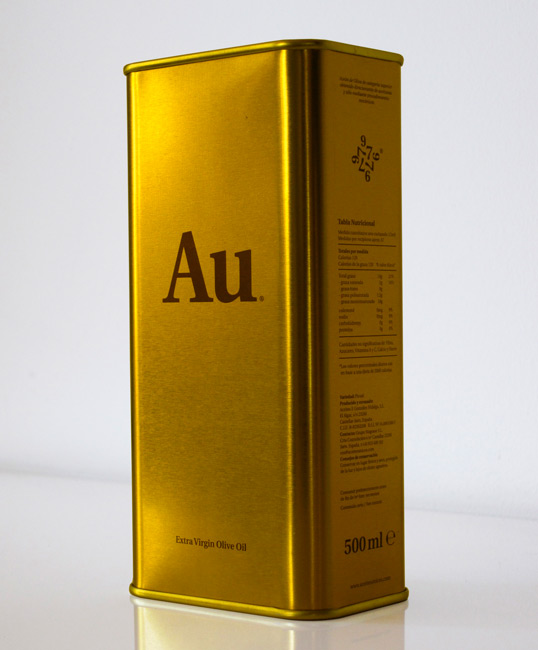 Designed by WESEMUA | Country: Spain
"Extra Virgin Olive Oil made from a pure variety of olives, produced in the famous region of Jaen, Spain. Traditionally Olive Oil is known as liquid gold, Au (lat. Aurum) is the symbol for the element Gold in the periodic table. Every tin of Au Olive Oil symbolizes a golden brick containing a pure variety of Extra Virgin Olive Oil. The Extra Virgin Olive Oil has a resemblance to gold in the brightness, the reflection of the oil in the light. Olive Oil is getting more precious everyday. Instead of creating a false coat of arms, we created a stamp using the 79, the Golds atomic number as the main signature for the rest of the range of oils, to give it more value and as sign of pureness."
June 20, 2009 | No Comments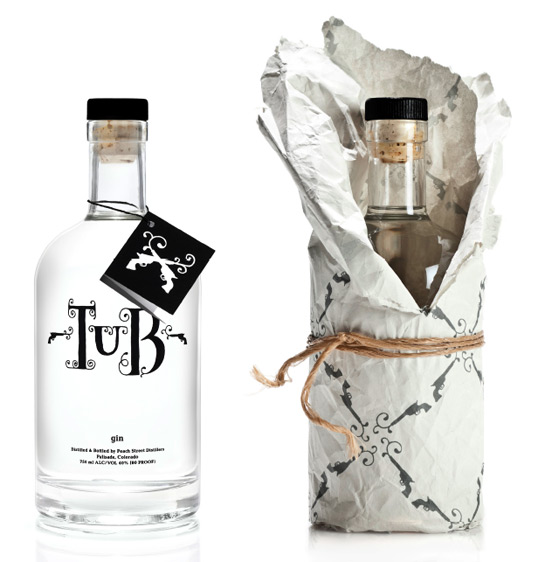 Designed by Red Tettemer | Country: United States
"Red Tettemer teamed up with their friends at Colorado-based Ska Brewing Co. to launch Tub Gin, a new spirit that appeals to martini drinkers and gin joint patrons alike.  Tub is distilled by Ska Brewing Co.'s custom Peach Street Distillers. Red Tettemer developed the product's unique Prohibition-era branding and bootlegger-themed collateral merchandise."
June 19, 2009 | No Comments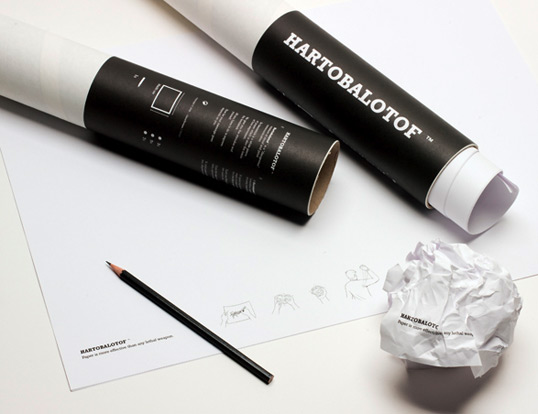 Designed by Chris Trivizas | Country: Greece
"HARTOBALOTOF ™ was inspired by the riots that took place in Athens on last December and are considered to be the worst of the last decades, after the death of 15 year old Alexis Grigoropoulos by the gunshot of a policeman.
June 19, 2009 | 1 Comment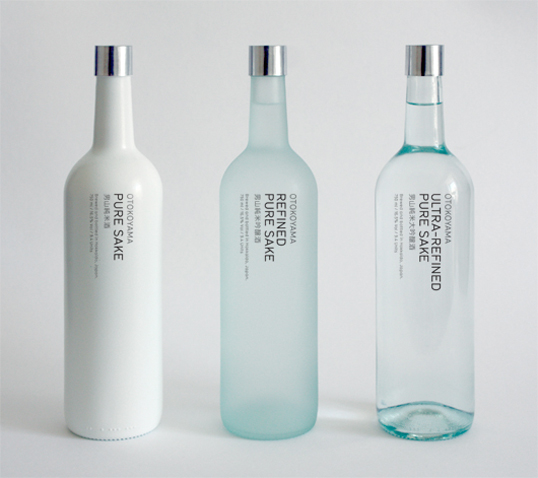 Designed by Jamie Conkleton | Country: United Kingdom
Beautiful packaging concepts from this recent graduate.
"The aim of this project was to produce a simple range of sake aimed at a western audience. By limiting the range to the three basic varieties and eliminating the confusing Japanese terminology my intention was to make it as clear as possible. To produce the different grades of sakes the rice grain is polished to remove the proteins and oils from its exterior. The more the rice is polished the better the outcome. This process of refinement is high-lighted through the decreasing opacity of the bottles."
June 18, 2009 | 4 Comments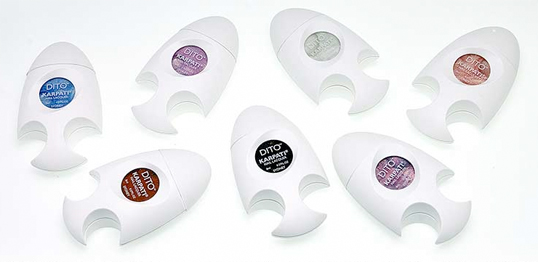 Designed by Eva Karpati | Country: Australia
Clever bottle design nestles between the fingers so one can paint their nails practically anywhere.
"Eva has created a unique nail lacquer range, offering the perfect solution for the practical application of nail polish. The innovative design is so unique that it has been included in the 'Design Collection' of the Museum of Modern Art in New York."
June 18, 2009 | No Comments
Designed by Creative Pilot | Country: United States
"The Blue Lobster Dunk serves as the sequel to last summer's original Lobster Dunk, a Nike SB that first made waves on May 31, 2008.
This time around, it's dangerous! The "Blue Lobster" is a dangerous sub-breed of violent crustaceans that have been wrecking havoc on the otherwise tranquil waters of New England. Priced at $250.00 usd, the actual Blue Lobster sneaker will be bagged, tagged and sealed in a HAZMAT foam container. Each pair will be joined by an official Nike SB tee shirt, hang tag and lace lock. The first 200 pairs will come with 1 of 2 Concepts x Alien Workshop skate decks."