June 17, 2009 | 4 Comments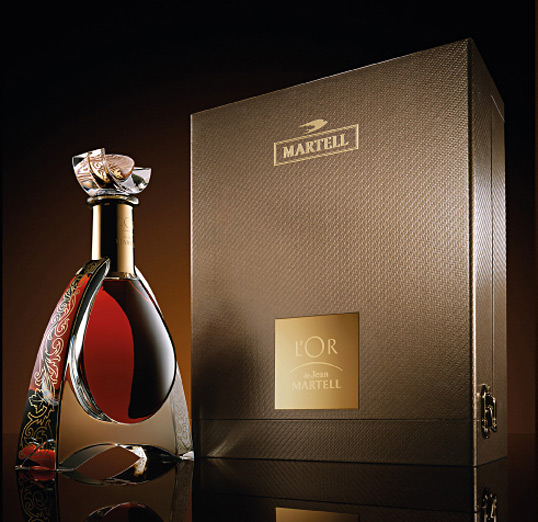 Designed by Dragon Rouge | Country: France
"Already one of the world's leading brands of cognac and enjoying growing success in Asia, Martell is actively pursuing its strategy of expanding its presence in the world of luxury goods. For this reason, the company has decided to launch an ultra-premium product designed to embody the very essence of Martell cognacs and express the spirit of the brand among a target of exclusive connoisseurs. L'Or de Martell will be competing against the most luxurious cognacs to become Martell's sublime 'more than perfect' product.
June 17, 2009 | No Comments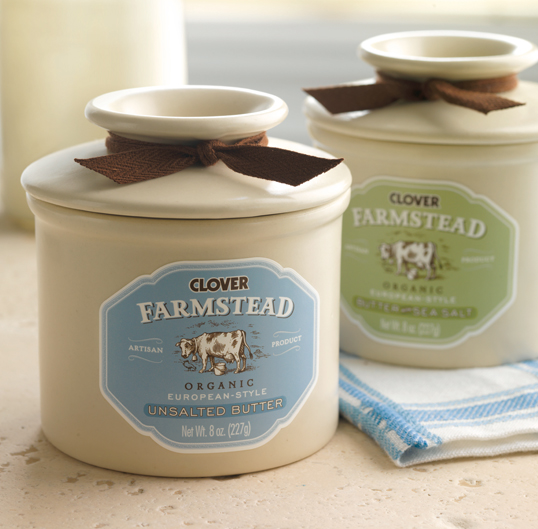 Designed by Voicebox Creative | Country: United States
"A circular, ceramic crock, in a natural cream-color with a matching "Clover Farmstead" embossed lid was selected for its old-world appeal. Adhesive labels were designed for the first two butter products. The front label, a proprietary shape with an embellished border, contains a woodcut-like sketch with "Artisan" and "Product" on either side with scroll-like details. As a finishing touch, Voicebox sourced a vendor to create a custom-dyed brown ribbon to tie around the crock lid for a compelling and distinctive shelf presentation."
June 17, 2009 | No Comments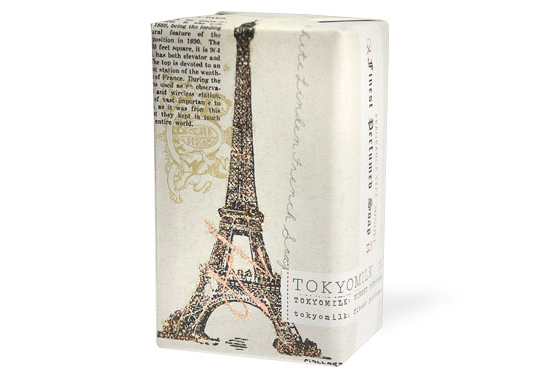 Designed by Margot Elena Wells | Country: United States
"A new line of deliciously scented, French-milled soaps by the Denver-based soap impresario and designer Margot Elena Wells. TokyoMilk soaps come in four scents (Rosewood, White Linden — my favorite, Exotic Woods and White Vetiver), and are wrapped in charmingly illustrated linen paper. Wells, a self-taught illustrator, designs all of the finely detailed packaging. In addition to soap, she also has a line of clever, hand-drawn note cards. Attach a card to one of the soaps, and you have an inexpensive but appealing host or house-warming gift."
June 16, 2009 | 3 Comments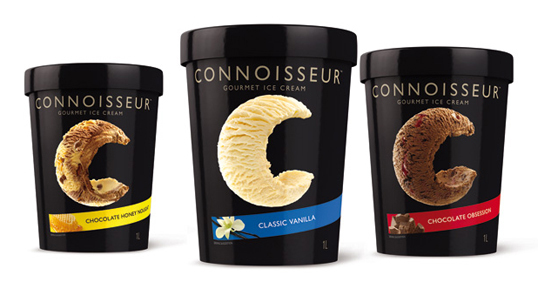 Designed by Asprey Creative | Country: Australia
"The new Connoisseur brand is a bold and contemporary reinvention that gives it far broader appeal, greater longevity, and the flexibility to migrate to other categories. The packaging clearly brings consumers' focus back to the product through distinctive and very brand-ownable product imagery. At the same time we have reinforced Connoisseur's premium, market-leading positioning with an elegant and strikingly minimalist design."
June 16, 2009 | 12 Comments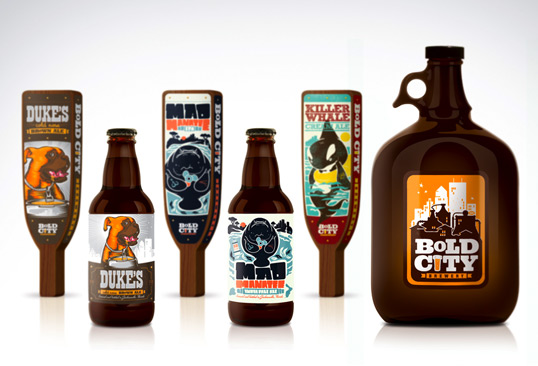 Designed by The Robin Shepherd Group | Country: United States
"In the fall of 2008, Jacksonville, Florida-based Bold City Brewery opened its doors to a community of thirsty beer connoisseurs without a local brew to call their own.
Headed by a mother-son team, Bold City sought a look that would bring character and identity to their selection of brews—as well as tie the beer to its hometown.
June 15, 2009 | 7 Comments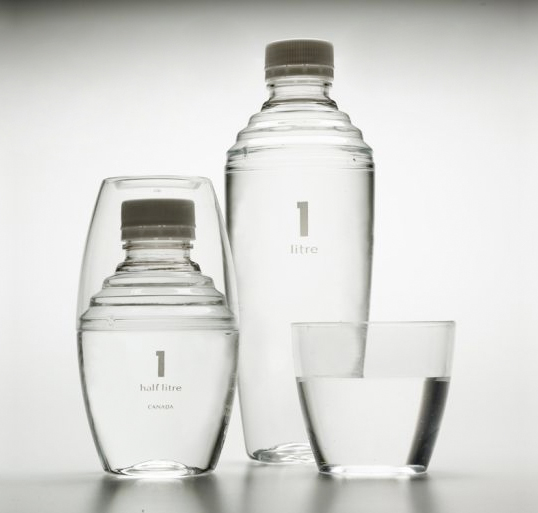 Designed by Perennial Design | Country: Canada
"1 litre water company and their design team have invented the first bottle in the world to feature an integrated cup. Our proprietary design has been acknowledged as the most functional, sophisticated and visually appealing bottle on the market. 1 litre™ was awarded the gold medal for "People's Choice in Packaging and Design at the Berkeley Spring Water Tasting Competition".
June 15, 2009 | 2 Comments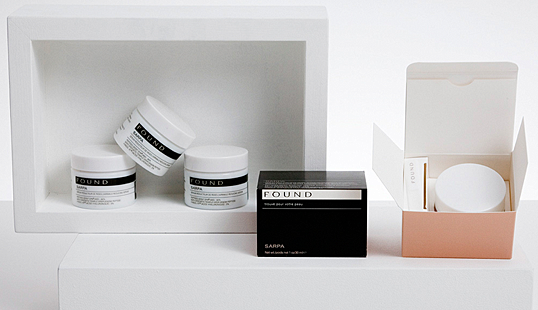 Designed by Campbell Hay | Country: UK
"Enigmatic venturer Éric Cosson came to us with an idea for a range of high-end skincare products. They would be made using effective concentrations of precious and unusual ingredients, such as oyster extract and snake venom, sourced from all over the world.
Together we developed a brand that reflected the high-tech exoticism of Éric's concept, and a range of packaging to clearly express the unique properties of each product."
June 14, 2009 | 2 Comments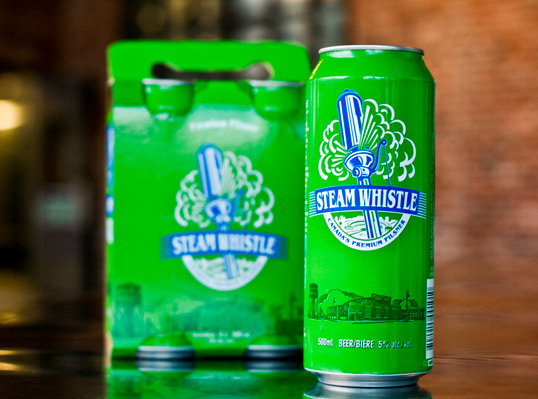 Designed by Steam Whistle Brewing | Country: Canada
"To extend the microbrewery's brand to a new package – 500 ml cans – to be sold across Canada in single units, retro styled 4 packs (with handle) and 24 packs (with easy-tear zipper that turns into display trays)."
June 12, 2009 | 3 Comments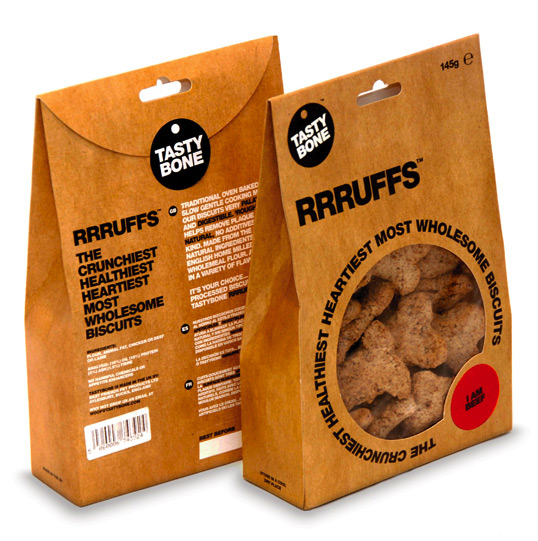 Designed by Objective Studios | Country: United Kingdom
"A modern twist on traditional dog packaging with an uncluttered and stylish identity. The design of the packaging sets a new standard in its market.
Personality has been injected into the brand with a playful tone of voice and the simple typographical layout and clear labeling have helped increase product sales by 400%."
June 12, 2009 | No Comments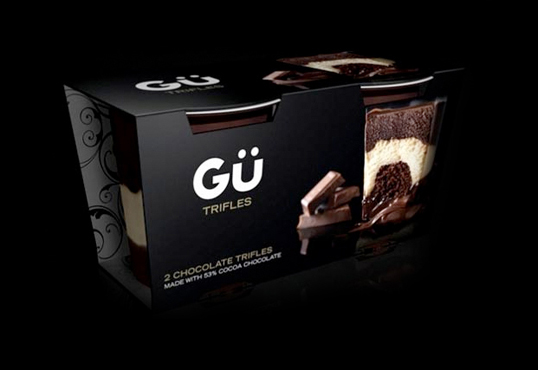 Designed by Big Fish | Country: United Kingdom
Dark, matte cardboard and delicious typography communicate Gü's mission to evoke "the nostalgic memories and magical smells of baking with chocolate".