June 11, 2009 | No Comments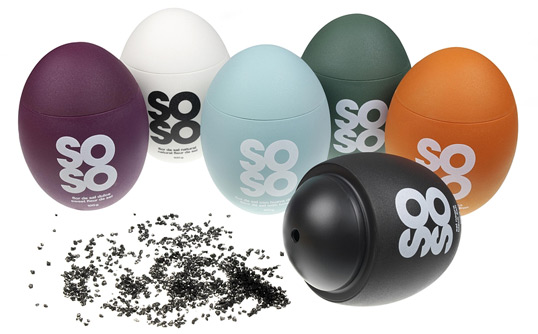 Designed by Eduardo del Fraile | Country: Spain
Unique structural design from Eduardo del Fraile. 2009 D&AD Awards winner.
"Soso is a brand of high-quality salt. The client was looking for a distinguishing packaging that would change the current reference in the delicatessen shelves. The salt comes from a salt mine right next to a nature reserve in Santiago de la Ribera, Spain. An egg is the perfect container, its own shell is the packaging, it was decided that the shape of the egg would be reproduced for the product container and salt cellar.
June 11, 2009 | No Comments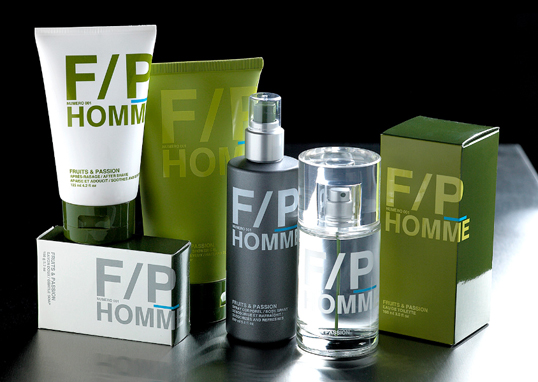 Designed by Orangetango | Country: Canada
Minimal and masculine designs for Fruits & Passion's range for men.
June 10, 2009 | No Comments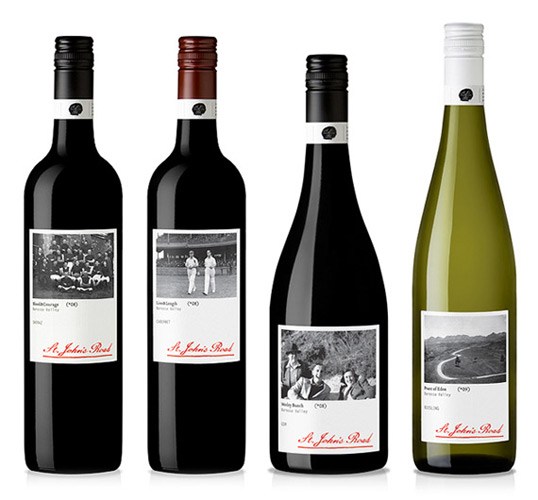 Designed by Mash | Country: Australia
Beautiful new work for Australia's St. John's Road sent to us from Mash.
June 10, 2009 | 10 Comments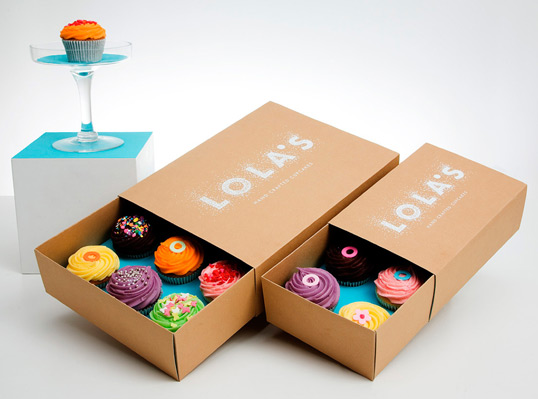 Designed by Campbell Hay | Country: United Kingdom
"Lola's Kitchen bake yummy cupcakes and bring them round to your house. The obvious popularity of this idea meant Lola's needed a strong brand identity to help support their growth.
We coined the line 'Hand Crafted Cupcakes' to communicate the essence of what they do, and designed them an identity to illustrate the nature of their business across all media, from a sugar coated logo to pastel coloured stationery and packaging, and even – quite literally – the icing on the cake."
June 10, 2009 | 2 Comments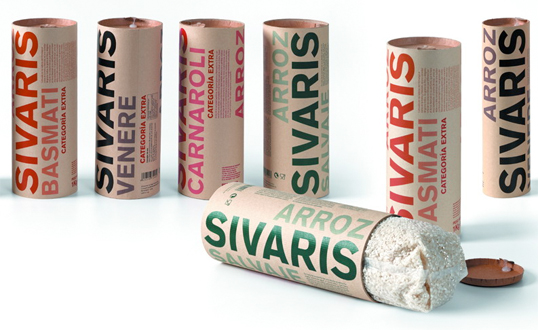 Designed by Pepe Gimeno | Country: Spain
"The brief for the packaging for SIVARIS was twofold: to raise product awareness and profile, and to do so with a considerable economy of means. To achieve these goals, we based the graphic design exclusively on typography and color to distinguish the different varieties of rice. The packs are made with tubes and lids already existing in the marketplace, with the graphics are laser printed on kraft paper labels which are then adhered to the tube."
June 9, 2009 | 12 Comments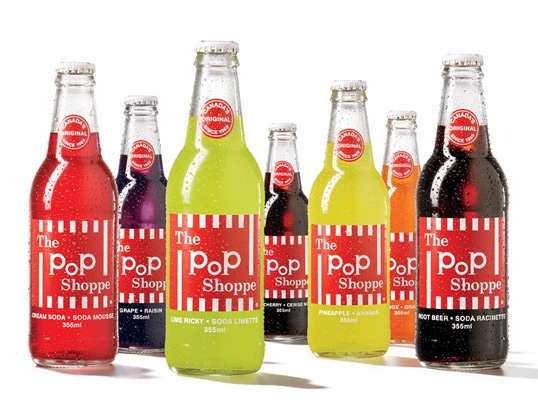 Designed by AmoebaCorp | Country: Canada
"Imagine you have a new client who wants to relaunch a 1970's Canadian icon. And not just any Canadian icon: The Pop Shoppe. Who doesn't remember that bottle? That label? Those crazy colours and flavours.
June 9, 2009 | 12 Comments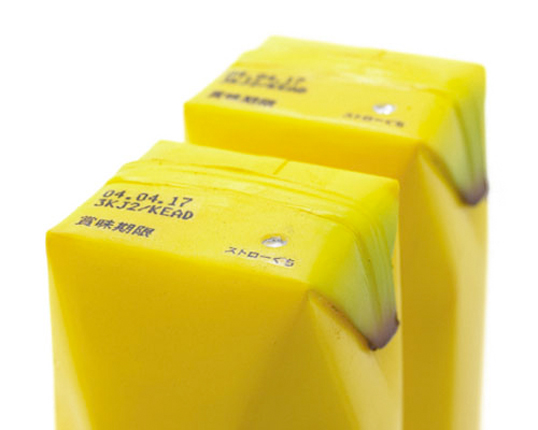 Designed by Naoto Fukasawa | Country: Japan
This brilliant packaging solution for banana juice even imitates the feel of real banana skin.
June 8, 2009 | 10 Comments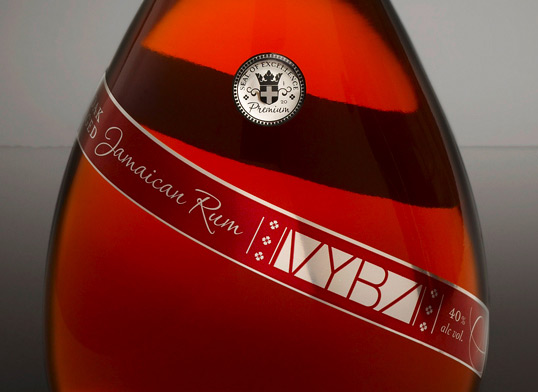 Designed by Project 13 | Country: United States
"Launching hits that are popular in the club scene is pretty sweet and all, but until you've launched your own branded non-music product, you haven't really made it in the music business.
That's why Adidja Palmer, known in the Jamaican dancehall world as Vybz Kartel, went into the rum business. Well, that, and having your own line of premium handcrafted rums is pretty damn cool.
June 8, 2009 | 3 Comments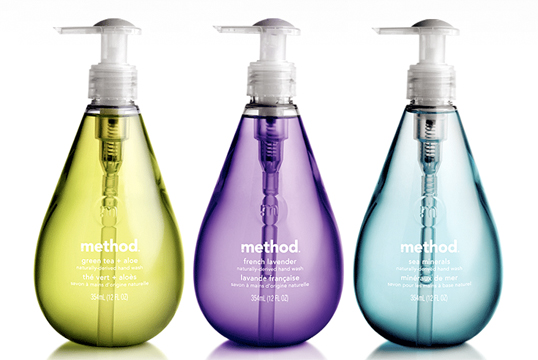 Designed by Karim Rashid | Country: United States | Font: Avenir
Teardrop shaped bottles designed for Method's naturally-derived hand wash.
June 7, 2009 | 1 Comment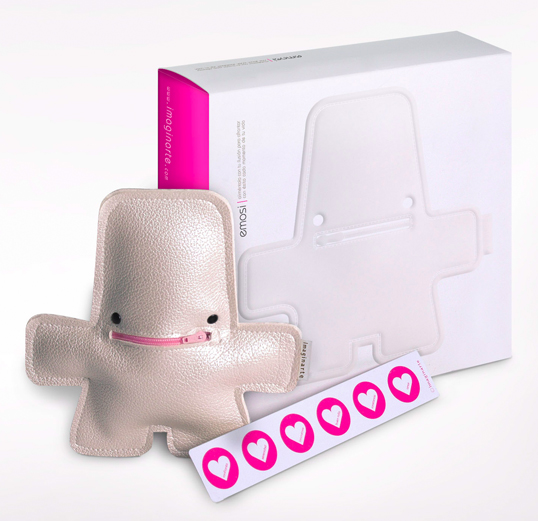 Designed by Imaginarte | Country: Spain
"This sales dossier is sent to potential selling points to make them fall in love with the "Emosi" concept toys. If you feed them with the included cutout thematic "wishes",  these "fabric psychologists" will help you with the problems and stress of everyday life. The packaging has been conceived as a real "eye-candy" with a glittery pink surface. What you can find inside is a well-packaged Emosi toy and a dossier formed by independent sheets that allow a great degree of customization depending on the recipient."