July 31, 2009 | 2 Comments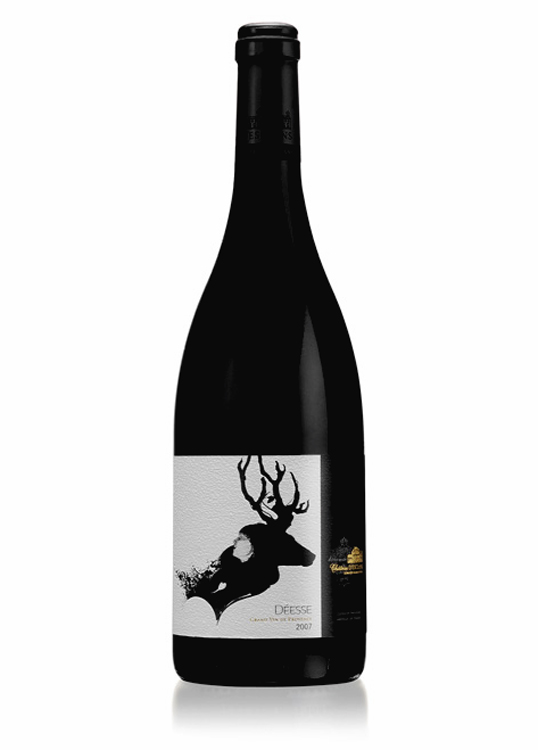 Designed by Design Bridge & Von | Country: United Kingdom
July 30, 2009 | 3 Comments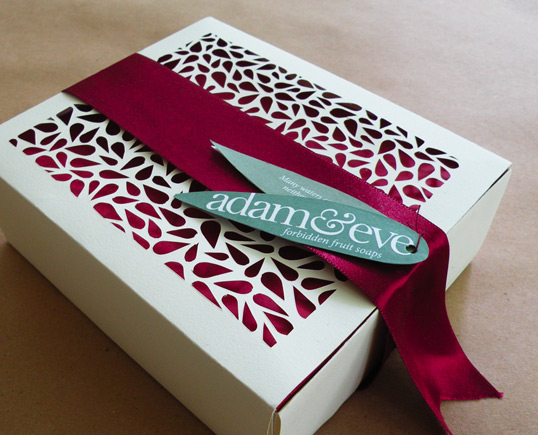 Designed by Rachel Dangerfield | Country: United States
"I saw this project from beginning to end. From carving molds for the soap shape to choosing the perfect scents, Adam & Eve Soap was born. When my professor jokingly mentioned creating a his and hers soap for some sexy bath time fun, the idea was planted. This soap would be sold near Valentine's Day and would be promoted as a gift soap. The man buys it for his leading lady, and both of them get a little something out of it (if you catch my drift). I even went as far as to choose scents that are known to be aphrodisiacs. It's a soft approach into the intimate world."
July 30, 2009 | No Comments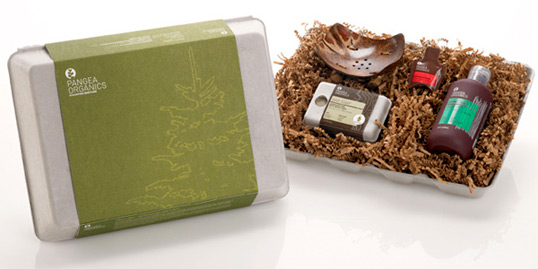 Print Mag will be doing a live webcast next week (August 4th) with the owner and designer at Pangea Organics. They'll be talking about how they made the boxes for their gift sets which are 100 percent biodegradable, and have Blue Spruce seeds embedded in it, so you can plant it and grow a tree.
The Pangea guys will also be giving constructive advice to packaging designers looking for tips on making sustainable packaging.
For more information and to register check out printmag.com.
July 30, 2009 | 7 Comments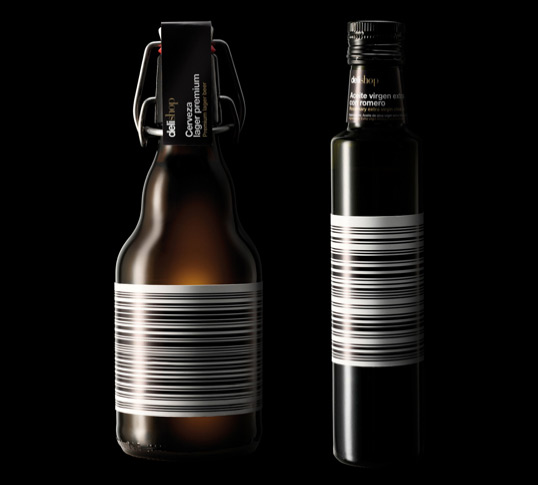 Designed by Enric Aguilera | Country: Spain
The bardcode/UPC is usually that one dreaded element that soils your beautiful package design. In the case of DeliShop, Enric Aguilera decided to create a brand which relies heavily on it.
July 29, 2009 | 1 Comment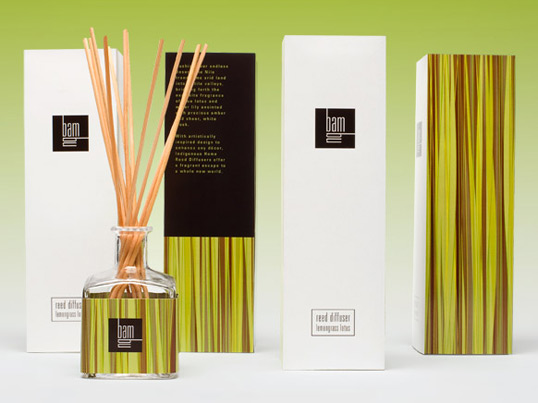 Designed by Bernstein-Rein | Country: United States
"This boutique getaway focuses on personalized customer experiences, so overall  branding and touchpoints create a refreshing, zen-like feel. Inspiration for the logo came from traditional seals used as signatures in Asian cultures. Packaging for the salon+spa incorporated clean lines, repeating patterns and fun usage of bamboo in unexpected places."
July 29, 2009 | 4 Comments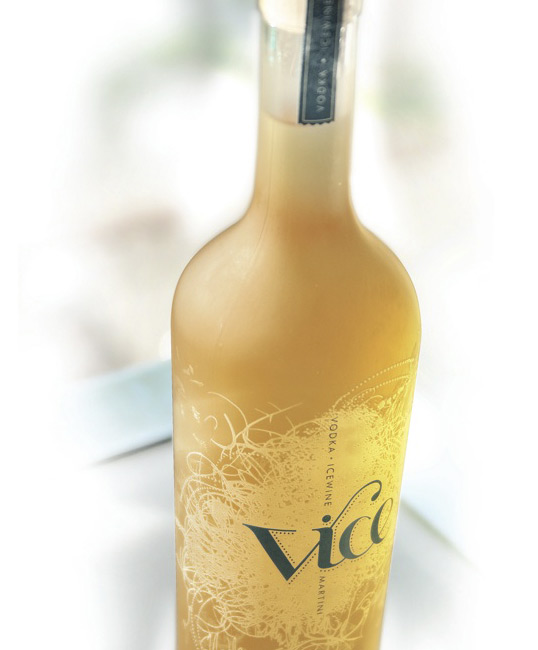 Designed by Insite Design | Country: Canada
"The owners of the highly regarded Niagara winery, Vineland Estates, had a great idea. To combine their award winning VQA Niagara icewine with pure Canadian vodka and create the world's first single pour vodka icewine martini.
Devilishly simple and wonderfully elegant, the resulting nectar was nothing less than luxuriously decadent indulgence in a glass. Insite was asked to create a brand, name and package that would keep up with such a potentially hot potato — a look that would carry  premium weight while remaining approachable and cross consumer compatible.
July 28, 2009 | 1 Comment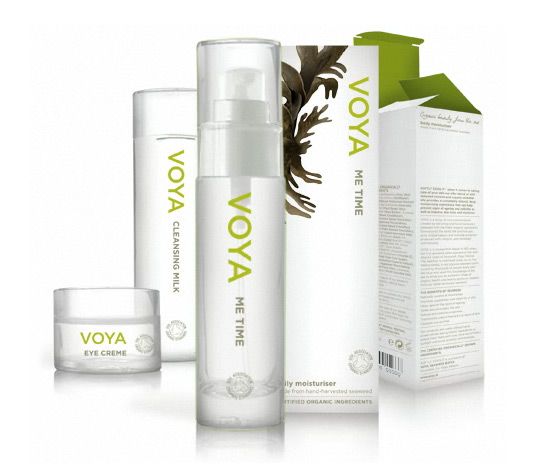 Designed by Dynamo | Country: United Kingdom | Buy it
"We were estatic to receive a Silver ICAD bell at the awards in November. For the last 2 years we have been working really closely with the VOYA team in developing their new and extensive range of 100% organic beauty products. In addition to the work winning a design award, the range is now in huge demand and is being stocked in some of the finest health spas and exclusive retailers including House of Fraser, Avoca Handweavers and Nue Blue Eriu."
July 27, 2009 | 2 Comments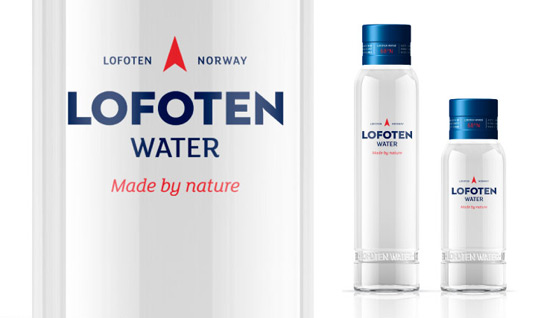 Designed by Strømme Throndsen Design | Country: Norway
July 26, 2009 | 6 Comments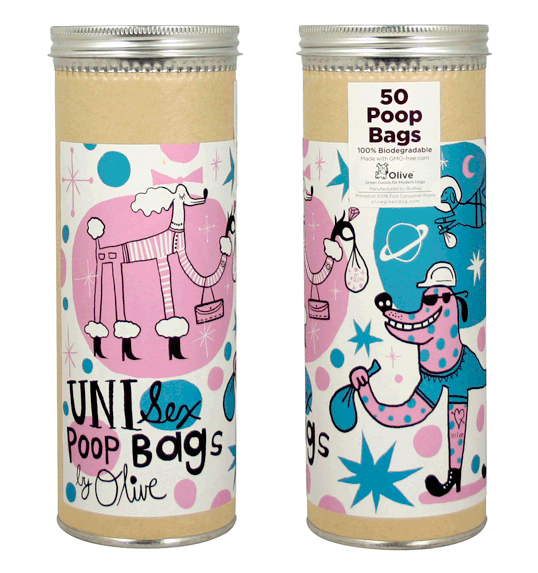 Designed by Nate Williams | Country: United States | Buy it
"It seems strange that conscientious dog owners pick up their dog's poo (which is 100% biodegradable)…only to pop it into a plastic bag that will be with us for 100's of years.
US dogs produce enough waste to fill an 800-foot-tall football field every year and plastic bags can take over 100 years to decompose. Scooping all that poop into petroleum-based plastic bags leaches toxic chemicals as they slooowly break down over thousands of years in landfills. Alternatively, leaving scat on the ground isn't an eco-friendly (nor neighbor-friendly) option either, as 20-30% of all pollutants in waterways can be attributed to canine waste.
Olive poop bags are made naturally from GMO-free corn starch and vegetable oil, are certified 100% biodegradable and compost in as little as 40 days. Poop and parcel can be buried for micro-organisms to consume or combined with yard waste for curbside collection in communities that compost biodegradable waste."
July 26, 2009 | 7 Comments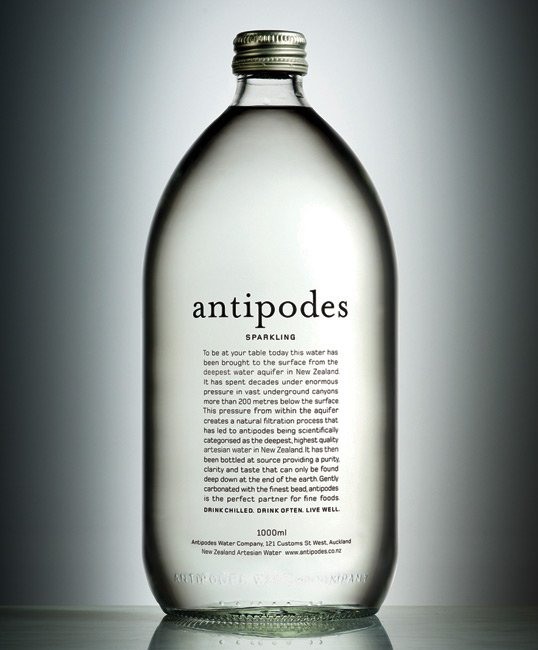 Country: New Zealand | Buy it
"It didn't have to stand out on a supermarket shelf, because it would never be on one. We didn't want it to stand out on a restaurant table either – even though it would most certainly be on one. We wanted it to compliment a table setting rather than dominate it. We believe the heroes of the table should be the wine and food, not the water bottle. So we kept the bottle short and fat and we kept it clean and simple. We wanted it to look as pure on the outside as it in fact was on the inside."