July 24, 2009 | 1 Comment
Designed by Osamu Akatsu | Buy it
Beautiful astrologically inspired designs from for Meteor Wines. The rich color of the wines acts as a nice backdrop for the packaging.
July 23, 2009 | 1 Comment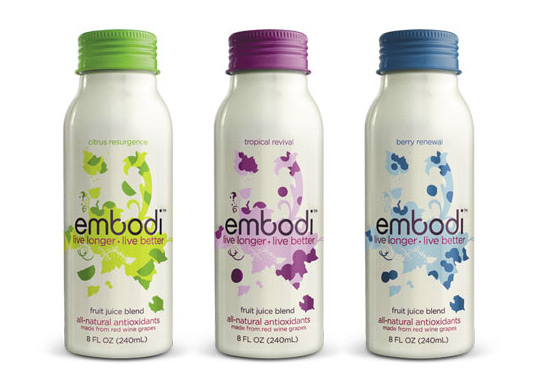 Designed by Blue Tagg | Country: United States
"Vibrancy and credibility were key factors ensuring a successful launch at Whole Foods."
July 23, 2009 | No Comments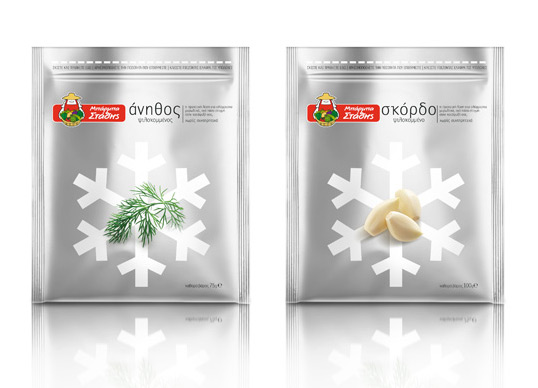 Designed by mousegraphics | Country: Greece
Nice clean work from Mouse Graphics for Uncle Statis Frozen Herbs. The pairing of product photography, a simple infographic styled icon and foil pouch, is a great way to visually illustrate exactly what's inside.
July 23, 2009 | 4 Comments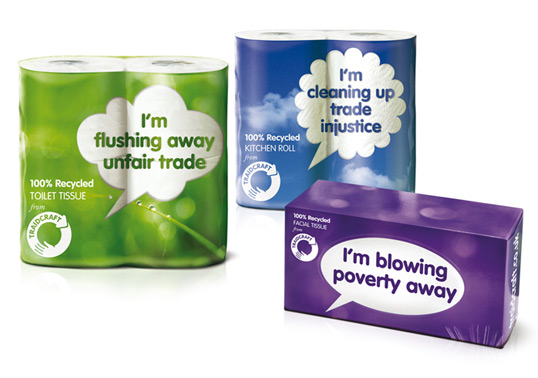 Designed by Studio Blackburn | Country: United Kingdom
Traidcraft was established in 1979 as a response to poverty, and are the UK's leading fair trade organization. The speech bubbles on their tissue range are an excellent way to communicate directly with consumers, letting them know exactly how their purchase is helping a greater cause.
July 22, 2009 | No Comments
Designed by Pure Living | Country: Canada
"The challenge behind Beautea was to develop a line that reflected the earthy naturalness of an Organic Bath & Body line and feminity of the packaging since women were the prime consumers of this type of product. Also, since it is a bodycare line infused with Tea it was very important that the packaging reflect this and not mistaken for "drinking tea". Inner packaging was sourced throughout the world and reflects the "cleanness" of a natural, organic line. Natural Fragrances developed by our Perfumeur in Grasse, France. All organic ingredients were sourced from Organic certified farms mostly in California. All organic tea extracts were sourced in Arizona through a specialized Tea importer. It was essential that the logo with the tea pot be sticking and reflected the ingredients inside the product… tea."
July 22, 2009 | 2 Comments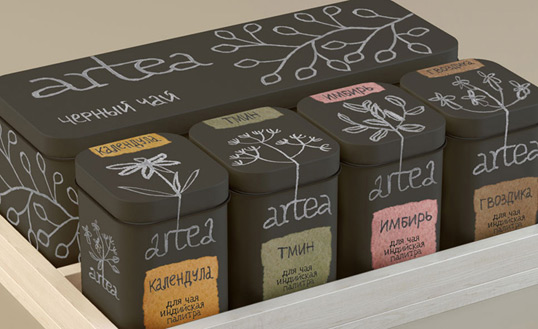 Designed by Masha Ponomareva | Country: Russia
Masha sent us this great project that she produced while studying at British Higher School of Arts and Design in Moscow.
"Artea consists of  a basis – black or green teas – and additional natural ingredients. The consumer has the choice to make the tea they want which coincides with their mood and situation. They can experiment, control and change the tea to their taste.
July 21, 2009 | 1 Comment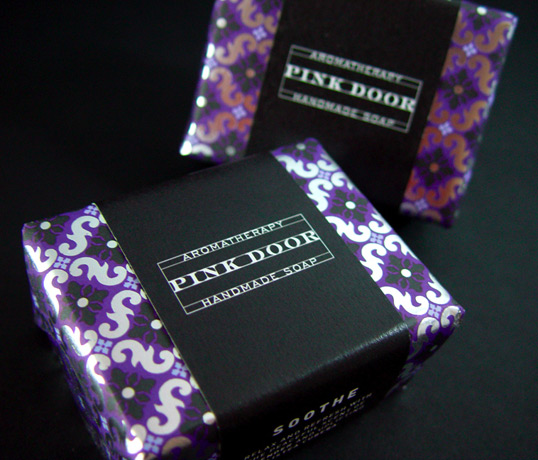 Designed by Hangar 18 | Country: Canada | Buy it
Beautiful work from Vancouver based Hangar 18. The Pink Door Paper Company was created by Sean & Renuka Carter as an outlet to merge his passion for design with her love of personal expression. Their packaging has garnered many international awards from highly respected design institutions such as Communication Arts, Graphis, Applied Arts, and Graphex.
Every product is designed, produced, printed and hand packaged locally. They print with VOC free inks on paper stock which is acid free, archival and made from 30% post-consumer waste by a family owned printer that is FSC certified.
July 21, 2009 | 2 Comments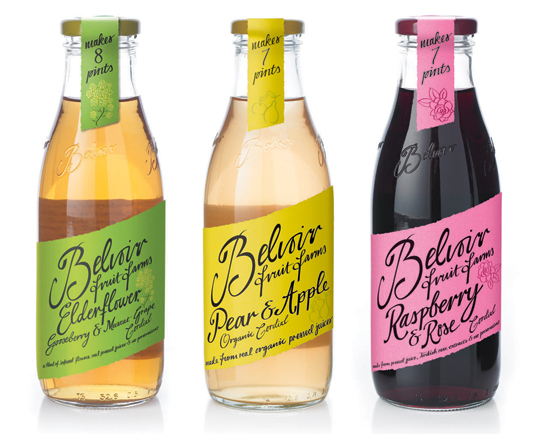 Designed by Big Fish | Country: United Kingdom | Buy it
Many thanks to Big Fish Design for sending in this beautiful packaging for Belvoir Fruit Farms.
We love the organic typography and the slanted, colourful labels that help differentiate the brand from its competitors.
July 21, 2009 | 8 Comments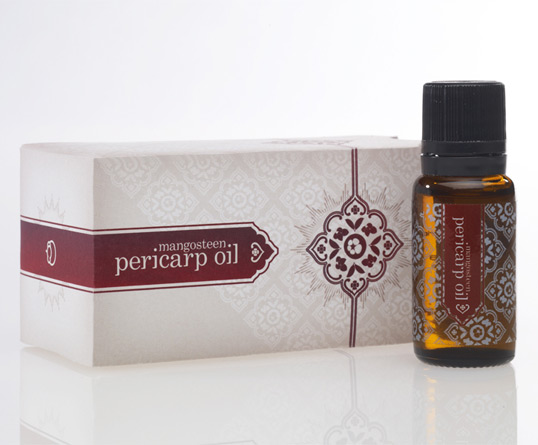 Designed by Struck | Country: United States
"There's something rather regal about the mangosteen fruit. Maybe it's the deep color of the rind, or the pure white fruit it holds, or the density of its nutrients. Whatever it is, it's worth capturing. Which is what we've done in the packaging for XanGo's latest product, a multi-use serum made from all the goodness of the mangosteen. Traditional patterns speak to its origins, and hand treated type and brush stroke textures speak to natural organic beauty. The slide box reveals a product as unique as its custom die line."
July 20, 2009 | 10 Comments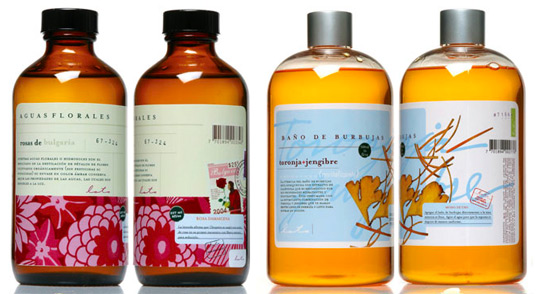 Vanessa sent us these lovely bottles that she stumbled upon a while ago, and is hoping that one of our readers can help her identify them. We'd also love to know, so If you have any information on this work please let us know in the comments.