July 10, 2009 | 6 Comments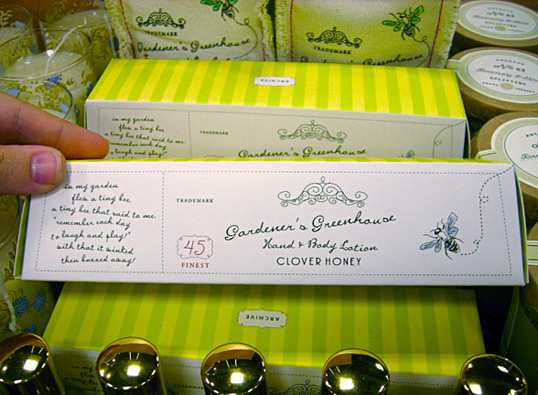 April sent us this beautiful packaging for Clover Honey that she found while visiting Macy's. She's hoping (as are we) that someone might be able to pinpoint the company or person responsible for this design. If you know, please drop us a line in the comments.
July 10, 2009 | No Comments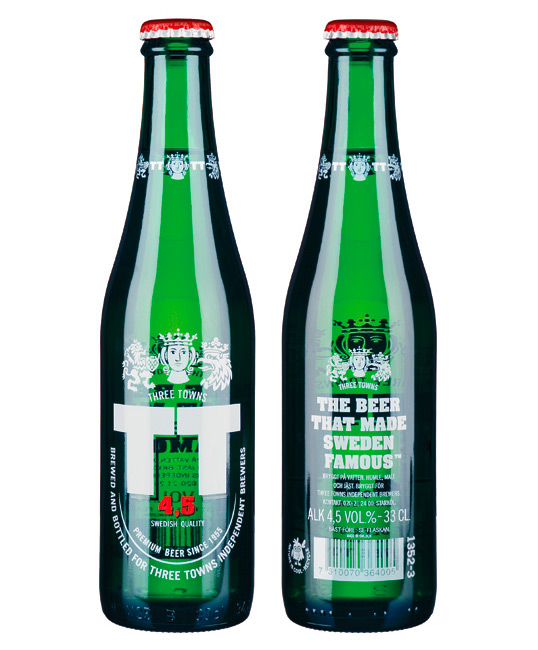 Designed by Entire, in association with Farfar | Country: Sweden
TT (Three Towns) brand and packaging design.
July 10, 2009 | 5 Comments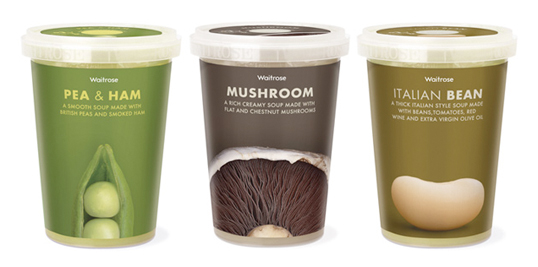 Designed by Pearlfisher | Country: United Kingdom
If only all supermarket own-brands had packaging that looked this good…
July 10, 2009 | No Comments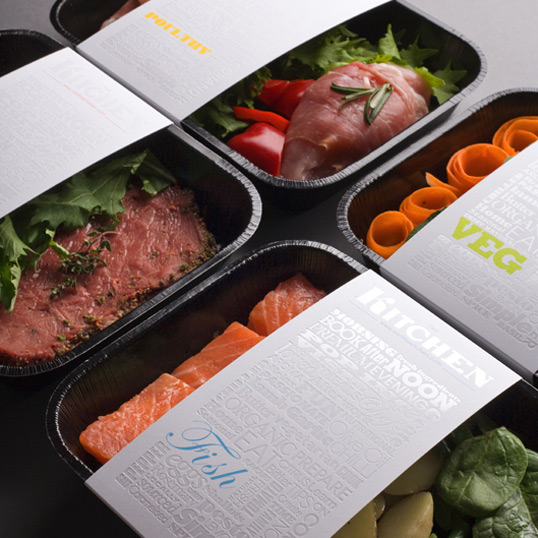 Designed by Design Friendship | Country: United Kingdom
"Project brief: To create a brand identity for a new culinary retail concept in the UK
The Kitchen's vision is you experience, first hand, how to create great tasting food from only the finest ingredients with Michelin Star Chef Thierry Laborde and his team."
July 9, 2009 | 4 Comments
Designed by Marque | Country: United Kingdom | Fonts: FF DIN | Buy it
"Since founding Kshocolat only four years ago, entrepreneur Simon Coyle has made an impressive impact on the international luxury chocolate market.  Our brief has been to help Simon carefully target a design conscious, modern market through his expanding range that incorporates innovative flavours – including lemon and pepper, and orange and cardamom.
Through an engaging, ongoing relationship Marque have worked to develop this British brand success from the base up, creating the brand identity, positioning and a range of over fifty different pieces of packaging. Kshocolat now export to two dozen luxury markets worldwide and can be seen in places such as British Airways First Class, Harvey Nichols, Liberty and Wholefoods Market."
July 9, 2009 | 14 Comments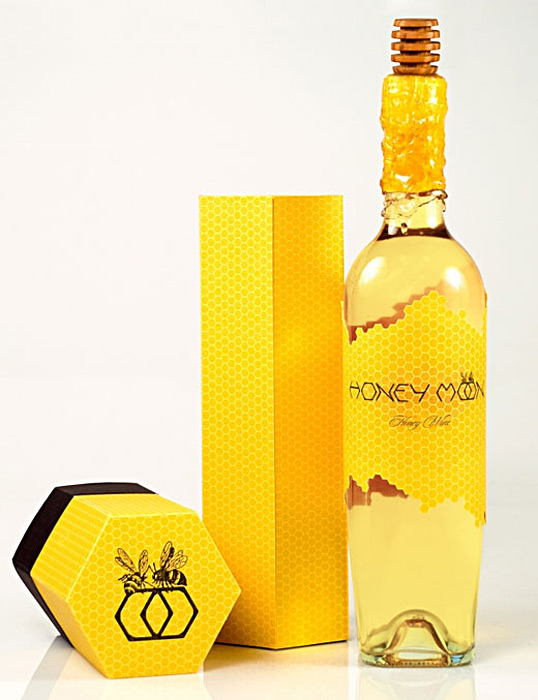 Designed by Lauren Golembiewski | Country: United States
"Honey Moon is a promotional wine bottle that would be sent out for the first day of summer. The concept is based on the the first full moon in June, which occurs near the first day of summer. It is seen as the most optimal time to harvest honey and thus, called the honey moon. The bottle would be sent to new clients, as we start our honeymoon for our sweet new business relationship. I also developed the typeface that was used for the logo."
July 9, 2009 | 4 Comments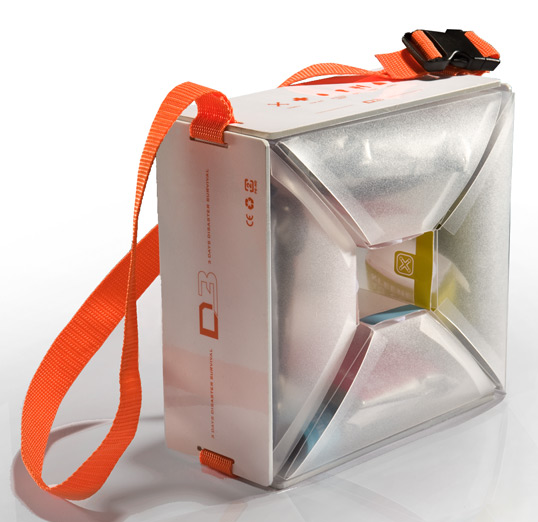 Designed by Angela Wang | Country: United States
Great work from graphic design major Angela Wang who is currently studying at Art Center College of Design.
July 9, 2009 | No Comments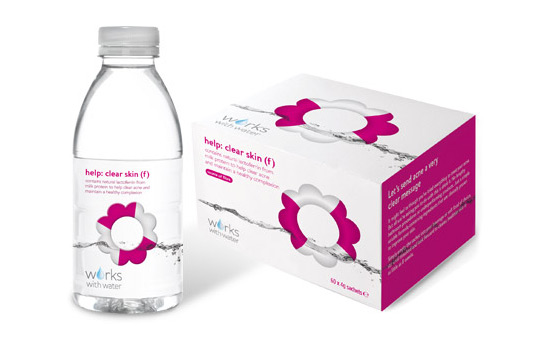 Designed by Elmwood | Country: United Kingdom | Buy it
"Elmwood was tasked with looking at the company's entire brand, from product names and tone of voice to logos and packaging designs.
"We felt Works with Water needed a powerful new look and feel to capture the product offering and new sachet delivery formats. Acne, blood pressure and cholesterol levels are all serious conditions which the branding needs to reflect," said founder, Jules Birch.
July 8, 2009 | 5 Comments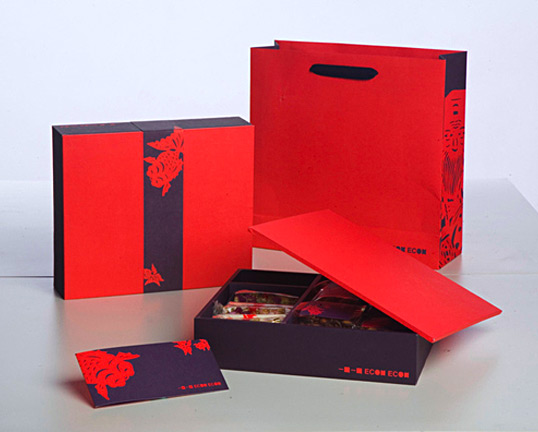 Designed by Xue Xue Institute | Country: Taiwan
"For the Chinese, no festival can be more important than the Chinese New Year. And when it's time for family reunions and late night fun, nothing can be more desirable than another round of snacks and a deck of good old playing cards!
This Chinese New Year, ECOH ECOH XUE, the Taiwanese canteen which proudly upholds its motto of "Simple Food, Home Cooking," has come up with a beautiful gift set which blends traditional Chinese paper-cutting graphics with contemporary clean-cut packaging. The gift set includes 5 traditional Chinese snacks, which are all handmade and natural, and a deck of playing cards with exclusively-made paper-cut graphics."
July 8, 2009 | No Comments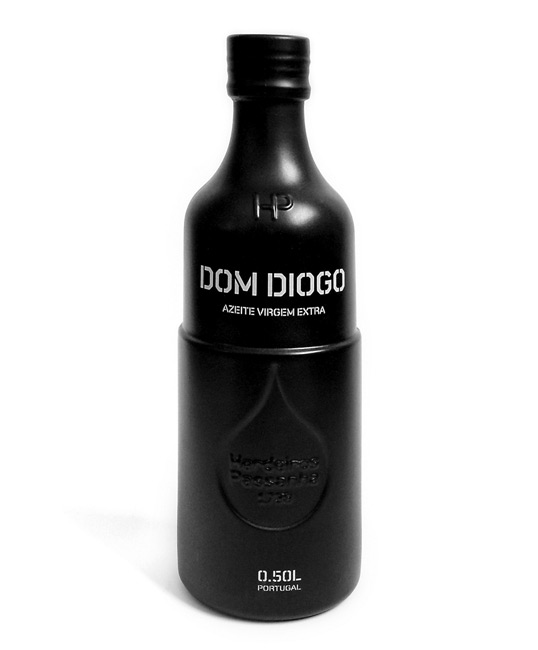 Designed by Base & Michael Young | Country: United States
"Base, an award-winning international design firm, introduces a luxurious new matte black design to celebrate the launch of Herdeiros Passanha's premier olive oil, Dom Diogo.
The design of the packaging is a further iteration of Base's collaboration with Hong Kong-based designer, Michael Young, on the AIGA award-winning bottles for Passanha's popular Quinta de São Vicente Olive Oil. The bottle silhouette represents an olive press divided into upper and lower parts by a horizontal ridge and featuring the signature drop that makes up the brand's graphic identity. The matte black coating is complemented by a contemporary stencil typeface, a reference to the handmade tradition of the Portuguese olive oil.