July 8, 2009 | No Comments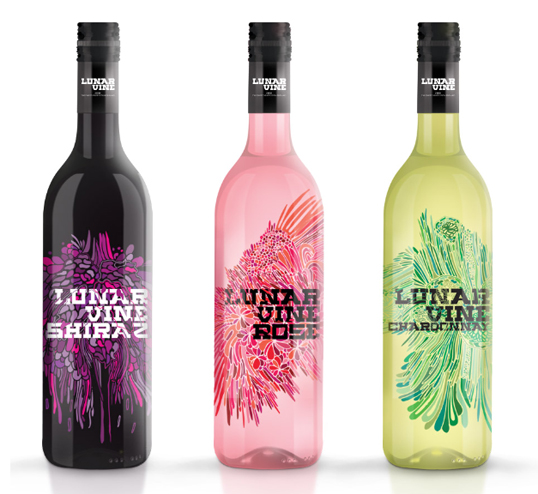 Designed by Death By Colour | Country: United Kingdom
This isn't actually a concept that went to shelves but it'd be lovely if somebody ran with these, as they're really beautiful bottle designs.
July 8, 2009 | 4 Comments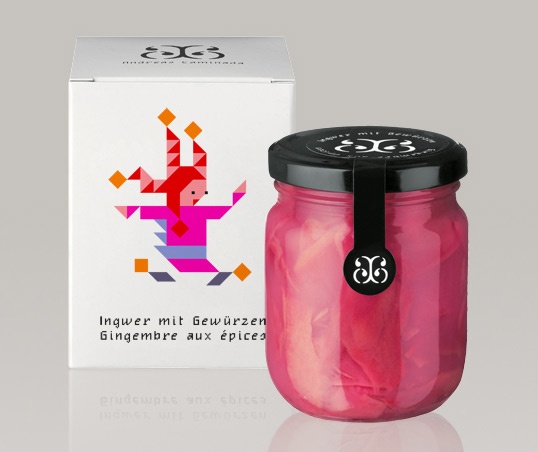 Designed by Remo Caminada | Country: Switzerland
"Andreas Caminada is cooking in a castle. The icons and the texts on the backside invite you to a special world of delicious food in a special atmosphere."
July 7, 2009 | 1 Comment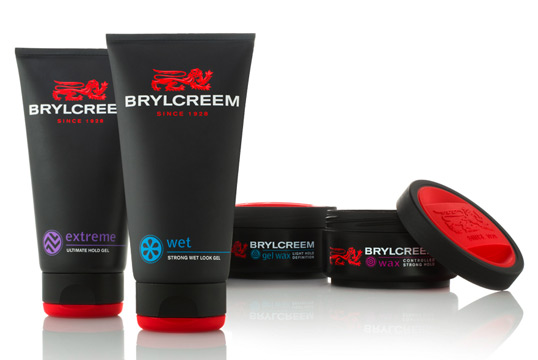 Designed by Echo Brand Design | Country: United Kingdom
"A classic British brand, with a strong male personality and a youthful consumer base, was lost in a sea of unisex competitors. So we gave the 'Lion of Style' its claws back. Integrating a contemporary structural design, with a revitalised classical lion mark and clear navigation gave the Brylcreem brand pride in its heritage and courage to innovate."
July 7, 2009 | No Comments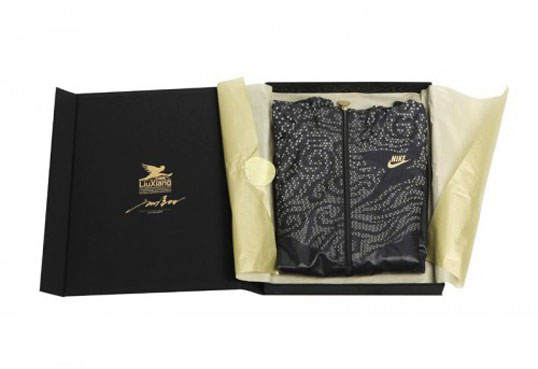 Another fine example of Nike's ability to create that extra bit of detailing which finishes a product off perfectly. This special edition Nike Windrunner comes in its own black and gold box set and was created to honour the Chinese hurdler Liu Xiang.
July 7, 2009 | No Comments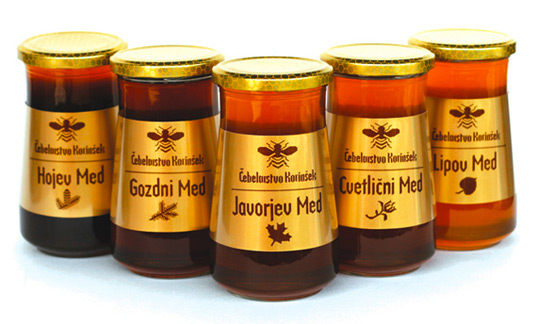 Designed by Katja Korinšek | Country: Slovenia
"Identity and packaging for honey makers Čebelarstvo Korinšek. In the logo is traditional Slovenian bee. The whole artwork is made of six-angle shapes. It includes five different sorts of honey and a honey candle."
July 6, 2009 | 2 Comments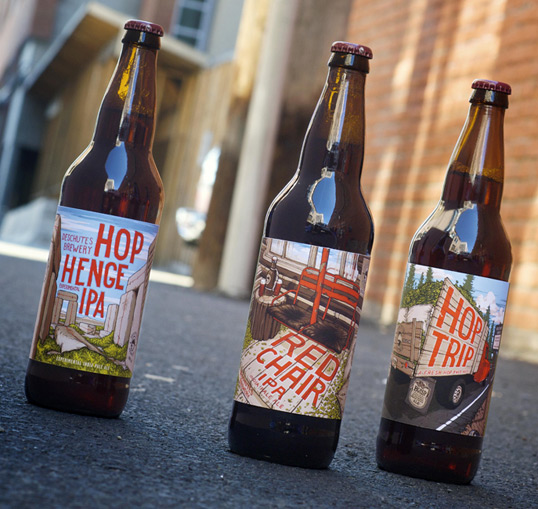 Designed by Adam Haynes | Country: United States
Beautiful labels for Deschutes Beer from Oregon based illustrator Adam Haynes. Be sure to check out his portfolio for some solid illustration work.
July 6, 2009 | 1 Comment
Designed by MOR Cosmetics | Country: Australia
Beautiful vintage-inspired tins in a variety of pretty, girly colours.
July 6, 2009 | 2 Comments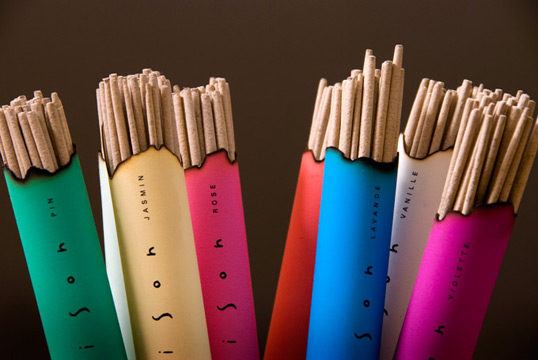 Designed by Louis Beaudoin | Country: Canada
Simple and unique design concept from Montreal based designer Louis Beaudoin.
July 5, 2009 | 10 Comments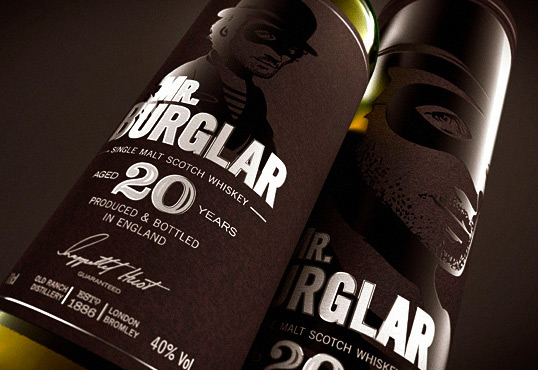 Designed by Fantasist | Country: Romania
"A self initiated project to design the packaging for a whiskey bottle.
The idea: I wanted to tell the real story behind the brand through the packaging itself. Thus, Mr. Burglar is born, a brand with an attractive packaging meant to highlight an intrinsic peculiarity of high quality spirits. The central element is Mr. Burglar himself, a gentleman whose style matches the essence of the brand.
To further enhance the concept I used thermosensitive paper. Once buyer touches the label, their fingerprints become visible, creating a tactile connection with the product."
July 4, 2009 | 1 Comment
Designed by Theory11 | Country: United States | Buy it
"Stinger borders were originally developed by the US Playing Card Company as a countermeasure against card cheating. The fade to white border looks ultra-smooth, elegant, and simple. The creative team at theory11 recognized the potential for Bee® Stingers and decided to pursue the printing of the classic design in their original format.
Historically reserved only for the world's finest casinos, the Bee® Stinger playing cards are now available to the public for the first time in history – printed on the finest Aristocrat stock."