July 3, 2009 | 6 Comments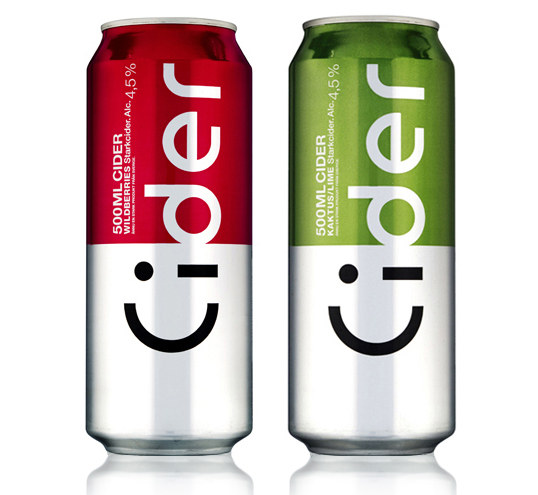 Designed by Amore | Country: Sweden
"After launch, Cider immediately took second and forth place on the Swedish cider sales list, and has been top five ever since. Amore has won numerous awards for the design of Cider. With zero other marketing efforts, Cider has sales and distribution in Norway, Italy and Germany."
July 3, 2009 | 1 Comment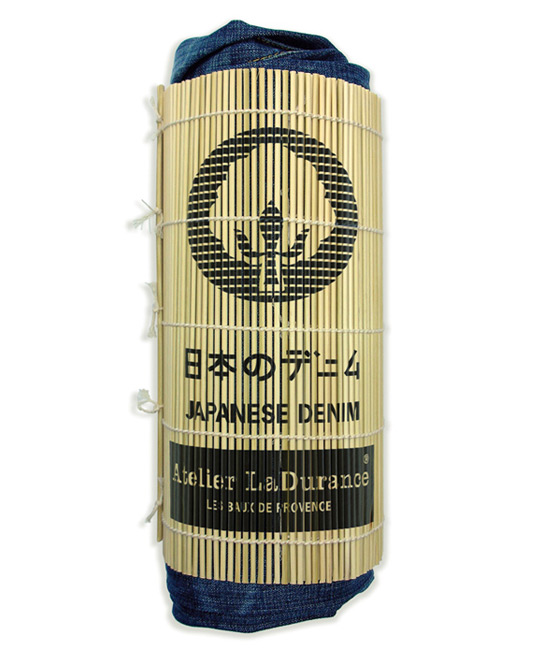 Designed by Stormhand | Country: The Netherlands
"Atelier LaDurance is a small scaled, independent French denim label that has the passionate drive to make top crafted products. It develops limited runs at a traditional atelier in the south of France.
The Atelier LaDurance comprehensive visual identity. Packaging, labeling and point of sale items are designed purely from a practical point and they display the kind of logical simplicity you are likely to find deeply rooted into the French aesthetic of every day.
Like the repairkit: an emergency capsule that has been put together to an autonom-ous design with only off-the-shelf metal components. Manually assembled, one by one and attached to all Atelier LaDurance denim products with a keyring. Containing a thimble, 2 buttons and a piece of lining and a piece denim cloth."
July 2, 2009 | 6 Comments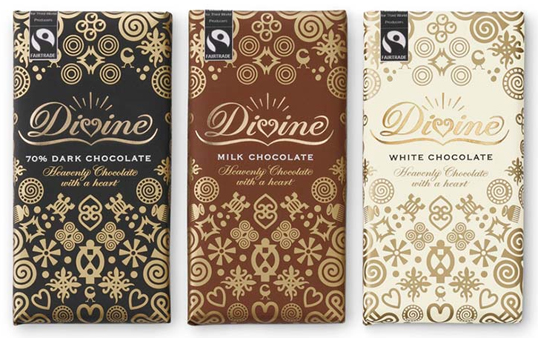 Designed by Williams Murray Hamm | Typography: Alison Carmichael | Country: United Kingdom
It is refreshing to see a fair trade product packaged as beautifully as this.
July 2, 2009 | 7 Comments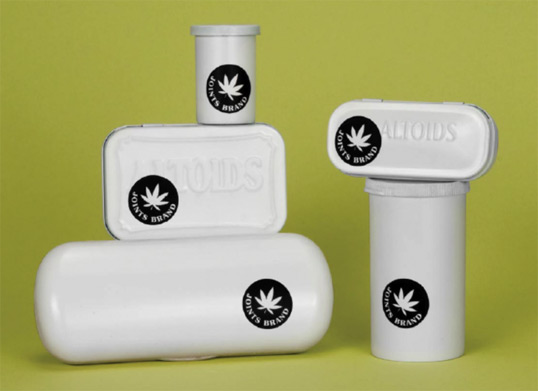 Designed by Base | Country: United States
"Base 'lights up' pot-ential through creative reuse.
Base, an award-winning international design firm, announces that its concept packaging design for marijuana cigarettes will be featured in the upcoming issue of PRINT Magazine, on newsstands in mid July.
The magazine's design challenge was simple: "What would a pack of marijuana cigarettes look like after legalization?" In response, Base has come up with a clean and simple design strategy that recycles mass-produced everyday items popularly used by smokers to transport their secret stashes. The design proposal suggests that anything – from a film canister to an Altoids' tin – once painted white and marked with the iconic five-blade leaf sticker could be transformed into packaging. The bold, black-and-white design frees the containers from their previous commercial branding.
July 2, 2009 | 3 Comments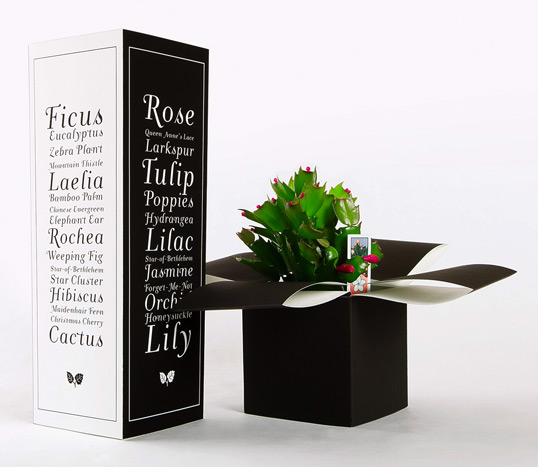 Designed by Jessica White | Country: United States
Jessica White is a student at the Maryland Institute College of Art, studying graphic and environmental design.
"Fresh Flowers: My goal was to create a sturdy and intriguing package for flowers and plants for easy transporting. The plastic wrap fresh flowers are placed in today don't protect the plant's fragility. It also doesn't support a base in which you can easily travel it from one place to another, especially in your car! I choose to make the color palette black and white not only for simplicity but to allow the colors of the flower to pop!"
July 1, 2009 | 4 Comments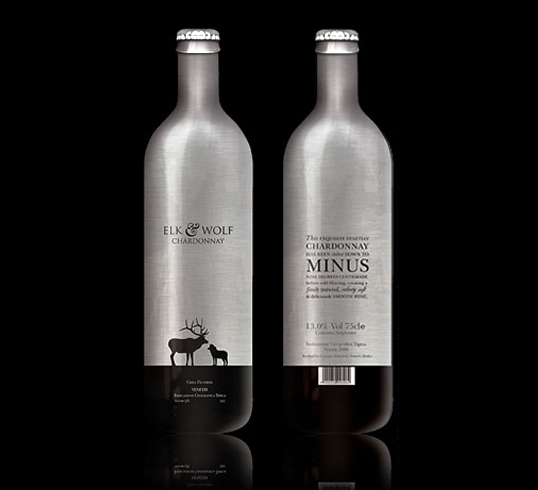 Designed by SocialUK | Country: United Kingdom
"Packaging for unique, super chilled wine, presented in an aluminum bottle".
July 1, 2009 | 5 Comments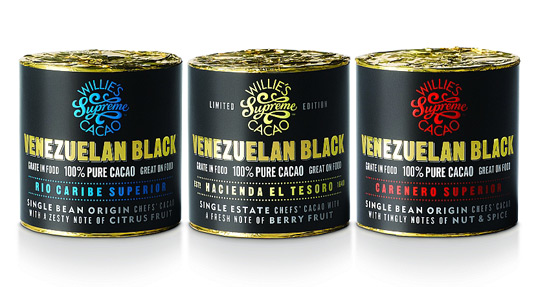 Designed by Taxi Studio | Country: United Kingdom | Buy it
Taxi Studio recently picked up a 2009 Cannes Silver Lion for their lovely work on Willie's Cacao.
"Willie's 100% Chef's Cacao Bar needed a little sweetening. We tied up the typography, introduced a Supreme brand identity and added the strapline 'Grate on food, Great on food' to communicate the product's purpose.
Sales have increased significantly since the redesign; so has our award count. (Not to mention our waistlines.)