October 26, 2009 | 11 Comments
Designed by Linn Gustafsson | Country: Sweden
"This was a project for a Japanese company who sells apples. The target group was young Japanese girls. I wanted to get a clean and modern feeling with the black color in different materials."
October 26, 2009 | 7 Comments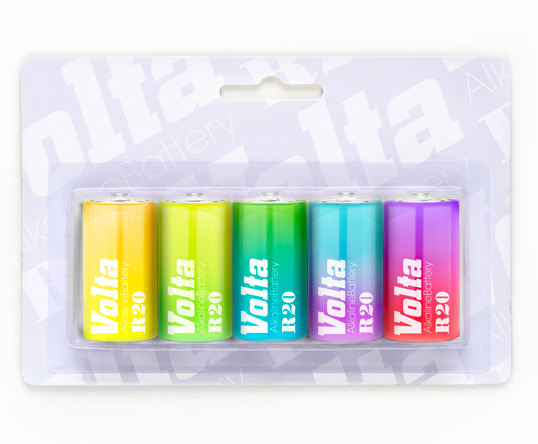 Designed by ACME Industries | Country: Romania
Unique colourful packaging for Volta Batteries.
October 25, 2009 | 8 Comments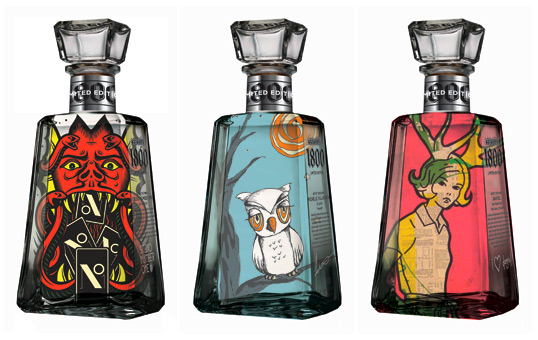 "Introducing 12 new bottles designed by up-and-coming artists from New York to Hawaii, the 1800 Tequila Essential Artists series celebrates a dynamic range of original artwork on a unique and unexpected medium – bottles of 100% Agave Silver Tequila! Showcasing eleven designs gathered from over 15,000 online submissions, selected by 1800 Tequila, and one special edition "celebrity artist" bottle, this new line is a vibrant example of the undiscovered, yet soon-to-be-recognized talent residing across the country."
October 25, 2009 | 5 Comments
Designed by Linn Gustafsson | Country: Sweden
"This is a gift package you got in the paydesk when you buy clothes (in this case) on H&M. Im working on some more designs, instead of a shirt there will be folded sockes and that package shall obviously be smaler then the shirt package. Im also working on jeans and underwear."
October 25, 2009 | 7 Comments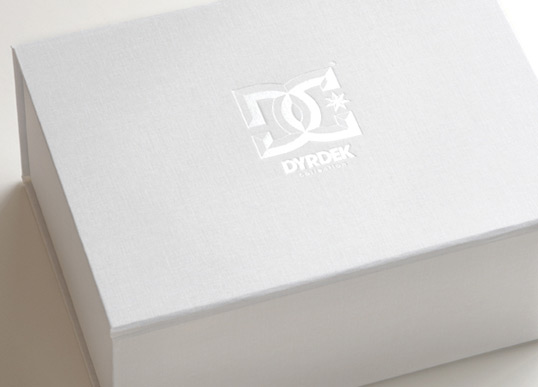 Designed by Hint Creative | Country: United States
The packaging for Rob Dyrdek's new limited edition shoe with DC is a beautiful example of the package complimenting the product.
October 24, 2009 | 13 Comments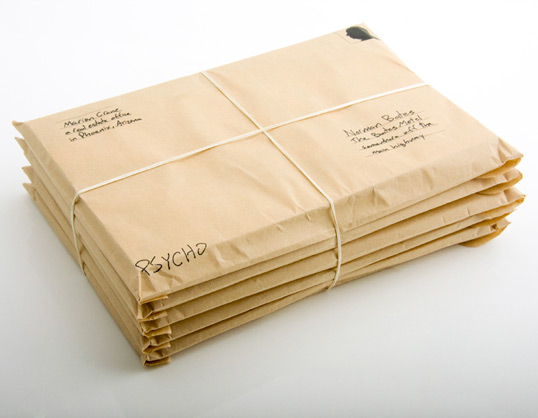 Designed by Sheldon Hui | Country: Canada
Recent Art Institute of Vancouver graduate Shledon Hui sent us a selection of his package design work.
October 23, 2009 | 4 Comments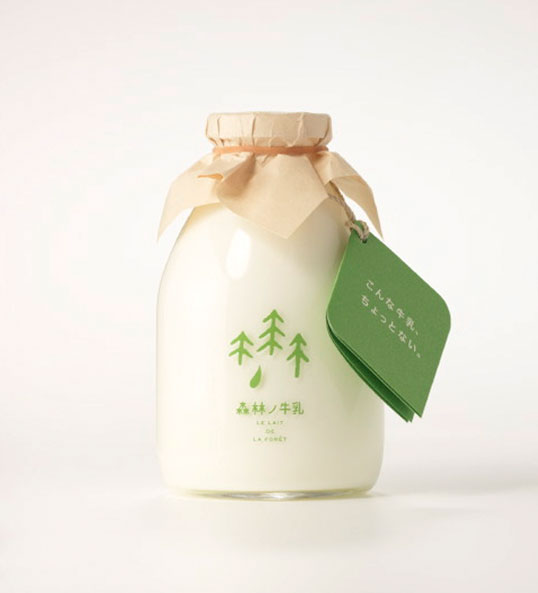 Designed by Rise Design Office | Country: Japan
The cows which produce this milk are free to roam an unused forest all year round. The milk is supposed to taste better, the theory being that happy cows produce better milk. We like the way the tree graphic reflects the typography as well as the simple yet charming addition of tissue paper covering the bottle cap. Nominated for a Japanese 2009 Good Design Award.
Via Spoon & Tamago
October 23, 2009 | 6 Comments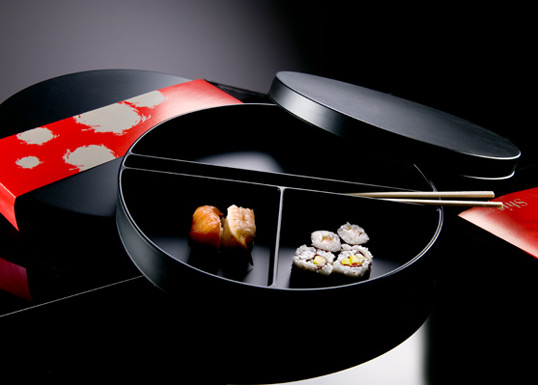 Designed by MPFXDESIGN | Country: Portugal
"Shis Sushi it's part of Shis Restaurant for which was developed sub graphic codes. Inspired in the oriental culture, red was the chosen chromatic color for the artwork applied in the circular package. This was inspired in the oriental geometry and in the restaurant logo. From the drawing mold to the graphic design and production, the package (in thermo-molded pvc for food), it  was thought to be resistant and practical for take away purposes. Inside it has different compartments to put the sushi, accompanied by chopsticks. Outside the package is sealed by belt of paper that identifies the content and the brand of the restaurant . The mentioned restaurant is situated by the sea in Porto, Portugal. All communication elements where designed by MPFXDESIGN, from a chromatic choice inspired in the sea."
October 22, 2009 | 4 Comments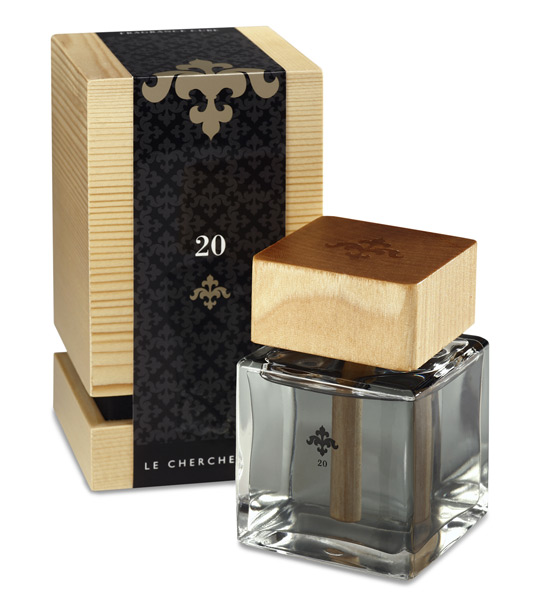 Country: France | Buy it
Le Cherche Midi has been kind enough to offer Lovely Package® readers 30% off the purchase of their products. Just head over to their online store and enter the promo code: LOVELY30. The promo is valid until Nov. 15th. Thanks Nathan!
"The fragrance industry spends a lot of money creating beautiful trash in the form of cardboard boxes that look great on a shelf, but are discarded after purchase.  So when we developed the packaging for our artisanal fragrances, we sought to combine beauty, function, sustainability and reusability.  The result was our signature wooden box with silk lining.
October 22, 2009 | 1 Comment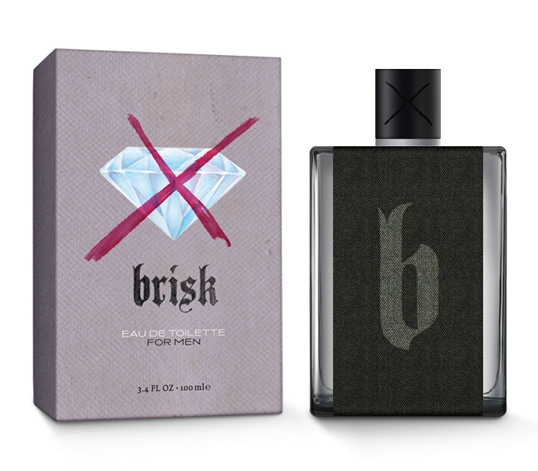 Designed by Andrei D. Popa | Country: Romania
Interesting and lovely design concept sent to us from Andrei D. Popa in Romania.
"Packaging for an imaginary product, men only, called Brisk.
Brisk it's about hyper-masculine attitudes related to women's desires and preferences, it's about skipping the clichés, about style and comfort with no added sugar."