October 22, 2009 | 1 Comment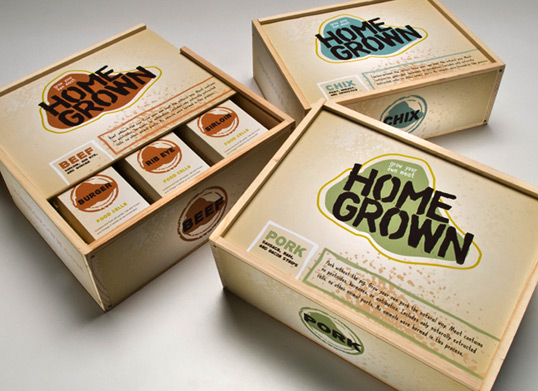 Designed by Heather Ashlee Rosenthal | Country: United States
"This isn't just any old meat packaging. This is meat packaging for an entirely new process of growing meat, separate from the animal! It might sound crazy but this project is a based on real technology. Be honest, there's nothing quite like a juicy piece of steak. Homegrown offers eco conscious meat lovers hormone and antibiotic free meat. Thanks to In Vitro technology, you can grow your own meat by nurturing food cells just as you would tend to a garden. The way it works is you extract a cell from a baby animal and keep it in a clean isolated place and nurture it by feeding it appropriate proteins and omega 3's. You can watch it grow just like you watch plants grow! Each pack includes cartoons with food cells as well a tubes of dissolvable protein tablets, omega 3, and even a growth chart!"
October 22, 2009 | No Comments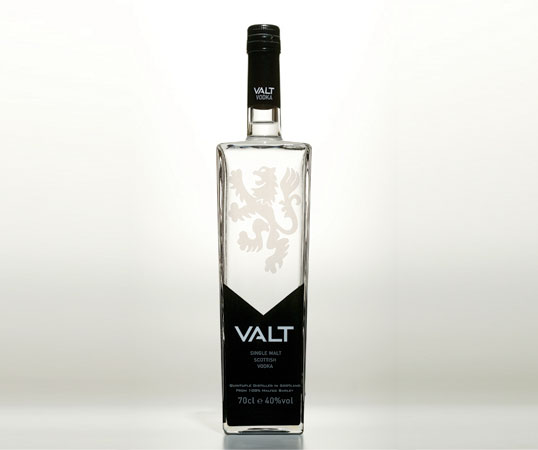 Designed by Curious | Country: United Kingdom
Curious were approached to name, brand and bottle this unique new vodka as well as create the website and associated promotional literature. The Vodka was launched in London late 2007 and is now widely available and performing very well.
October 21, 2009 | 17 Comments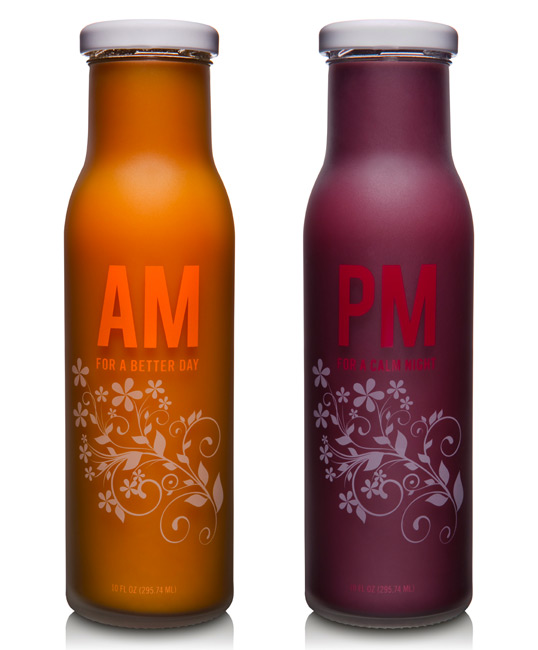 Designed by Axis41 | Country: United States
Packaging for the Aviara AM/PM health drinks was designed by Axis41 in Salt Lake City. Aviara is a San Diego-based nutrition company that developed the AM and PM beverage system to help promote a healthy and vibrant life. The AM drink helps to boost energy levels at the start of the day. The PM drink helps to calm and soothe the nerves at the end of the day.
The flowers represent the botanicals that make up the formulation of these two drinks. Growing plants and flowers communicate health, which is exactly what these drinks promote. The bold, clean typography contrasts with the illustrated style of the flowers and helps to convey a sense of health and purpose. The designs were silk screened ink on frosted glass, allowing the color of each drink to become the color of the packaging.
October 21, 2009 | 3 Comments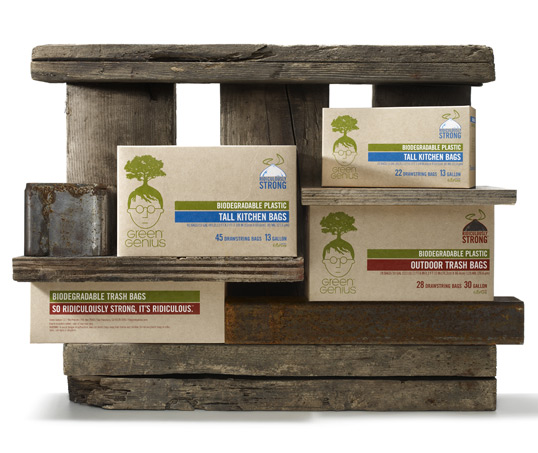 Designed by Hub Strategy | Country: United States
"In designing this packaging, we focused on a couple key things 1) make it as environmentally friendly as humanly possible, we did so by using 100% recyclable craft board that is 60% post consumer waste and printing with UV inks to make as little impact on the Earth as possible. And 2) design a trash bag package that is actually nice to look at. This included the obvious Glad/Hefty burst, bevel and glowing color madness as well as not falling into the classic "green" pitfalls we all know (i.e. a forest background and a leaf-inspired logo).
With these things driving the design, we created a line of packaging that feels high-quality and pops off the shelves because it sits back"
October 21, 2009 | 23 Comments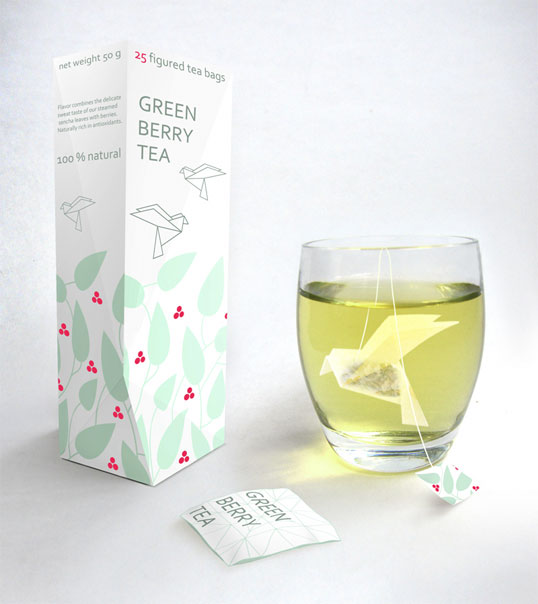 Designed by Natalia Ponomareva | Country: Russia
As far as we're aware, this is only a concept at the moment. As the tea infuses, the bird unfurls, which is the part we're really impressed with.
October 20, 2009 | 2 Comments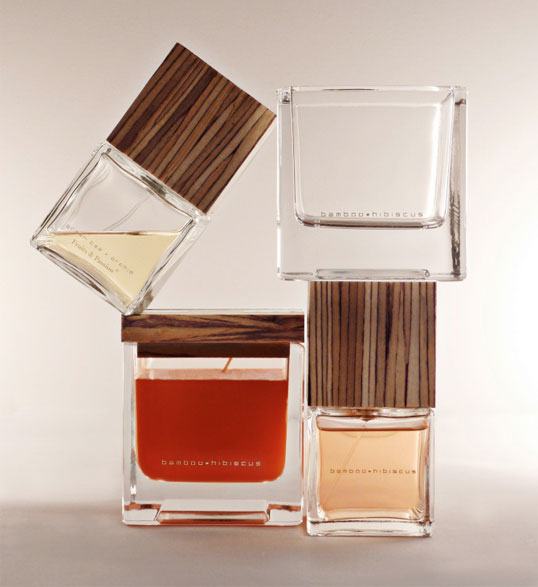 Designed by Bertuch | Country: Canada
The combination of glass and wood is becoming ever more popular in package design. This home fragrance collection for Canadian brand Fruits and Passion was inspired by Japanese design.
October 19, 2009 | 3 Comments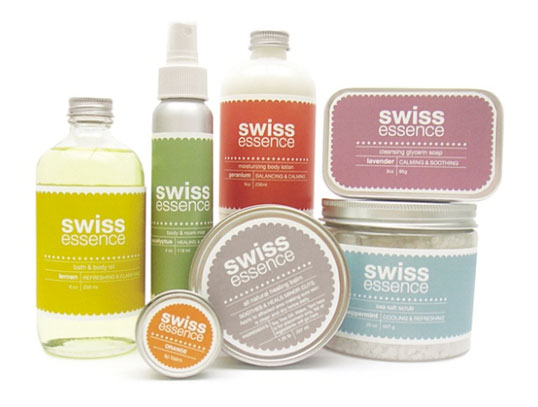 Designed by Elizabeth Linde | Country: United States | Font: Helvetica
"Cost-effective packaging designed for an independent business owner working as a massage therapist. The product ingredients are all natural and therapeutic. Packaging design and product line are inspired by the owner's Swiss background and are sold in her home spa."
October 19, 2009 | 9 Comments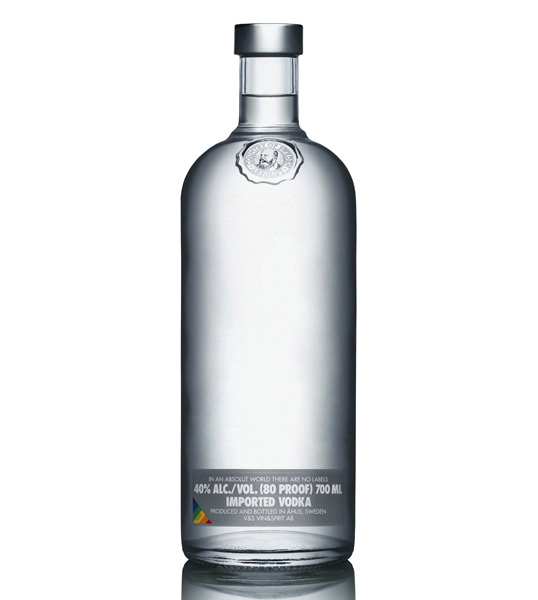 "For the first time we dare to face the world completely naked. We launch a bottle with no label and no logo, to manifest the idea, that no matter what's on the outside, it's the inside that really matters. The bottle visually manifests our belief in diversity and our standpoint when it comes to sexual identities. Off course it is also a wonderful piece of delicate and minimalist design, a true collectors item" says Kristina Hagbard, Global PR Manager at The Absolut Company.
October 18, 2009 | 7 Comments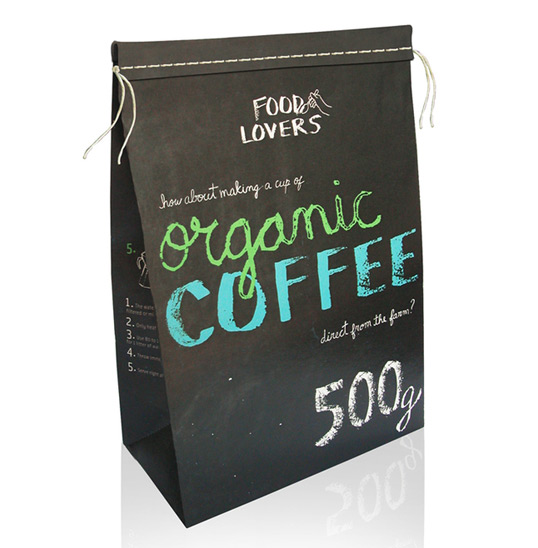 Designed by Isabela Serta | Country: Brazil
"The idea of this project is to promote a more healthy food consumption and, concurrently, to also promote sustainable local agriculture, which involves methods that do not harm the environment, respect workers and animals, provide fair wages to farmers and support farming communities.
October 16, 2009 | 5 Comments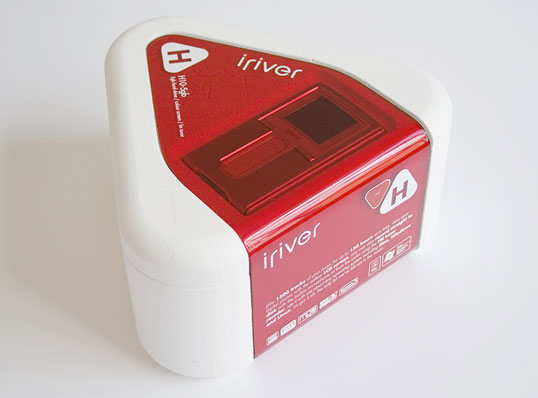 Designed by Daniel Freytag | Country: United Kingdom
The contrast between the glossy, transparent red plastic and the opaque white casing is rather lovely indeed.