October 12, 2009 | No Comments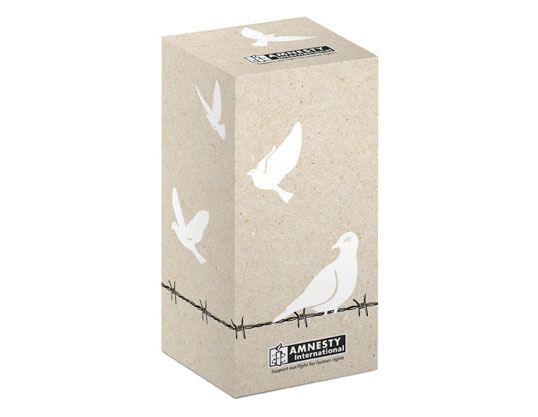 Designed by Studio Kluif | Country: The Netherlands
"Until now all of Amnesty's products were available only directly from the company itself but now, for the first time, Amnesty will ally itself with the biggest retailers of The Netherlands to sell a line of jar candles: 'Candle with care' designed by Kluif. The graphic illustrations' main themes are love, luck, strength and passion. A positive gift for winter days."
October 12, 2009 | 2 Comments
Designed by DesignersJourney | Country: Norway
"Madiran in South-West France is a simple countryside area as opposed to surrounding wine departments, often characterized by chateau´s and castles. The client wished to transmit this rustic atmosphere. The idea was to transmit an unpretentious "every day feeling" and to open a window to the smells, sounds and impressions of a simple life in the countryside. We wanted to create an identity that would reflect this authentic background by melting humor and pairing suggestions with intimate and nostalgic values."
October 11, 2009 | 8 Comments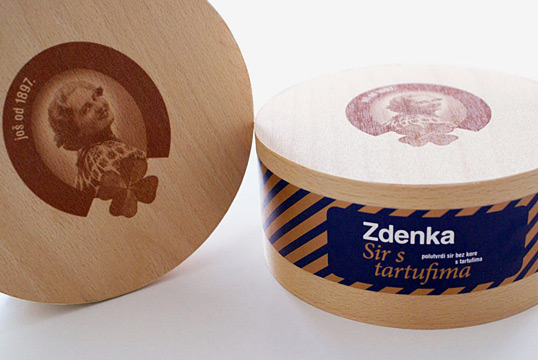 Designed by Tridvajedan | Country: Croatia
"With its long tradition, Zdenka is recognized as high quality cheese with unique flavor. It is a cheese for pleasure since it is natural, made of the finest domestic milk, and good for health. The task was to design packaging for Zdenka cheese with truffles, premium line of Zdenka cheese. Packaging should define this cheese as premium, high quality and traditional but at the same time for the modern market.
October 10, 2009 | 4 Comments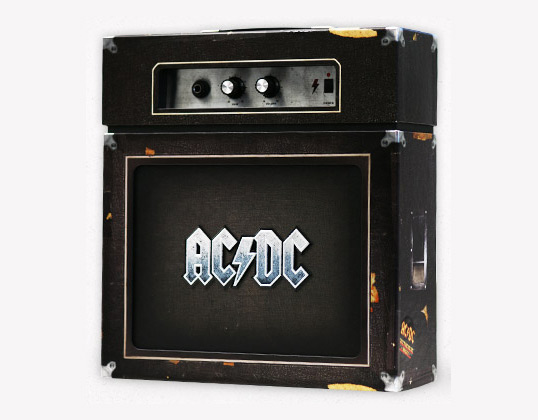 Designed by Smay Design | Country: United States | Buy it
"The exterior box is designed to resemble a vintage AC/DC guitar amp – complete with the original logo that was spray-painted onto the rear of Angus and Malcolm's speaker cabinets in 1975. The "head" of the amp has a handle that lifts the top off to reveal the contents housed within. Oh yeah, the head is also a working guitar amplifier! That's right, one watt of pure AC/DC makes this box a truly unique collector's item. You can play the box set while listening to the box set! Check out the videos of Angus using the amp.
October 10, 2009 | 3 Comments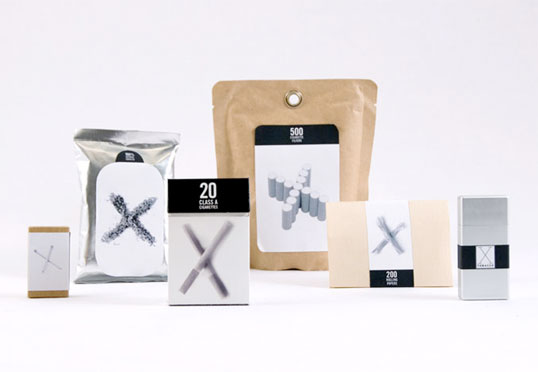 Designed by Derek Hunt | Country: United States
"X Tobacco's packaging tries to shy away from typical tobacco product branding as far as masking the true nature of the product. The brand (X) is the product and the product (cigarettes, tobacco, papers, filters, etc) is the brand. The packaging reflects this idea of transparency."
October 9, 2009 | No Comments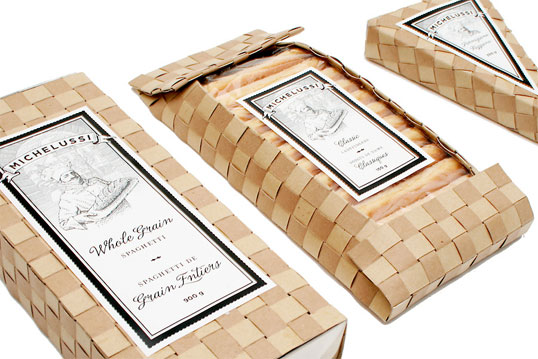 Designed by Chester Ebona | Country: United States
While the labeling is pretty standard fare, the woven paper wrappers and sleeves of these gourmet products are rather unusual.
October 9, 2009 | 3 Comments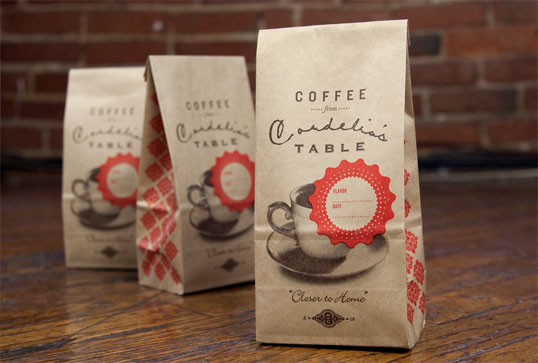 Designed by Perky Bros | Country: United States
"A neighborhood grocery needed to refresh its visual identity to more accurately communicate its fresh & friendly brand. The design takes inspiration from the simple palettes of homespun goods & the elegance of a southern matriarch's home."
October 8, 2009 | 7 Comments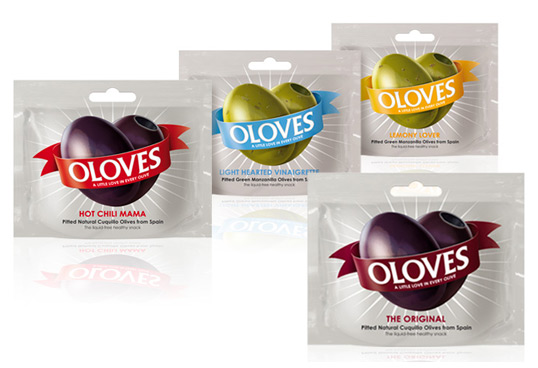 Designed by Cowan | Country: United Kingdom
"Brandstand Ltd launched Oloves the healthy snacking olive designed to be sold in bars, hotels, airlines and give consumers a "touch of love in every olive". Using only the finest Spanish Olives, they created a range of 4 delicious flavours.
The brief to Cowan was to design a Lovemark, a brand identity that young people would love. Using a heart from two olives immediately communicates the proposition and distinct personality."
October 8, 2009 | 5 Comments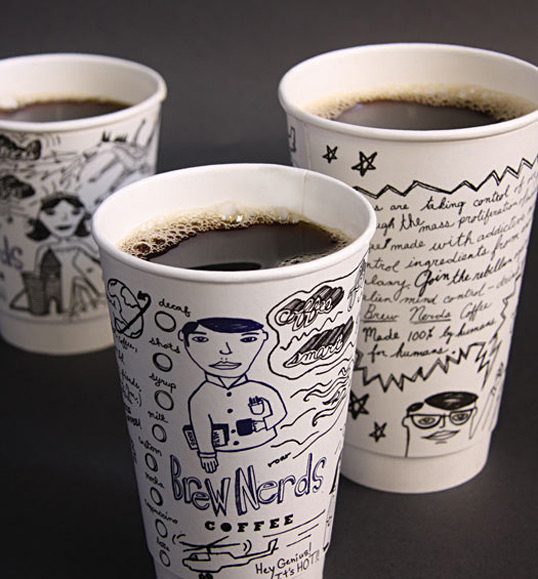 Designed by Mitre Agency | Country: United States
"Partnering with Brew Nerds from their inception, Mitre created a lo-fi, dry witted and whimsical brand identity that appeals to people who are serious about coffee but don't take themselves too seriously."
October 7, 2009 | 7 Comments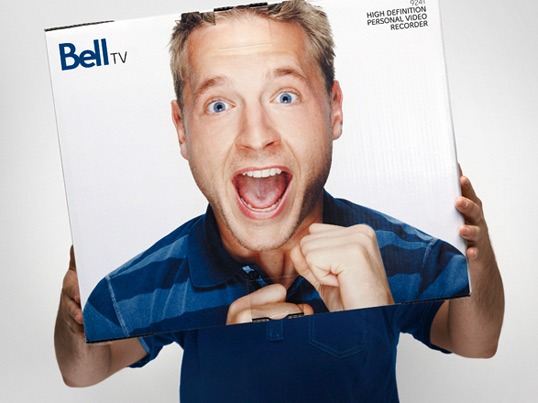 Designed by lg2boutique | Country: Canada
"Packaging that brings out a full range of emotions.
Planning a creative strategy based on the concrete advantages Bell TV brings to consumers every day through its varied, entertaining offer. People were chosen to illustrate the range of emotions : surprise, enthusiasm, fear, pleasure, amazement etc.
Creating the new packaging for Bell's television products, inspired by the completely new Bell brand platform, which takes its tone from simplicity, optimism and a friendly attitude toward clients."