November 26, 2009 | 1 Comment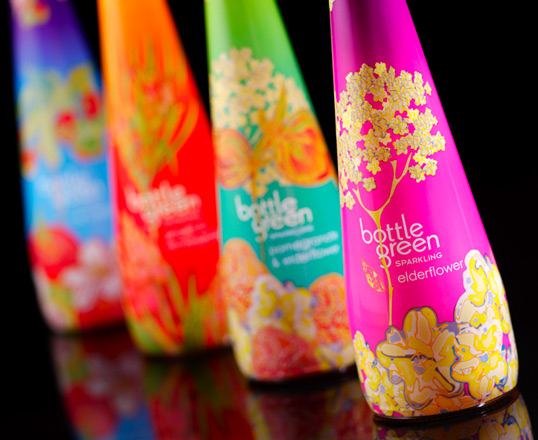 Designed by Rachel Pitman | Country: United Kingdom
"Premium soft drink brand Bottlegreen is to unveil a range of stylish limited edition sparkling pressé bottles for the festive season, in stores from early November.  The designs were created by textile design graduate, Rachel Pitman, following a nationwide talent search by Bottlegreen Drinks Co."
November 25, 2009 | 1 Comment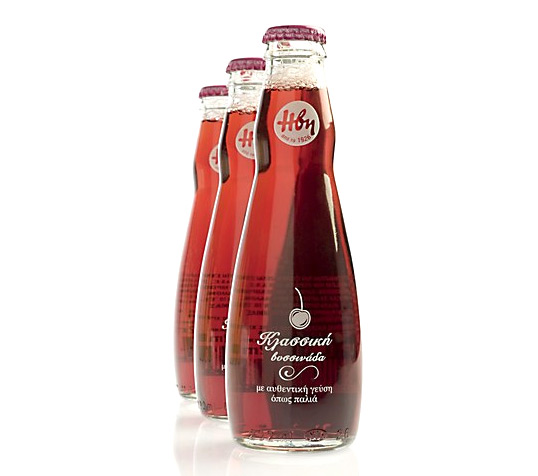 Designed by Red Design Consultants | Country: Greece
"Classic charm with a touch of modernity. The new product line of IVI has the authentic flavor of the past and a new appearance that above all respects tradition. The new IVI classic comes in glass bottles, with the traditional pop-art tops, the intense curves and the historical IVI logo. Its minimal appearance expresses the force of the past in the present."
November 25, 2009 | No Comments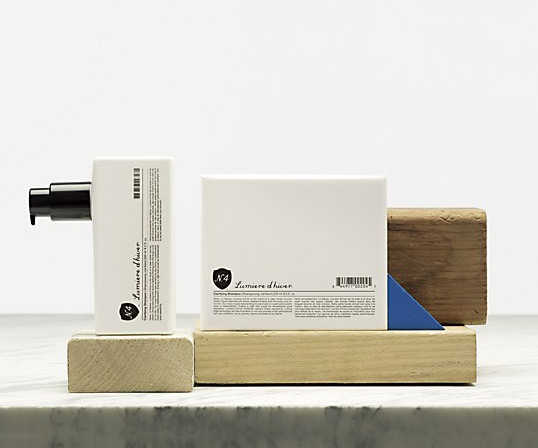 Designed by Bureau Number 4 | Country: United States
"Number 4 High Performance Hair Care was founded with the mission to create a hair care line that runs parallel to fashion, science, art, music and industrial design creative cycles. The Number 4 package design is inspired by the crossover between the essence of Swedish graphic design and the complex industrial minimalism of Japanese package design."
November 25, 2009 | 1 Comment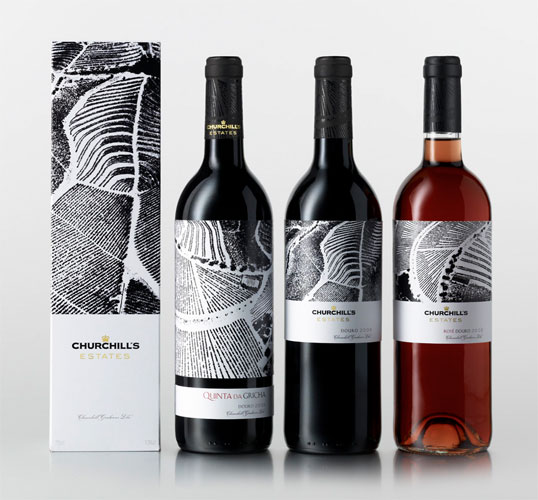 Designed by Interbrand | Country: United Kingdom
"Interbrand has refreshed Churchill Wines identity and redesigned the packaging across all its port and wine ranges. The consultancy, appointed last April, won the business following a strategic competitive pitch against three other groups. A brief was developed to refresh the brand by addressing its three core values of purity, passion and patience, according to Sara Faulkner, Senior Designer at Interbrand. The new packaging for the Portuguese-based wine group is said to reflect the environment in which it is produced. We went to the Douro Valley, which inspired the photographs and illustrations on the packaging."
November 25, 2009 | 6 Comments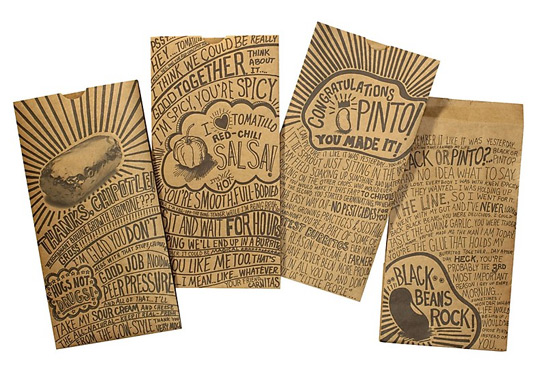 Designed by Sequence | Country: United States
"Chipotle Mexican Grill is one of the fastest growing restaurant-chains in the U.S. Its goal is to change the way the world thinks about and eats fast food by serving high-quality and sustainably-raised food quickly and affordably. We created a new packaging system defined by unique, hand-drawn messages from customers, employees and even ingredients. This lighthearted, passionate approach is a perfect vehicle to convey Chipotle's 'un-chain' philosophy."
November 24, 2009 | 2 Comments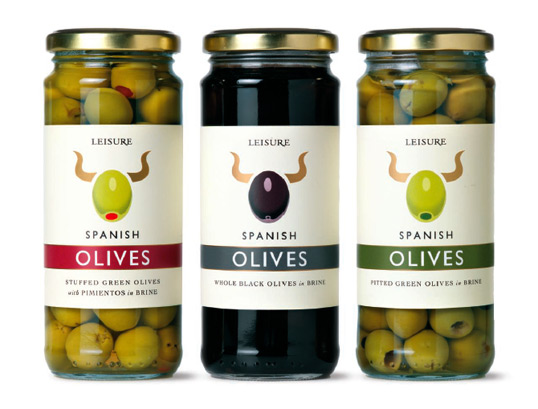 Designed by Mayday | Country: United Kingdom
By adding the simple illustration of horns to the olive visual, Mayday makes a clear association with the Spanish origins of this product. It's great how these two elements clearly illustrate the head of a bull.
November 24, 2009 | 10 Comments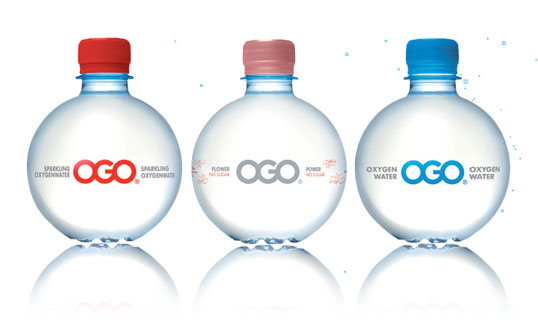 Designed by ORA-ÏTO | Country: France
"The man behind the unique design of the highly distinctive OGO water bottle is Ora-Ito, the brand name of the designer Ito Morabito. In 2002 Ora-Ito received the 'Oscar for the best packaging'. His style is described as 'simplexity'; simple in it's complexity .
The OGO brand belongs to the world of style, inspiration, fashion and sport. OGO has appeared in London Fashion Week shows by Julien Macdonald and Michiko Koshino.  Avant-garde designer Jeremy Scott has used OGO in Paris. In sport, OGO is a natural for stars like English rugby international Olly Barkley. The press frequently link OGO with top celebrities."
November 24, 2009 | 3 Comments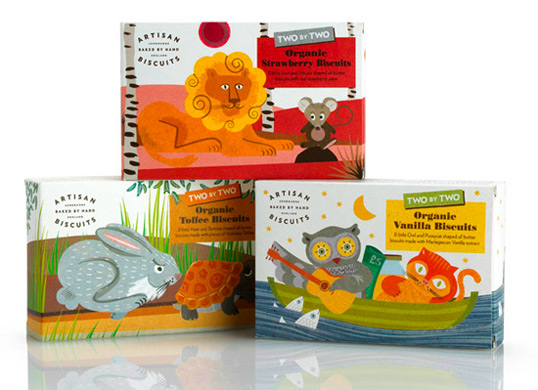 Designed by Irving & Co | Country: United States
"Artisan Biscuits is a new company that uses time-honoured methods to make biscuits for the world to enjoy. Artisan, Artesano, Artigianale in any language means made with skill and care from quality ingredients. Irving & Co have generated the name, and are working hand in hand to develop the products and ranges."
November 23, 2009 | No Comments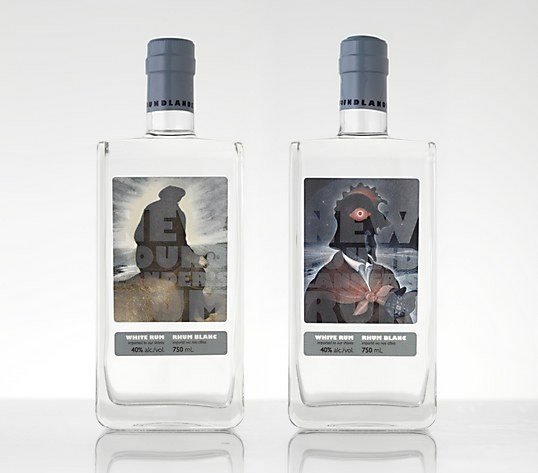 Designed by Brandever | Country: Canada
"For well over a century, Newfoundland's fishing fleets have traveled to the southern waters of the Caribbean to trade their precious catch for delectable rums and sugars. Rum barrels also served to ballast the ships, aiding the fleets' safe return home. Over generations, this trade established Newfoundland as a gateway of the world's finest rums arriving to North America."
November 23, 2009 | 12 Comments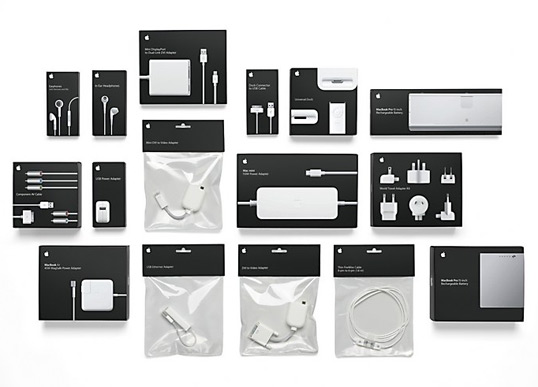 Designed by Apple Graphic Design | Country: United States
"Mac and iPod accessories are packaged using a remarkably simple system. On every box or bag, the labeling is clear, the product is shown actual size and the packaging is recyclable."