November 15, 2009 | 2 Comments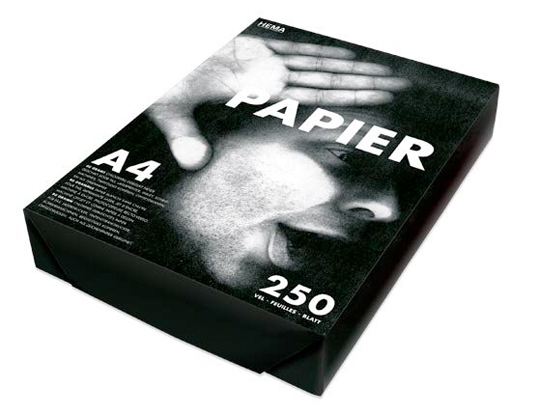 Designed by Studio Kluif | Country: The Netherlands
A humourous take on copy paper sold by international European retailer, HEMA.
November 14, 2009 | No Comments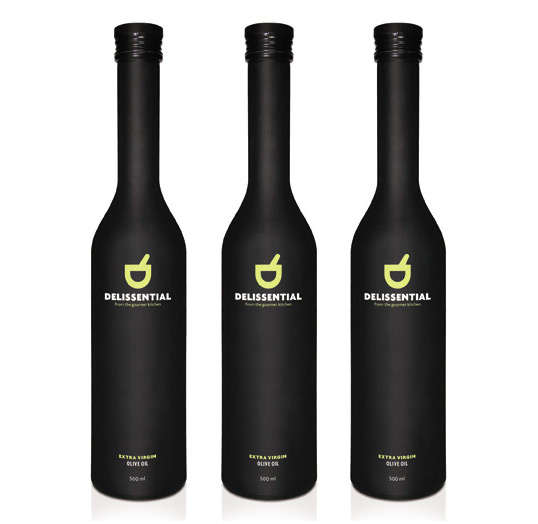 Designed by Acrobat | Country: United Kingdom
"The brief was to create a contemporary look that would appeal to serious home cooks who appreciate quality gourmet ingredients. The elegant 'D' mark is derived from a traditional pestle and mortar but with its fresh olive and black color scheme the overall look is modern. A welcome addition to the most stylish kitchens or for those who like to entertain at home."
November 14, 2009 | No Comments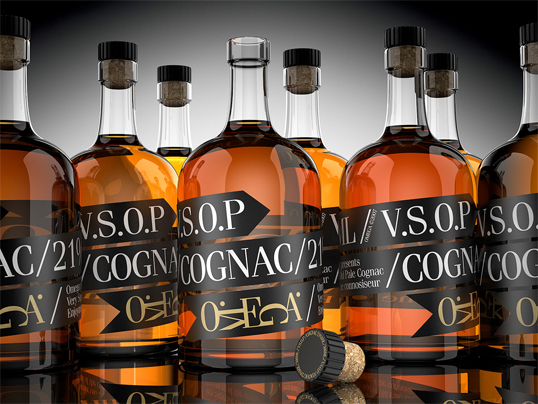 Designed by FIRMA | Country: Russia
Hot on the tail of our feature of Firma earlier this week comes this beautiful cognac packaging. Designed by the studio's special division, Packman Experiments, this is only a concept for now, although it would be lovely to see it brought to fruition in the future.
November 13, 2009 | 3 Comments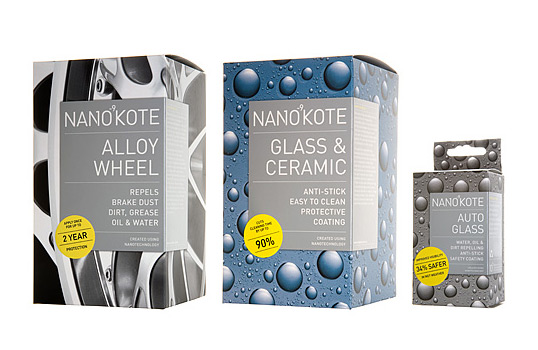 Designed by Pidgeon Design | Country: Australia
"Development of an identity and packaging for Nanokote, a surface treatment product that repels dirt and water when applied to glass or ceramics, metal, timber and fabric. It uses nanotechnology to create sub-microscopic self-arranging particles that are measured in nanometers (billionths of a metre, or 10-9) to create a protective layer which inhibits dirt and water from attaching themselves to a surface."
November 13, 2009 | 9 Comments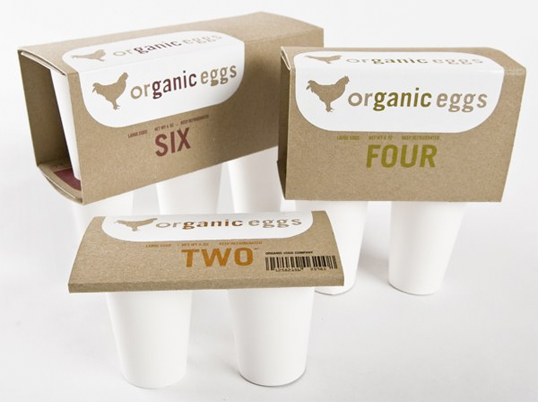 Designed by Lindsey Faye Sherman | Country: United States
"The general objective behind the project was to create a group of packages similar in structure and design to houses whole  eggs. The project asked to create an egg packaging that used limited glue points, and to utilize design in units.
Reintroducing a classic packaging concept, I designed an egg carton container engineered for maximum storage, usability and protection of the stored product. Equipped with individually perforated cups this container will allow you to store and travel with your eggs with ease."
November 12, 2009 | 3 Comments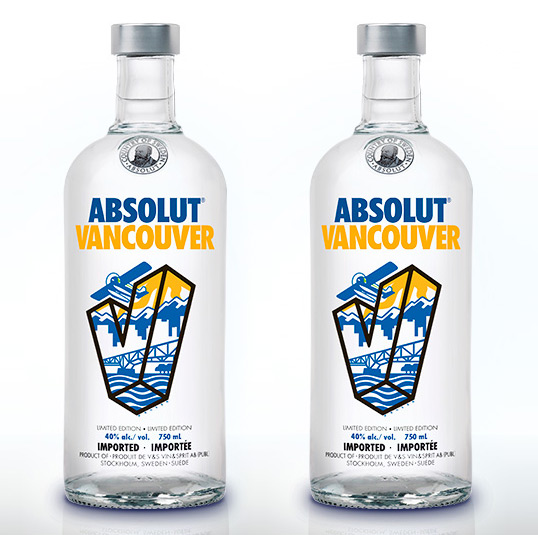 Designed by Douglas Fraser | Country: Canada
Absolut will be donating up to $120,000 towards the Vancouver arts community through proceeds from the sale of this new limited edition bottle. Local artist Douglas Fraser shares his rationale behind the design.
"It's about contemporary urban living set in a crown of snow capped mountains, driftwood and steel, high rise condos and quaint neighbourhoods. Vancouver represents the spirit and the idea of the west, where the sun rises over the mountains and sets into the ocean. The citizens believe in playing hard. Work happens in the ports, and glass towers, and life is all about balance west coast style."
November 12, 2009 | 58 Comments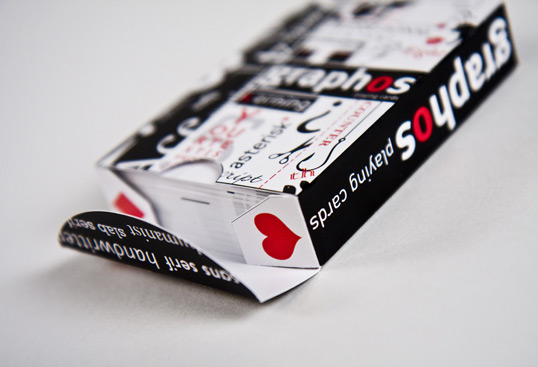 Designed by Michelle Lam | Country: Canada

"Graphos Playing Cards are designed to inspire other designers, and also lay people to be more attuned with design through an increased awareness of the importance of typography in a fun and easy-to-understand way.
Each card from the deck of Graphos Playing Cards will tell the unique story of a specific area of focus in typography. All spades highlight on the importance of "anatomy"; hearts on "classification"; clubs on "glyphs"; diamonds on "type setting". Fonts are focused on sans serif, serif, script and decorative."
November 12, 2009 | 7 Comments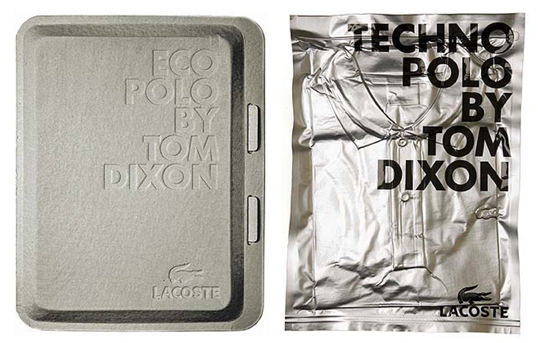 Designed by Mind Design | Country: United Kingdom
"In collaboration with Tom Dixon we worked on the branding and packaging for two very different types of polo shirts commissioned by Lacoste. The most eco-friendly way to package a shirt was not to print on the packaging at all but use embossing instead. For the techno polo we designed a speaking label that plays Tom's voice at the push of a button – very techno."
November 12, 2009 | 2 Comments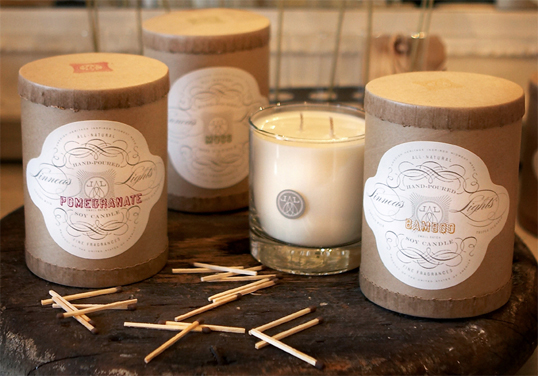 Designed by Funnel | Country: United States
Absolutely gorgeous vintage-inspired packaging featuring chipboard containers and beautiful, die-cut labels.
"Linnea's Lights™ candles combine all natural soy wax, lead-free cotton candle wicks, pure essences and fine fragrances to create clean burning, perfectly scented and highly aromatic candles. All of Linnea's Lights™ natural soy candles are meticulously hand-poured in small batches. Custom die-cut labels printed in metallic gold create a subtle flicker of light with fragrance related ink colors rubber stamped expressing the handmade nature of the product while providing a cost effect way to designate ever changing fragrances. The basic packaging materials relate to the purity of the product while the ornate detail of the old world package inspired design communicates a sophisticated attention to quality."
November 11, 2009 | 4 Comments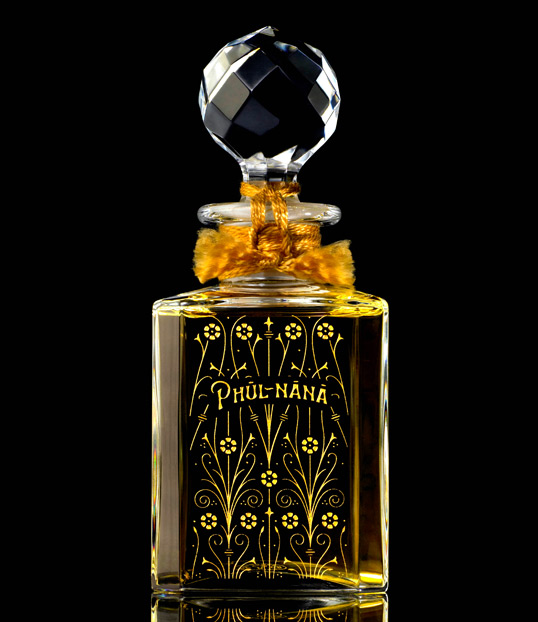 Designed by Holmes and Marchant | Country: United Kingdom
"Holmes & Marchant has worked on the resurrection of a luxury fragrance range called Grossmith. The brand has a great story, and accordingly, there's a lovely design story to go with it.
The fragrance was once worn by Queen Victoria and was founded in 1835, before eventually closing around 30 years ago. Simon Brook, a great-great grandson of the founder discovered his heritage when researching his family tree. Simon bought the brand back into family ownership and worked with Holmes & Marchant throughout the relaunch process."