November 6, 2009 | No Comments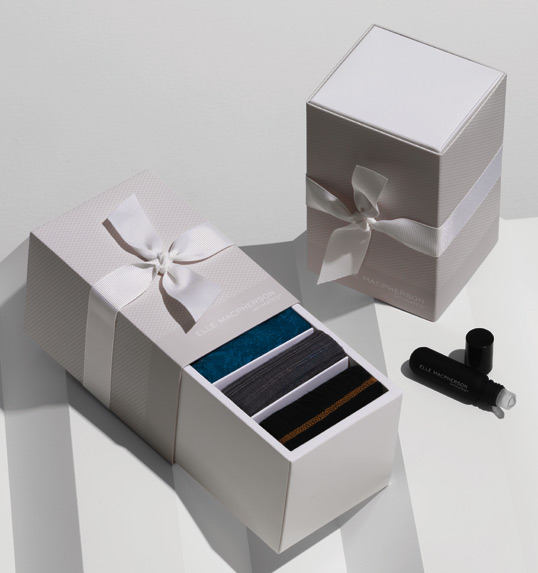 Designed by Container | Country: China/Australia
"Container has helped Elle Macpherson Intimates add value to their customer experience. A drawer box for gifting multiple knickers used a sliding tray inner and was shipped fully made up (with a bow on top) while a 'pulse point' oil became a sweet smelling GWP provided as a turnkey solution."
November 6, 2009 | 2 Comments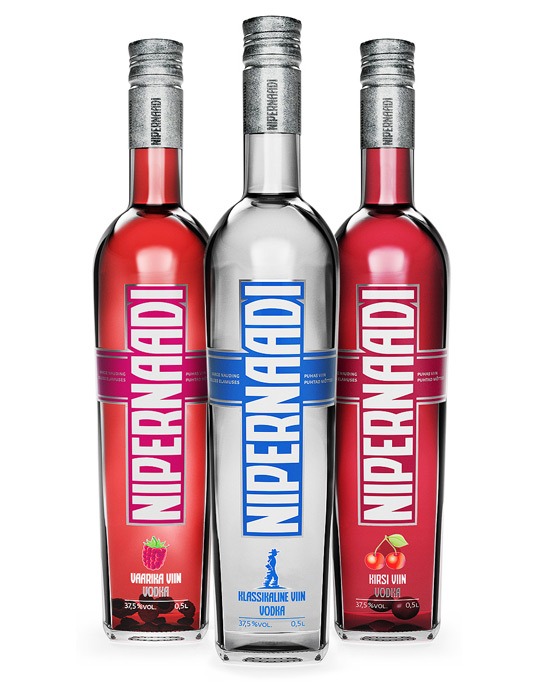 Designed by Taevas Ogilvy | Country: Estonia
Here's a range of vodka designed by Estonian based Taevas Ogilvy for the brand Nipernaadi.
November 5, 2009 | 9 Comments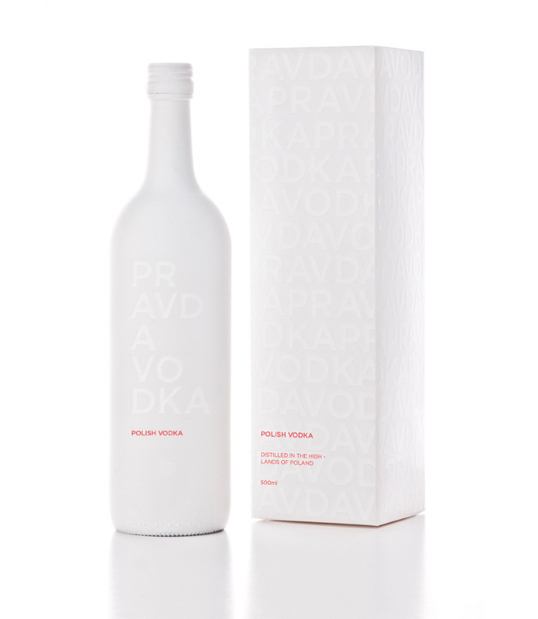 Designed by Samantha Ziino | Country: Australia
This package looks and feels ultra clean and the all-white bottle would be sure to stand out on a shelf in a bar.
November 4, 2009 | 10 Comments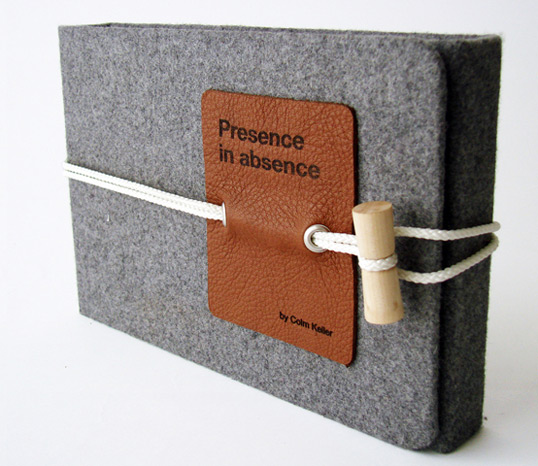 Designed by Colm Keller | Country: Sweden
"This is my Masters thesis project at HDK in Göteborg. It highlights the issue of increasing long-distance relationships and the drawbacks of computer mediated communication.
I wanted to include the reflective, relaxing qualities of crafts as way to build an emotional bond between users and the object.
It also hopes to open a dialogue about how we will value our digital artifacts in the future – our digital heirlooms."
November 4, 2009 | 4 Comments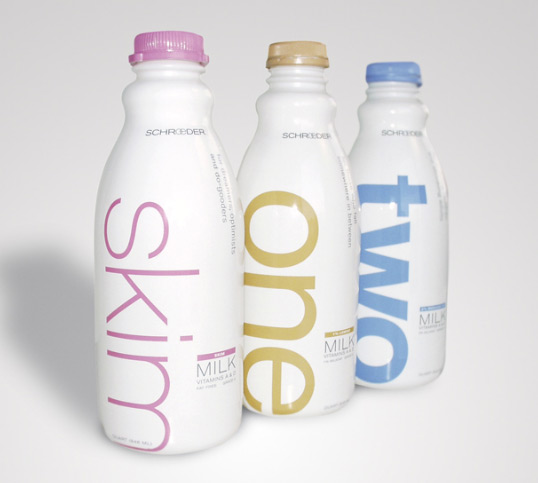 Designed by Capsule | Country: United States
"We designed a completely new look for Schroeder, one that communicated on three levels. The first level is a clean, white opaque package that communicated a European sophistication. The next level is the use of the words One, Two, Whole, and Skim each scaled reflect the fat level of the milk, The last is the use of rotating, esoteric phrases that spoke to consumers in an anti-marketing language. Phrases like for dreamers and optimists and for those who fall somewhere in between. The early results speak for themselves. Schroeder saw a sustained 15% increase in distribution due to their new packaging and 22% increase in sales of milk during a recessionary economy."
November 3, 2009 | 10 Comments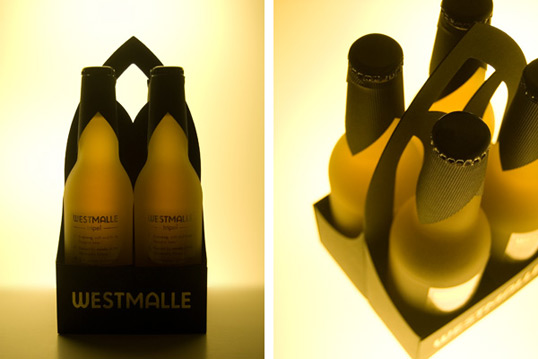 Designed by Jess McGeachin | Country: Australia
"Westmalle Tripel is a Belgium beer brewed by monks of the Westmalle Abbey. It is sold as a not-for-profit product with all surplus donated to charity.
My concept behind this packaging was very much driven by religious imagery, inspired by the Abbey that the beer is made in. The iconic arch of a stained-glass window is reflected in the typography, bottle and carry pack of the product. The packaging is designed to allow light through to further emphasize the intended aesthetic."
November 2, 2009 | 11 Comments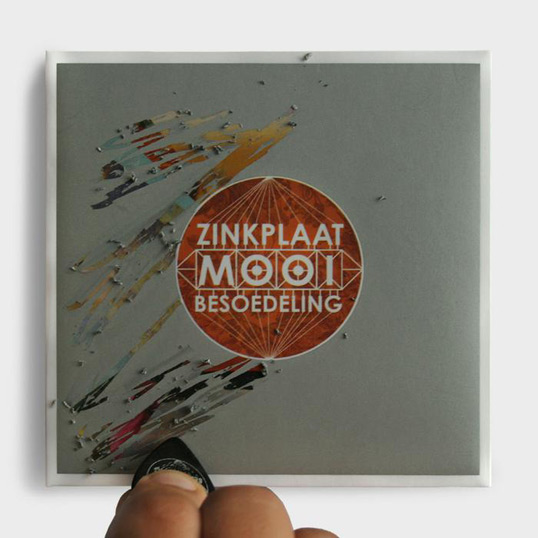 Designed by Fanakalo | Country: South Africa
"Zinkplaat is an Afrikaans pop-rock-blues-fusion band from South Africa. The name Zinkplaat is the Afrikaans word for corrugated metal. This, their fourth album comes shrink-wrapped with a scratch-off ink layer on the front and back, as well as a guitar pick to scratch the ink off with. The album's name 'Mooi Besoedeling' translates to 'Beautiful Polution'. We believe this is a very good functional solution to the fact that a simplistic clean cd cover design stands out most from all the clutter on a store shelf, yet is very boring once bought. However one wants to read the album as a concept, people seem to love the scratch-off part."
November 2, 2009 | 22 Comments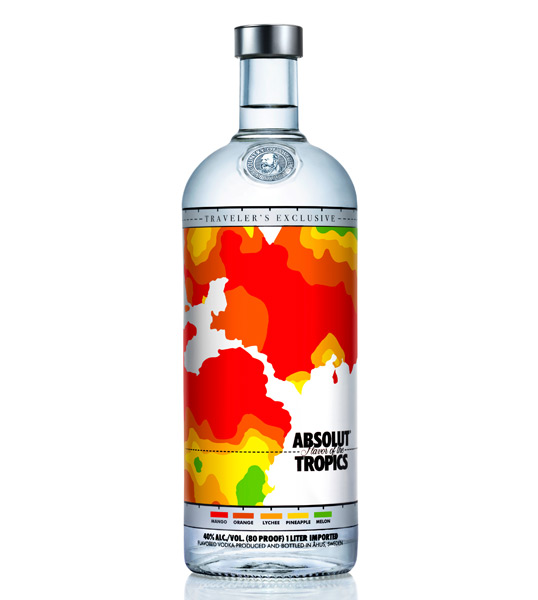 Designed by Williams Murray Hamm | Country: United Kingdom
"Williams Murray Hamm has designed the bottle graphics for Absolut Flavor Of The Tropics, a new limited edition that will be launched exclusively in Duty Free/Travel Retail globally for a 6 month period. The product offers the travellers a new exotic vodka flavour that is not available in stores back home. Williams Murray Hamm, a leading packaging design agency in the UK, was tasked with putting an 'Absolut twist' on tropical fruit.
Continue…
November 1, 2009 | 9 Comments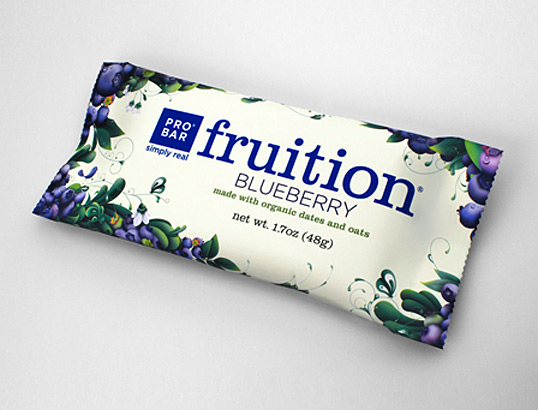 Designed by Moxie Sozo | Country: United States | Fonts: Clarendon, Gotham
"Probar is a high performance energy bar made from whole, raw foods. Each flavor is a different mix of fruits, nuts, berries, and seeds. Unlike most energy bars, Probar's ingredients are natural and recognizable. Moxie Sozo was hired to redesign Probar's entire product line. After the new launch, sales increased dramatically, market share improved, and the company picked up numerous new retail accounts."