January 14, 2010 | 4 Comments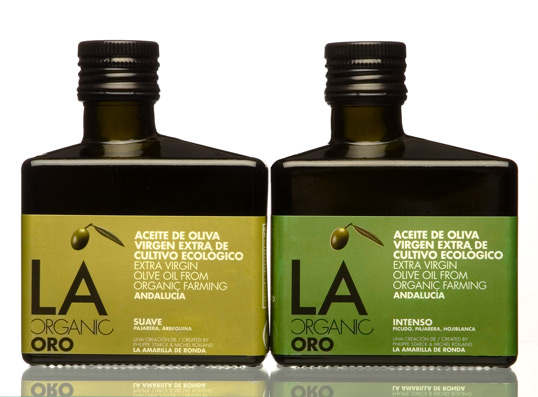 Designed by Philippe Starck | Country: France
World renowned designer Philippe Starck worked with LA Organic in developing and designing their line of organic olive oils. Blending a minimally designed label with a unique structure, Starck succeeded in creating a package design which stands out amongst the plethora of competitive olive oil brands.
January 13, 2010 | 24 Comments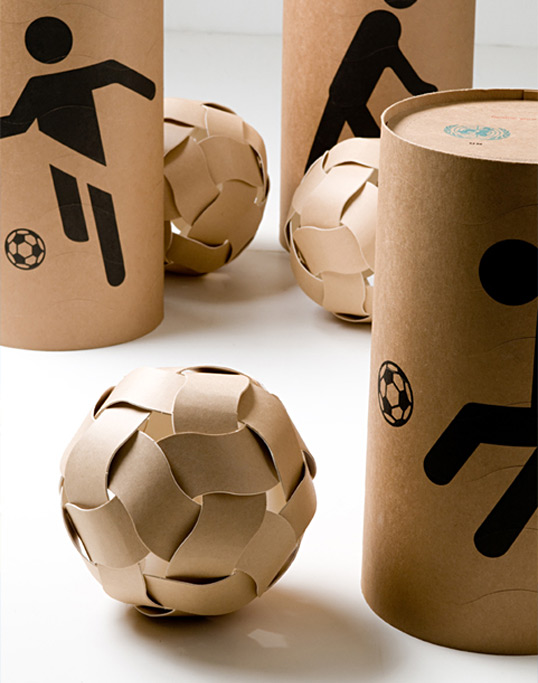 Designed by Unplug Design | Country: South Korea
"To the children in The Third World; Tanzania, Rwanda, Burundi, Somalia, Congo and etc, who can't enjoy football freely because of poverty, war and natural disaster, having a football means a lot and can be a dream and hope to escape from their poor life.
However, the children are so poor that they can not buy a football. So, they play football with the ball made of plastic bag or coconut palm leaves, therefore giving them their own footballs which can give them hope. This is our aim for this project.
January 13, 2010 | 1 Comment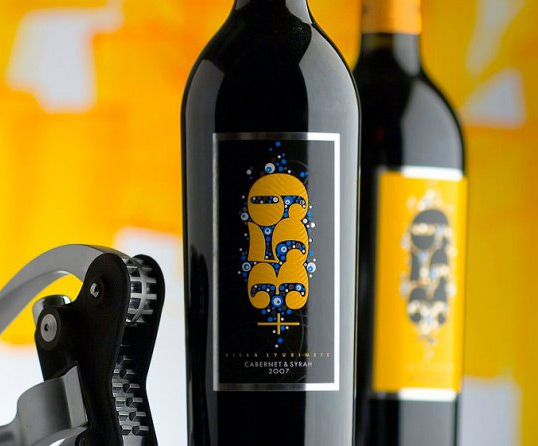 Designed by Jordan Jelev | Country: Bulgaria | Font: Bodoni Poster
"The +359 brand name comes from the international phone code of Bulgaria which is +359. This brand identifies 100% with Bulgarians and it is very popular in the country. The client wanted to change the look of the whole package into a vision that is more fresh, modern, colourful and absolutely distinguished.
January 12, 2010 | 1 Comment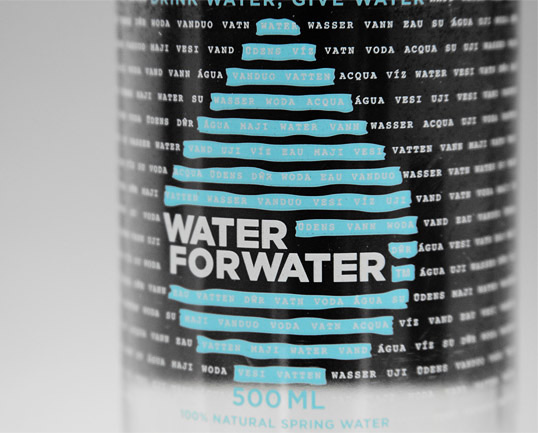 Designed by Mindscape Films | Country: Australia | Fonts: Gotham, Courier
"Recently finished design for a new line of bottled water called 'Water For Water' which is currently stocked across all Gloria Jean's Coffee houses in Australia, with plans to implement the water into the international GJC franchises in the near future as well as other retail outlets.
January 12, 2010 | 4 Comments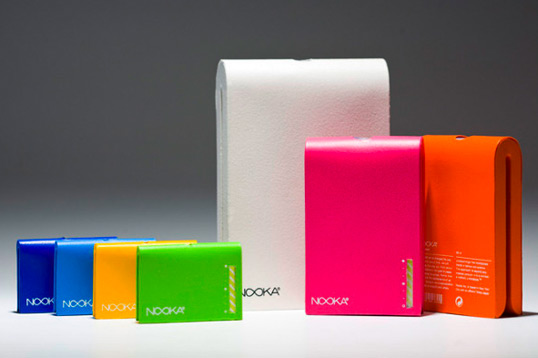 Designed by Jon Patterson | Country: United States
"The project involved a creation of a skincare line for an existing company, non-affiliated with skin products. I chose Nooka because of the idea of re-conceptualizing the current world we live in. The result is a reinvention of designing bottles that are functional for the urban cities most of the consumers live in. Bottles, although functional, need to be transportable/ and why shouldn't they be wearable? On top of that, they must have purpose. I wanted to break the traditional rules of what skincare products are, and began to design what they should be.
January 12, 2010 | No Comments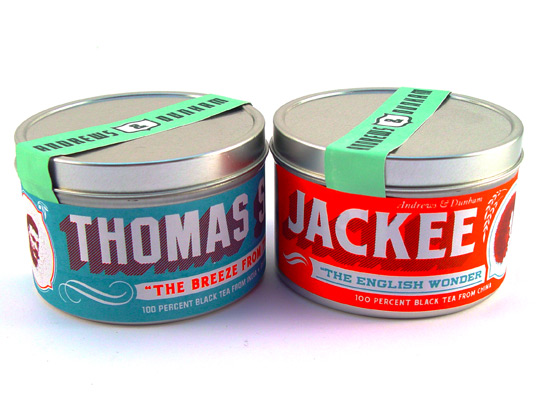 Designed by Aesthetic Apparatus | Country: United States
More beautiful work from Aesthetic Apparatus for Andrews & Dunham Damn Fine Teas.
January 11, 2010 | No Comments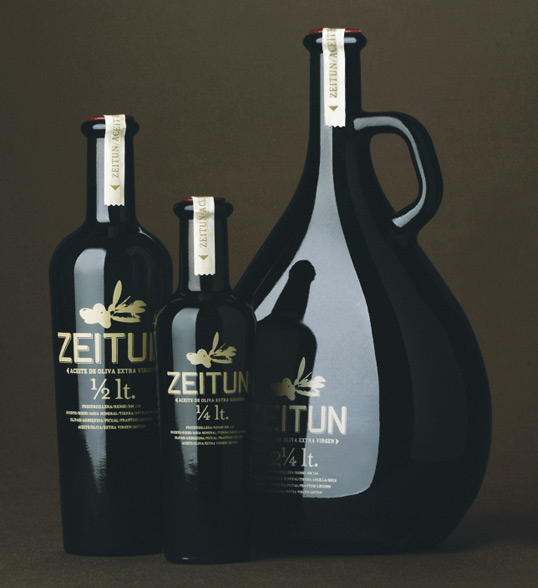 Designed by Grafikart | Country: Chile
"Zeitun is a new Olive oil produced in Chile. The name Zeitun derives from the Arabic word which means 'olive'. As the olives origins are in Asia Minor we found it an interesting and very different name from the other oils in the market. The shape of the bottle also reflects its ancient heritage. The graphics are very simple and emphasize the tradition, they are screen printed on the bottle. The product is handcrafted, the olive trees grow on the slopes of the pre-andean mountain range and are watered with mineral water from a spring on the estate, thus making an outstanding olive oil. With all this the product gets an overall appealing look and separates it from the rest on the shelf. It has a gourmet target so it will be sold specialized stores. This year is the first bottling of the product with total production of 15.000 litres."
January 11, 2010 | 2 Comments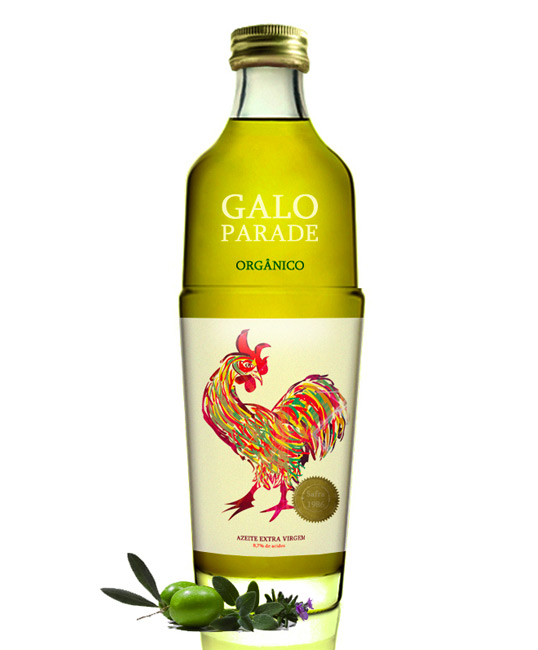 Designed by Thiago Calza | Country: Brazil
Illustration driven student work from Thiago Calza for Galo Parade organic olive oil.
January 9, 2010 | 2 Comments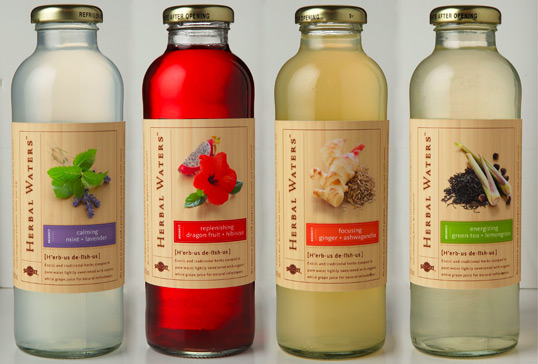 Designed by McLean Design | Country: United States
"Sunsweet Herbal Waters is a functional water-based beverage steeped with a combination of traditional and exotic herbs, lightly sweetened with organic juices for a unique tasting, intelligent drink. Moving away from mainstream
trends of over-processed, artificial foods and bright color schemes, Sunsweet Naturals is an intelligent and serene contradiction to the norm.The design is almost botanical in its presentation of exotic herbal ingredients, a delicate balance of efficacy, botany, and peaceful optimism. The tactility of using real materials — textured paper, sleek glass, and matte finish — helps to highlight the natural aspects of the products and reinforces what Sunsweet has come to call its "serene authenticity."
January 8, 2010 | 1 Comment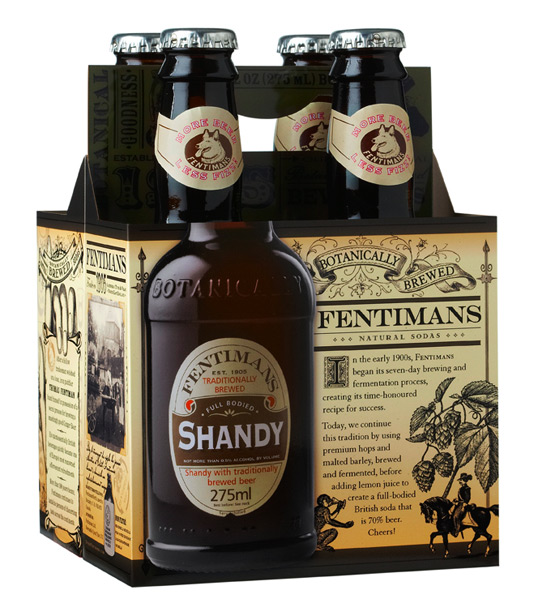 Designed by McLean Design | Country: United States | Fonts: Engravers, Copperplate
"Fentimans is a popular premium soda across the pond but a virtual unknown here in the states, so its history and time-proven qualities would need to be worn on its sleeve, so to speak, for its American debut. Early 20th century advertising art and classic playbill character paint a unique portrait of this quintessentially British beverage."