February 22, 2010 | No Comments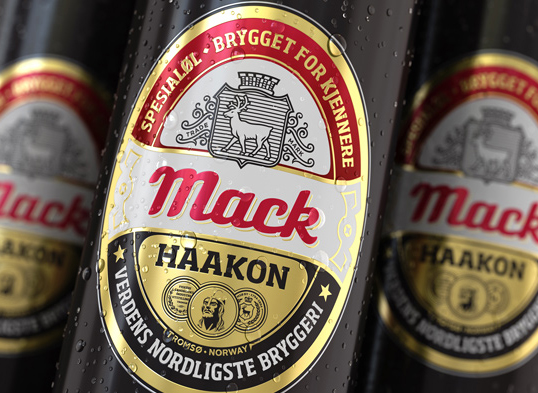 Designed by Tank Design | Country: Norway
Brief: The total product range of Mack Breweries is too fragmented and widespread. Create a main series including the products strongest related to the "mothership": Mack Pilsner.
Solution: We created a streamlined series of products, built on tradition and lifting up the main brand.
February 22, 2010 | No Comments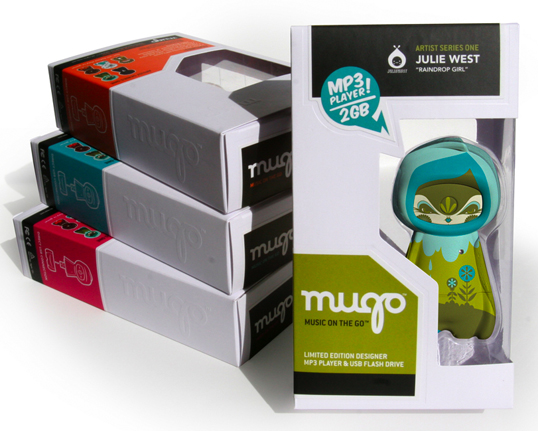 Designed by Mugo | Country: United States | Buy it
"The perfect mash up of the 3 things you love? Well yes, if designer Aaron Atchison of Feed the Beasts' new project Mugo, has anything to say about it. Mugo is a USB flash based MP3 player and storage drive wrapped around an urban vinyl skin by acclaimed artists such as: Julie West, Shin Tanaka, Tougui, Yup and Pulco Mayo.
The packaging emulates the product by using a blind embossed box that acts as a foundation for custom designed labels. The labels can change to mimic the character or the personal style of it's artist."
February 21, 2010 | 3 Comments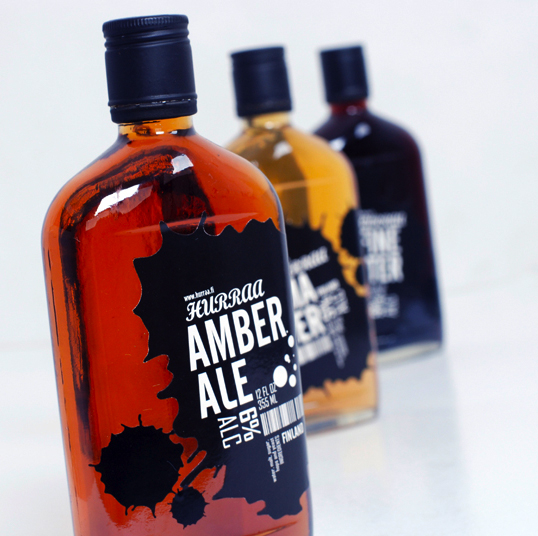 Designed by Januar Rianto | Country: Malaysia
"The brief is to design an alcoholic bottled label as well as choose the right bottle, so it suits the concept chosen."
February 21, 2010 | 3 Comments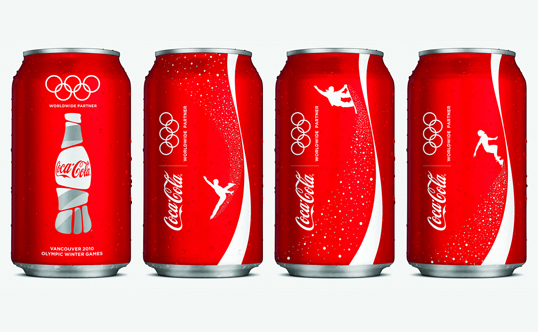 Designed by Turner Duckworth | Country: United States
Lovely Package's home town of Vancouver, BC is currently hosting the 2010 Winter Olympics, and following in tradition Coca-Cola has come out with limited edition cans to commemorate the games. We're unsure who is behind the design of these but it looks like it could be the work of Turner Duckworth. If you know who it is please let us know.
February 21, 2010 | 4 Comments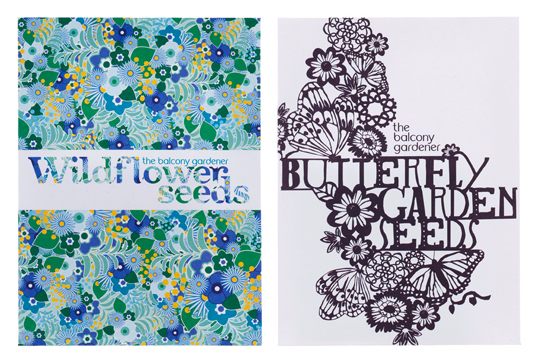 Designed by Chloe Dunne | Country: United Kingdom
The Balcony Gardener sells a unique range of packaged seeds for small gardens.
February 20, 2010 | 5 Comments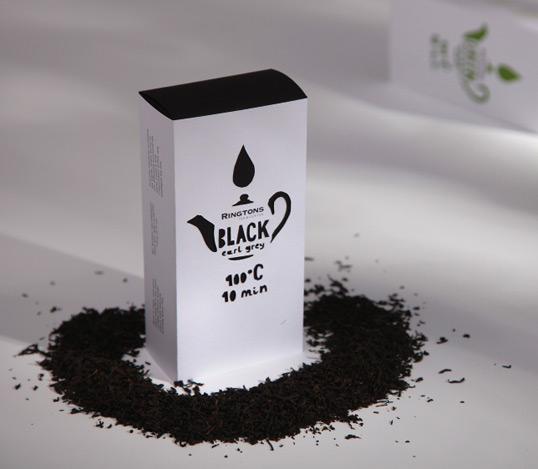 Designed by Dimitri Moruz | Country: Russia
"Brief is to design the packaging for a new line of organic loose teas (not a live project, tea company is Ringtons tea). Things to consider were: to have packaging eco friendly, to communicate the feel of it being exclusive, limited loose tea; try to appeal to young professionals. Solution is incorporating die-cut technique, which brings both: exclusiveness and it is saving on ink, while paper used for the outer layer is made of recycling materials."
February 19, 2010 | 3 Comments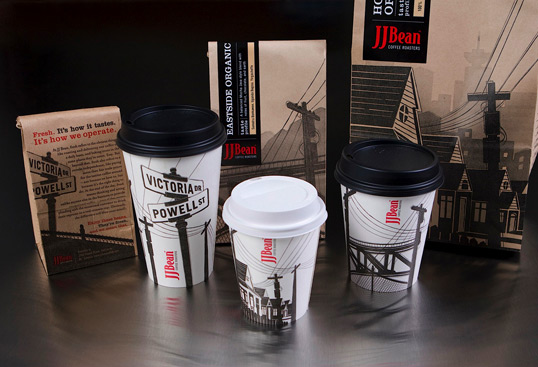 Designed by Thought Shop | Country: Canada
"Complete overhaul of the inventory of JJ Bean's printed materials and corporate story. Work included crafting a series of custom illustrations depicting their East Vancouver roots, as well as all point of communications between customers and JJ Bean."
February 19, 2010 | 9 Comments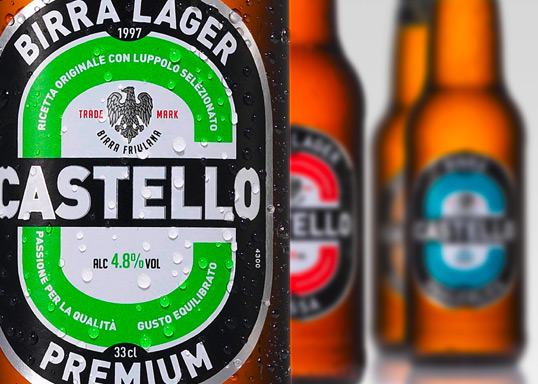 Designed by AUGE | Country: Italy
"Castello is a brand which doesn't have a big reputation and now is selling very well thanks to the new image. Bright plain colors and a new positioning. Since it's born in 1997, the claim is: "Castello. The beer without a history".  For this reason, every bottle literally speaks for itself (on the neck) saying things like: 'No history is better than a boring history', 'Our history is still to be written', Liquid youth'.
February 18, 2010 | 2 Comments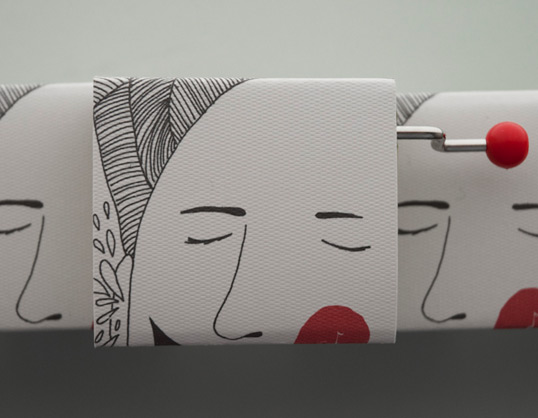 Designed by 2.2 Studio | Country: Portugal | Buy it
"This is a foradacaixa® hand crank music box. As you can see in the pictures, the mechanism has an original package made exclusively for it. Every tune is available at the product page but at least two of them can also be heard here and here.
The illustration and graphic design of the package was made by Maria Helena of the 2.2 design studio."
February 18, 2010 | 2 Comments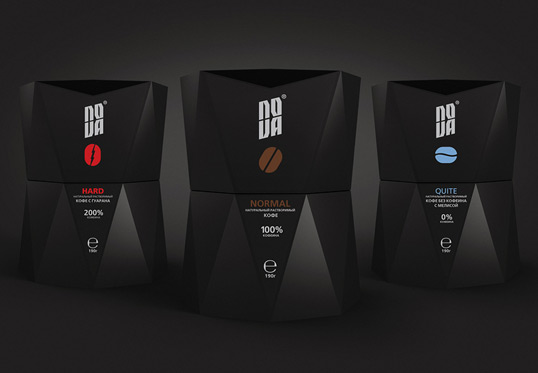 Designed by Mikhail Pitertsev | Country: Russia
Mikhail Pitertsev is a student at the British Higher School of Arts and Design in Moscow, Russia.