February 18, 2010 | 1 Comment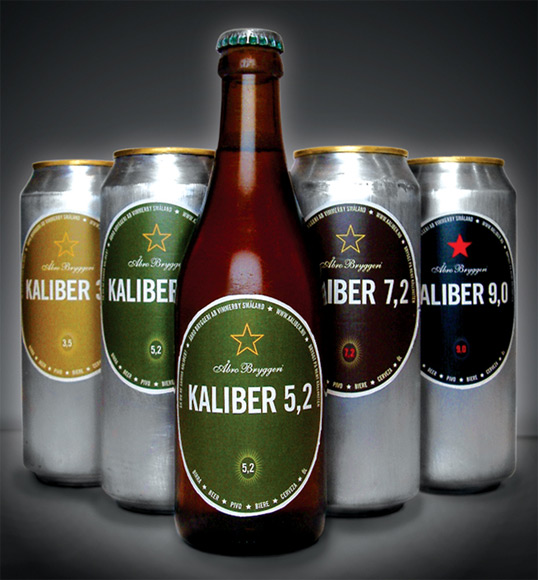 Designed by Morris Pinewood | Country: Sweden
"Product and label design for Kaliber Beer and Åbro Breweries Sweden."
February 18, 2010 | 6 Comments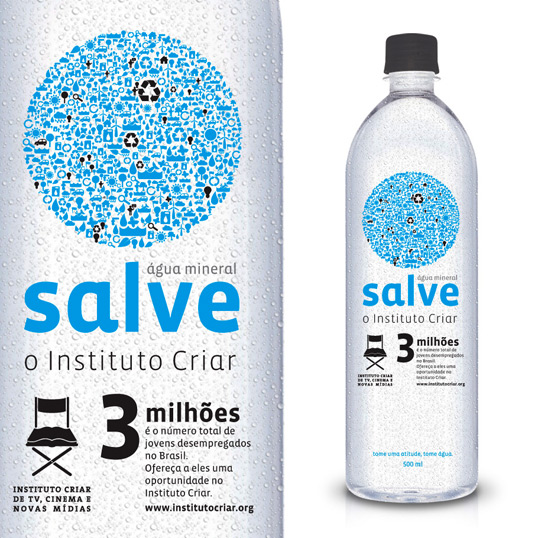 Designed by À La Carte Design | Country: Brazil | Fonts: Vista Sans
"I will not spend the money for myself. I will rather spend it in special business on a no-profit-no-loss policy." – Muhammad Yunus
The quote from Professor Dr. Muhammad Yunus, a Nobel Prize laureate and the developer of the term "social business", summarizes well the process which guided the concept behind Salve ("Save" in Portuguese), a product conceived and branded by À La Carte Design and developed in joint with Acqua Incorp.
February 17, 2010 | No Comments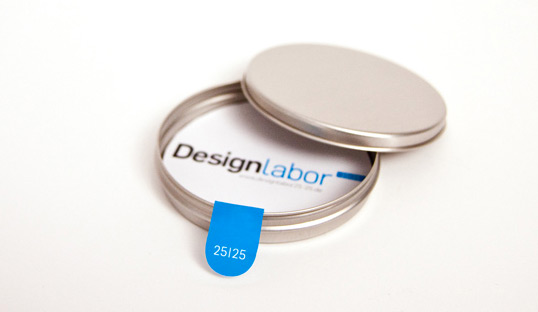 The project Designlabor 25|25 has been launched online: packaging design in order to build the stage for fictive and real products.
Hamburg, February 2010. From March 1st to 25th the project Designlabor 25|25 will create a pop-up store with extraordinary packaging design in the kulturreich Galerie Hamburg. In 25 days 25 designer will fill the empty white rooms of the gallery with outstanding, innovative packaging design. During this time the gallery will be used for exhibition space as well as for workroom.
Within the live experiment designs shall be developed that provide fun and provoke thinking, also they are all imaginary.
February 17, 2010 | 2 Comments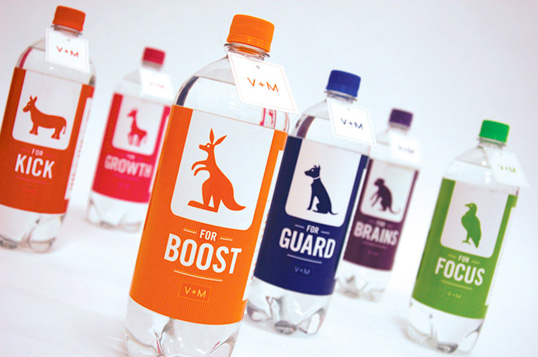 Designed by Braden Wise | Country: United States
"The recent surge of enhanced water products has attracted much of the health conscious population of today. My re-designed packaging system repositions Pure American's vitamin water under the new alias, V+M, a vitamin-enhanced mineral water that helps emphasize the health benefit of each of the flavors, conducive to overall well-being. A specific vitamin is highlighted on each bottle, as represented through the suitable animal icon."
February 17, 2010 | 2 Comments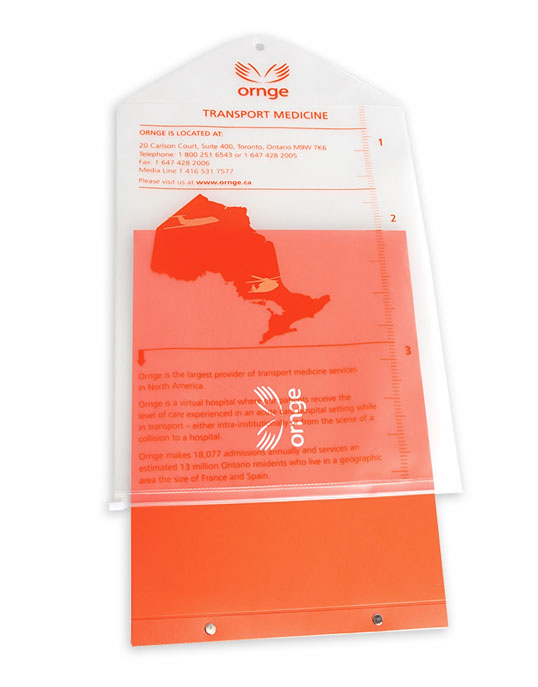 Designed by Top Drawer Creative | Country: Canada
"The task [was] to create the first Year in Review for this newly privatized company. They wanted something special, that would be noticed, read, looked at and kept. We wanted to package this in a unique and relevant way and pitched to the client that the actual book could be put in a custom made ³IV² bag. We had to take it all the way to a Chinese IV bag manufacturer where the bags was made. Only 500 of them were produced."
February 16, 2010 | 4 Comments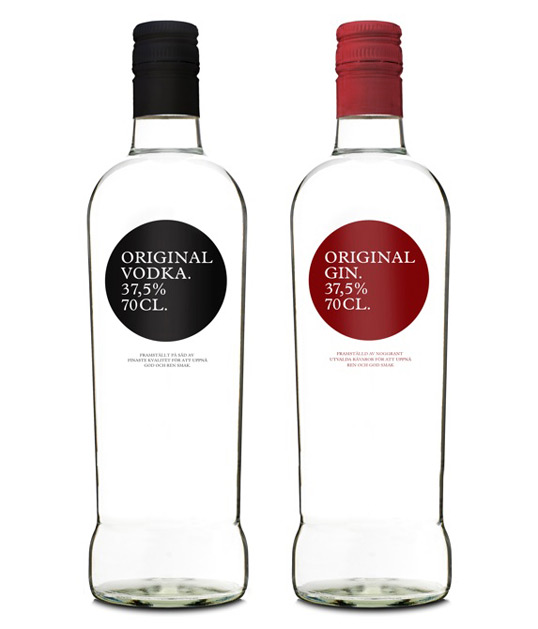 Designed by Morris Pinewood | Country: Sweden | Font: Plantin
"Label design for Original Vodka and Original Gin, Åbro Breweries Sweden."
February 16, 2010 | 2 Comments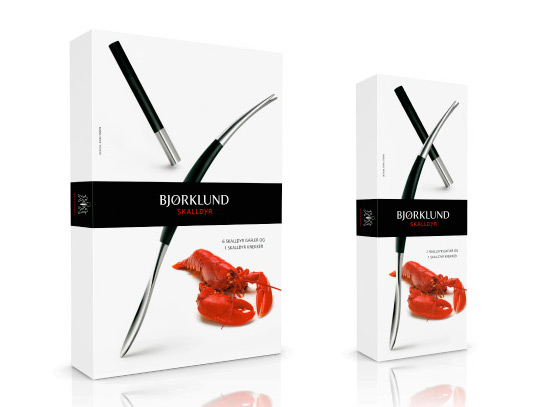 Designed by Strømme Throndsen Design | Country: Norway
"A classical symbol of Norwegian invention and design. From deficit to surplus."
February 15, 2010 | 2 Comments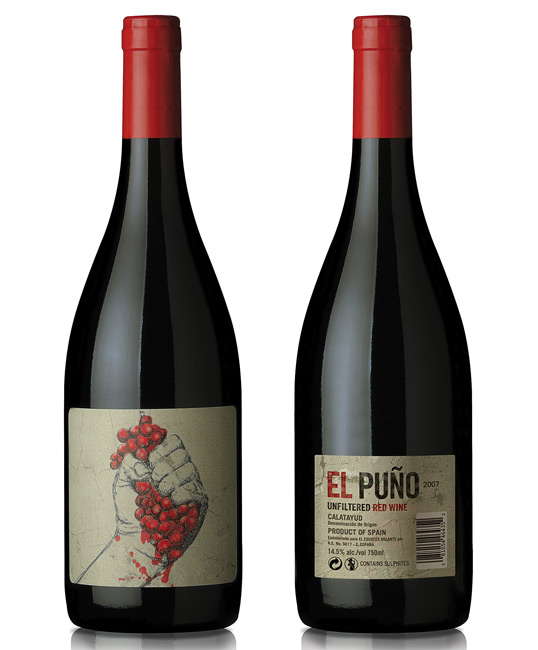 Designed by Boldrini & Ficcardi | Illustration: Eugenia Barocci | Country: Argentina
"A brand new wine from Spain named EL PUÑO. Inspirated in the 1930s street graphics of political protest. (The winery was founded in the middle 30's during Franco's dictature,   and their walls were hand painted with this kind of graphics)."
February 15, 2010 | No Comments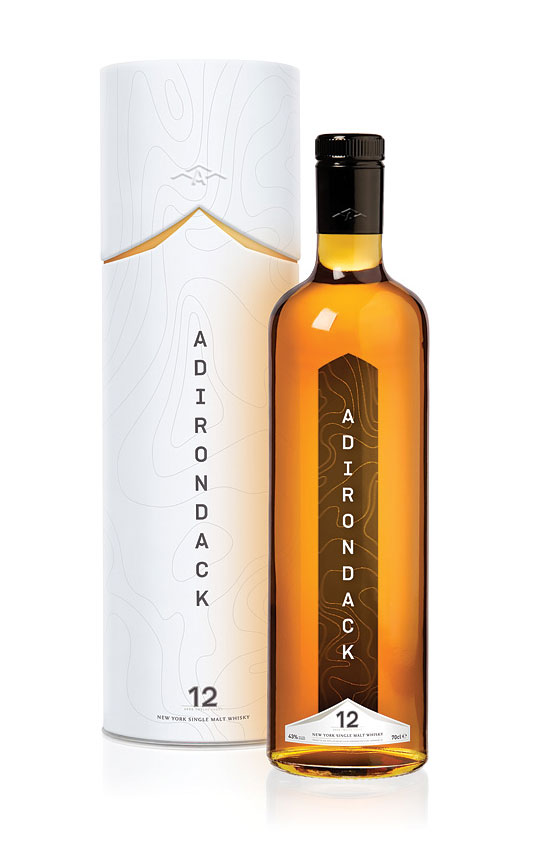 Designed by: Joe Farquharson | Country: United States
"Brand concept and packaging design for a fictional single malt whisky (spelled with no 'e', Scotch-style) and distillery based in upstate New York.
The bottle is tall and slim with broad shoulders; coupled with the contour lines used on the labels and the cylinder, it hints at the height and shape of the mountain range that it is surrounded by. Labels are set in muted brown and silver tones to highlight the strength of the whisky's color. The brand name 'Adirondack' is printed vertically on the bottle's front, transposed over the rear label graphic, adding depth and movement. All facets of the packaging honor the geography of the area it comes from while still presenting the simple, classy image popular with younger consumers."
February 15, 2010 | No Comments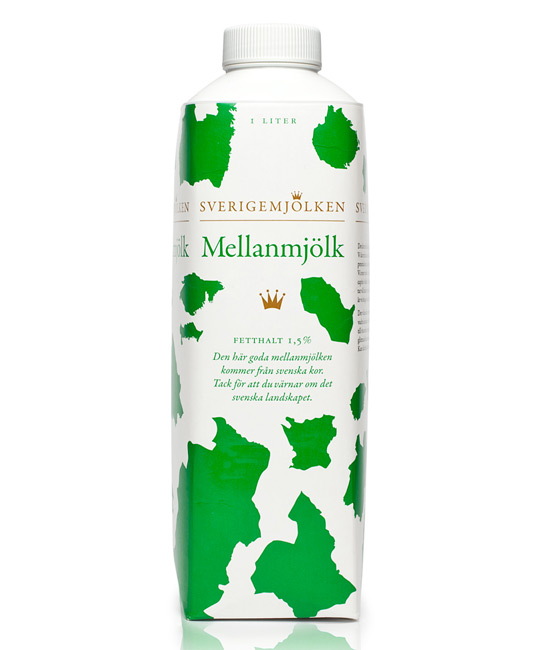 Designed by Amore | Country: Sweden
"This design cleverly combines all 25 of the Swedish counties into a cow pattern! Sverigemjölken (The Swedish Milk) is a classy and charming tribute to Sweden."