February 5, 2010 | Comments Off on 1901 Red Ale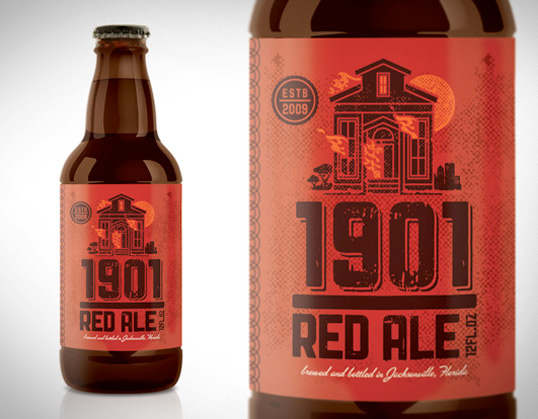 Designed by Kendrick Kidd | Country: United States
Bold City Brewery's Red Ale has been a favorite among BCB patrons since
the brewery opened in late 2008. My good friend & super talented copywriter, Jacquie Wojcik came up with the name 1901 Red Ale to commemorate Jacksonville's perseverance through thee 1901 fires, and nod at the brew's roasted flavor. The 1901 Red Ale label & tap designs complete the newest series of 3 for the young brewery. Be on the look out for more to come 2010…hope you enjoy.
zp8497586rq
February 5, 2010 | Comments Off on Objectified Limited Edition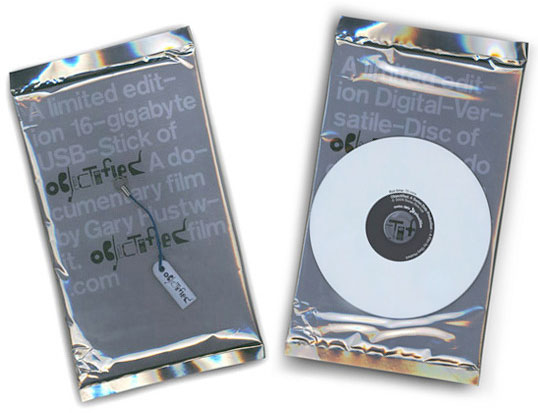 Designed by <a href="http://www.wearebuild.com/" target="
_blank">Build | Country: United Kingdom
A lovely limited edition packaging solution for Gary Hustwit's movie Objectified.
via Objectified
zp8497586rq
February 4, 2010 | 1 Comment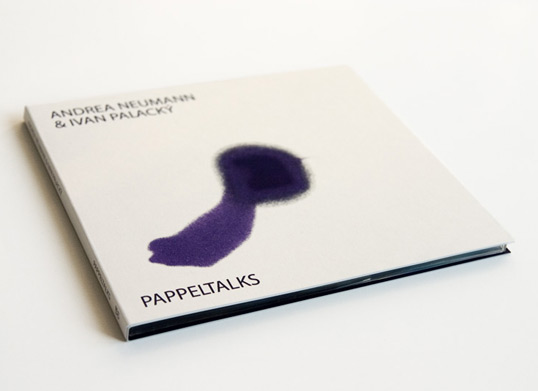 Designed by Hubero Kororo | Country: Czech Republic
This is absolutely amazing. Be sure to read the full description and watch the video below.
"Uceroz is a new music brand by Ivan Palacký, a musician playing an amplified knitting machine called Dopleta 160 (180). The title "Uceroz" is an abbreviation created from two Czech words : "učesán a rozcuchán". It consists of two editions, where "učesán" represents a smoother kind of musical expressiveness however "rozcuchán" tends to be more experimental.
February 4, 2010 | 9 Comments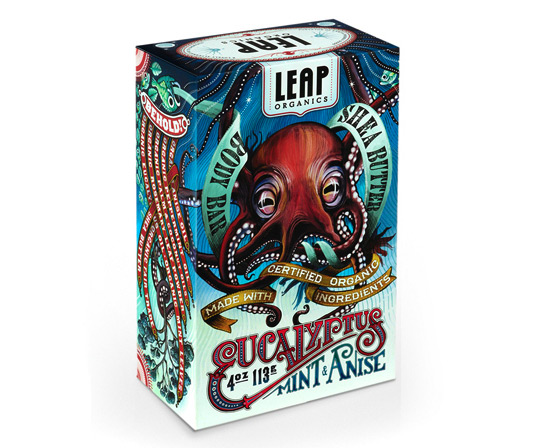 Designed by Moxie Sozo | Illustration: Charles Bloom | Country: United States
Absolutely gorgeous packaging for LEAP Organics soap products. Designed by Boulder Colorado based Moxie Sozo and illustrated by Charles Bloom, these packages are sure to stand out amongst all of the competitors.
February 4, 2010 | 4 Comments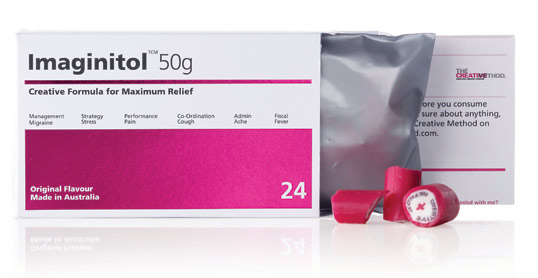 Designed by The Creative Method | Country: Australia
"To create an interesting and engaging invitation to The Creative Method Xmas party. It needed to illustrate what we do but also create a high level of interest and anticipation for the party. It needed to be humorous and memorable. It was also required to work as a new business piece outside of the Christmas invitation. We based the idea on an imaginary pharmaceutical tablet that would solve their creative issues. Initially they were emailed a doctors prescription, followed by the package in a discrete paper bag. The invitation and the tablets were loca
ted inside. The party included staff dressed as doctors & medicinal shots administered by transvestites. The box and invitation are used as a new business teaser."
February 4, 2010 | 7 Comments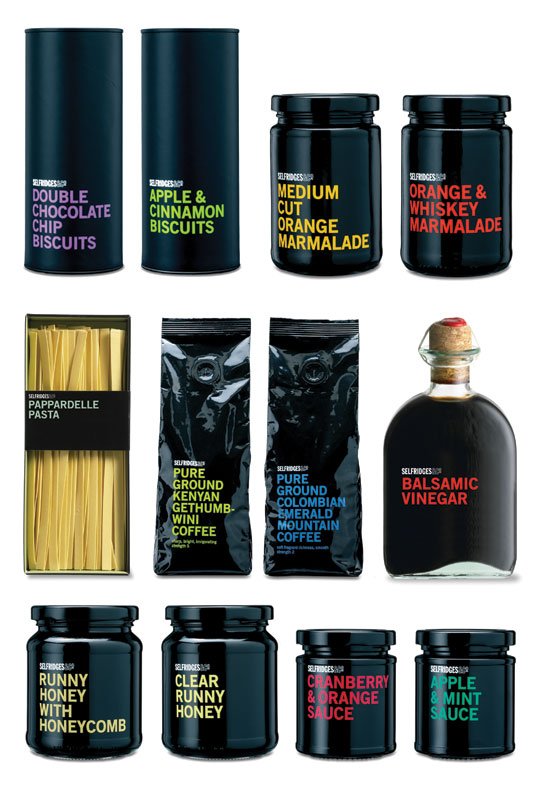 Designed by Dave Richmond | Country: United Kingdom | Font: Trade Gothic
"A re-branded food range that echo the store's forward thinking and contemporary attitude towards retail. Although there were over 100 own brand products within the store it was somewhat unrecognisable and lacked shelf presence. Our approach was to create a range that was unique; that did not follow any traditional sector cues. Colour coding everything black would make an incredible statement with only the type to reflect what was inside for example strawberry jam would have pink type. The typeface use
d was trade gothic range left and all the same point size across the range where possible. This ensured clarity and uniformity."
February 3, 2010 | 2 Comments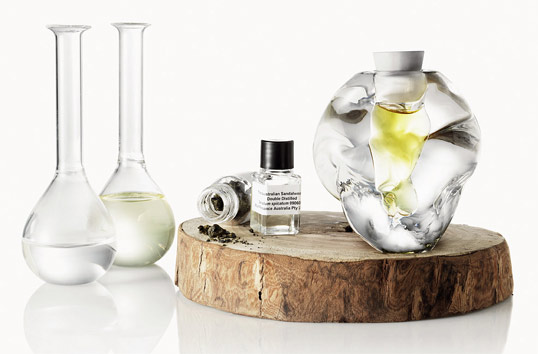 Designed by Lance Mcgregor & Alan Iwamura | Country: United States | Buy It
Each bottle for Humanity Fragrance is hand made in Brooklyn by Alan Iwamura and is made entirely of glass, including a white glass cork. The fragrance is a fundr
aiser to raise money for a piece of public art, the Humanity Perfume Fountain, to be placed in Brooklyn's McGolrick park this summer, with 100% of the proceeds from the sale of the perfume going towards its construction.
February 3, 2010 | 4 Comments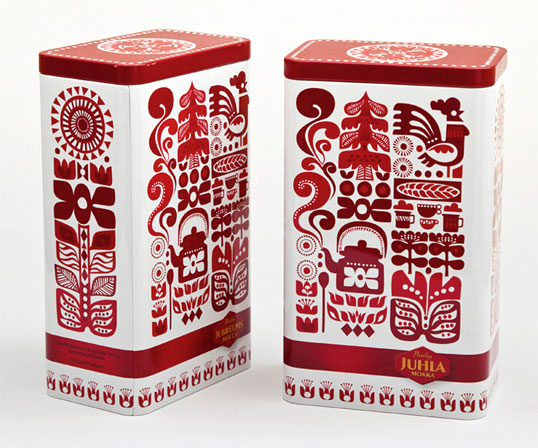 <p id="
swaptext">Designed by Sanna Annukka | Country: United Kingdom
Special edition tin for Finnish coffee brand Paulig.
zp8497586rq
February 3, 2010 | 3 Comments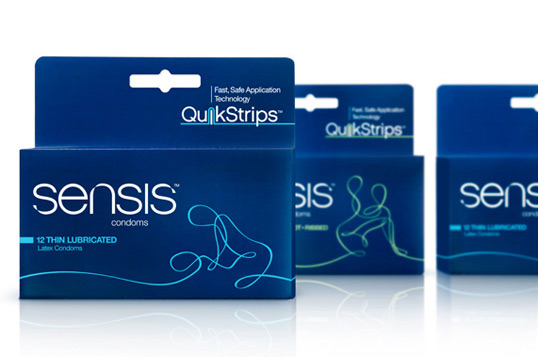 Designed by Spring Design Partners | Country: United States
Define: Uncover white space opportunities and ensure appeal across multiple demographic segments for the launch of a new condom brand featuring break through application technology.
Develop: Shared consumer insights uncovered in our proprietary Design Insight Research™ process allowed us to creatively connect the functionality of the QuickStrips™ technology with the passionate Sensis™ brand.
Deliver: Our design solution utilizes continuous line movement to deliver an emotionally engaging brand design with iconic brand attributes.
February 2, 2010 | 7 Comments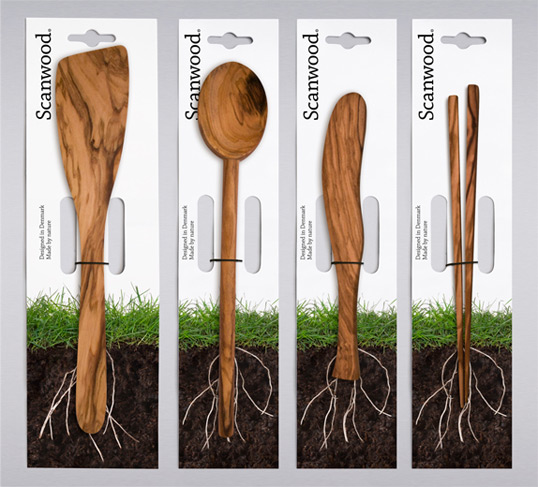 Designed by Goodmorning Technology | Country: Denmark
"Scanwood is Denmark's largest manufacturer of wooden kitchen appliances, selling their products in Denmark as well as the rest of Europe and the Middle East.
Scanwood's CEO wanted to change the packaging to communicate the fact that their products are made through an environmentally friendly process and are of course also made from all natural materials.