April 19, 2010 | 2 Comments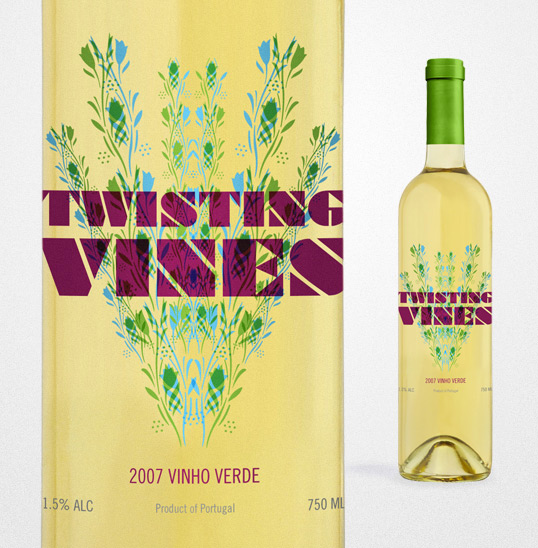 Designed by Rhinocerosred Design | Country: United States
"Twisting Vines is a Vinho Verde from Portugal. We were asked to reference the original label in the design and name as well as design for the effervescent, spring-like and youthful nature of the Vinho Verde varietal."
April 18, 2010 | 1 Comment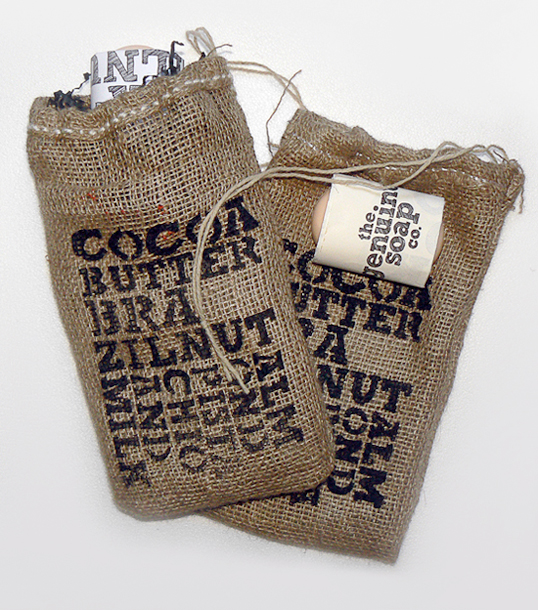 Designed by Steven Williams | Country: United Kingdom
"University project. Soap branding project. 'The Genuine Soap Company'. Ethical, fair trade natural soap. Packaging design consists of hessian sacks that contain soaps wrapped in recycled paper. The sacks were all hand sewn and hand screen printed by myself."
April 17, 2010 | 7 Comments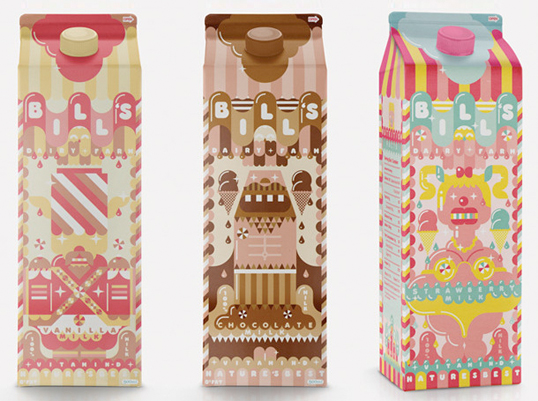 Designed by ILoveDust | Country: United Kingdom
"Some prototype packaging for Bill's Milkshakes. We took the the Chocolate, Strawberry and Vanilla and gave them a huge overhaul."
April 16, 2010 | 2 Comments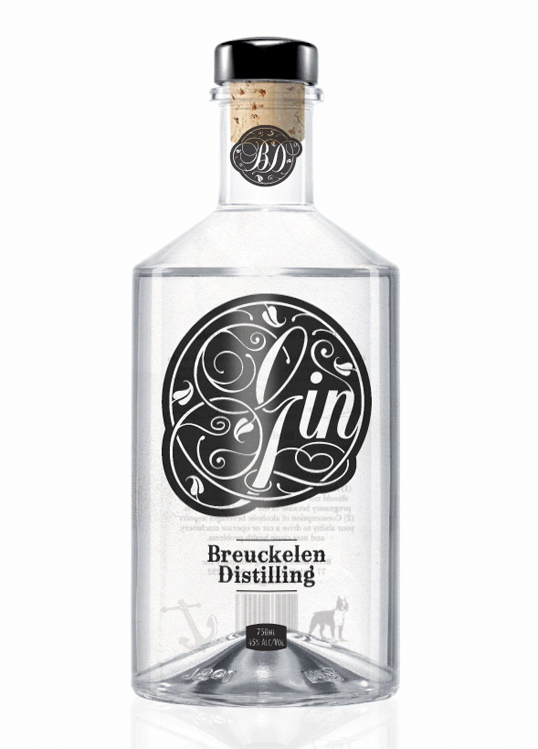 Designed by ILoveDust | Country: United Kingdom
"Breuckelen Distilling is an artisan distillery located in Brooklyn, New York. They handcraft delicious gin from organic New York grains entirely within their Brooklyn location. Breuckelen is a tiny fraction of the size of typical distilleries but their production methods create products of the highest quality."
April 16, 2010 | No Comments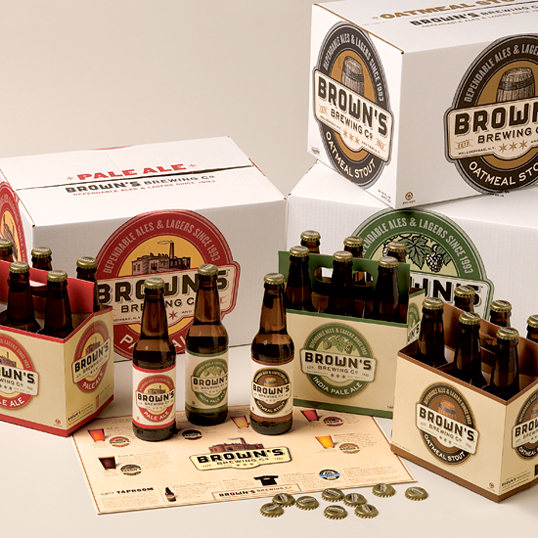 Designed by id29 | Country: United States
"Garry Brown, a pioneer of craft brewing in the northeast and a wonderful man to boot, asked us to provide him with the brand assets that would allow him to successfully distribute his award-winning ales and lagers in eastern New York and western New England."
April 16, 2010 | 7 Comments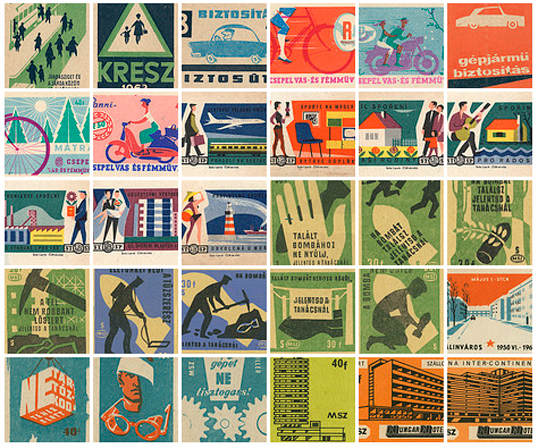 Designed across Europe, mid-1900s | Source: Matchbox Labels on Flickr
Vintage packaging is a wonderful source of inspiration. Due to the cost of photography and production limitations, illustration reigns supreme, producing some beautiful graphic solutions to the many different messages and advertisements printed on matchboxes during this era. Check out a few designs that caught our eye below.
April 16, 2010 | 5 Comments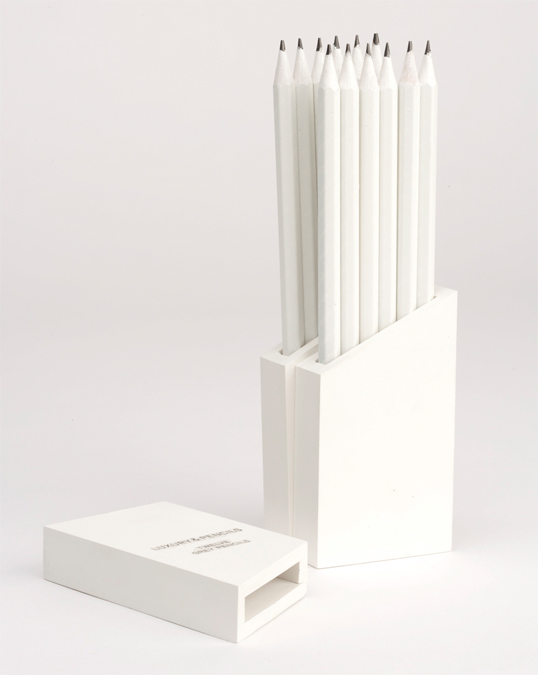 Designed by Swann Marchon | Country: Austria
A packaging concept for HB pencils which doubles as a container and is intended to be displayed on ones' desk. Considering art and design supplies are largely geared towards creative people it is constantly surprising how dreadful their packaging solutions can be. We'd love to see more of this sort of simple, functional design hitting art store shelves in the future. To solve the problem of mandatory labeling, removable cardboard sleeves could be employed.
April 15, 2010 | 10 Comments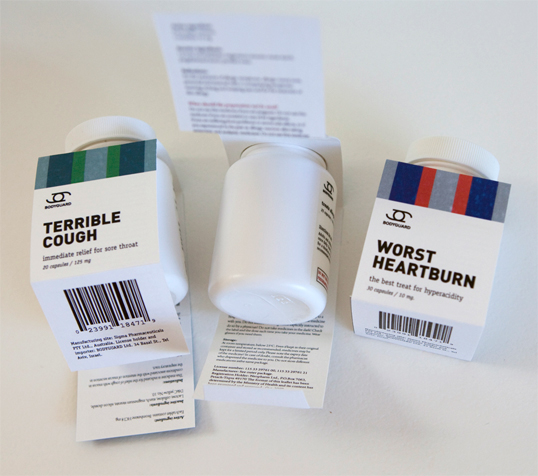 Designed by Adar Peled | Country: Israel
"The assignment was to design packages to a product of our choice and  to use as an inspiration the nature of our family. I invented a company called "Bodyguard" and designed the logo, and decided to pack medicines. Here in Israel pharmaceutical drugs come separated from the user leaflet so I wanted my packages to be more user friendly and therefore the leaflet is on the other side of the package and always attached to it. Army honor medals were my reference for the colors and lines because my family has a long coming history in the Israeli army as commanders and pilots."
April 15, 2010 | 3 Comments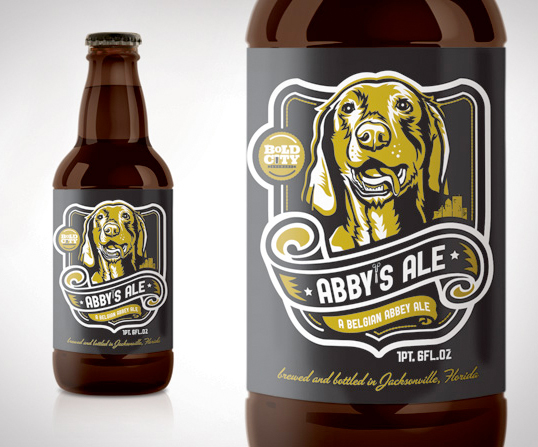 Designed by Kendrick Kidd | Country: United States
"Bold City features a patron's beloved dog Abby, for their Belgian Abbey Ale. The names alone make the brew & happy go-lucky weimaraner a fitting match up, but like many of the tasty beverages that come from the brewery, there's more story to tell. So next time you're in the neighborhood, be sure to swing by Bold City & throw back a pint of Abby's finest & don't forget to ask the brew master, 'what's up with the scissors?'"
April 15, 2010 | 6 Comments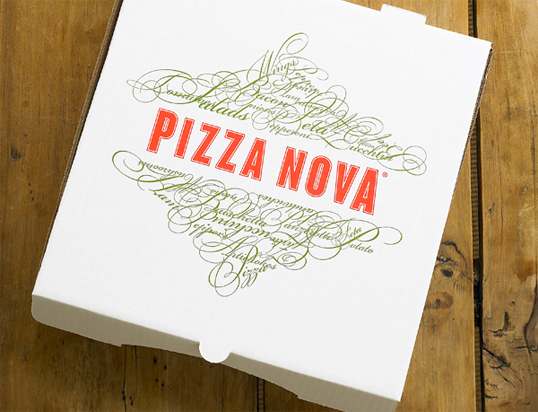 Designed by Concrete | Country: Canada
"Established in 1963, Pizza Nova is a family-owned corporation of over 100 outlets. While the growing chain operates in the highly competitive fast-food sector, they have never compromised the authenticity and quality of their product. As the next generation takes over the stewardship of the company, Pizza Nova felt that their existing brand identity no longer effectively represented the quality of their product.
Concrete undertook a complete overhaul of the visual identity that involves all aspects of the brand: packaging, uniforms, signage and website."