May 26, 2010 | 4 Comments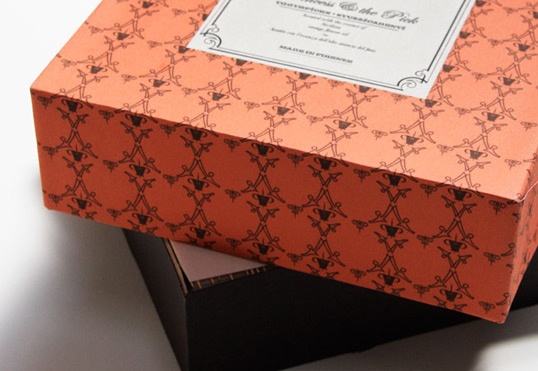 Designed by Amrita Marino | Country: United States
"This project's purpose was to take a product from a 99 cent store and repackage it as a luxury brand. I chose a toothpick for the project. My research indicated that the toothpick used to be a luxury item in Europe during the renaissance and simply created a brand based on that idea. I selected the name Princess and the Pick as a tangential reference to the Princess and the Pea, the fairy tale by Hans Christian Andersen. The basic story is that of an Italian princess and her marriage dowry that consisted of scented toothpicks. This heritage is still continued in the brand today."
May 26, 2010 | 3 Comments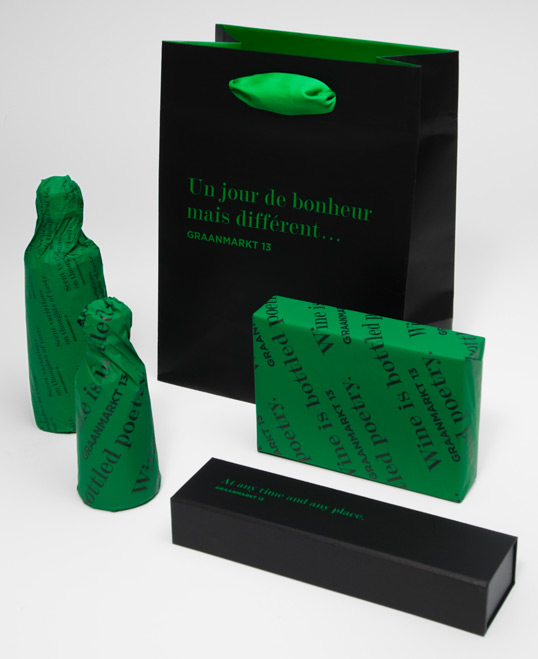 Designed by Base | Country: Belgium
"You might not know if from the outside, but inside the doors of the stately residence at Graanmarkt 13 in Antwerp is a home where everything is for sale. Spread across three floors, the homey boutique brings together a curated world of fashion, furniture, jewelry, and design objects, from producers ranging from established houses to cutting-edge designers. On the first floor there's a flexible space for exhibitions and presentations. A restaurant serves up the culinary creations of renowned chef Seppe Nobels, while an outdoor terrace cafe gives visitors a place to relax with a glass of Champagne. Co-founders Ilse Cornelissens and Tim Van Geloven live on the top floor with their son and their dog George. Says Ilse, "Our home, in a way, is open to everyone."
May 26, 2010 | 1 Comment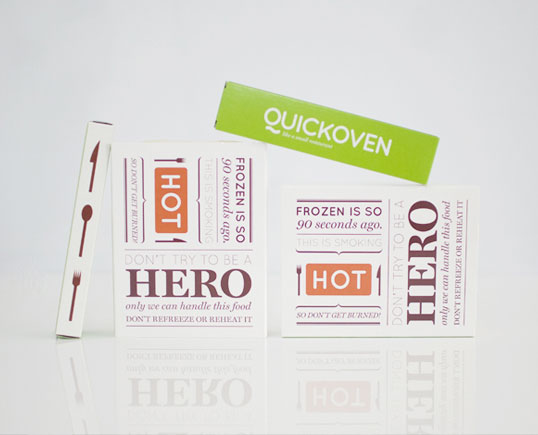 Designed by Milk | Country: Sweden
"Quickoven is a vending machine company that serves hot food in less than 90 seconds, around the clock. Since there is no human encounter involved, we decided to personalize the experience of ordering and receiving your meal. We did so by giving the machine and packaging a voice of it's own, adding a bit of charm and humour to the process."
May 25, 2010 | 3 Comments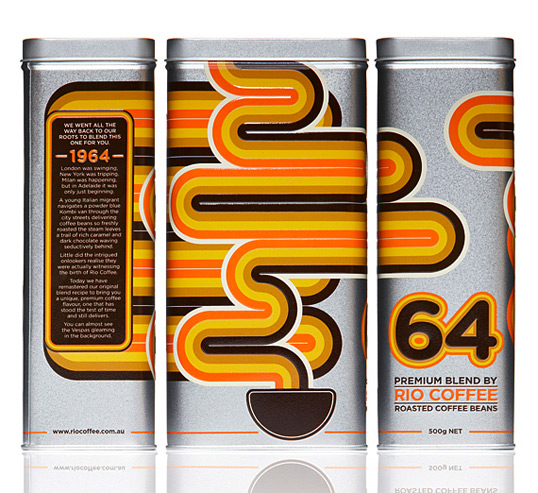 Designed by Voice | Country: Australia
"Rio Coffee has been hand roasting Australia's favourite Coffees since 1964, with 14 varieties already in their portfolio. The aim was to create a premium coffee product that reinforced Rio Coffee's longevity in the coffee industry and evoking a sense of nostalgia by looking back at the birth of the brand.
The aim was to create a premium, contemporary solution whilst maintaining a style reminiscent of the 60s. The design is influenced the by colours and patterns of the 60s. It uses simple geometric shapes and colours to represent the rising aroma and steam from a cup of coffee. Tin was chosen to package the coffee as to reinforce its connection to the past as well as underpin its premium status."
May 25, 2010 | 4 Comments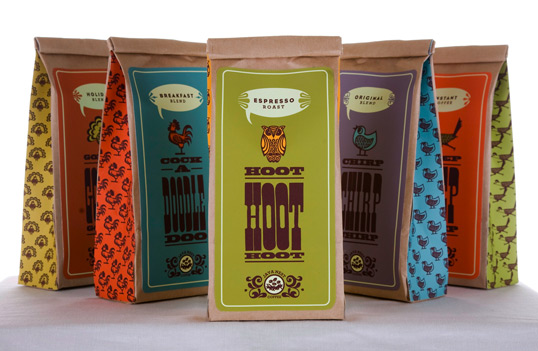 Designed by Cari Caldwell | Country: United States
"The concept for my packaging is a retro feeling coffee. It is a series of coffee that uses the onomatopoeias for the various blends of coffee, such as Cock-a-doodle-doo for breakfast blend. The brand name I made up was Java Nest Coffee because of the bird theme. This was an open project for my student portfolio, and was awarded 'Best Packaging' in Texas Tech's senior portfolio show for Communication Design."
May 25, 2010 | 3 Comments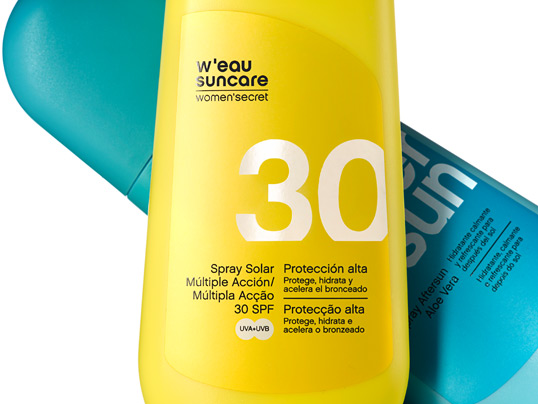 Designed by Base | Country: Spain | Fonts used: Chalet
"Just in time for summer, women'secret has launched a line of suncare products. An extension of the label's w'eau, the line features three products: sun lotion, after-sun cream, and facial suncream. We've designed the packaging for the set, using clear, minimal graphics and color so that nothing gets in the way of your rays."
May 24, 2010 | 3 Comments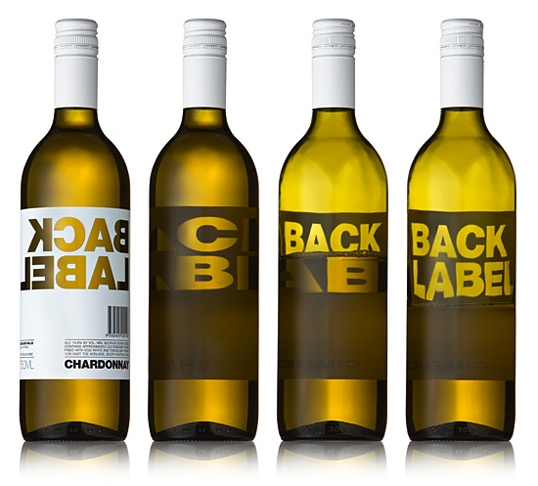 Designed by Voice | Country: Australia
"Wineries will sell cleanskins to dump excess or unwanted wine stocks and do so to avoid the negative consequences of discounting their existing brands. With a price point of $5.99 AUD, Back Label wine competes in the cleanskin wine market. Due to the price point we were required to work with a extremely limited design and production budget.
The solution works on 2 levels, both of which utilise the brand name. As a front label, Back Label appears backwards, however when the bottle is rotated and the label becomes a back label, the brand name appears correctly. As the wine is consumed Back Label becomes clearer as the magnification decreases."
May 24, 2010 | 2 Comments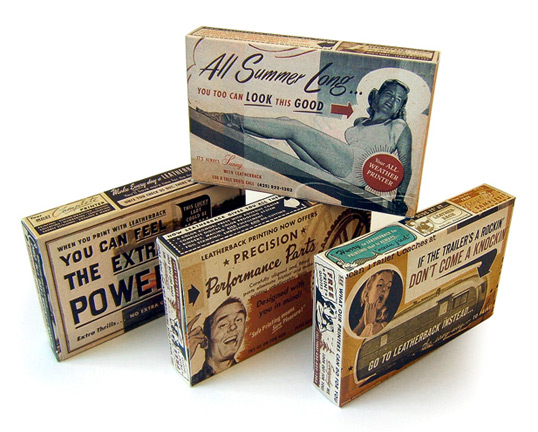 Designed by Niedermeier Design | Country: United States
"With summertime approaching, Leatherback wanted to create a self-promotional piece advertising the purchase of a new printing press and the expansion of their production capabilities. Having a sweet tooth of their own, the owners liked the idea of sending out nostalgic candy in small gift boxes. On a slow Tuesday afternoon, who doesn't like a little something sweet to help get them through the rest of the day?"
May 24, 2010 | 2 Comments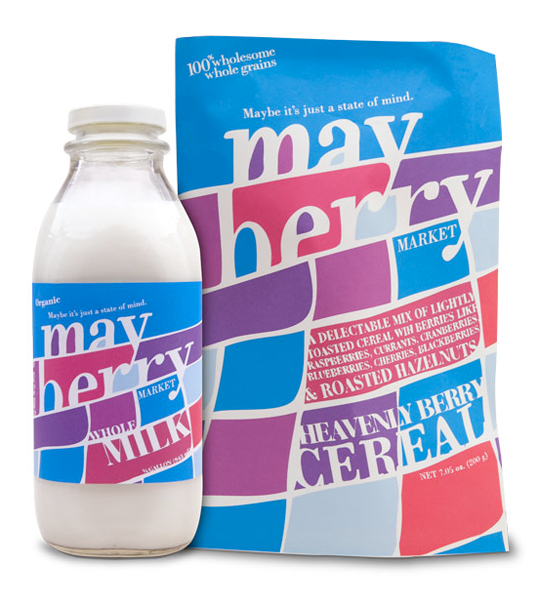 Designed by Vitor Saleh | Country: United States
Thanks to Vitor for sending in some of his student work. Vitor will soon be graduating from New York's Fashion Institute of Technology.
"Mayberry Market takes the consumer on a serene walk to a place where food is healthful and delicious."
May 23, 2010 | 11 Comments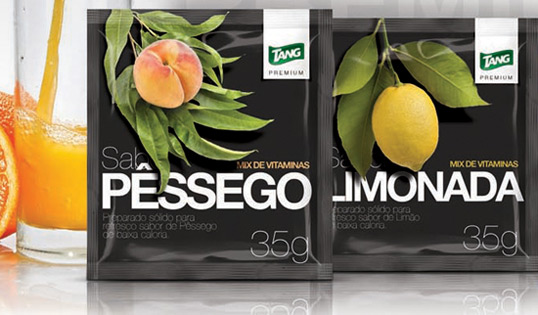 Designed by Diego Aguilar | Country: Brazil
A collection of work from Brazilian packaging design student Diego Aguilar.