May 22, 2010 | 3 Comments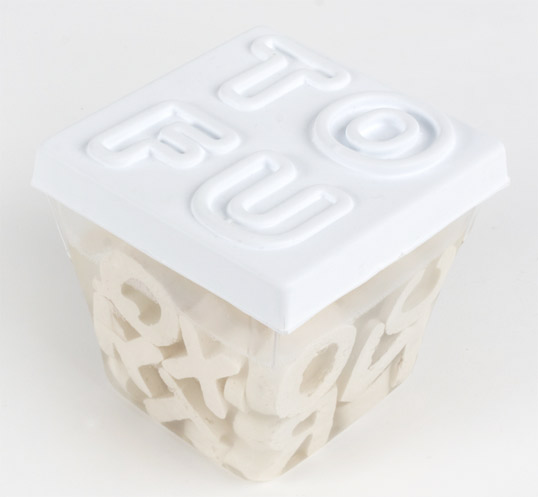 Designed by Jean-Maxime Landry | Country: Canada
A packaging solution playing off the alphabet, creating a product akin to alphabet soup, only in tofu form.
via UQAM
May 22, 2010 | 7 Comments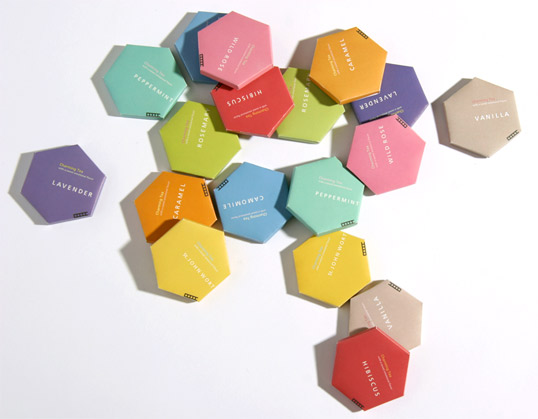 Designed by Daisy Dayoung Lee | Country: Korea
"The concept of this herbal tea packaging design is to attract young and beauty-oriented target audience's attention. It has 9 different colors based on different natural flavors, and is designed for purchasing individually or/ and all together. The logo has been inspired by Korean pronunciation of The' de The' in French, which means Tea of Tea in English."
May 21, 2010 | 3 Comments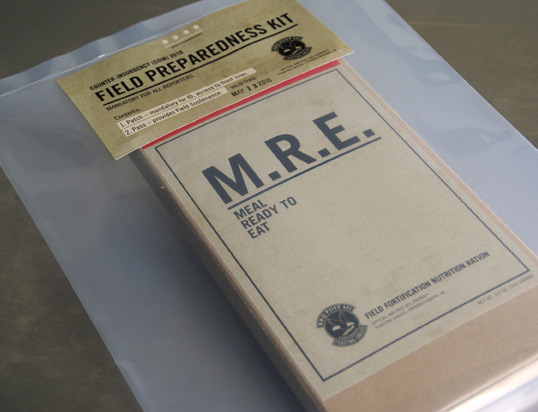 Designed by The Republik | Country: United States
"To invite attendance at the May 13 pre-opening press party for quick-service restaurant BBQ Post 401, Fredericksburg, Va., advertising agency The Republik, Durham mailed out dozens of plastic-sealed "Field Preparedness Kits," each containing what appeared to be a military MRE (Meal Ready to Eat).
May 21, 2010 | 28 Comments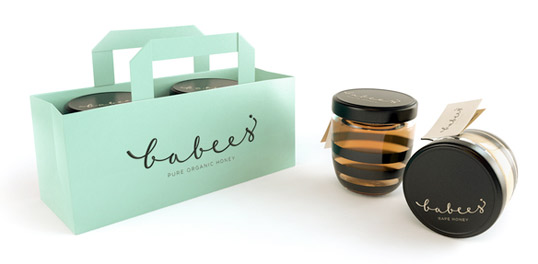 Designed by Ah&Oh Studio | Country: Poland
"A simple and litlle idea of packing for honey. We tried to treat jar as a playground for a character design. Dark cap and stripes made the idea quite clear. Through this project we tried to encourage kids to reach for honey instead of refined sugar. Especially for them we create logo which smiles bee's face. It's hand calligraphed, custom made, and it softens the overall simple, geometric look of the packaging."
May 21, 2010 | 3 Comments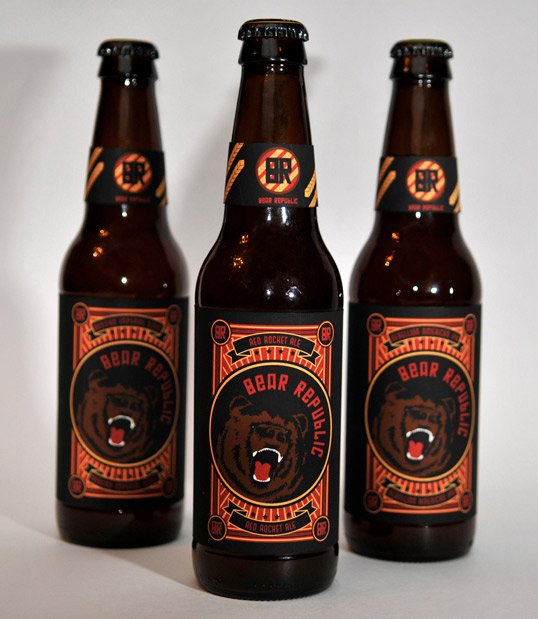 Designed by Katie Riffle | Country: United States
"Bear Republic has developed award winning, hand-crafted lagers and ales. Located in historic Healdsburg, California, where hop kilns from another era are still visible, their products are brewed and aged using the traditional "art" of the masters. Bear Republic's family business is unique, from the mother who greets you at the door, to the son who brews the ales, the father who pulls tap and the daughter-in-law who keeps the books.
The solution was to use the name as inspiration to create a Constructivist styled logo and packaging. The beer carton is modeled after Rodchenko's famous soviet poster. The label and carton inform each other and easily pop in a sea of tame labels: the bear, dictating you to drink and enjoy!"
May 20, 2010 | 4 Comments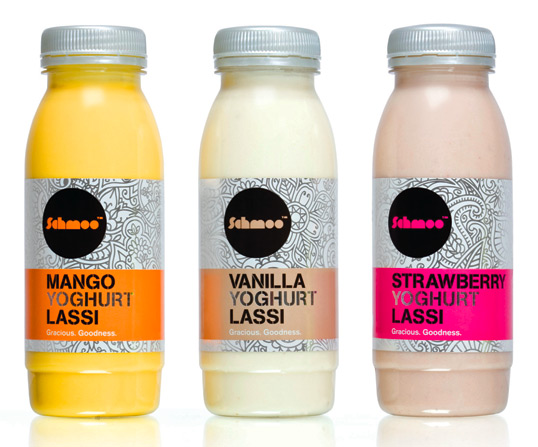 Designed by Believe in™ | Country: United Kingdom
"Schmoo, a Leeds based company, plan to bring the authentic Indian lassi to the UK mainstream. The brand positions itself uniquely between smoothie and dairy (which has also formed the basis for the new name) and uses 100% pure ingredients with no preservatives – created using genuine Indian recipes.
The identity draws influence from traditional Indian henna (mehndi) illustration but is executed in a contemporary aesthetic with a touch of modern opulence. East meets West if you will. The brand offers a clear point of differentiation from other drinks commonly sharing shelf space. An exciting, healthy product with a sense of confident sophistication – this formed the basis for our brand direction for Schmoo. The final result is both unique and eye-catching. It communicates beautifully and stands apart from anything else on the market."
May 20, 2010 | 3 Comments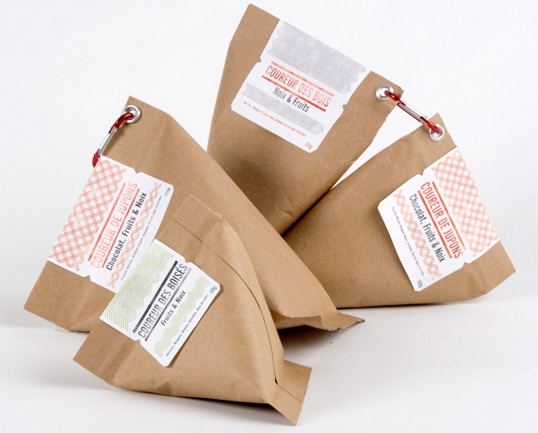 Designed by Mariève Dorman | Country: Canada
"Here is a nice packaging for fruits and nuts in three formats for the wood walker, the small wood walker and even the women runner. The recycled paper packaging has no printing and is equipped with a detachable single label and a hanger for hooking usefully to small, medium and large walkers of the world."
via UQAM
May 20, 2010 | 1 Comment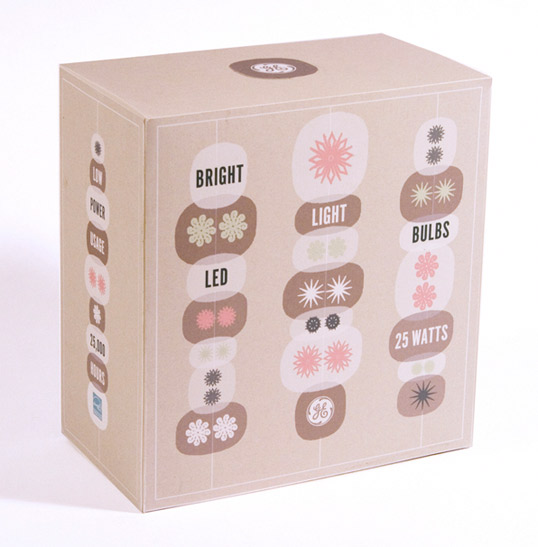 Designed by Kayla Jang | Country: United States
A charming, retro-inspired conceptual design for GE Christmas Lights using a colour palette not normally seen in this product sector.
"The assignment was to redesign the packaging and identity of an ordinary object. I chose the GE Christmas Light Package and I wanted to make it bright and cheerful as christmas light by avoiding clichés. The colorful overlapped shapes are expressed as translucent bulbs and snow flakes as light inside the bulbs."
May 19, 2010 | 3 Comments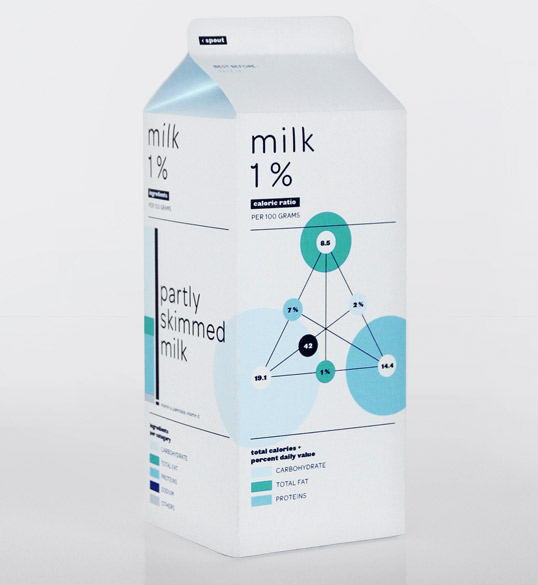 Designed by Audrée Lapierre | Country: Canada
"Our concept was to design a packaging using nutritional facts about the food product. For the milk carton, we used the four sides to inform about the caloric ratio, nutrient balance, ingredients and amount per serving. The diagrams and data visualizations give important and useful information. For example, they quickly show if a food product has a higher proportion of fat.
The data visualizations say more than a regular nutritional facts label. For example, ingredients are visually linked to their corresponding components (carbohydrate, total fat, proteins, sodium, others). In the case of a bag of chips, you would immediately see that it contains lots of ingredients without nutritive value.
Nutritional information becomes the main goal of the packaging, while still carrying a powerful branding by combining an expressive form with useful information."
May 19, 2010 | 2 Comments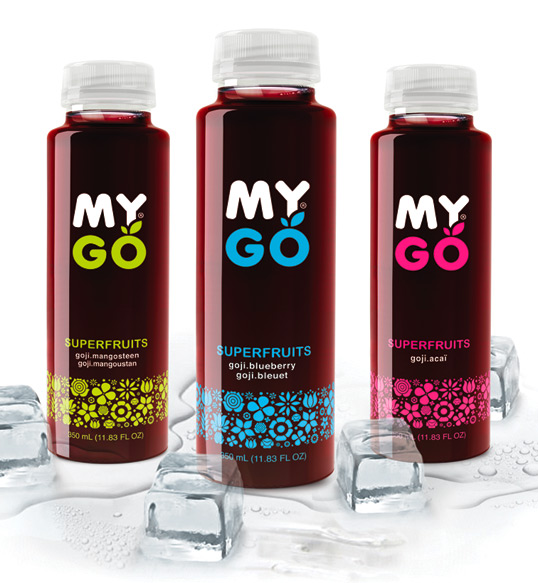 Designed by B&T Group | Country: Canada
"MYGO is a new generation of drink, a superfruit juice, rich in antioxidants. It contains GOJI berry, an ancient Chinese medicinal fruit, often called "the fruit of happiness".