May 19, 2010 | 1 Comment
Designed by Place Du Marché | Country: France
Pretty cylindrical packaging for this champagne's 150th anniversary.
May 19, 2010 | 1 Comment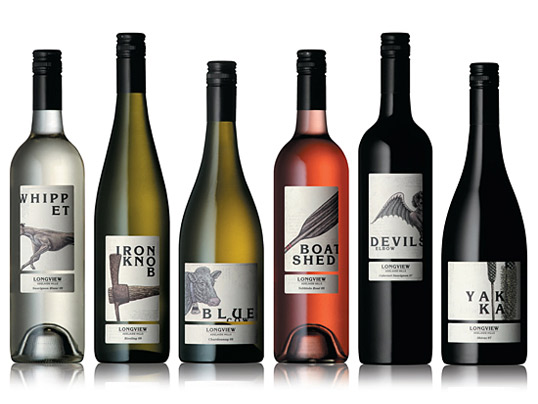 Designed by Voice | Country: Australia
"Longview's Estate range has been available for 10 years. After the vineyard was sold, the new owners commissioned the redesign of the original labels with the specific purpose of increasing sales and portraying a message of quality and uniqueness."
May 18, 2010 | 12 Comments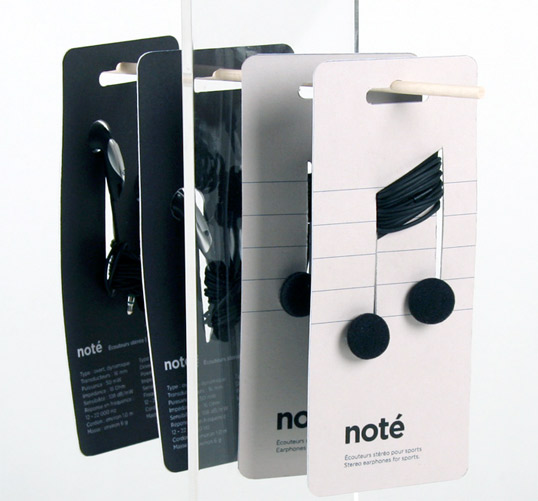 Designed by Corrine Pant | Country: Canada
"Choosing plastic wrap for non-perishable items is often a choice that is unjustifiable for the real needs of the product. To address this problem, Corinne Pant looked at the real needs of electronic parts packaging. In a poetic and very functional gesture, it shows us once again that "less is more"."
via UQAM
May 18, 2010 | No Comments
Designed by Yellow Owl Workshop | Country: United States
A simple hand-printed canvas bag is a great reusable packaging option to organize and store items that are part of a collection, like these stamps.
May 18, 2010 | 1 Comment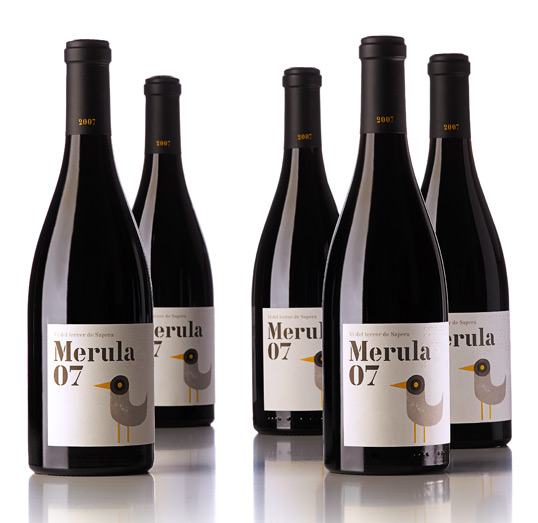 Designed by Base | Country: Spain
"70 kilometers outside the city of Barcelona is Alt Penedes, a region long renowned for its Catalan wines. In the village of Torrelles de Foix is a plot of grape-growing land known as Terrer de Sapera. From this land comes the new wine on the block, a merlot called Merula. The name Merula translates to blackbird in Latin—mirlo, also the source of the name of the merlot grape, whose deep wines are said to resemble the color of blackbird feathers.
We designed the label, capsule, and a six-bottle case for Merula. As it's a new winery producing a grape not typical in Alt Penedes, we opted for a non-traditional approach. Building on the name Merula, we worked with illustrator Miguel Ordoñez to create friendly blackbird."
May 17, 2010 | 2 Comments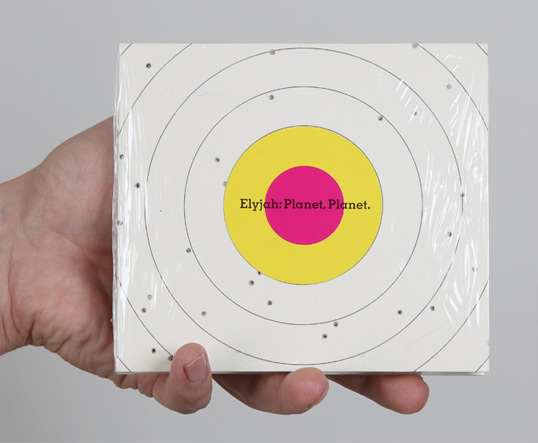 Designed by Zwölf | Country: Germnay
"After a split-7" release on Siluh, the debut album "Planet, Planet" (Klimbim Records/Cargo) put the spotlight firmly on the Berliner lads from Elyjah. For us it was clear: this CD is fantastic. Both playful and atmospheric, it leaves a lasting impression. To ensure that that message was conveyed to the customer, we fired pellets at all two thousand covers. They circle like planets around a fixed point. Returning to a time in which men had morals in their hearts and cloth handkerchiefs in their trouser pockets, we put the band in Herr von Eden suits and then printed the large-format photos shot by Norman Konrad by hand.
Typographically, we continued this theme with two typefaces from that time period: Memphis, from Emil Rudolph Weiß (1929) and the wonderful Wieynck Gotisch from Heinrich Wieynck (1926) were put into use on an old Heidelberg printing machine."
May 17, 2010 | 6 Comments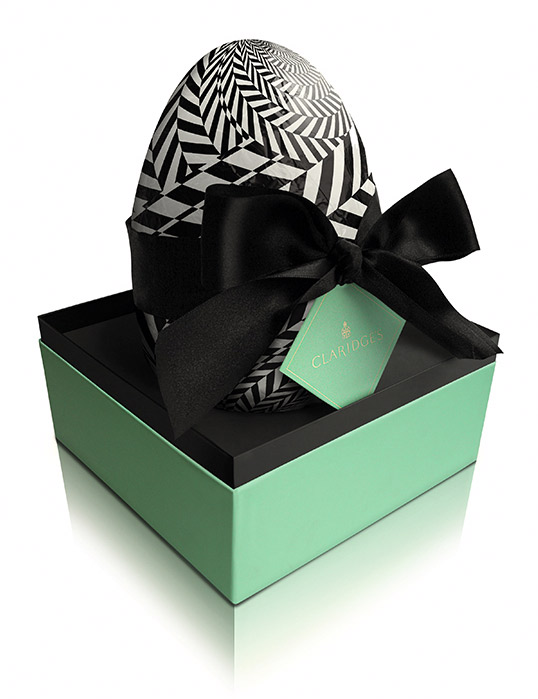 Designed by Construct | Country: United Kingdom
"London design studio Construct has given the branding of London's famous Claridge's hotel a thorough overhaul. Because it is a working hotel with a huge number of items traditionally branded (from teapots and egg cups through to slippers and dressing gowns), Construct's task of not just branding, but implementing a consistent and cohesive sense of identity throughout the hotel and the objects within it was by no means straightforward. In fact, the rollout of the new branding is ongoing throughout this year as there are so many different ideas to implement across a huge range of items.
As well as introducing a sophisticated colour palette of jade, gold, white and black, bold architecturally inspired chevron patterns appear on the inside of bags, envelopes and on various objects, publications and goodies guests at the hotel are lilkely to encounter."
May 16, 2010 | 1 Comment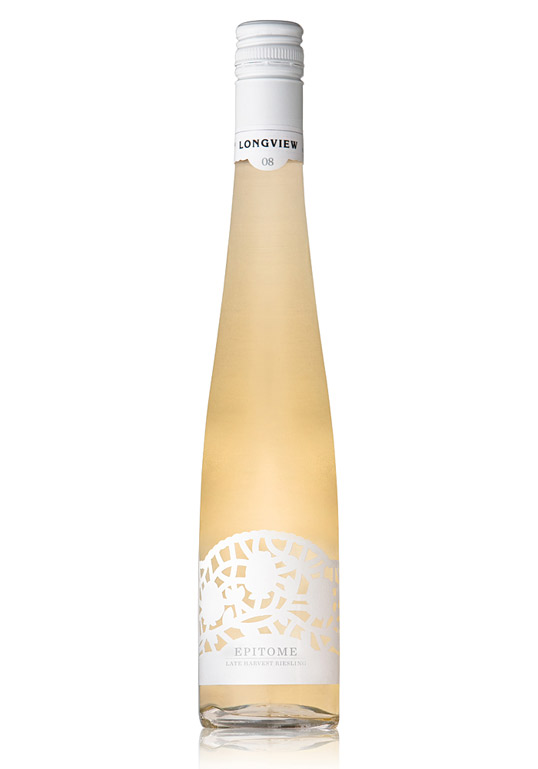 Designed by Voice | Country: Australia
"The label takes its form from a doiley which is a reference to the types of food that are typically consumed with this variety of wine. The delicate pattern of the doiley creates a sense of elegance and quality that appeals to the target audience and visually sets the wine apart from the competition."
May 15, 2010 | 6 Comments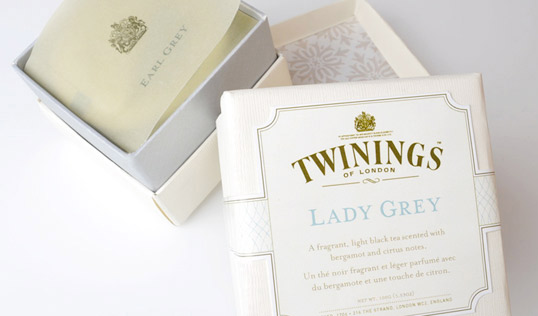 Designed by Dennis de Leon | Country: Canada
Freshly graduated from the Advanced Graphic Design program at Red River College in Winnipeg, Canada, Dennis de Leon has created this conceptual work for Twinings loose tea.
"The concept was to keep a light fresh, refined and royal look. Offering tea drinkers a beverage endorsed by Buckingham Palace and served for over 300 years worldwide."
May 14, 2010 | 10 Comments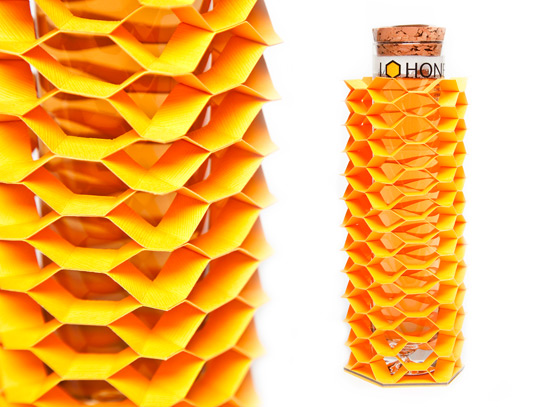 Designed by Tatiana Matsoulevitch | Country: United States
"The assignment was to design a package for any chosen product. This packaging concept for I 'love' honey was inspired by the honeycomb. The bottle can be reused as a long glass and the package as a decoration."