May 3, 2010 | 11 Comments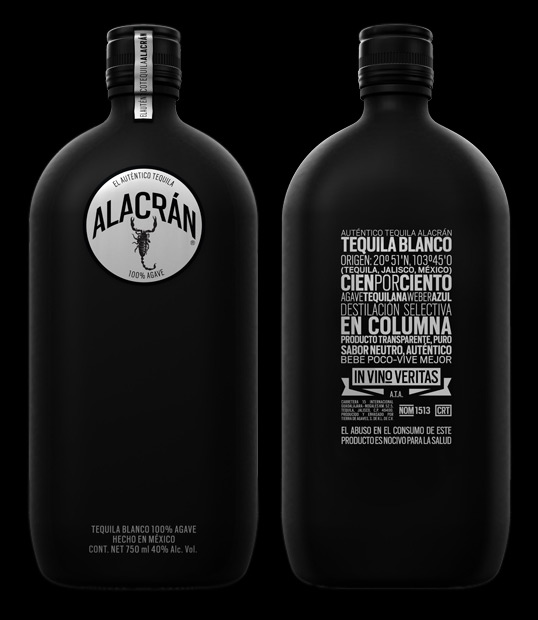 Designed by Sociedad Anonima | Country: Mexico
"Auténtico Tequila Alacrán (ATA) – Authentic Scorpion Tequila. This is not a brand or some product created by a transnational corporation. Instead, it was made by a group of friends in Mexico City, who rebelled against the status quo and created this unconventionally pure white spirit concealed within a matte-black bottle. The special and rubbery (some say velvety) "Soft Touch" finish is a unique  texture, never before applied on a tequila bottle, or any other that we know of.  The shape was inspired by a canteen crossed with a liquor flask and Its rugged skin makes it the ultimate urban trend. The tequila is absolutely delicious by the way."
May 2, 2010 | 3 Comments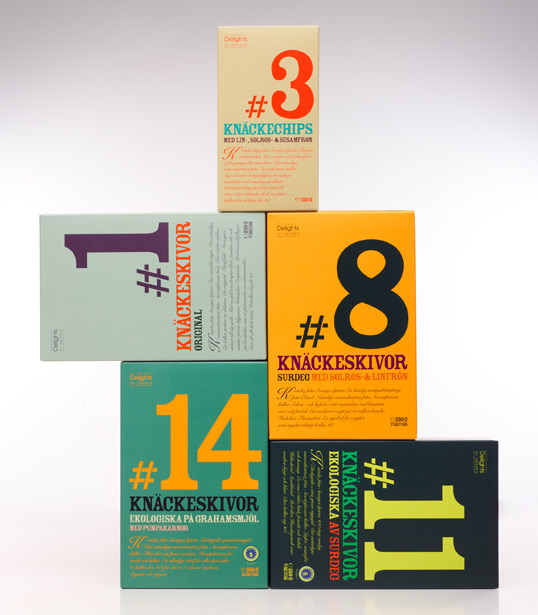 Designed by A-B-D | Country: Sweden | Fonts: Rosewood Fill, Snell Roundhand
"If you've got a crisp bread that actually's got flavour, you'd be a fool not to put it in the heart of the brand strategy and packaging concept. So that's exactly what design agency A-B-D did.
The task of creating a new brand in one of the most traditional categories in the Swedish food markets isn't that easy. Especially not when the world leader is Swedish with nearly 70 % of the market and Swedes eat more crisp bread then any one else, making it as Swedish as IKEA and the traditional design nothing you muck about with.
May 1, 2010 | 8 Comments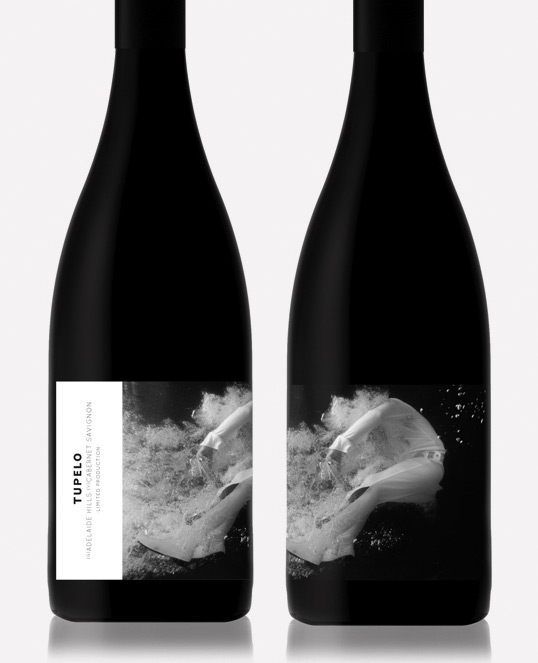 Designed by Mash | Country: Australia
"Tupelo, the birth place of Elvis, known for it's savage floods, Tupelo trees and now, a new wine brand. Wayne Anderson (aka Killibinbin) wanted to set up a new boutique winery, Tupelo. A producer of limited production fine wines. The idea; simple photographic underwater imagery, of an Elvis inspired character, surrounded by the flood waters of the king's home town; an imaginative reflection of the flooded market for Australian wines.
The Identity has been left in a simple text form to let the striking imagery work as a part of the branding across packaging and other applications. Keeping the logo simple meant the 2 elements of logo and imagery did not compete with each other, rather, they work together to create Tupelo's visual identity."