October 22, 2010 | No Comments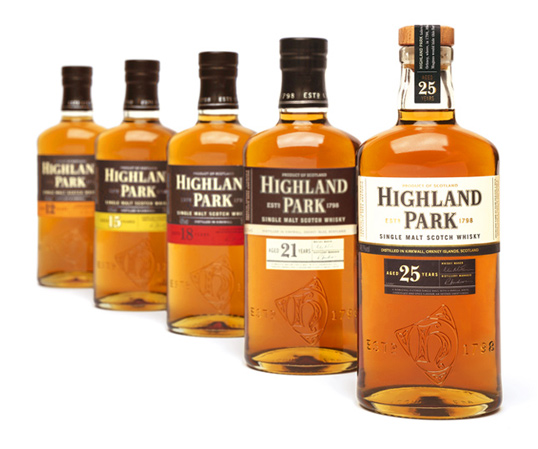 Designed by Pearlfisher | Country: United Kingdom
"Task: Strategic repositioning of a hidden Scottish gem by mastering the art of confidence through understated luxury.
Scope: Strategy, brand identity, structural design, writing and tone of voice"
October 22, 2010 | No Comments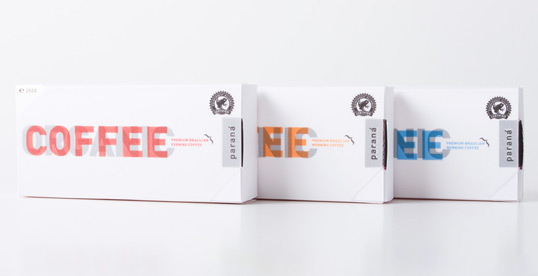 Designed by Kristian Skramstad | Country: Norway
"Coffee package design. The package design has no glue and is only folded together. From a distance you will read Organic and when you get closer you read Coffee."
October 21, 2010 | No Comments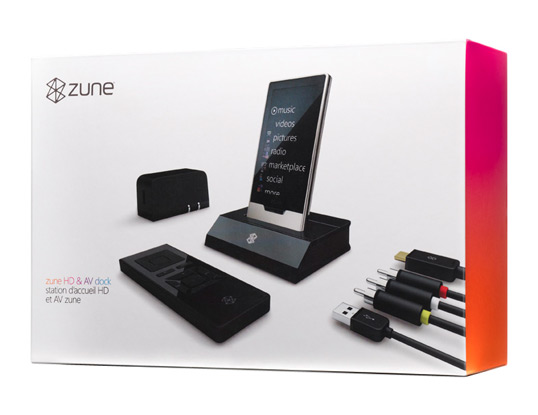 Designed by Atlason | Country: United States
"Compared to previous clamshell packages, the new executions are more space efficient, have less environmental impact, are easier to open and the usage scenario unfolds in a semantic way.
The 'unboxing' is linear, so all cables and components relate to a graphic inside the box lid that serves as a quick setup guide. Plastic tray has been traded out for a 80% recycled paper pulp, begasse. Begasse has a velvety texture and is more refined than what comes to mind when you think of paper pulp."
October 21, 2010 | No Comments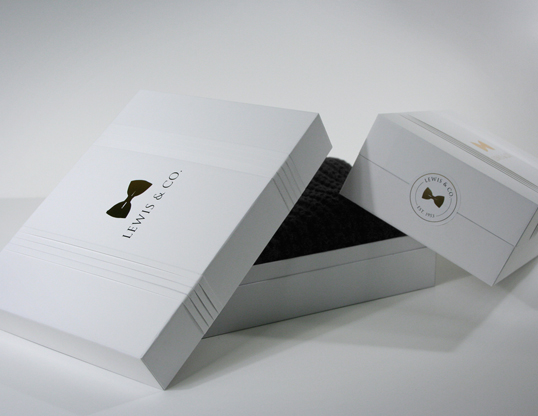 Designed by Adrian Gilling | Country: United States
"Lewis & Co. is a luxury mens clothing & accessories company, specializing in modern interpretations of classic aesthetics. I chose to reflect this sensibility in the packaging concepts through the use of tuxedo-shirt pleating and a minimalist palette."
October 21, 2010 | No Comments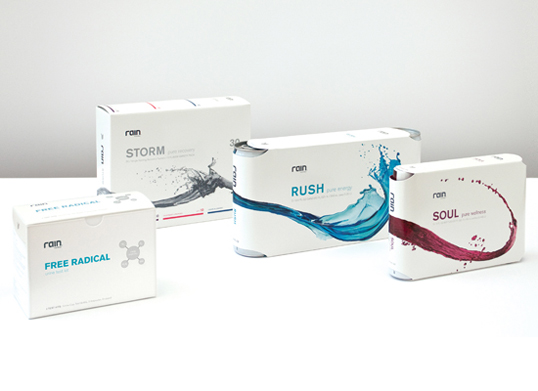 Designed by Axis41 | Country: United States
"The Rain Nutrtition packaging includes box and product designs for RUSH energy drink, SOUL antioxidant drink, PURE probiotic pill supplement, and STORM recovery drink mix. The packaging exhibits clean, simple designs which reinforce the concept of health and well-being through fresh colors and custom photographic splashes.The packaging has been very well received and was recently selected as a winner in the 2010 I.D. Annual Design Review."
October 20, 2010 | 1 Comment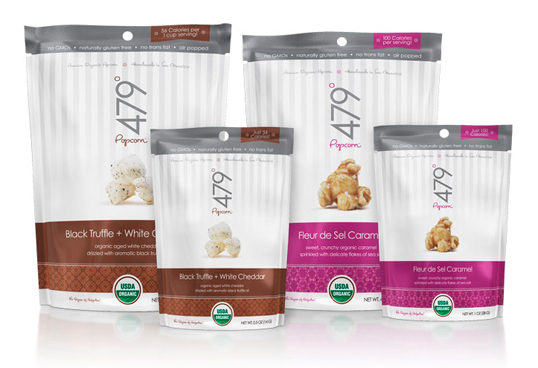 Designed by The Engine Room | Country: United States
"San Francisco-based, The Engine Room, Inc., has just launched this packaging extension for artisan popcorn maker 479° Popcorn. Now that 479° has made its mark as a higher end snack, a new pouch style container has been developed to hit a lower price point, facilitate a stronger wholesale push and reach a broader audience. The Engine Room adapted the original 6-sided box style to this 3-sided pouch, though maintaining the distinguishing minimalism of the brand identity."
October 20, 2010 | No Comments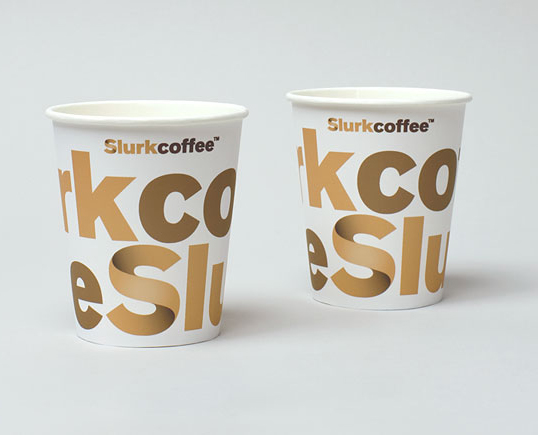 Designed by We Recommend | Country: Sweden
"Slurk (sip in Danish) is a Copenhagen juice and coffee shop. Based on freshly squeezed juice and roasted coffee Slurk delivers healthy and tasty drinks to people on the go. The simple concept of using ecological and high quality products in order to give the customer a better and healthier alternative than the larger chains, needed to be communicated through the visual identity. Together with a bold and characteristic use of typography and colour the identity is based around the simple yet strong "S" symbolizing the idea of a fruit being peeled."
October 20, 2010 | 1 Comment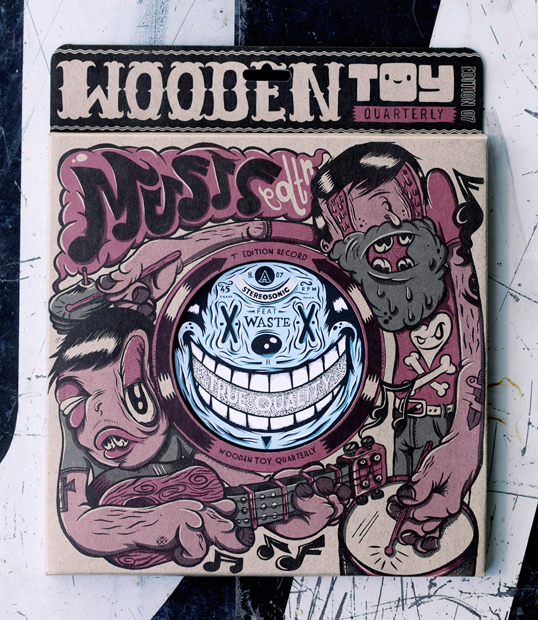 Designed by Timba Smits | Country: United Kingdom
Wooden Toy Quarterly is a heavily designed 'Boogazine', half Book, half Magazine. For the new music edition they've packaged it in this illustration driven Toybox.
"In the toybox comes one 150 page magazine (230mm x 230mm), an artist print, a 40 page type zine and a certificate of authenticity because these babies are limited edition (only 5000 made) ,and all hand assembled by myself and some friends! For this edition I added a special radial cut to my toybox to reference a record cover. The print shows through the radial cut to further reference a record."
October 20, 2010 | 4 Comments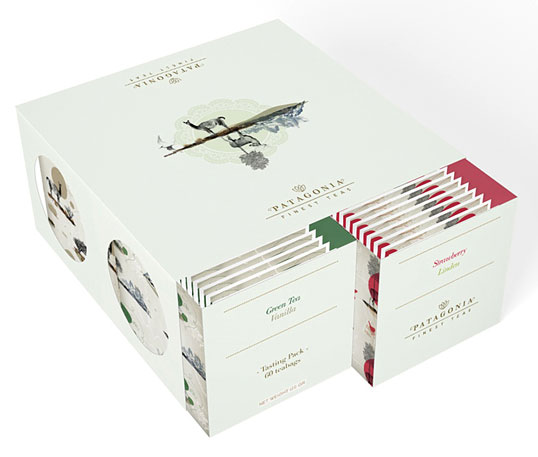 Designed by Valeria Moreiro | Country: Argentina
"The whole idea was to conceive a metaphor of the Argentine Patagonia, so that took me to propose four different collections representing our landscape: Mountains, Woodlands, Steppe and Shore. Each collection is also catalogued according to the blends: Montaña (mountain) includes the traditional teas from camellia sinensis, Bosque (woodland) contains the tisane infusions from dehydrated flowers and fruits; Estepa (steppe) is the collection for the flavored teas, and Costa (Shore) contains tisane infusions, but from traditional aromatic herbs.
The project also proposed additional packages to the actual brand behavior: individual envelopes for restaurants and spas, single blend packages, tasting packs, wooden chests, and point of purchase displays. The whole project also went beyond packaging including tea menus and advertising which can be seen in my online portfolio."
October 19, 2010 | No Comments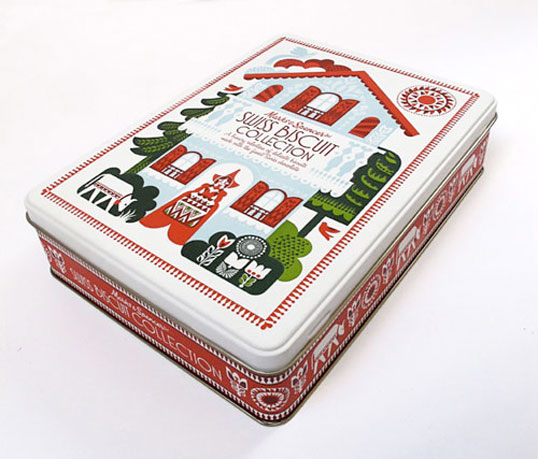 Designed by Sanna Annukka | Country: United Kingdom
For the second year running, Sanna Annukka has provided beloved British supermarket Marks and Spencer with gorgeous biscuit packaging for their 2010 Christmas range.