October 14, 2010 | No Comments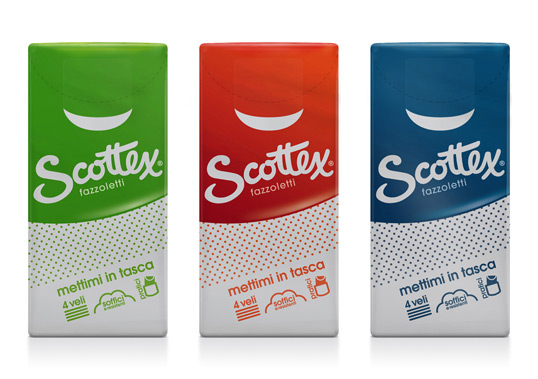 Designed by ARC'S | Country: Italy | Font: ITC Avant Garde Gothic
"Kimberly Clark operates in some European markets thanks to the Scottex brand, Italy among them. Scottex is mostly associated to toilet paper and stands for softness and quality guarantee.
However, in Italy, Scottex also produces a range of pocket tissues that over the years has shown some weaknesses, such as poor brand identity and visibility.
ARC'S interpreted its restyling with the objective to reinforce the identity of Scottex pocket tissues, by defining a visual system exalting the Scottex brand and connecting the product to the brand.
The result is a strong visual identity that gives back impact to the Scottex brand and expressive strength to pocket tissues as well, improving shelf visibility too.
Colours are an extremely important identity element. The use of paste silver as serigraphy base (since unknown to the line) gives new intensity and innovation to the packet. Silver is the colour common to each individual packet and packets come in impacting shades and have strong characterization."
October 14, 2010 | No Comments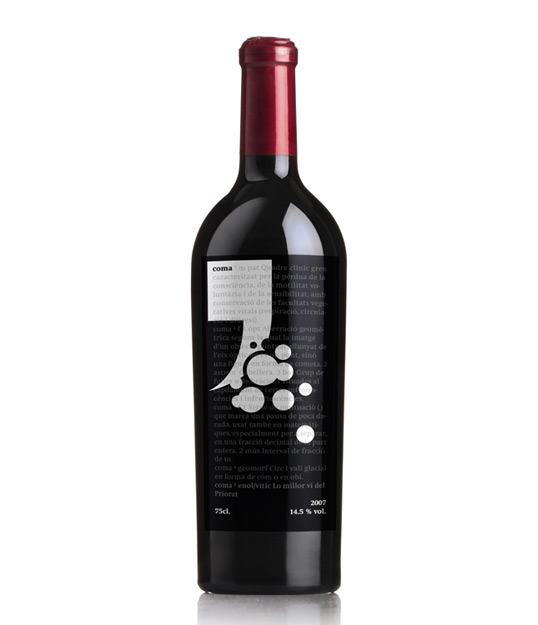 Designed by Andreu Zaragoza | Country: Spain
The simple, bold coma graphic and circular shapes set against the (from what my limited Spanish can tell) screened back dictionary definition of a coma create this unique looking wine label. This is a great example of one colour design done right.
October 13, 2010 | No Comments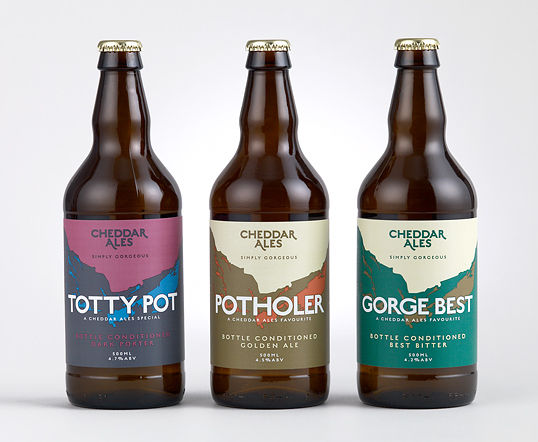 Designed by Studio Output | Country: United Kingdom
"Cheddar Ales is a microbrewery in Somerset which hand-crafts beers. We were approached by head brewer, Jem Ham, to take a look at their branding, packaging and marketing materials. The logo we designed hints at the typography of a bygone British era, as does the imagery: an illustration of Cheddar Gorge. The confident combination of colour, image and type evokes a feeling of the great pre-war railway travel posters, inviting relaxation as the scenery blurs past. One thinks one might have just one more…"
October 13, 2010 | No Comments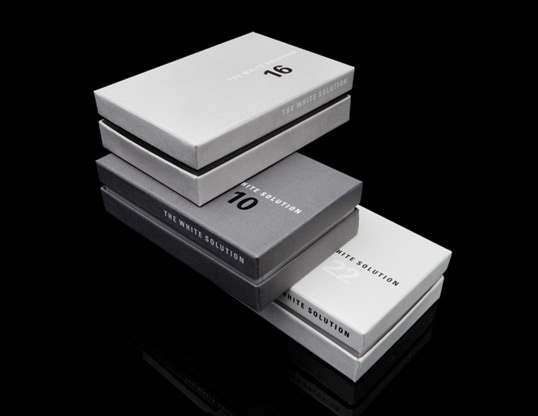 Designed by El Studio | Country: United Kingdom | Font: Univers
"El Studio has created the brand creation including packaging for The White Solution, one of the UK's most innovative suppliers of teeth bleaching products, meeting the cosmetic dental needs of patients. The exclusive packaging reflects a premier product range, utilizing a range of GF Smith Colorplan stocks enhanced with a combination of black and white foiling."
October 13, 2010 | 1 Comment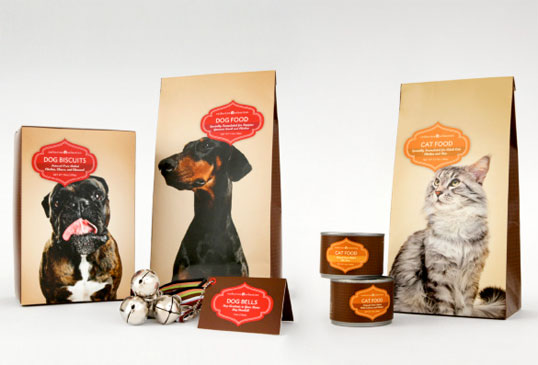 Designed by Nicole Berman, Cristina Rotundo, Maya Ostrader, Juancarlos Henriquez & Woorim Choi | Fonts: Verlag, MT Script
"Objective: Kmart needs to connect with its demographic on a psychological and emotional level to communicate quality and sophistication through strong product design and establish a deep brand loyalty throughout its many locations. Kmart also needs to focus on their customers needs as apposed to just their wants. The objective of this project was to redesign Kmart's packaging by developing a revitalized and refocused branding system. This was a collaborative project with four other students to create a house of brands for a new Kmart that will bring it above and beyond its competition, Target.
Continue…
October 12, 2010 | No Comments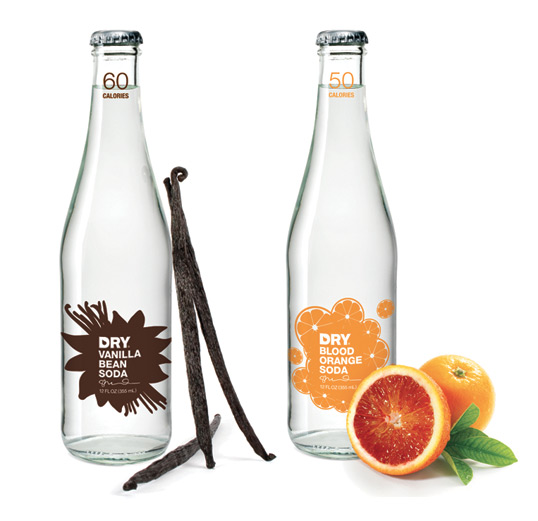 Designed by Turnstyle | Country: United States
"DRY Soda has introduced a fresh new packaging look with bold, graphic illustrations that pop the flavor on each bottle and 4-pack carrier. Clear bottles allow the purity of the product to show through and the founder's signature still on each bottle connotes a sense of craft behind each flavor's recipe."
October 12, 2010 | 1 Comment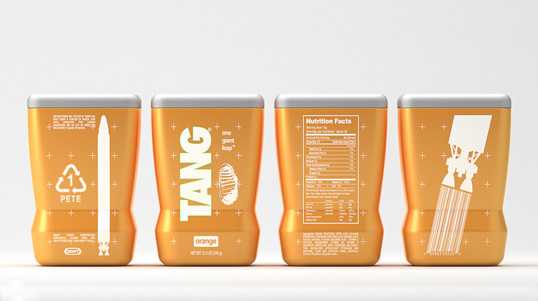 Designed by Streng | Country: United States
"Scope: Devise a consumer experience strategy to reintroduce the Tang brand in North America. Disrupt this market category. Design Research and Development must address the core user experience. Solutions must address packaging form, visual elements and retail presence. Concept development may also address formulation, platform and logistics process.
Brand Goal: Understand and quantify the potential customer through research and observation. Understand and design a Tang brand experience by leveraging key pillars of engaging delight, iconic presentation and state-of-the-art emotional insight in a designed user experience.
October 12, 2010 | No Comments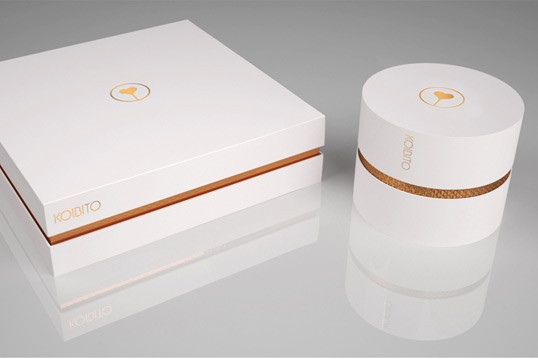 Designed StudioMakgill | Country: United Kingdom
"In a very 'un-British' fashion we have been commissioned to create the identity and packaging for a range of luxury sex toys.
Targeted at customers in boutique hotels across Europe, the Koibito Lovebox is about as far away as you can get from the image of the sleazy sex shops of Soho. Koibito means true love in Japanese and our approach has been to create a brand that is proud and unashamed, a brand that celebrates the pleasure and intimacy of sex – much like the love hotels of Japan."
October 12, 2010 | 1 Comment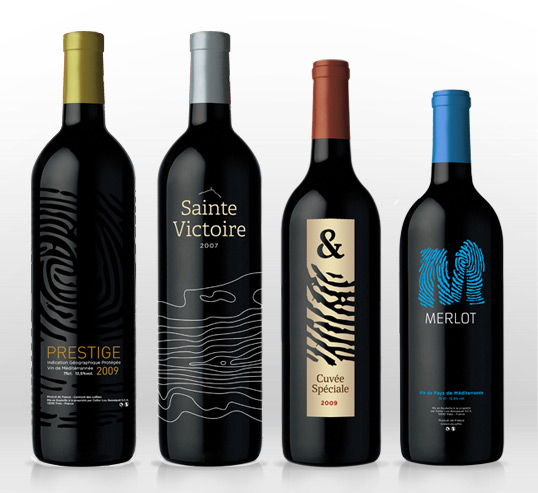 Designed by Adrien Genevard | Country: France | Fonts: FF DIN, Adelle, Klint
"I started making a logotype which represents this association – the bottle mixed with a fingerprint. I then added a second graphic object with lines which represents the contour lines of the "Sainte Victoire" mountains. For the packaging they wanted something modern, authentic, from the soil, something fresh and elegant."
October 11, 2010 | No Comments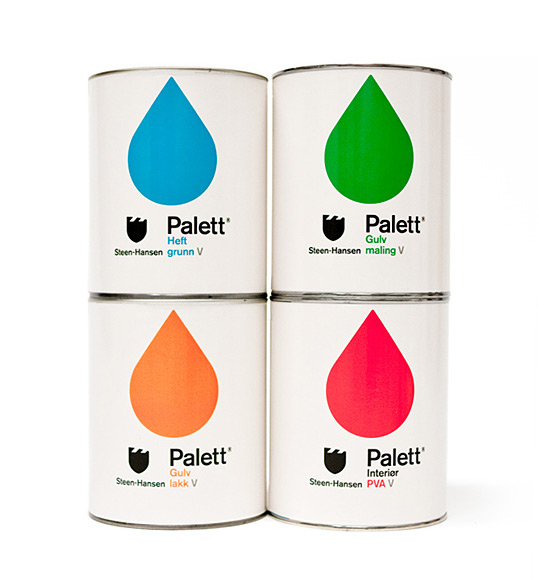 Designed by Kleivan Schnitler | Country: Norway
"As far as paint packaging goes, this example is by far the most attractive. The simple typesetting and vibrant use of colour certainly make it jump off the shelves at the hardware store. Isn't that the objective of good retail packaging? Mission accomplished."
Steen-Hansen is a one of the oldest paint factories in Norway (since 1932), based in Bergen.