October 5, 2010 | No Comments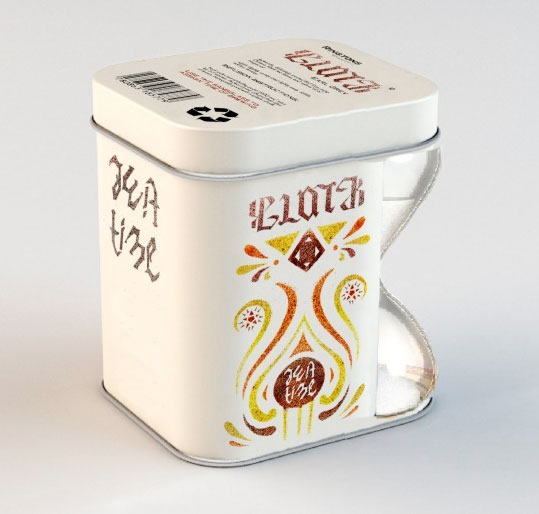 Designed by Darya Aksyuta | Country: Russia
This is the packaging design for Rington's tea range called Tea Time. I used Sand glasses to assign time of brewing for each special sort of tea. In order to make the name of the range and the sort of the tea readable upside down, I worked out special typographical compositions, ambigrams.
October 4, 2010 | No Comments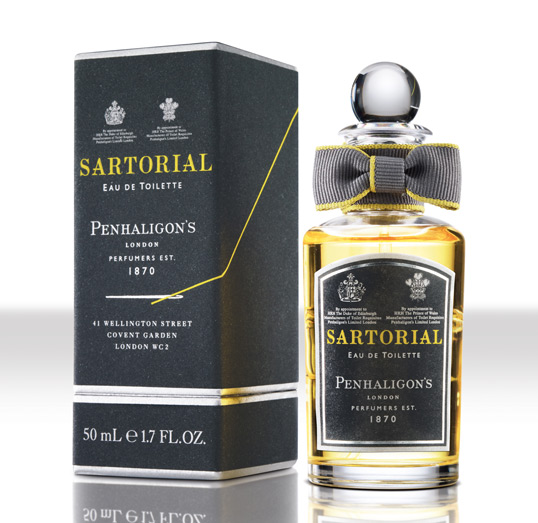 Designed by jkr | Country: United Kingdom
"This month sees the launch of jkr designed Sartorial, a new fragrance from boutique perfumer Penhaligon's. In keeping with the charismatic eccentricity of the brand, Sartorial captures the smell of a Savile Row tailors shop. The scent was brought to life by renowned perfumer Bertrand Duchaufour inside Norton & Sons at 16 Savile Row, London. Duchaufour found himself captivated by the unique smell of the shop and tailor's workroom, and as such, Sartorial evokes the masculine scent of sewing machines, needles, wool and cloth – the ultimate bespoke fragrance.
The packaging gives the Pengaligon's brand (who are renowned for their heritage and history) a clean, elegant and more modern look. "Sartorial is for men of today and Savile Row is very much having a revival among young gents" said Jovan Buac, Senior Account Manager, jkr. "It was a challenging brief. We didn't want to use any tailoring clichés and the design had to fit with the brand's other fragrances, some of which have been around for over 140 years."
October 4, 2010 | No Comments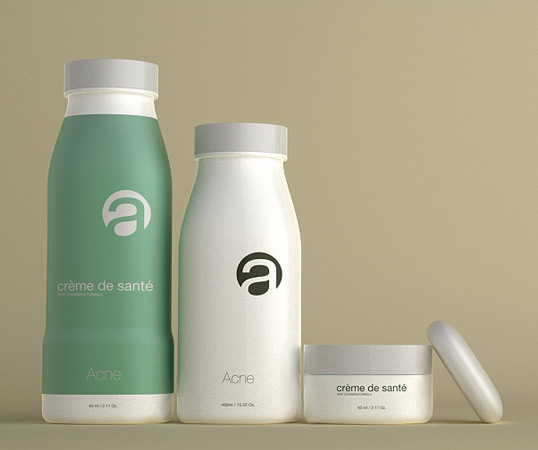 Designed by Streng | Country: United States
"Inspired by the lines of classic glass milk bottles, Crème de Santé packaging pairs subtle vintage charm with a clean, modern aesthetic. Matte silver screw tops and color-coded graphic wraps with a crisp geometric typeface create a freshly contemporary, yet elegant design.
This packaging takes refinement a step further with its multifunctional features. A convenient stacking system fuses three product tiers–soap bar, exfoliant cream, and treatment cream–into one. And the curved top of the exfoliate cream acts as a soap reservoir which holds the custom-shaped bar perfectly.
Such attractive, versatile packaging captures the eye on store shelves and challenges the notion that product is best kept hidden in a cabinet at home. On the contrary, Crème de Santé packaging is ideal for prominent display."
October 4, 2010 | No Comments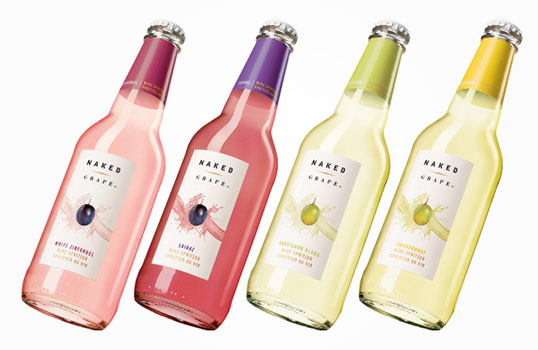 Designed by Dossier Creative | Country: Canada
"In the Canadian wine market, Naked Grape has become a massive success. Its continuing popularity prompted the creation of a new Naked Grape brand: Naked Grape Spritzer – a line of ready-to-drink wine spritzers. Sales of Naked Grape Spritzer surpassed initial forecasts within six months of launch."
October 4, 2010 | 4 Comments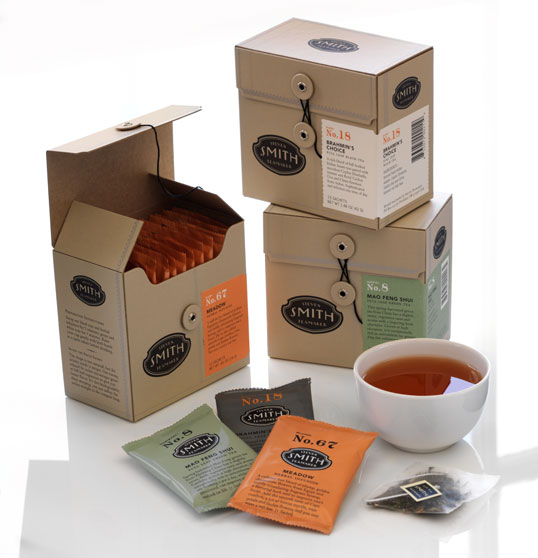 Designed by Sandstrom Partners | Country: United States | Fonts: New Yorker Type, Avenir, Depot
These gorgeous tea boxes, sachets and bags are made to an exceptional level of quality. Beautiful labels wrap around the front and side of the box, and lovely details like die cut box flaps and string tie closures make this packaging extra special.
October 3, 2010 | No Comments
Designed by Platform | Country: United States
"Like Sushi or Acupuncture, Japanese ideas for health and wellness have proven refreshingly wise. Rooted in traditional Kampo technique, arrives then as the revival of bottled tea — offering five formulas that balance ancient wisdom with modern taste.
The most preferred bottled tea brand in the Japanese market, the opportunity then was to develop a new and comprehensive Brand Strategy, Identity, and Packaging System for Sokenbicha to grow into new markets authentically, consistently, and powerfully, without being lost in translation."
October 2, 2010 | No Comments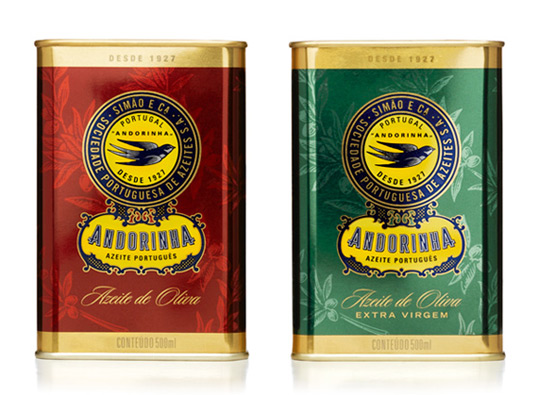 Designed by Pearlfisher | Country: United Kingdom | Fonts: Sloop, Trade Gothic
"Task: To re-inject authenticity and premiumess by recapturing its cultural roots and heritage.
Scope: Brand identity and graphic design."
October 1, 2010 | No Comments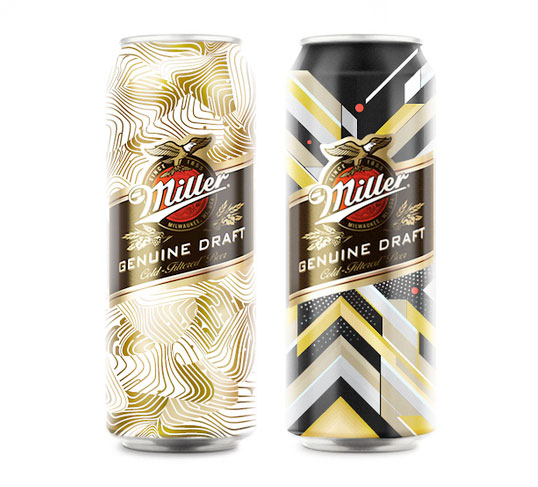 Designed by Slava Fedutik | Country: Russia | Font: Bank Gothic
Beautiful pattern-oriented packaging concepts for Miller beer.