November 30, 2010 | 7 Comments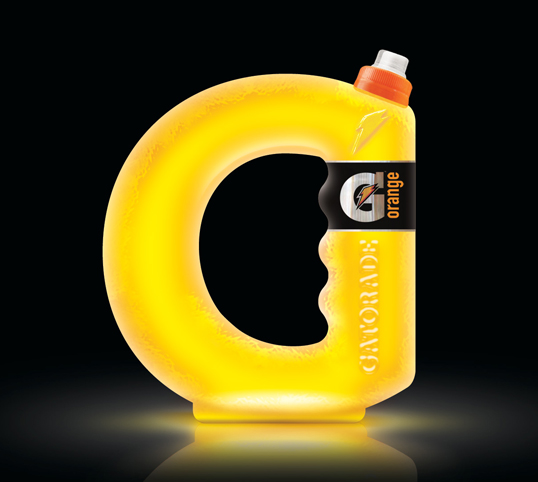 Designed by Cadú Gomes | Country: United Kingdom
This is an interesting concept from British designer Cadú Gomes exploring unique structural design. By incorporating Gatorade's identity into the bottle, this packaging takes brand recognition to a whole other level.
November 30, 2010 | No Comments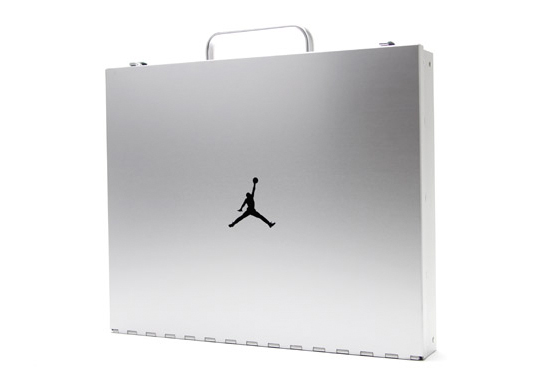 Designed by Wieden+Kennedy & ILoveDust | Country: United States/United Kingdom
"This limited edition Ipad is laser etched with illustrations from ilovedust and feature different parts of the ongoing story that can be found on the iPad. Everything is packaged up rataher nicely in a metal brief case with the Jumpman branding."
November 29, 2010 | 2 Comments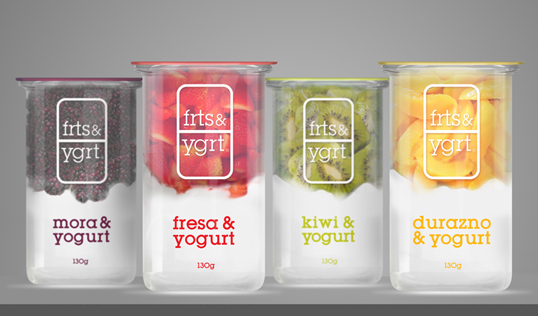 Designed by Mika Kañive | Country: Spain
"With fresh and delicious fruits, the yogurt  tastes better. That's idea of this product, having the same portions for those who want more fruit than the tipical yogurt, just half and half. This pack could be re-used as a glass and the impact to ecology is reduced with this materials (glass and carton). The name FRTS & YGRT, taking out the vocals, the product could be read the same in english as in spanish. The logo takes reference of the pack, clear and simple."
November 29, 2010 | No Comments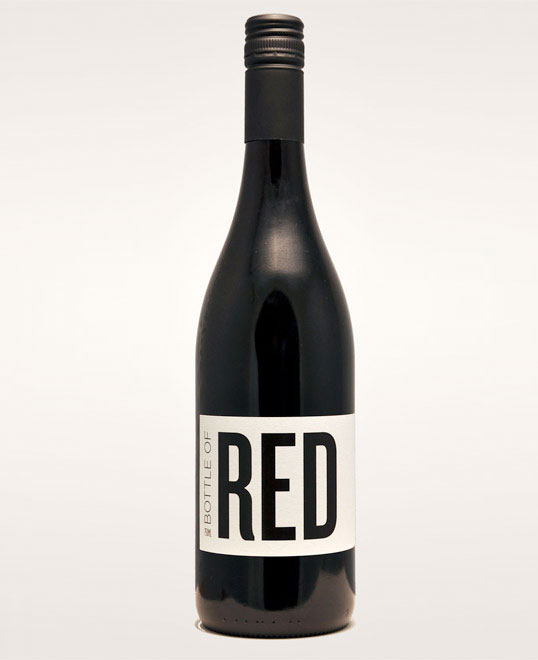 Designed by Swear Words | Country: Australia
"We had a lot of fun designing this brand identity and wine label for Bottle Of, the brief sort of went like this.. "You won't find any talk of appellations or terroir here, just a fine drop at a tidy price."
November 28, 2010 | No Comments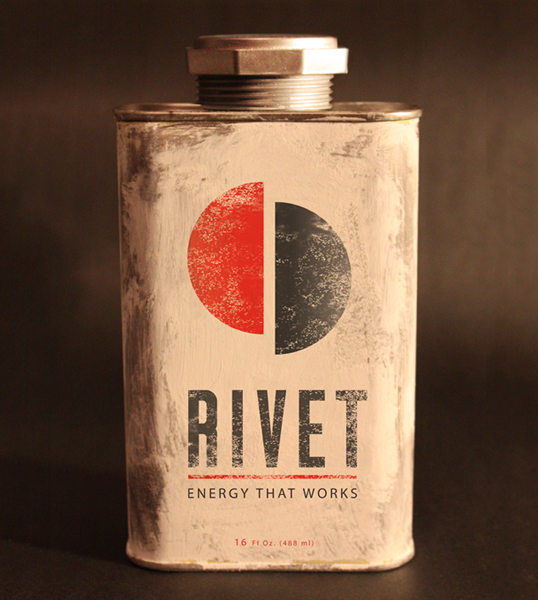 Designed by Stephen Bamford | Country: Canada
"Virtually every energy drink today is marketed towards youth culture, the kind that wants a quick buzz just to keep the fun going. What about the blue collar worker that just wants to have energy to get the job done or the fisherman that woke up at 3:00AM to get to the best fishing spot? RIVET is for them."
November 27, 2010 | No Comments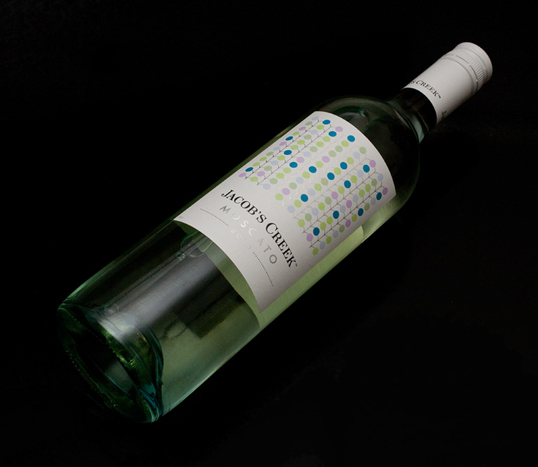 Designed by Mash | Country: Australia
"Jacobs Creek, a major player in the world of wine. A highly successful volume brand that wanted to expand it's repertoire and make sure the fringes of their target market were being catered for. Market research uncovered the opportunity to provide a new wine for the sweet wine drinker (a predominantly over 27's female  market). Mash was approached to design the packaging for 2 Moscato's, a white and a rosé. While the Jacob's Creek branding remains, a new direction for packaging was created. A link is made to the brand heritage, while the abstract pattern with silver foiling adds a new dimension to the Jacob's Creek brand."
November 26, 2010 | No Comments
Designed by Mash | Country: Australia
"Lobo, Spanish for wolf and a cloudy apple cider from the Adelaide Hills. Mash re-designed the existing Lobo packaging with a completely new approach and new level of sophistication for the apple quaffing connoisseur. Working with LA illustrator Jason Holley, a new cunning wolf character was created. Rough hand painted text you might see on a farm shed forms the logo type in keeping with the hand made approach of this juicy cider."
November 26, 2010 | No Comments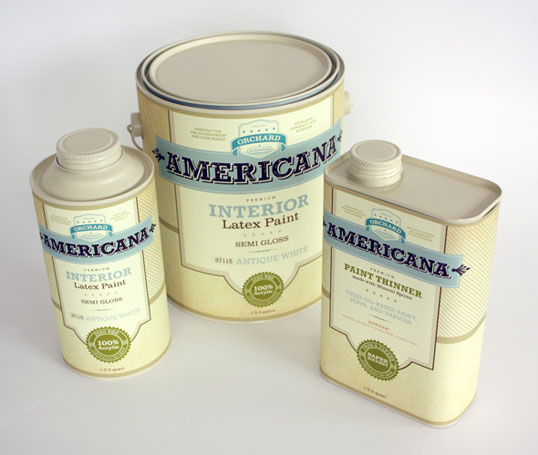 Designed by Hana Lee | Country: United States
Clearly, this is a student with a very bright future ahead of her. We're excited to feature three projects of hers today: a paint product line, candles and a range of pharmaceutical products.
"In creating this Americana line of paints for Orchard Supply Hardware, I wanted to develop the value of the OSH brand and bring a sense of America, by using multiple layers, a rustic texture, classic typefaces, and old style tin cans. The most challenging part of this assignment was to research the American paint market, and try to understand this aspect of American culture."
November 26, 2010 | No Comments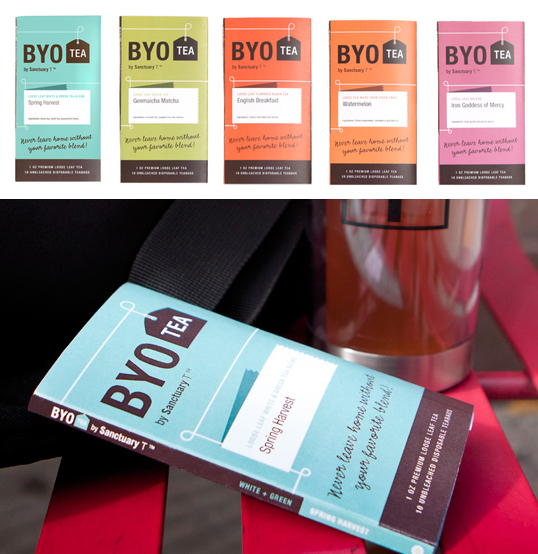 Designed by Sanctuary T | Country: United States
"Drink tea when you want it and where you want it. Packaged in a custom designed pouch that slides into a purse or a back pocket, BYOT offers an easy way to enjoy loose leaf tea throughout the day. Each BYOT package includes ten servings of tea as well as biodegradable pouches that conveniently steep into a perfect cup."
November 25, 2010 | No Comments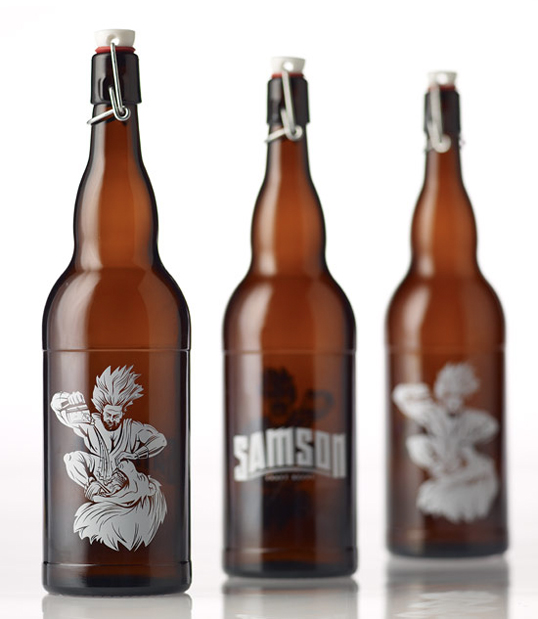 Designed by Sean Flanagan | Country: United States
"Bottle design and branding for New Jersey-based craft brewer Jeff Samson. Starting with the legend of Samson and the Lion most of us are familiar with and adding a beverage industry twist, these liter bottles are screen printed front and back and packaged in original repurposed beverage crates."