November 25, 2010 | No Comments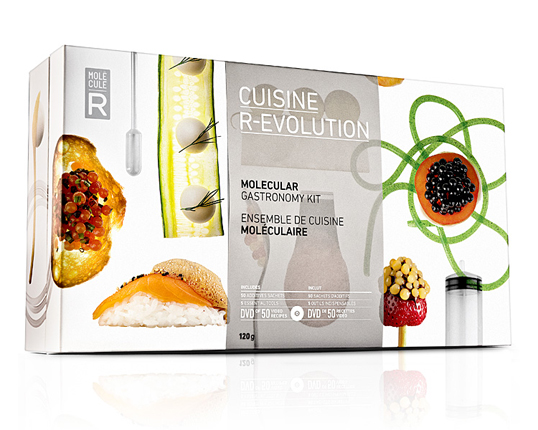 Designed by Chez Valois, Branding & Design | Country: Canada
"Valois Branding & Design Agency from Montreal has just produced the new brand identity for the Gourmet company Molécule-R Flavors. The studio created two rechargeable kits; "Kitchen R-evolution" and "Cocktail R-evolution" each including food additives, kitchen utensils and  a DVD of recipes, permitting to realize various molecular dishes and cocktails. With its didactic approach, Molécule-R Flavors, demystifies the molecular cuisine and makes it accessible to a wider public.
Valois created the visual identity, structural and visual design of the packagings, the interface of the DVD, participated in the creation of the recipes and did the food styling and photoshoot. The photographs of the packs just received two Canadian Lux Photo awards."
November 24, 2010 | No Comments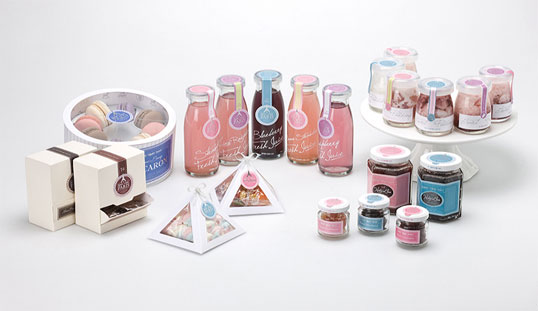 Designed by Chong-Min Kang | Country: South Korea
"The Berry Verry Paris is a trendy lifestyle dessert, which provides stress relief to tired modern people with its fresh and sweet flavor. This is a dessert to help relieve fatigue and restoring health by using berries. Berry Verry Paris's design concept is sweet in color, slim in form, and uses Paris as a motif."
November 24, 2010 | 1 Comment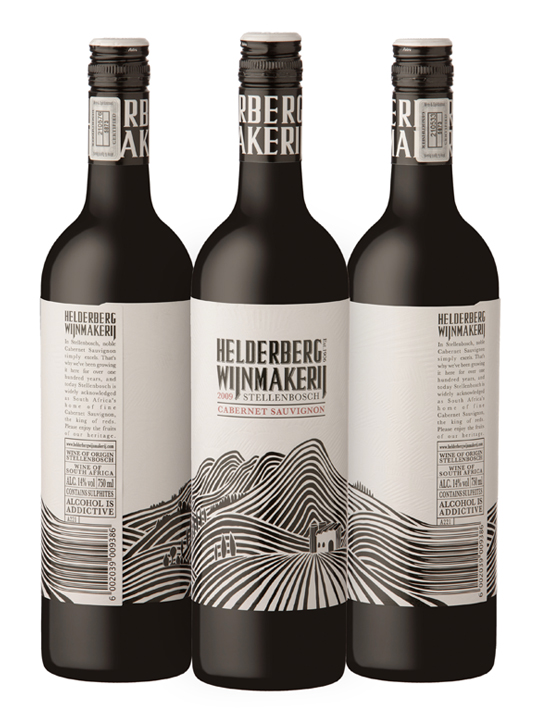 Designed by Fanakalo | Country: South Africa
"A new design we did for a winery in Stellenbosch. The black is all high-build. Instead of filling the white space with a texture we filled it with an embossed illustration of clouds above the mountain. Makes for an overall very visual and tactile design."
November 23, 2010 | 1 Comment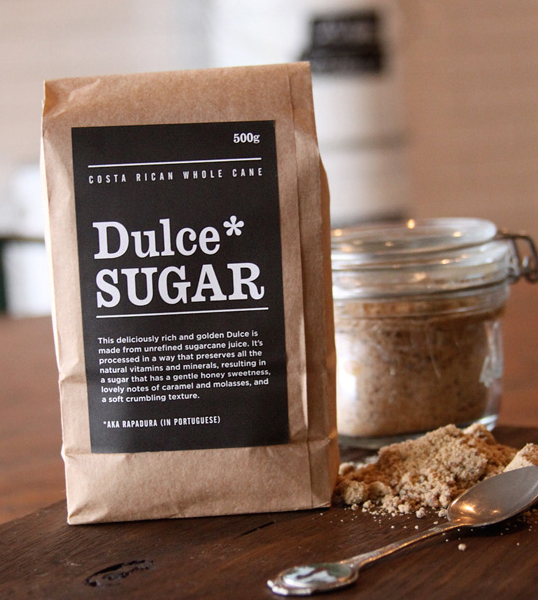 Designed by Swear Words | Country: Australia
"Our lovely friends at Market Lane have launched a new product that works deliciously with their incredible coffee.
'Dulce' is the Spanish name for sugar made from dried sugar cane juice. It is unrefined and has amazing caramel and molasses notes – perfectly able to be eaten all by itself."
November 23, 2010 | No Comments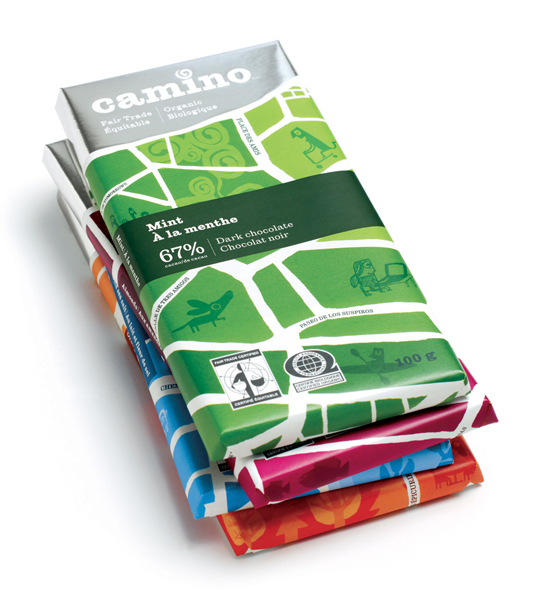 Designed by Karacters Design Group | Country: Canada
"To coincide with a greater availability in stores across Canada, Camino is unveiling a new brand packaging system for its line of premium organic and fair trade products, gradually expanding outside the realm of cocoa and sugar products.
Developed by Karacters Design Group, the brand idea "a joyful food revolution" captures Camino's belief that through the joy of eating great tasting food made from quality ingredients, people will be encouraged to think differently about their food – where it came from, who made it and what's in it.
November 22, 2010 | 2 Comments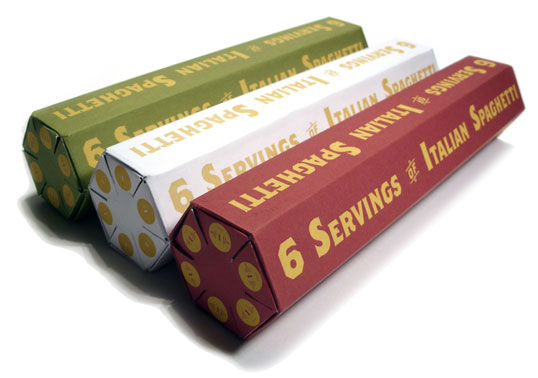 Designed by Neal Fletcher | Country: United Kingdom
We featured Neal's student packaging concept for spaghetti back in August. He's since redesigned his packaging to give it a different look and feel while still using the ingenious 'portion control' packaging method he originally devised.
"My spaghetti packaging design stemmed from a project I was set on my degree course, we had to pick one of five difficult objects to package (spaghetti, marbles, an egg, a single rose or custard powder). The reason I chose Spaghetti was because I always find myself wasting spaghetti as I'd always cook too much, so I wanted to address that problem in some way.
There are already measuring devices for spaghetti on the market but nothing within the packaging itself, giving the consumer the spaghetti in 6 equal servings to save on waste, the packaging can then be re-used and kept forever. It was my aim to create something that was visually appealing but also addressed a problem and could serve as a useful aid in any kitchen."
November 22, 2010 | No Comments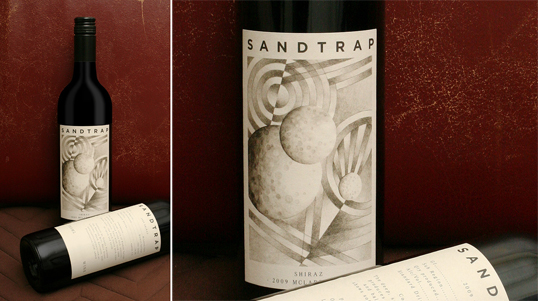 Designed by Mash | Country: Australia
"A new wine from Tupelo. First drowning in water, now sinking in quicksand. A different approach was taken to the Tupelo wines, with an abstract molecular illustration of quicksand (instead of the photographic approach of the previous Tupelo wines). Sandy yellowed uncoated paper serves as the backing for this sketched piece done by Peta Kruger and Mash."
November 22, 2010 | No Comments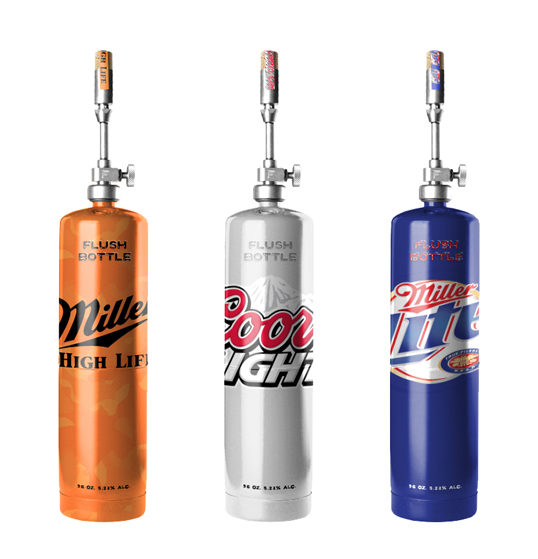 Designed by Kyle Fletcher | Country: United States
"Packaging concept for Miller Coors. 96 oz. of pressurized beer for the Nascar crowd. Drink it, spray it on your friends or wife, or light it on fire."
November 21, 2010 | No Comments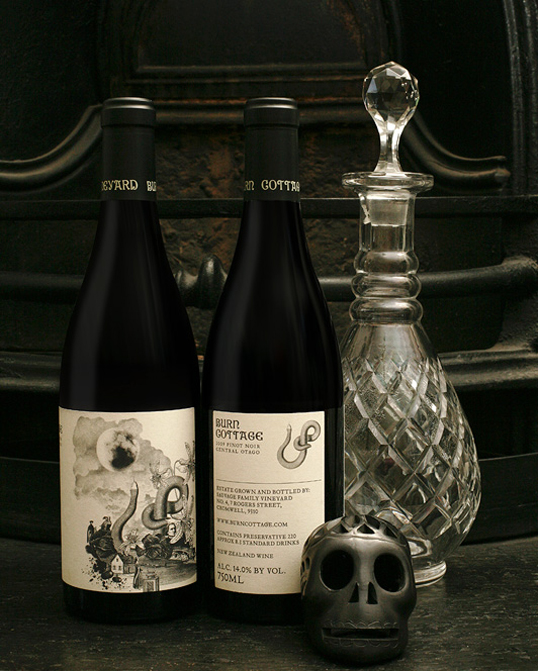 Designed by Mash | Country: Australia
"Something we've been looking forward to for a long time, the Burn Cottage wines have been released. The labels, thick  uncoated stock with the branding imagery wrapping around the imported French glass, mirroring the poster cut up business cards. Oh, and the wine is just as
tasty as the packaging.
November 20, 2010 | No Comments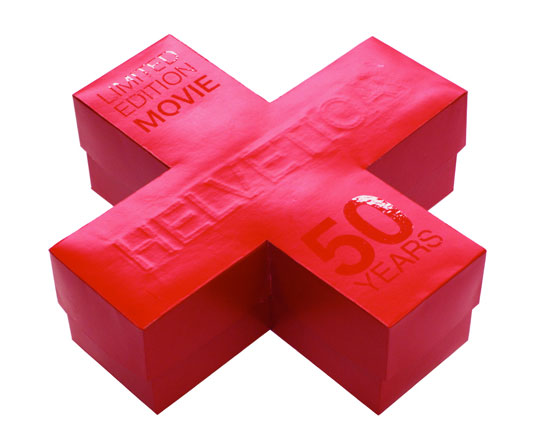 Designed by Nuno D'Almeida | Country: Portugal
A student design solution to package the Helvetica movie of 2007 in a limited edition box to commemorate its 50th anniversary.