November 10, 2010 | No Comments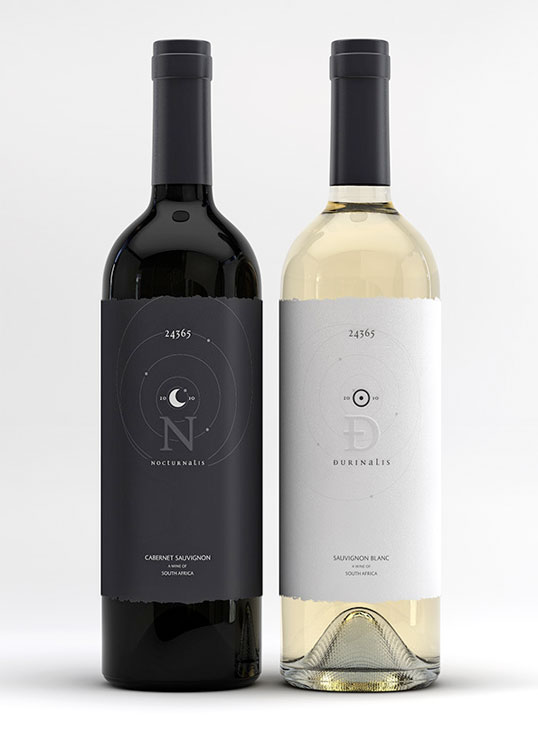 Designed by Marcel Buerkle | Country: South Africa
A beautiful wine packaging concept for a red and white wine.
November 9, 2010 | No Comments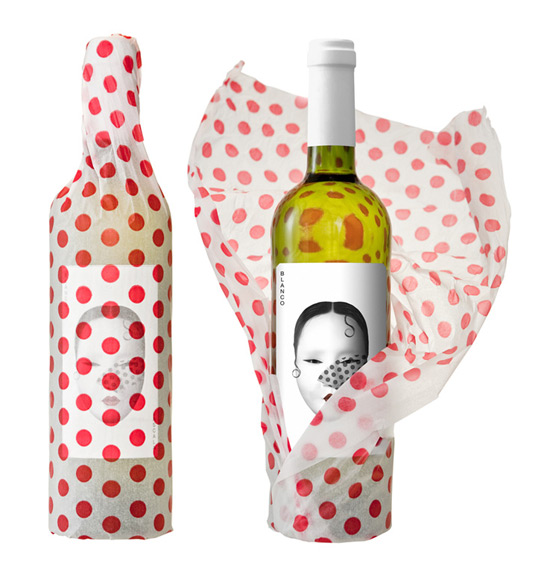 Designed by Eduardo del Fraile | Country: Spain
New work from Spanish designer Eduardo del Fraile. If you're new to Eduardo's work be sure to check out some of his other amazing work we've showcased in the past.
November 9, 2010 | 4 Comments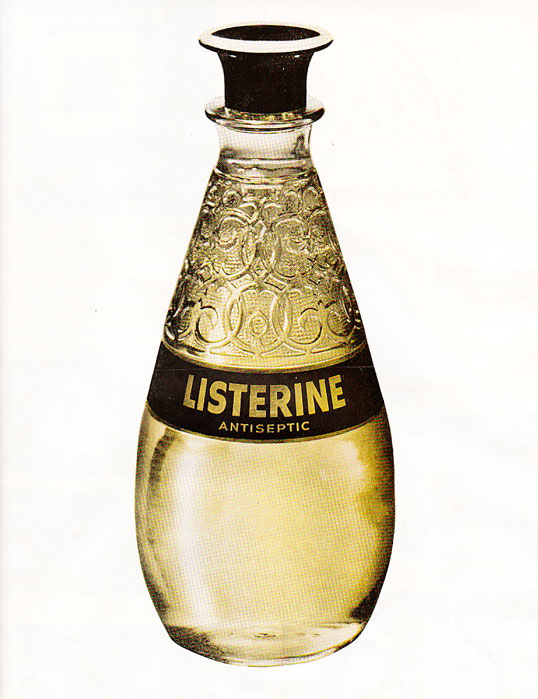 This gorgeous packaging for the popular mouthwash more accurately resembles a perfume bottle and is really quite beautiful for such a mundane product.
via Design Muse
November 8, 2010 | No Comments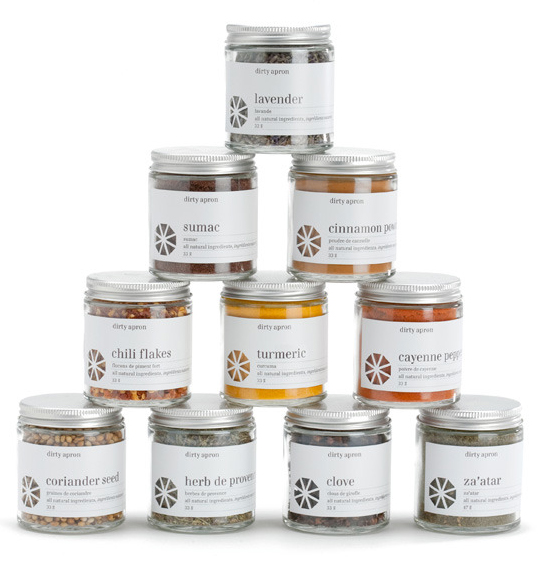 Designed by Glasfurd & Walker | Country: Canada
"The Dirty Apron Cooking School in Vancouver recently launched a new line of spices, blends, salts and olive oil.
Glasfurd & Walker was commissioned to design a clean, type driven identity and the packaging for the range – including gift packs with a flexible, modular structure to allow for various product combinations.
The labels feature a die-cut logo which gives the packaging a distinct shelf presence – allowing the diverse and vibrant colours in range of the spices to be showcased."
November 8, 2010 | No Comments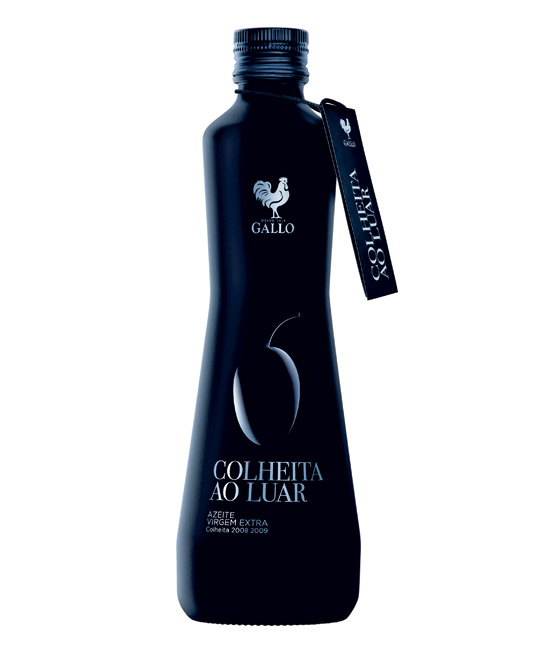 Designed by RMAC | Country: Portugal
"From the perspective of the harvest moon, a certain time of the day in which the olives' qualities are at their peak and give rise to an exceptional quality olive oil, creating a single bottle that can be identified at first glance. A literal approach, which plans to merge in a unique way the night's darkness (matte black bottle) and the moon's glowing brightness (silver cover and screen print on the bottle), which illuminates the olives and gives it a very special character."
November 8, 2010 | No Comments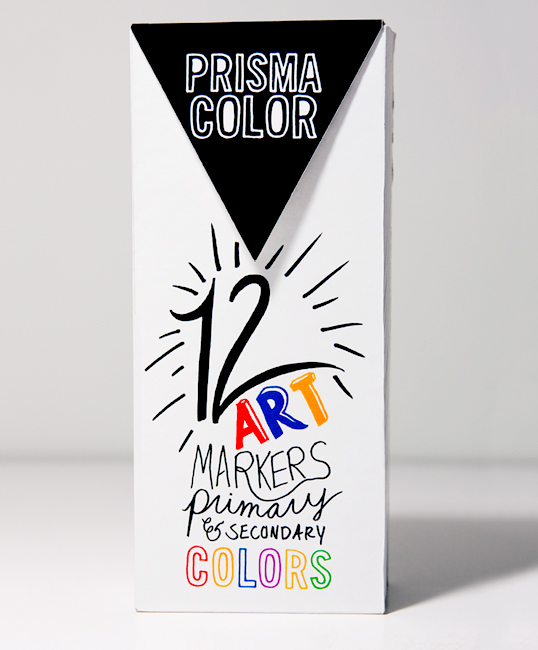 Designed by Lauren Mae Oswald | Country: United States
"Redesign of the Prismacolor 12 set marker package. The new package offers better functionality and durability, while embracing the artistic expression of the brand. All type was hand rendered and shows the utilization of the product."
November 8, 2010 | 1 Comment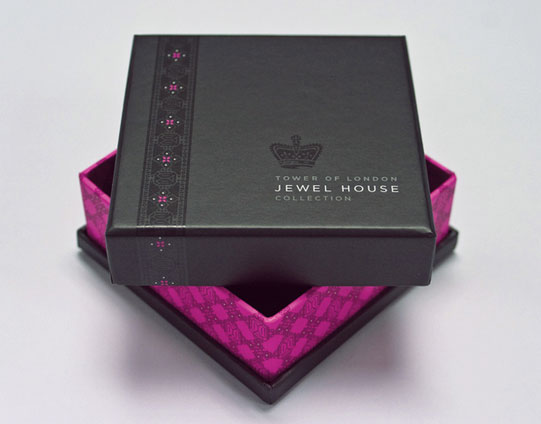 Designed by Aukett Brockliss Guy | Country: United Kingdom
"The Tower of London Jewel House Collection is the premium retail brand for Historic Royal Palaces, which has been completely re-positioned with a unique identity and complementary range of luxurious packaging and gift wrapping products.
The iconic crown symbol draws inspiration from St Edwards Crown, and forms a powerful centre piece to the Jewel House Collection identity. All luxury gift boxes, wrapping and gift bags have been carefully designed and detailed to deliver the highest levels of quality and customer satisfaction.
A bold repeat pattern, inspired by the Crown Jewels, is combined with an unexpected fluorescent pink colour to give a wholly contemporary twist on a traditional theme.
November 7, 2010 | 1 Comment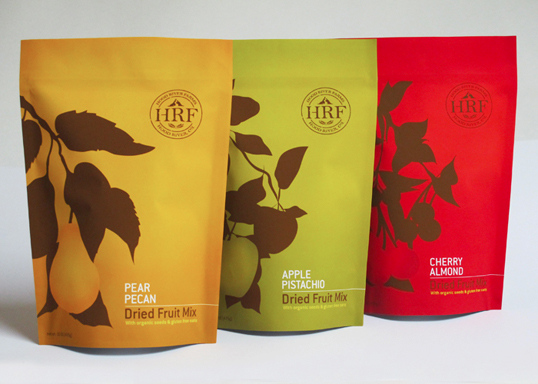 Designed by Tim O'Brien | Country: United States | Font: ITC Conduit
"This set of packaging is one piece of an identity system designed for a fruit distributor in Hood River, OR. The objective was to balance contemporary + organic styling."
November 6, 2010 | No Comments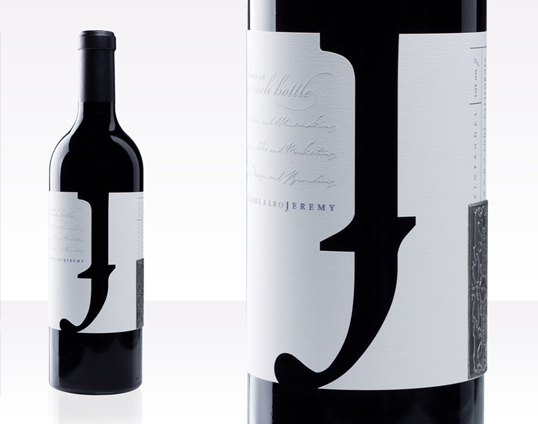 Designed by 6 West Design | Country: United States
"The unique full wrap dieline forms the phonetic " J " for Jeremy (why phonetic? "because we want to stimulate all your senses when experiencing these wines"), which also reads as a lowercase " f " alluding to the tagline "forty thousand hours in each bottle" when the wine is poured (invert the bottle). This duality is reinforced in the brand logotype, and further pushed in the package details & nuances (blind embossed typographic texture balanced with a hand applied vintage metal tag; contemporary minimalism meets old world tradition). This duality is a key symbolic element as it personifies both Jeremy's personality and approach to wine making."
November 5, 2010 | 1 Comment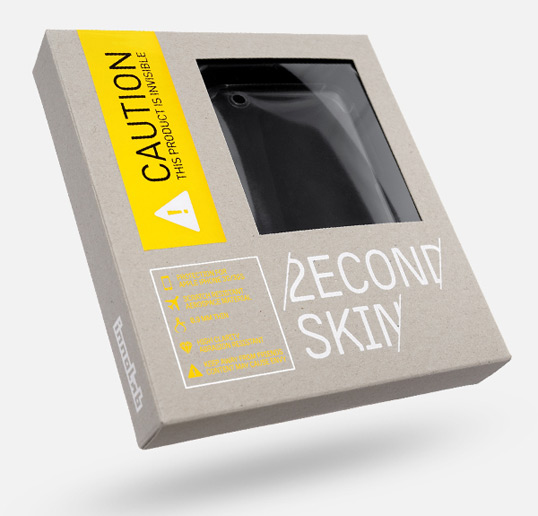 Designed by Foreign Policy Design Group | Country: Singapore
Branding and packaging design for iPhone accessories label.