December 29, 2010 | 3 Comments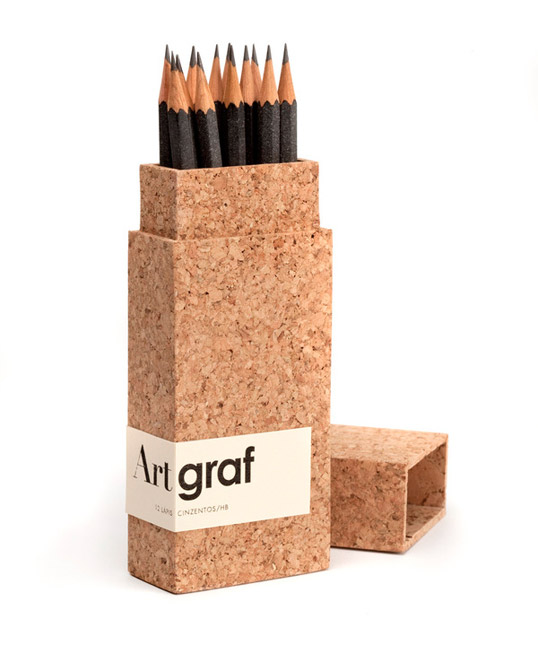 Designed by Mario Jorge Lemos | Country: Portugal
Packing for 12 gray upscale pencils.
December 28, 2010 | No Comments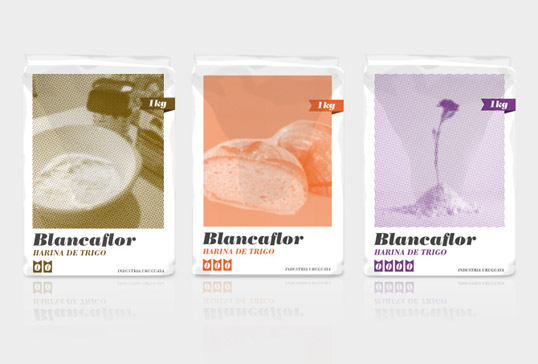 Designed by Martín Azambuja | Country: Uruguay
"The project was to design new packaging of flour for people who like cooking. I decided to use two colours and a reticle picture."
December 28, 2010 | No Comments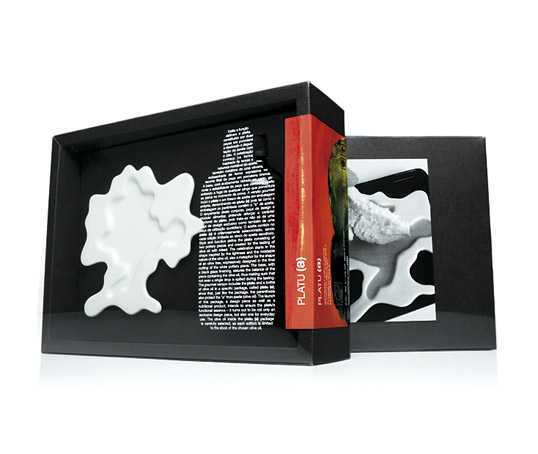 Designed by MPFXDESIGN | Country: Portugal
"This package, specially designed to hold a platu and a bottle of gourmet olive oil, is called platu(a). In the word "platu(a)", the parenthesis (a) hold sthe azeite (the Portuguese word for olive oil), just like the package does. The launch of this package is intended to reinforce the platu's functional essence – it is  not only an exclusive design piece, but also a useful everyday object. The olive oil inside the platu(a) package is carefully selected, and each edition is limited to the stock of the chosen olive oil."
December 27, 2010 | 1 Comment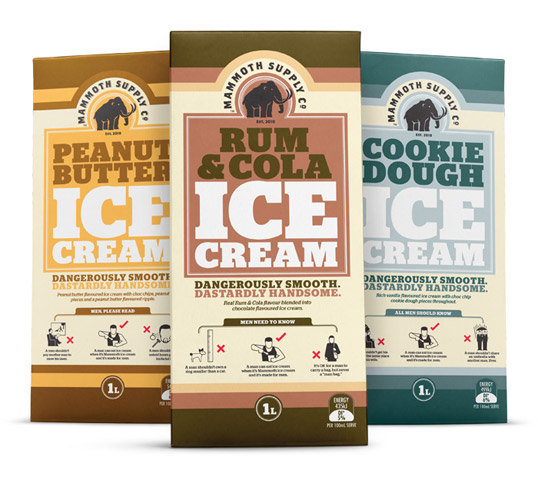 Designed by Shine | Country: New Zealand
"Mammoth Supply Company is a brand that lives in a man's world and always talks from a male perspective, even when talking to women as it sometimes does. Mammoth is not chauvinistic or sexist in any way; it recognises that most women want their blokes to be blokes. It's not interested in getting involved in a battle of the sexes, or 'men are from Mars/women are from Venus' debates.
Mammoth simply wants to stand up for and celebrate what 'real men' are about and the type of food they want to eat. We talk in men's language about things that men care about or are entertained and all our products are designed primarily to be enjoyed by men."
December 27, 2010 | No Comments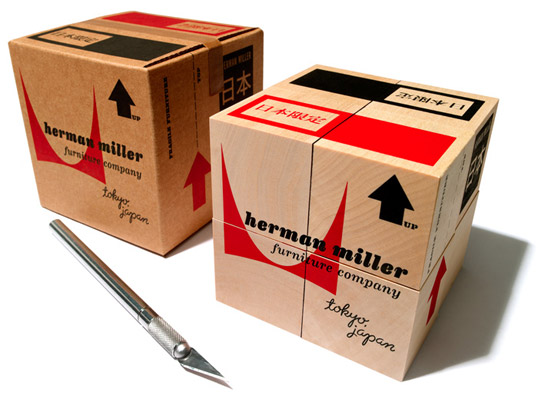 Designed by House Industries | Country: United States
"This time a custom House Industries block set design commissioned by friends at Herman Miller Japan. I thought I'd try to roll all of my favorites into this one… Andy Warhol, Maria Montessori and, of course, the Herman Miller trifecta; Nelson, Eames and Girard.
December 26, 2010 | No Comments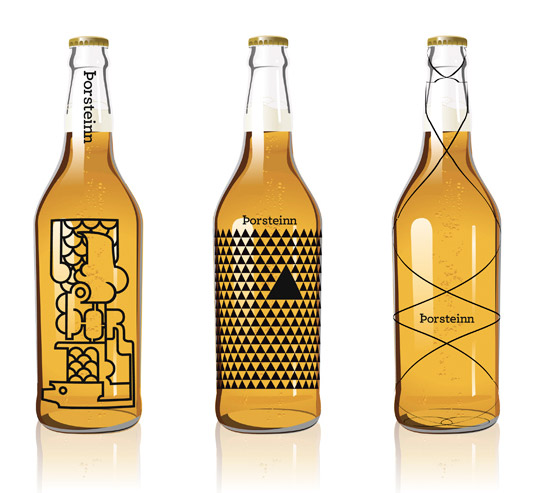 Designed by Thorleifur Gunnar Gíslason | Country: Iceland
"This beer brand concept was born on a sunday night at school where we were supposed to make a brand for a micro-brewery. The name is traditional Icelandic name that could be loosely translated into "thirsty one".
The concept is a simple one. One beer, 10 different bottle designs by 10 different designers. The design would be changed annually. The design could be put on beer glasses as well. The design is limited to black graphics on a 33cl glass bottle.
This was the result from collaboration between three graphic design students at the Iceland Academy of the Arts, Thorleifur Gunnar Gíslason, Geir Olafsson and Hlynur Ingolfsson."
December 25, 2010 | 4 Comments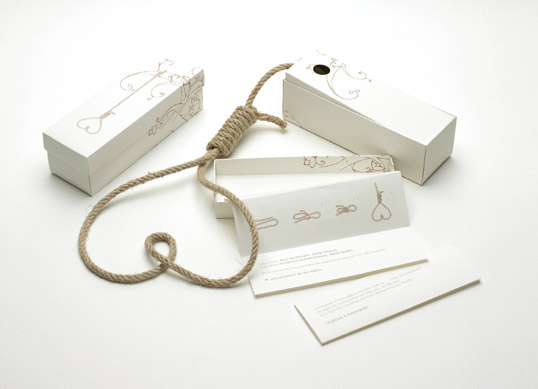 Designed by Chris Trivizas | Country: Greece
"We are going to tie the knot. In the Greek language, there is an expression that uses the word "hang" in order to say "marry". So, traditionally, when the father of the bride says "I will hang them", he means that he will tie the couple with the holly bond of marriage.
This tradition inspired a humorous invitation that includes both a rope and instructions on how to make a slip knot."
December 24, 2010 | 2 Comments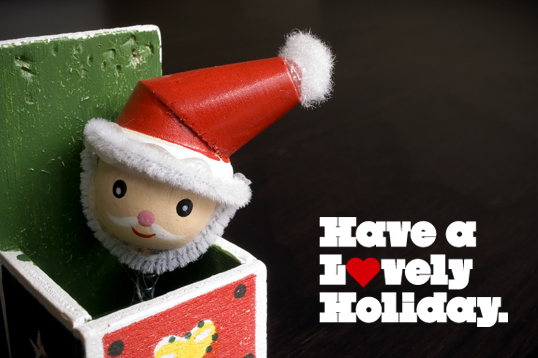 Lovely Package wishes all of our readers a safe and happy holiday.
December 24, 2010 | No Comments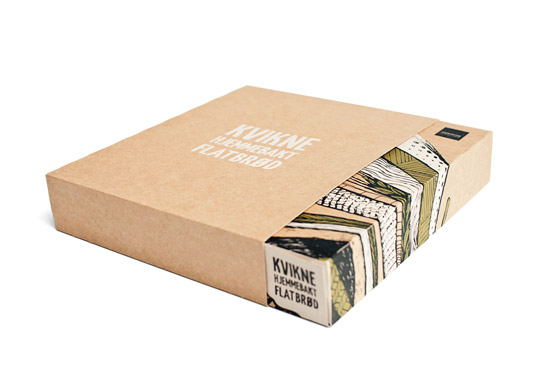 Designed by Form til Fjells | Country: Norway
"Early this year we designed this packaging for a small, local client that produces a very traditionally kind of bread. This is a thin, crisp kind of bread that we norwegians use together with fish and meat dishes. The speciality for Kvikne is that its 100% homemade, and is of a much higher quality than the industrial breadtypes.
Most of the packing of these kind of products are, either very "homemade" stuffed in a Sponge cake box, a plain paper bag, or bombed with old traditional ornaments or a photo of "mom baking bread" and so forth.
So, we wanted to create something entirely different that would reflect all the values the client had, and bring them up to a new level. We wanted the box to feel exclusive, but to be rooted in its origin.
December 24, 2010 | 1 Comment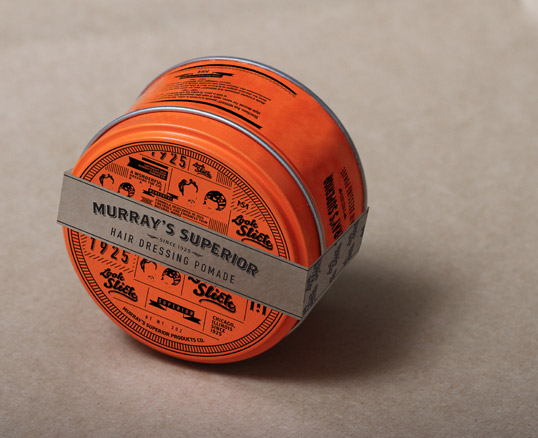 Designed by Jadyn Klassen | Country: Canada
"This is a repackaging design of Murray's Superior Hair Dressing Pomade.
I decided to keep the orange tin because of the equity that it holds. I have focused on the history of the brand through type, illustration and slogans that have been collaged into the design on the tin. This was a project that included a new logo as well as a campaign."