December 23, 2010 | 8 Comments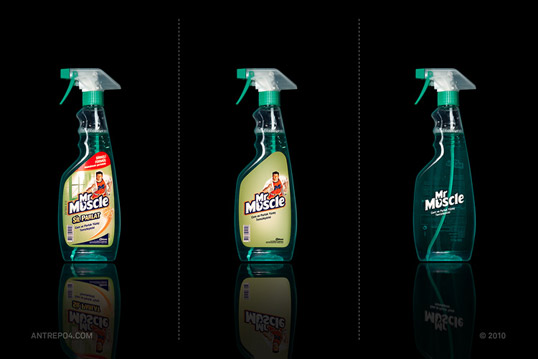 Produced by Antrepo | Country: Turkey
"Our latest project is about simplicity and we try to find alternate simple versions for some package samples of international brands. We think almost every product needs some review for minimal feeling."
December 23, 2010 | 1 Comment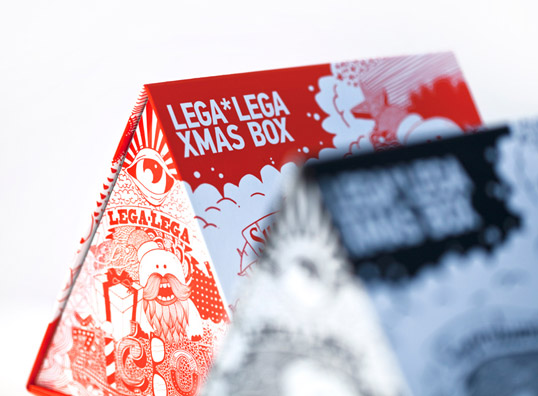 Designed by MIT | Country: Croatia
Seasonal T-shirt packaging from MIT for Lega-Lega.
December 23, 2010 | No Comments
Designed by Pearlfisher | Country: United Kingdom
"Pearlfisher has created the branding for Mii, a make-up line from Gerrard International – the first own-brand make-up line from this leading consultancy and distributor for professional beauty salons and spas. Mii offers an exciting choice of everyday make-up essentials with a professional quality that is not directed soley by colour trends and fashion fads.
Appointed in 2009 on the strength of its beauty brand credentials, Pearlfisher was tasked with creating brand strategy, product segmentation, naming, tone of voice and the packaging design.
The brand essence revolves around the idea of ultimate individuality. The consumer is at the heart of the brand and the products work to enhance and define the individual beauty – the real 'me' – of those that use them. The brand name is an aural representation of the brand essence and looks unique and stylish when written.
To help simplify, stand out and educate in the cosmetic marketplace, the graphic design is led by copy & tone of voice with useful hints and tips on how best to use the Mii products to suit the individual. The colour scheme reflects the premium and professional quality of the brand.
Natalie Chung, Creative Director Pearlfisher says "Mii appeals to both the professional market and the non-professional consumer. The design portrays the quality and educational aspect of the brand whilst also giving Mii a completely ownable and chic look and feel".
December 23, 2010 | No Comments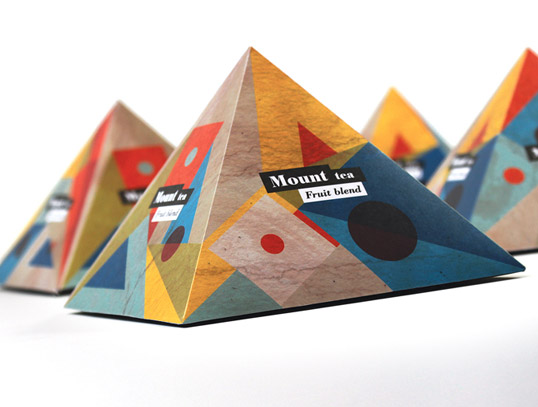 Designed by Klee | Country: The Netherlands
"Mount tea Germany asked Elroy Klee to develop a distinctive packaging. The packaging can be found temporarily in specialty stores. The packagings shape refers not only to the pyramid shaped teabags but also to the brand name."
December 23, 2010 | No Comments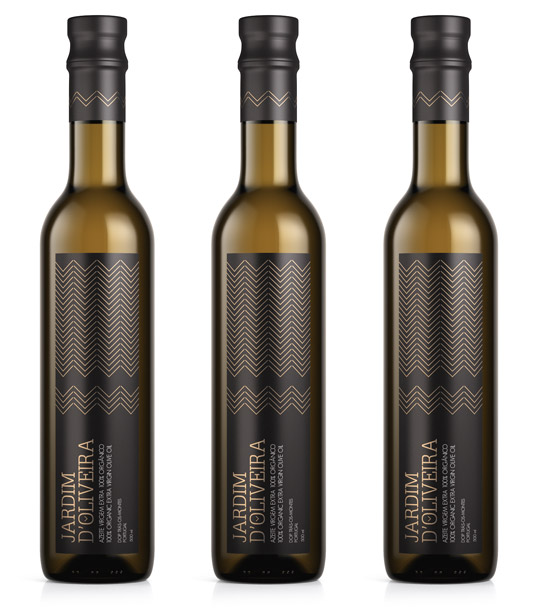 Designed by NTGJ | Country: Portugal
"Jardim D'Oliveira aims to be not only a simple and modern olive oil but also a part of peoples lifestyle.
It is a delicate DOP Trás-os-Montes 100% organic extra virgin olive oil with a pleasant taste of fresh olives and a beautiful golden color.
Jardim D'Oliveira is a blend of stylish conceptual design and premium quality Portuguese olive oil."
December 22, 2010 | No Comments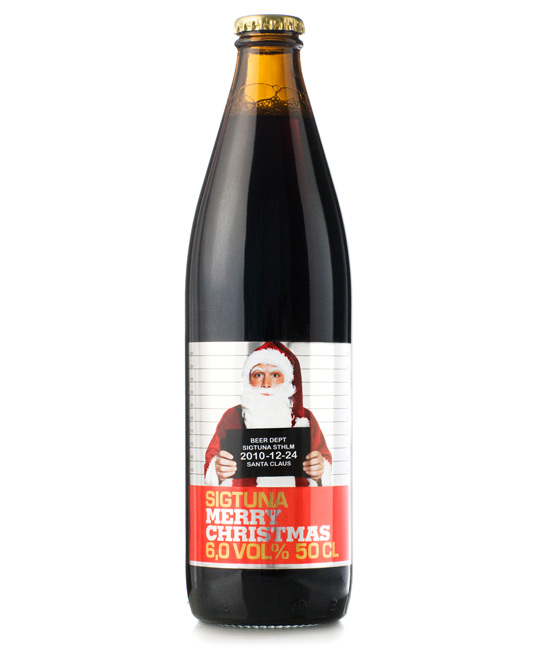 Designed by Morkman Reklambyrå | Country: Sweden
"Sigtuna is an up and coming micro brewery just outside of Stockholm, Sweden. They have recently received numberous awards for their beers and continue to reap success within the beer communities. This years christmas lager needed a design that highlighted the premium characteristics of the beverage, while adding a new twist to the symbolism of the holidays."
December 22, 2010 | 3 Comments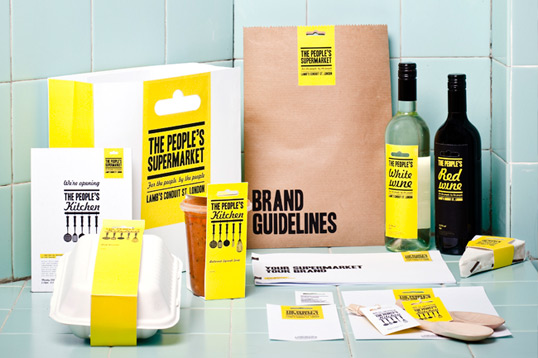 Designed by Unreal | Country: United Kingdom
"The People's Brand
After approaching the Supermarket to design some launch posters, we were tasked with developing the brand, which needed to reflect the co-op's core values of being communal, affordable and democratic without appearing too virtuous or elitist. A full identity programme was required including logo, stationery suite, advertising, packaging and brand guidelines.
As the organisation is not-for-profit and production budgets are consistently low, the designs needed to be simple to implement. As a result, much of the packaging and print material needed to be produced in-house.
December 22, 2010 | 1 Comment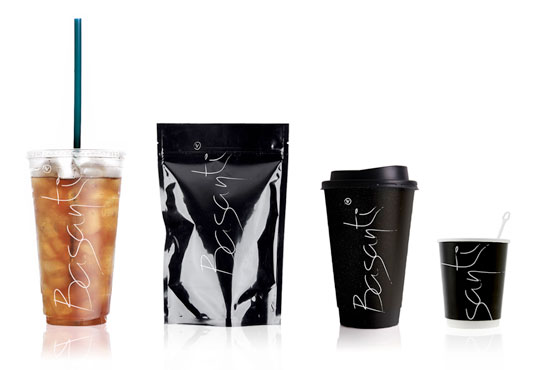 Designed by Menosunocerouno | Country: Brazil
Beautiful chalkboard-inspired packaging for Mexican coffee brand Basanti.
December 22, 2010 | 1 Comment
Designed by Christopher David Thompson | Country: New Zealand
"This was my response to an open brief from my client, to create a brand for a series of wines that would link their Marlborough (NZ) vineyard to the proprietor's pirate ancestors from Lundy Island (UK).
After being helicoptered out to the island to photograph and research my client's ancestral history, I returned to New Zealand and came up with the name for each – relating to a specific story discovered in that research. The names were then also matched to the characteristics of a specific wine variety. A top NZ calligrapher, Peter Gilderdale was then invited to create the stunning calligraphy that features on the labels (authentic to the relevant 12th &13thC period of history, but with bit of a modern twist).
December 21, 2010 | 1 Comment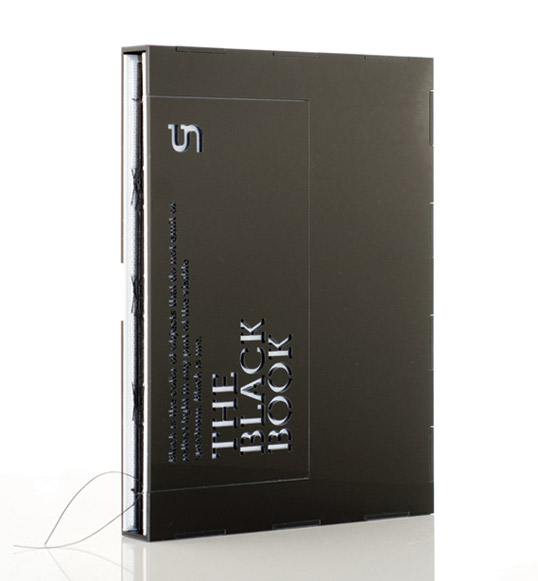 Designed by Wai Lun Wong | Country: Australia
"UN – The Black Book. "UN" which is extracted from the word "unusual". The content pages have been made with black paper and printed in black. In terms of the concept of the case, it has been designed as the relationship of structure between U and N."