March 3, 2011 | 2 Comments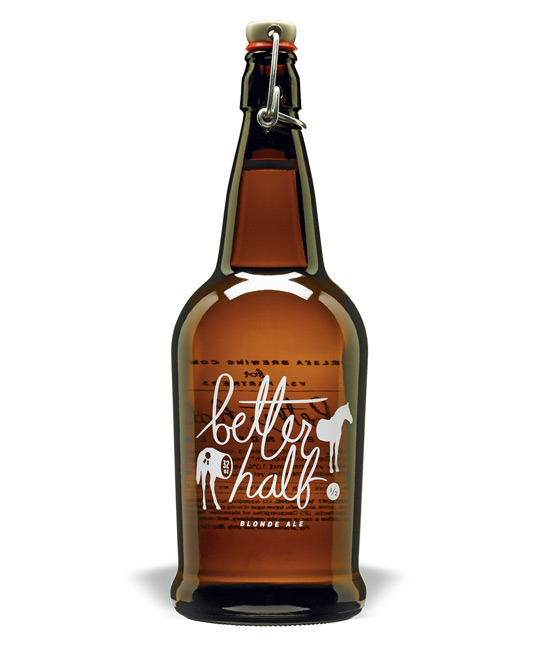 Designed by VSA Partners | Country: United States
"VSA Recently put on a Valentine's day exhibition in collaboration with NYC based artist, Stephen Antonson. For the show we worked with Chelsea Brewing Company to produce a custom names and packaged ale for the show — a sort of macabre wink to the theme of the show. We also produced postcards to go along with the whole package we sent out to guests that couldn't make it for the night of the show."
March 2, 2011 | 5 Comments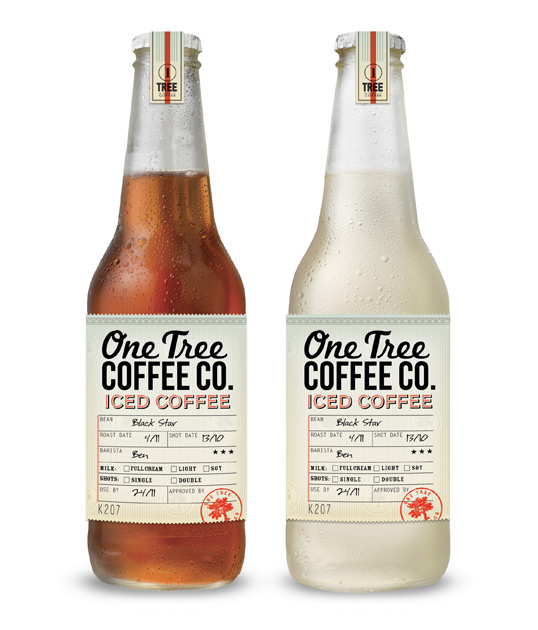 Designed by Boheem | Country: Australia
"One Tree Coffee Co is a boutique Espresso Bar in Newcastle NSW. They offer a small range of quality coffee blends, and wanted to offer their very own iced coffee – bottled in the store and sold within a day. The labels are designed so that they can be easily marked by hand with the details of the contents. The overall aesthetic for One Tree Coffee Co takes reference from the coastal city's coal and steel industries as well as the old railways used for transport of these goods. The design of these labels uses elements found in vintage train tickets and railway signs."
March 2, 2011 | 1 Comment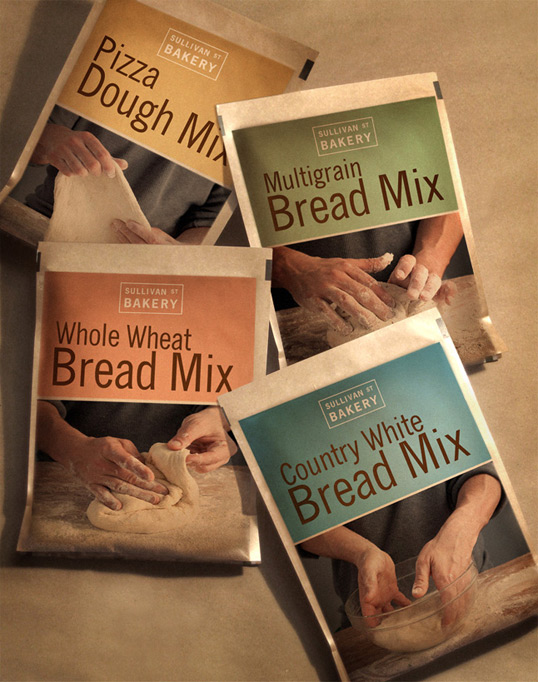 Designed by Hyperakt | Country: United States
"Sullivan Street Bakery makes some of the best bread in New York City. With almost two decades under its belt, it's a venerable institution in the city's culinary circles with many top restaurants serving its bread daily. Jim Lahey, the man behind the ovens, is expanding the bakery's product offerings. He asked us to work in partnership with creative director Greg Crossley on developing a packaging system that would extend the visual language of the bakery across all new and future products."
March 1, 2011 | 8 Comments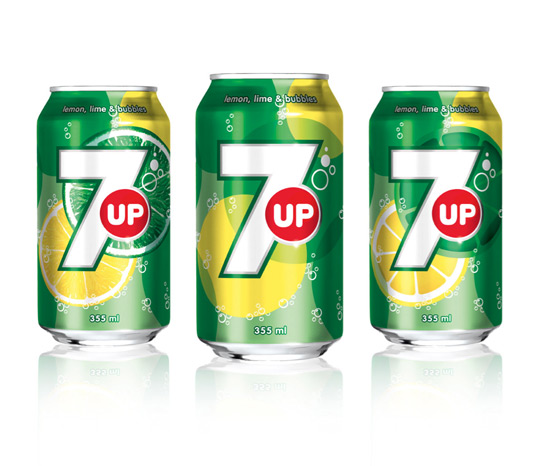 Designed by TracyLocke | Country: United States
"7up has launched a new global brand design created by TracyLocke New York, which is being rolled out in several countries around the world (non-U.S.) where the 7up brand is owned by PepsiCo. The TracyLocke work also includes new point-of-sale and through-the-line imagery.
The design goes back to the core elements that define 7up: lemons, limes, bubbles and refreshment. Beginning with a clear emphasis on the iconic number 7, the packaging brings to life vibrant citrus colors, fun bubbles and a clean, contemporary approach to the logo. Three different styles are available to markets (graphic bubbles, graphic fruit and real fruit) to conform to local packaging rules."
March 1, 2011 | 2 Comments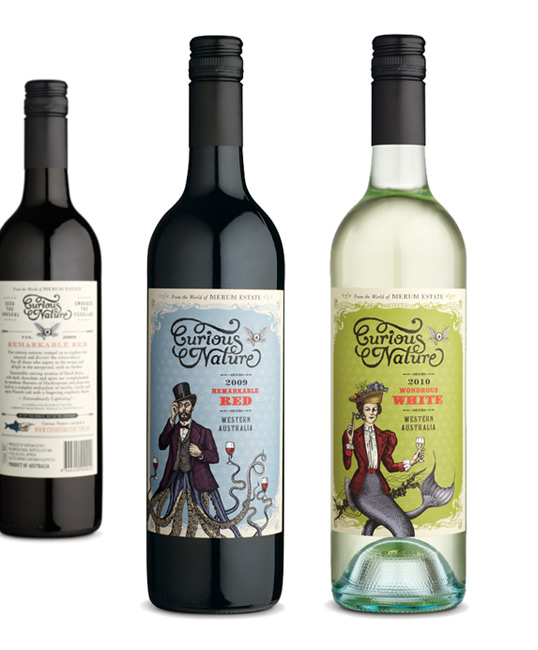 Designed by Manifesto Design | Country: Australia
"Curious Nature is the entry level range for Merum Estate. For this label the client asked Manifesto Design to create a name and concept which was fun, quirky and eye-catching on the shelf in a very competitive price range. The background theme to Merum Estate is 'nature', so this is nature with a twist – strange, half human creatures with a penchant for drinking wine that curiously observe us viewers as if we were the oddities."
March 1, 2011 | 11 Comments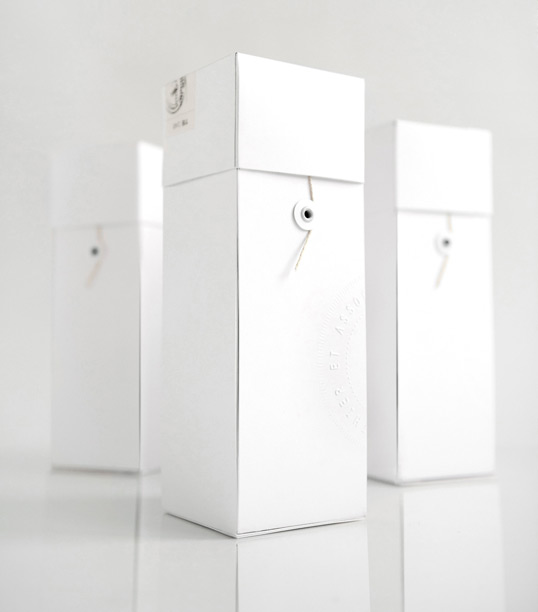 Designed by Gauthier | Country: Canada
"For the New Year, Gauthier has offered to all its clients a glass bottle that had many things to contest.  Let's eliminate plastic bottles and lift our glasses to the power of glass!
Created under the theme of resistance, the box is classic and clean on the exterior.  However, once the bottle is opened, the box pannels laterally detach themselves.  Just like an explosion, the words crash and call to the mass power of water drinkers."