April 15, 2011 | 7 Comments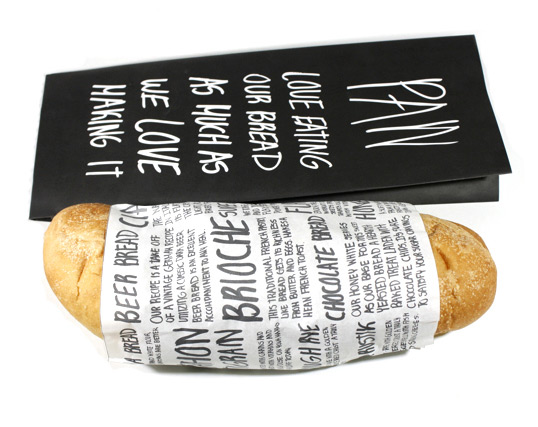 Designed by Leslie Ortiz | Country: United States
"Pan, originally an old record shop, is a bakery in Brooklyn, New York. Inspired by the bakery's location, I developed
two distinct solutions that reflect the influence of vinyl records and clustered, hand drawn street art."
April 15, 2011 | 1 Comment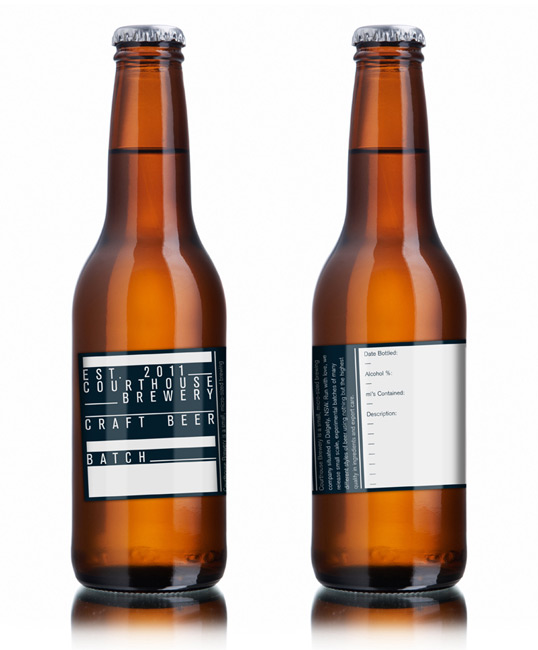 Designed by Timothy Batterham | Country: Australia
"Courthouse Brewery is an extremely small, family run brewery run out of the old Courthouse situated in Dalgety, NSW. While currently only brewing reasonably small batches for distribution amongst family and friends, the brewery has the capabilities of brewing on a far larger scale for commercial sale. The brewery wanted to create branding that could be used across all of their products as a generic label for the beer they brewed.
My solution was some branding that was, for convenience, printed on packaging tape, and could be cut and fitted to the individual bottles or to boxes of the beer for storage or distribution. I designed a generic label that could be used across all of their different brews and filled in individually or with another label in case they ever felt the need for the extra information for sale or storage purposes.
The branding concept was designed to communicate the same "fill in the blanks" idea that the labels were based on. This idea also communicated the kind of personal attention given to each batch of beer they make and shows the personal love and care this family has for their brewing."
April 14, 2011 | 2 Comments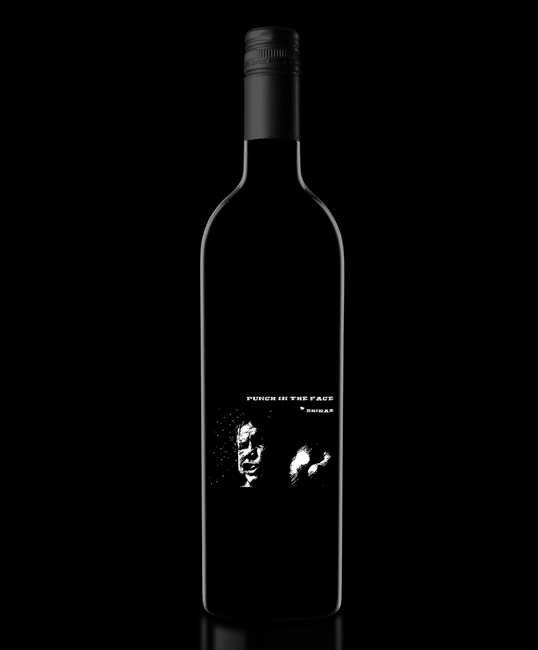 Designed by Cactus Restaurants Ltd. | Country: Canada
"The wine is produced by R Wines in Australia exclusively for Cactus Restaurants based in Vancouver, BC.  The name and label easily sums up what the wine is all about… big and bold, over-the-top and HIGH in alcohol."
April 14, 2011 | 1 Comment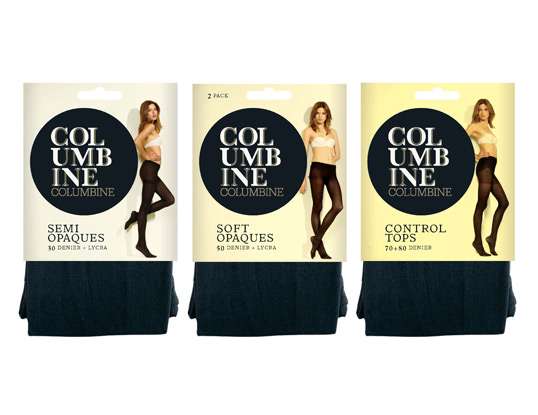 Designed by Dow Design | Country: New Zealand
"Columbine, the iconic hosiery brand, has been given a fashionable new look at the hands of brand design expert Dow Design.
The new logo and branding modernises the Columbine image, positioning the brand as a quality product for the mainstream market and creating brand cohesion across the range.
"We wanted to communicate Columbine's quality and stylishness while making an impact," says Dow Design's Creative Director Donna McCort.
"Although a trusted brand, Columbine lacked the personality needed to properly stand-out and attract the attention of younger shoppers. By giving the brand a fashionable new look, the packaging reflects the modern quality product inside and keeps Columbine right up with its competition."
April 14, 2011 | 1 Comment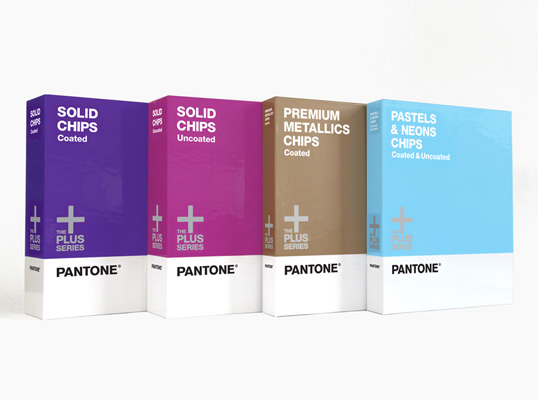 Designed by Base | Country: United States
"Pantone is the international standard for color in the world of design.
Identity, packaging, and launch campaign for Pantone Plus, the successor to the Pantone Matching System. We designed a logo lockup with the new name and framed it in the context of the iconic Pantone chip."
April 14, 2011 | 4 Comments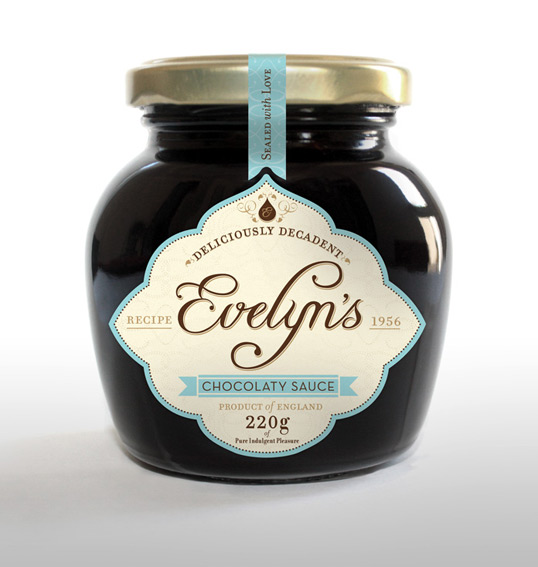 Designed by Jansen Harris | Country: United Arab Emirates
"Evelyn's chocolate sauce recipe has secretly passed from one Evelyn woman to the next over several generations. This sense of heritage and handcrafted quality inspired the creation of the identity and influenced the design to elevate chocolate sauce to a position of being a personal, almost everyday luxury. Rich and chocolaty, this indulgent pleasure is the perfect desert for any dinner party. We were asked to strategically position, create an identity and design packaging for this decadent new brand."
April 13, 2011 | 7 Comments
Designed by Heather Nguyen | Country: Canada
"NOBLE Handcrafted is a brand that embraces the collaboration of craft with the pioneering of our new American food tradition, a tradition that is being continually refined."
April 13, 2011 | 3 Comments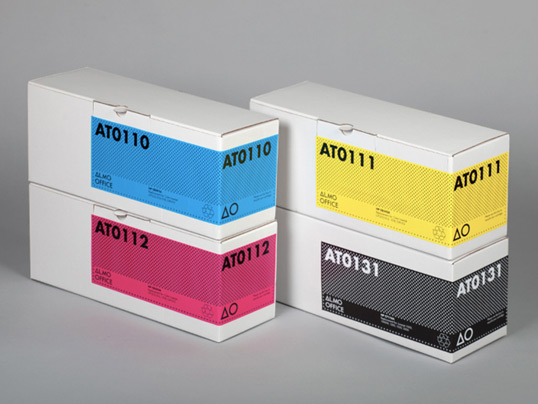 Designed by Company | Country: United Kingdom
"Being the greenest office supplies company, means you have to keep looking for innovative ways to help the environment. After 5 years of research and development, Almo are please to have released their own toner cartridges. In addition to great quality and value for money, the partnering manufacturer has genuine green credentials. With so many printers and models available, we decided to make the delivery operation easier, by making the toner colour and model number really stand out."
April 12, 2011 | 7 Comments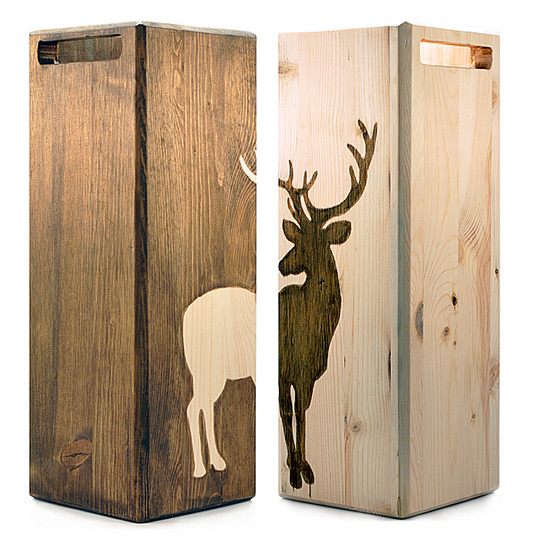 Designed by Erica Craig | Country: Canada
"A (fictional) winery in the Okanagan Valley wanted to create a unique and sustainable brand identity that embodied the youth and beauty of British Columbia.
The product is targeted towards males and females ages 25+. The whole inspiration behind the design of Kingswood stems the company wanting to create a sustainable brand. BC is known for it's bountiful forests and I wanted to capture that but in a freshly refined way. I created a brand that focuses on showcasing the quality of the product by using a timeless, gender-neutral design.
April 12, 2011 | 1 Comment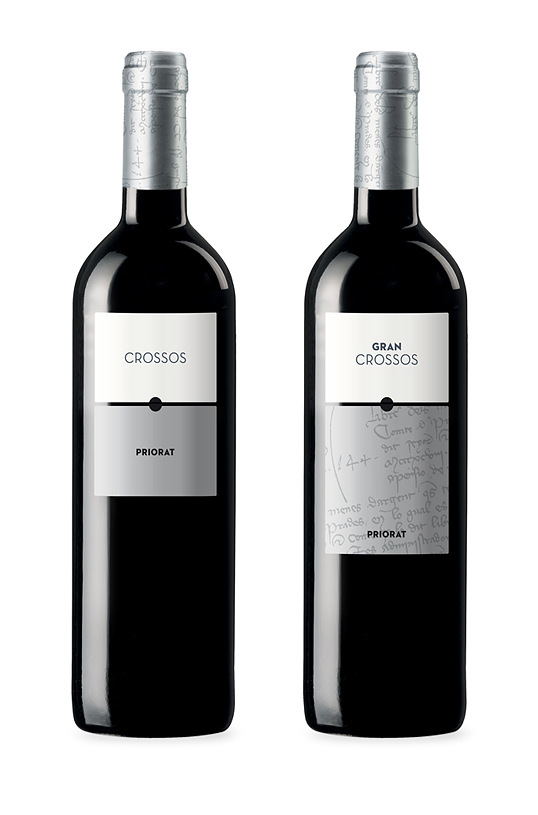 Designed by Atipus | Country: Spain
More wonderfully simple label design and architecture by Atipus in Barcelona, this time for Vi Crossos.