July 30, 2011 | No Comments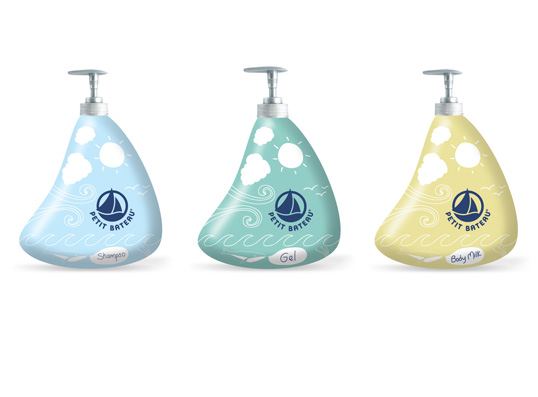 Designed by Sebastián Castro | Country: Colombia
"We were asked to design a bath product line (shower gel, body milk and shampoo) for babies using an existing brand.
I decided to make a representation of the symbol through the volume of the pack, avoiding the use of common bottles and giving the product more personality. For the graphic, I used the symbol as part of an illustration but still keeping it first in the reading hierarchy."
July 29, 2011 | 4 Comments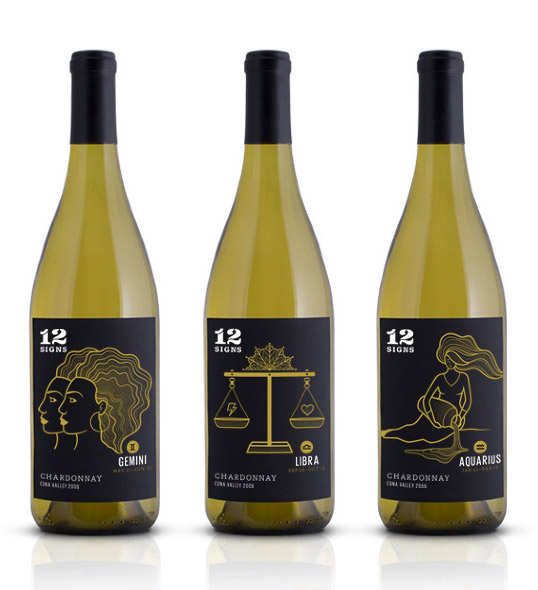 Designed by Anchalee Chambundadongse | Country: United States
We love hearing stories like this. When Marie Fox, proprietor of 12 Signs Wine was looking for designers to develop her new brand she found designer Anchalee Chambundadongse through Lovely Package.
"A wine to compliment your zodiac sign? What a great idea! And the research was very, very interesting. I created unique illustrations for each of the 12 zodiac signs using color to differentiate the elements and wines: earth, air, wind, and fire. Wouldn't this make a great little birthday gift?"
July 29, 2011 | No Comments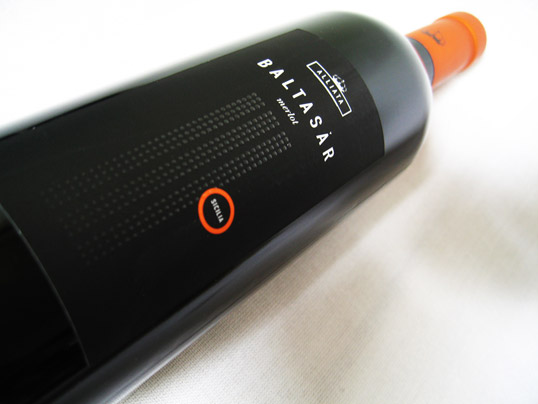 Designed by Marco Colognola | Country: Italy
Branding (Identity, labels, packaging, web site) for Alliatavini, Italy.
July 28, 2011 | 7 Comments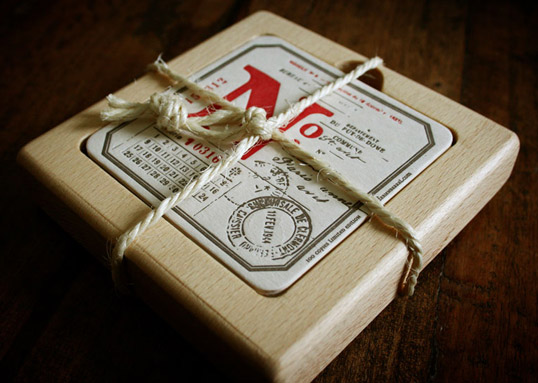 Designed by Fabien Barral | Country: France
"The first idea was to create coasters as a self promotion, but as people really liked the coasters I reissued them in 2 colors and also created a special package. Letteramagica in Poland proposed these nice wood boxes. The only wayt to get them is by supporting my blog Graphic-ExchanGE."
July 28, 2011 | 3 Comments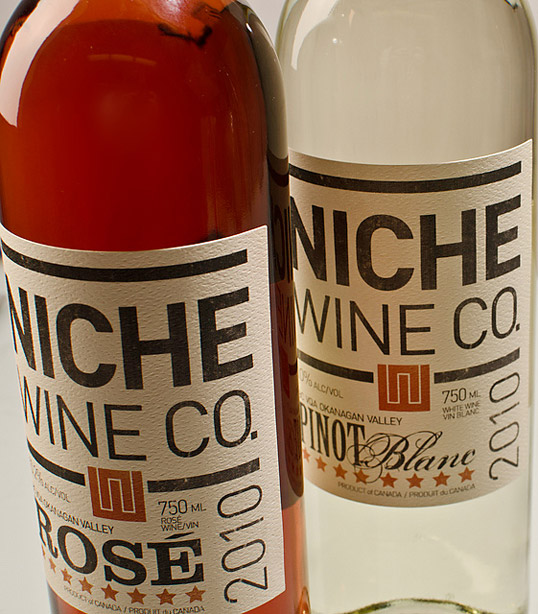 Designed by Topshelf Creative & Geoff Vreeken | Country: Canada
"The idea was to bring a craft beer feel to the wine category. A masculine, old letterpress approach used to demonstrate the fact that the winery is essentially a four-person, hands-on operation … much like craft brewing."
July 28, 2011 | 1 Comment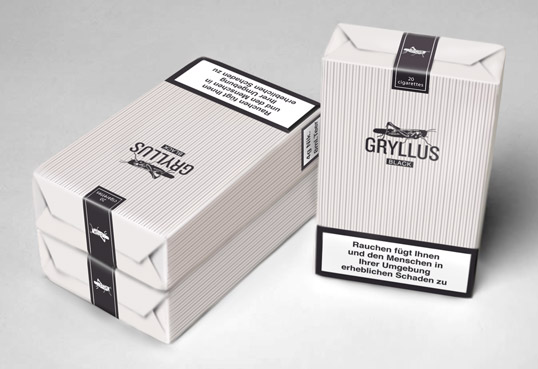 Designed by Martin Fürst | Country: Austria
I created this fictitious packaging in my  free time. The project was to create a new brand of cigarettes. My plan was to make a alternative and high quality product. A Gryllus is a kind of grasshopper that lives in the tabacco fields of Japan where they eat the tabacco leaves and produce high quality fertilizer which gives the product a special taste."
July 27, 2011 | 3 Comments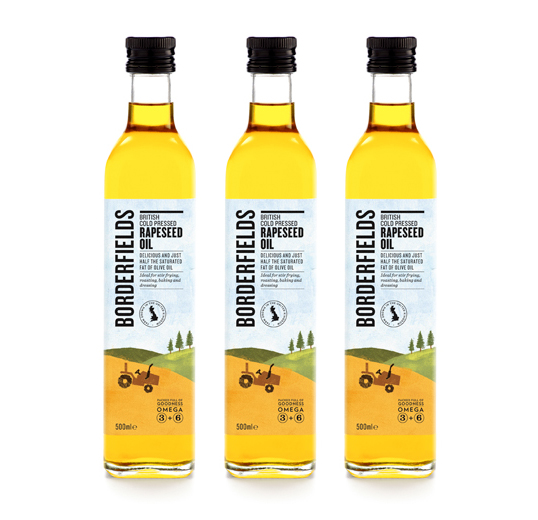 Designed by Cubic | Country: United Kingdom
"Borderfields had been around a while, but sales were flagging. Our task was to breathe new life into the brand, and drum up some more interest in the supermarkets. We created a fresh new colour palette, together with a series of feel-good illustrations, to reflect a feeling of innocent, approachable charm."
July 27, 2011 | 7 Comments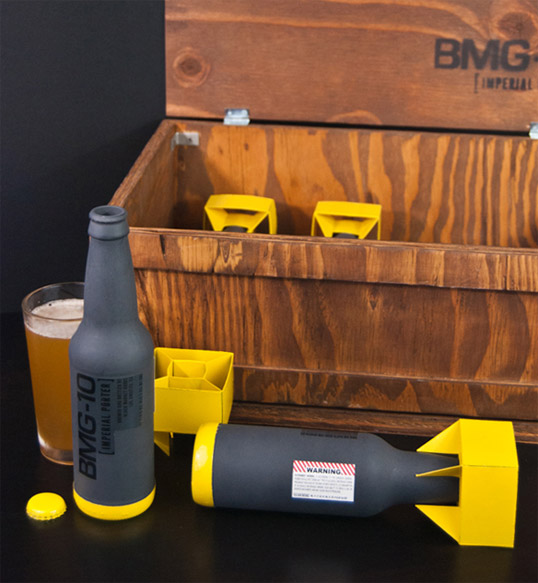 Designed by Marco Manansala | Country: United States
Conceptual packaging from Los Angeles based designed Marco Manansala.
"The project was to create a promotional beer packaging piece for a fictitious brewing company called, Black Market Goods. Because of the company name, the bottles were created to resemble illegal weapons sold in the black market. Each bottle took about 10 hrs to create due to the long drying times of the primer paint used for the body. Shiny yellow engine enamel was used on the removable fins, cap and on the base of the bottle to offset the matte color of the primer. Finally, a wooden box with a bracing system was designed and constructed to hold the bottles in place during transportation."
July 26, 2011 | 4 Comments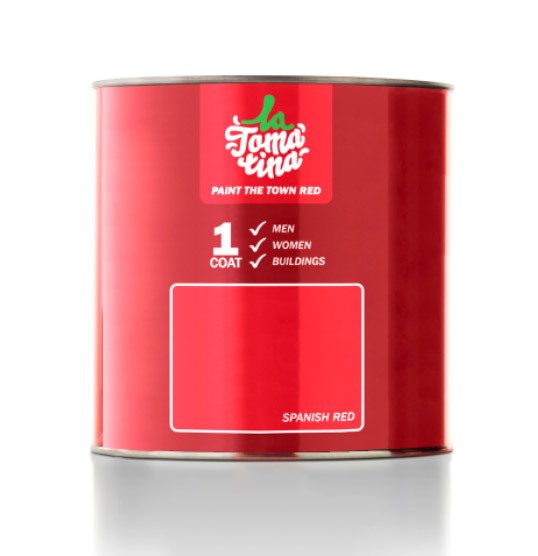 Designed by Chris Cavill | Country: United Kingdom
"Pitched advertising campaign for the world's largest tomato festival La Tomatina, situated in Bunol, Spain. The campaign targets the audience by a series of guerilla advertising and direct mail. The promotional pack contains a squishy rubber tomato, which reveals the festival logo once stretched (conceptually giving the viewer an insight to the festival). The container for the promotional item is designed in the style of paint packaging and plays on the phrase 'paint the town red'."
July 26, 2011 | 3 Comments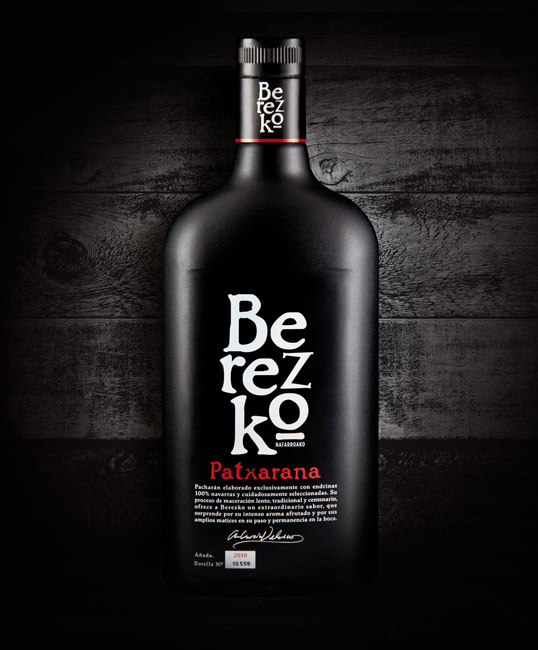 Designed by CB'a Graell | Country: Spain
"The design agency CB'a Graell, specialized in packaging and branding, has created the image for Berezco, the new pacharan of Ambrioso Velasco (Diego Zamora Group). The new design consists in the deconstruction of the brand. The use of a typography that communicates origin and tradition juxtaposed with a black background that makes the colours vibrate and the form of the bottle itself, enables the brand to transmit both authenticity and modernity: values that define a product that has been exclusively elaborated with the best blackthorn originating 100% from Navarra and whose traditional maceration process enables us to savour the authenticity of this pacharán."