July 18, 2011 | 2 Comments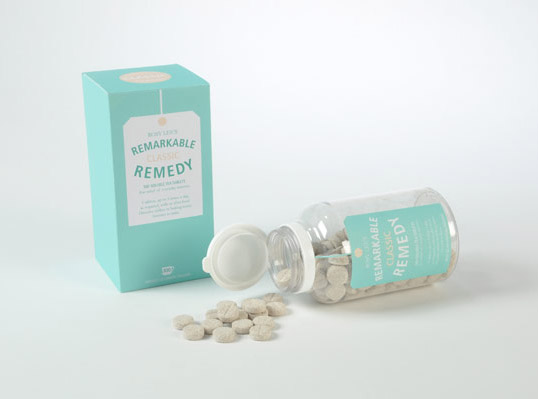 Designed by Kylie-Ann Homer, Sadie Hines-Dedman & Senwelo Foster | Country: United Kingdom
"Rosy Lee's Remarkable Remedy are soluble tea pills, which were created in order to illustrate the medicinal qualities of tea. Tea is often used to relieve the stresses and strains of everyday life, and Rosy Lee's allows for a quick release in the form of 5 soluble tablets that will dissolve in boiling water to create a relieving brew. Rosy Lee's comes in three varying strengths to suit different needs, the coloured dot on the packaging signifies the strength of the tea."
July 18, 2011 | 5 Comments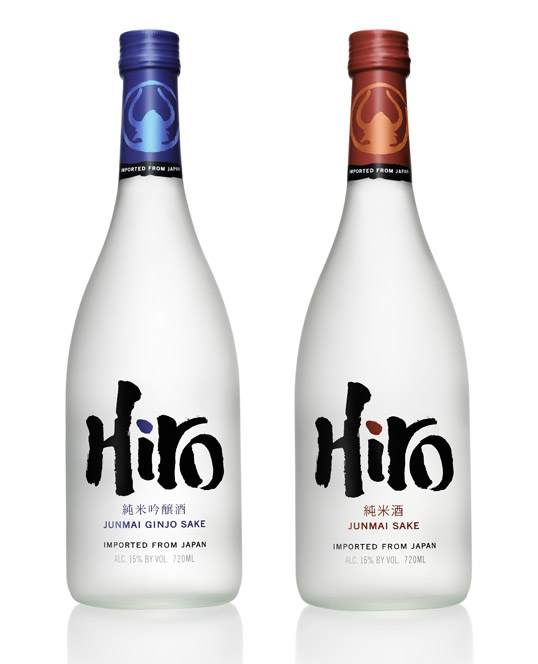 Designed by Monday Collective | Country: United States
"A simple brand identity, inspired by traditional Japanese calligraphy, reflects the swift movement of the Samurai warrior in action; a Japanese designer provided cultural insight and inspiration and a Japanese calligrapher (both from Monday Collective's group of experts) hand-crafted the bold, authentic type style; a simple brand icon on the neck of the bottle captures the Samurai in his warrior helmet, as a mark of distinction; and the story extends to the back-of-pack with an illustration of the Samurai warrior in action. The result differentiates Hiro Sake from both traditional and new spirits by simply expressing its cultural authenticity with a contemporary style that connects with today's international spirits consumer. Hiro Sake comes in two variants, Hiro Red (Junmai) which is served hot and Hiro Blue (Junmai Ginjo) which is served cold, communicated simply through a vibrant color palette. Hiro Sake will be introduced to the Greater New York area Summer of 2011, with a national roll-out later in the year."
July 17, 2011 | 3 Comments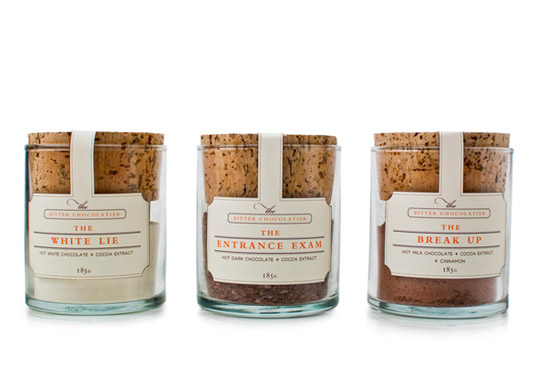 Designed by Miguel Molina | Country: Canada
"Brief: Create a sophisticated identity and packaging that reflect The Bitter Chocolatier's luxury offering and ironic humour.
Solution: The brand has an edge. The elegant look contrasts sharply with its ironic humour. Poking fun at himself, The Bitter Chocolatier tells his tales of misfortune throughout his life through the different flavours. The product differentiates itself from other brands while entertaining the consumer."
July 16, 2011 | 5 Comments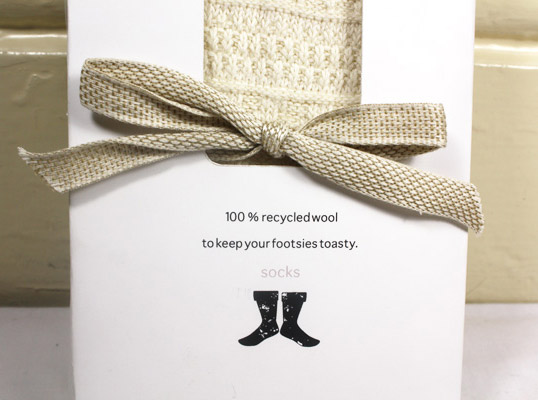 Designed by Lauren Elise Cassar | Country: Australia
"A wool store -Rust Suffolk is a fictitious store which overall encapsulates the spirit of the Australian woolen culture, combined with a modern day look to attract the inner city client. My design solution employs the soft coloured tones of natural wool, the packaging formulated to be naturally bought and given as a gift, for small woolen accessories such as gloves and socks. Tags were also designed, to be simply wrapped around a ready made scarf using twine."
July 15, 2011 | 8 Comments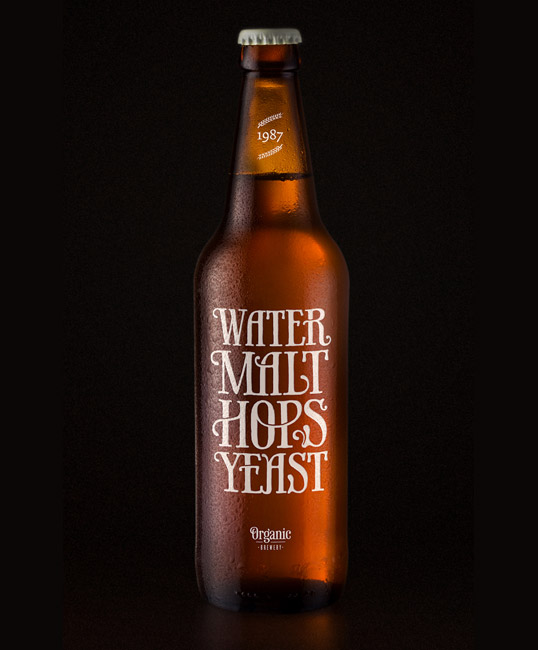 Designed by Simon Ålander | Country: Sweden
"This was an assignment for school where I was asked to design some sort of packaging — so I decided to make a fictional beer label. The reason that I wanted to make a beer label was because I like the format of the bottle and I wanted to experiment with that. Water, malt hops & yeast is an organic lager made for design-conscious people who also think about the environment.
The label on the front is a customized hand-drawn version of the beautiful typeface Phaeton with lots of soft curves to enhance the ecological feeling of the label."
July 15, 2011 | 1 Comment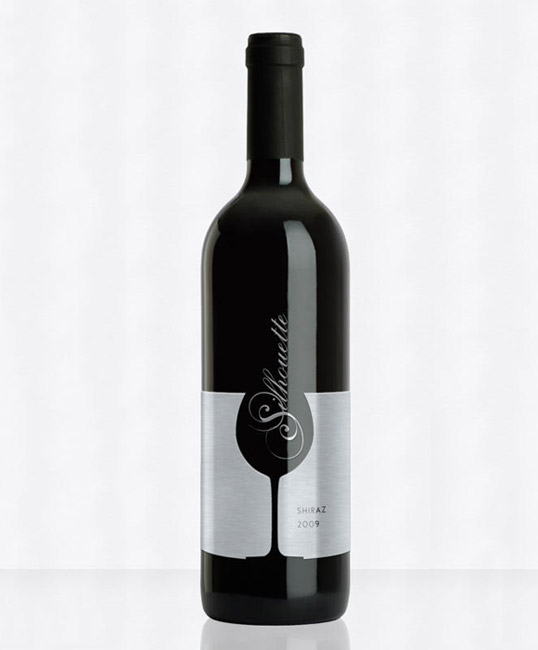 Designed by Nosh Creative | Country: United States
"We designed this label in a unique way so that the metallic, paper label wrapped around the bottle and stopped just short to make a silhouette of a wine glass. The calligraphic logo was silkcreen prior to the label application. Only the type and year are mentioned on the "front". While all other information is saved for the back so not to distract from the simple design."
July 14, 2011 | 2 Comments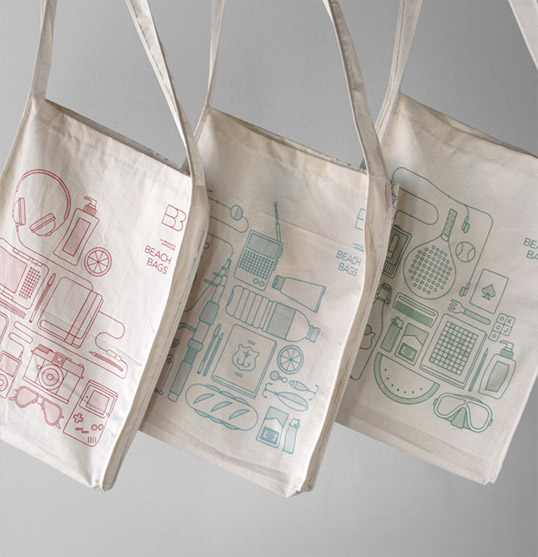 Designed by Atipus | Country: Spain
"As self-promotion for the studio, this summer we have designed and produced cross natural cotton bags to take to the beach, to the mountains, to a picnic, to travel…
We created three different patterns corresponding to three types of character: Sushi, Sandwich, Watermelon"
July 14, 2011 | 1 Comment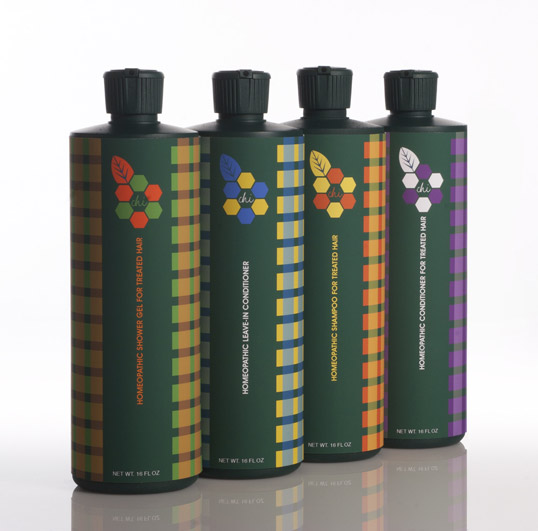 Designed by VonDerBlum | Country: United States
"This line of packaging concepts is for existing haircare brand CHI. The products are homeopathic shower gel, leave-in condition, shampoo, and regular condition for treated hair. The design is very geometric and colorful with plaid pattern and an organic CHI logo.  All four bottles come in a set placed in a paper board dock."
July 13, 2011 | 3 Comments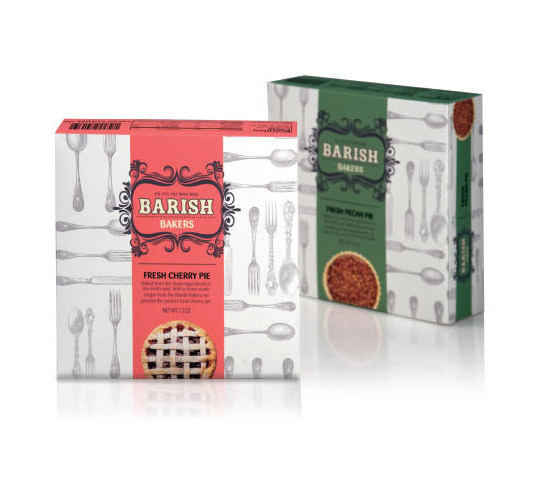 Designed by Allison Braunstein | Country: United States
"The project was to brand a line of baked goods that would be sold in specialty stores. Barish Bakers is a line of baked goods inspired by my great grandmother Anne Barish. Her legendary recipes were a hit with everyone. The design was inspired by Marthas Vineyard, where she spent every summer. The packaging was also inspired by Victorian illustrations."
July 13, 2011 | No Comments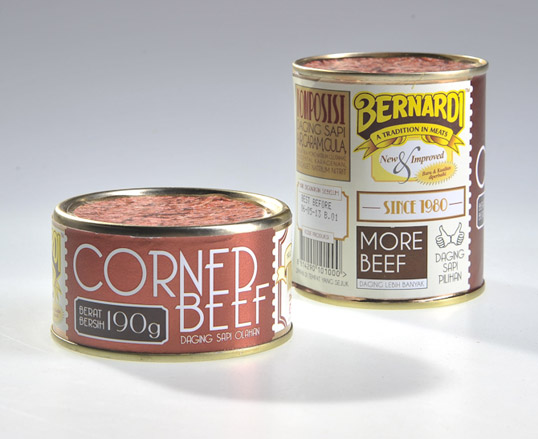 Designed by Ideatree | Country: Indonesia