July 7, 2011 | 1 Comment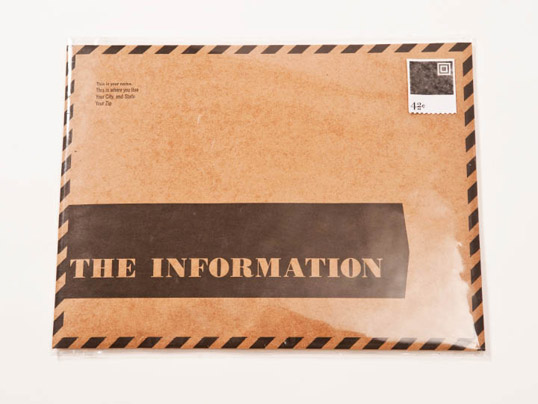 Designed by Kathryn Brylinsky | Country: United States
Mail order redesign of the Beck album The Information.
July 7, 2011 | 7 Comments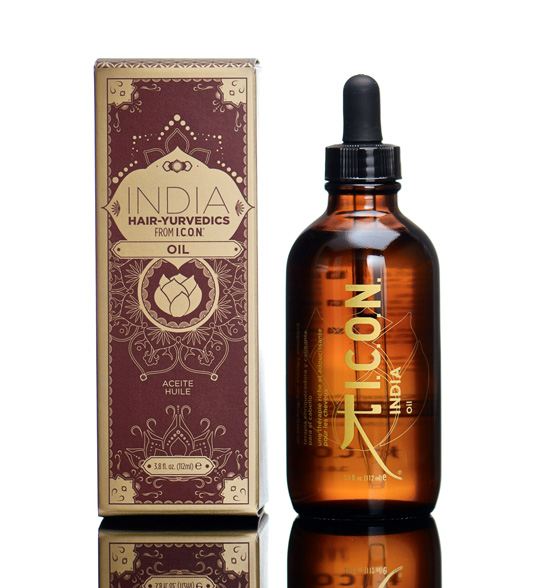 Designed by Version-X Design | Country: United States
"I.C.O.N. came to us with the task of creating a sub-brand for their new Moringa oil based products that would have a feeling all its own, while still feeling in line with the overall I.C.O.N. brand. We created the packaging for India as an extension of the main brand – the same foundation of clean lines and type remain, but the blacks, grays and whites are replaced with warm browns and rich golds. Ornate Indian patterns add a touch of old-fashioned detail to the completely contemporary brand. The three new products are each packaged within a custom box to further highlight the sub-brand. They are also available in a special 3-pack box with windows highlighting each product."
July 6, 2011 | 5 Comments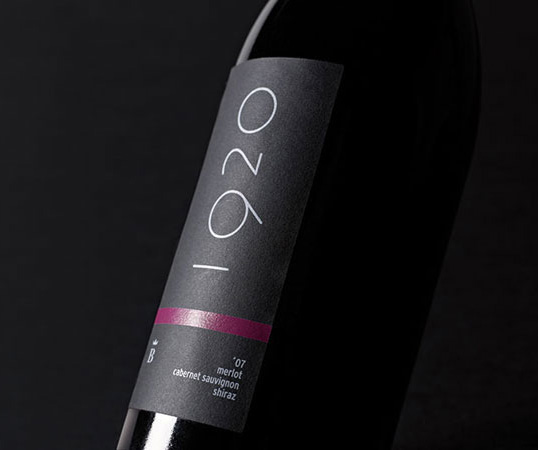 Designed by Estudio Pedro González | Country: Spain
The Barony of Turis Coop. V. needed to create a benchmark in the restoration wine sector. This could reposition themselves and change the perception that to date there was, both the brand and its products. We used the year of foundation as a starting point, and after following the artistic avant-garde work of this time (beginning of the century), the option chosen was the one that formally was cleaner. It was printed in flat, with digital white on black self-adhesive paper (Black Pepper).
July 6, 2011 | 3 Comments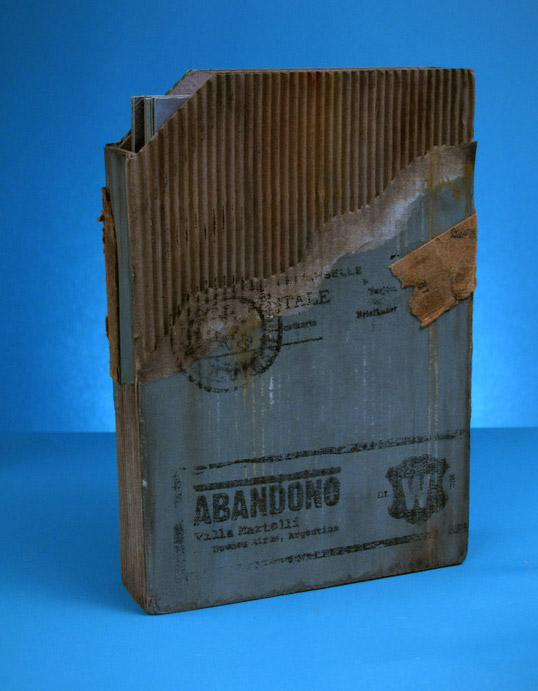 Designed by Martín De Pasquale | Country: Argentina
"A series of postcards in which I worked to illustrate the situation in my neighborhood."
July 6, 2011 | 5 Comments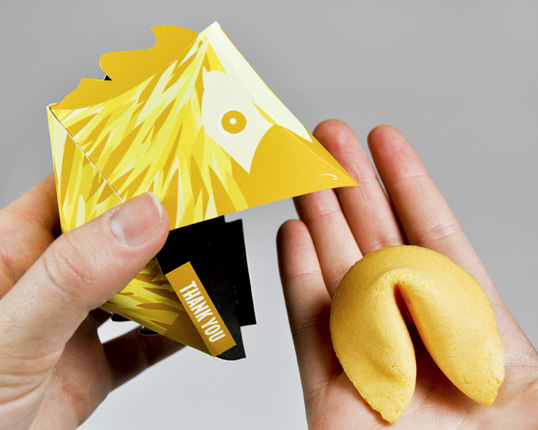 Designed by Caroline Brickell | Country: United States
"Beijing Buffet Fortunes are a cheeky take on an assignment to design packaging for a product native to the United States. (Many Americans are unaware that the fortune cookie originated in San Francisco!)
Each animal represents one of the twelve parts of the Chinese Zodiac. Squeeze their cheeks and voilà! Out pops your fortune. The innovative shape, cut from a single piece of cardstock for easy assembly, protects the cookie inside from breaking. Collecting the entire set is a challenge that's sure to encourage repeat customers!"
July 5, 2011 | 1 Comment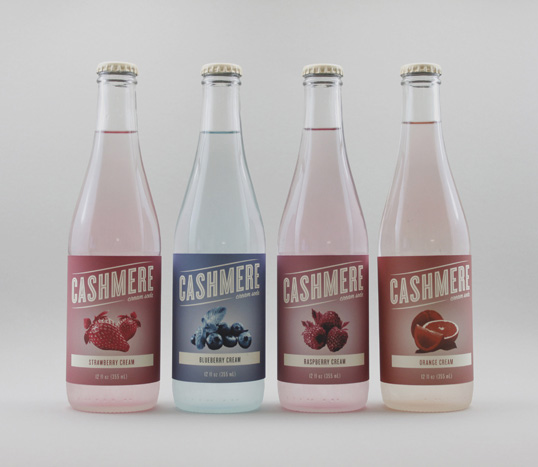 Designed by Marry Tonnu | Country: United States
"Package Design for Cashmere Cream Soda, a gourmet cream soda company looking for a refreshing design that would appeal to a large demographic. These soda's come in a variety of flavors. The colors used throughout the design are meant to represent to flavor of the soda; a delicious fruit paired with vanilla."
July 5, 2011 | 7 Comments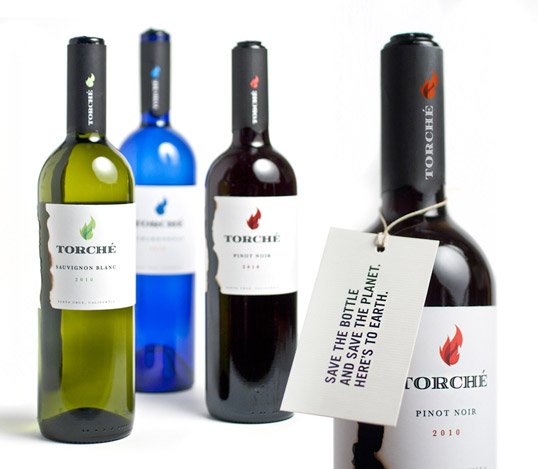 Designed by Gerardot & Co. | Country: United States
"Wine lovers and consumers of all packaged goods are becoming more and more aware of the impact of their purchase decisions. Products that "walk the walk" make it very easy and convenient for consumers to live a more sustainable lifestyle.
Torché is a sustainable wine that cares about the earth. So of course the box and bottle labels were designed to be printed on 100% post-consumer paper. But what really makes this wine unique is what you can do when the bottle is empty. Each bottle of wine includes hardware to create a mountable tiki torch for your back yard. Sustainability can be so cool.
This idea really "caught fire" (no pun intended) when we featured a blog post about how to make your own back yard tiki torch by repurposing empty wine bottles. Over 600,000 visitors + 2,000 Facebook "likes" + 42 tweets and countless retweets since the blog post originally debuted."
July 5, 2011 | 2 Comments
Designed by JJAAKK Design | Country: United States
"Identity and packaging redesign for a line of all-natural, carbonated fruit juice beverages. A bold and refreshing drink without the typical added sugars and other junk, the design neatly tells the whole story: bubbles and fruit are all you need."
July 4, 2011 | 2 Comments
Designed by Salad Creative | Country: United Kingdom
Colourful, fun packaging for Dorset-based Olives Et Al olive oil.
July 4, 2011 | 2 Comments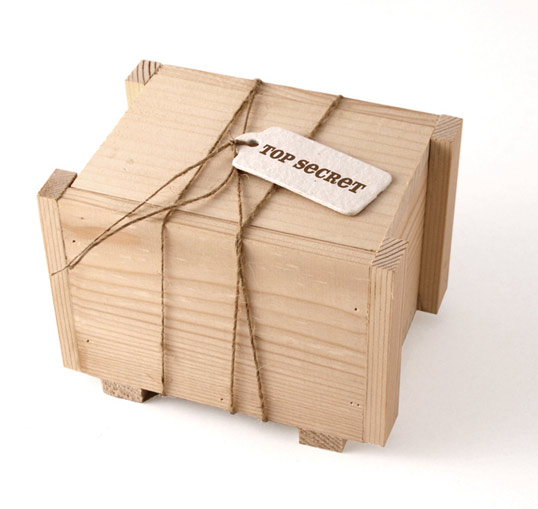 Designed by Kanella Arapoglou | Country: Greece
"The concept behind this wedding invitation was based on the fact that nobody, besides the couple, knew or could imagine that they have decided to get married. The tiny wooden box looks like a shipping crate and surprises the recipient with its contents. The "top secret" is partially revealed when the guest opens the package and reads the card saying: "See you in September"