August 24, 2011 | 1 Comment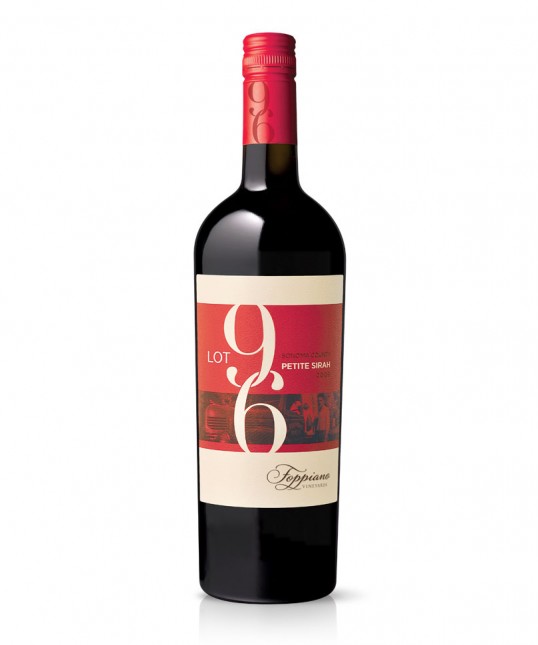 Designed by Voicebox Creative | Country: United States
Some redesigns are subtle and slightly refreshed. Change a border, enhance a background, and update a brand mark. Others are more intense and can breathe new life into a brand in need of rejuvenation. A clever Voicebox associate once compared the varying degrees of package redesign to cosmetic surgery, describing the level of departure from the original as follows:
1. Botox®
2. Tummy Tuck
3. Gender Reassignment
Based on that scale, we're proud to be a solid 3 with Lot 96. The redesign was a complete overhaul; from bottle shape, label shape, both brand and sub-brand marks to paper, imagery, color palette, and finishes. We essentially started from scratch, much like the winery itself has in recent years with its new winemaking team, practices, and processes.
Best known for its flagship varietal, Petite Sirah, Lot 96 commemorates Foppiano's founding in 1896. The redesign celebrates Foppiano's rich heritage with a bold and contemporary numeric lock-up and striking color palette, which is offset by a vintage photo of Louis M. Foppiano signifying one of five generations of Foppiano descendants to take part in the family wine business.
August 23, 2011 | 4 Comments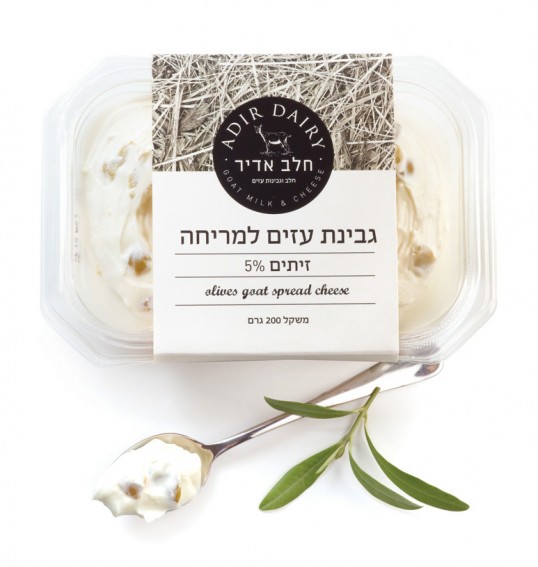 Designed by Blend-it Design | Country: Israel
"Adir Milk is the largest premium goat milk-producing dairy in Israel.
The dairy, which is located in the Upper Galilee, has served as an experiment for us to create a dairy milk experience that reflects a feeling of tradition combined with an ultimate taste experience.
The search for a design language that relies on the best of French cheese design traditions has led us to a world of primal emotions, simplicity, and elegance, conveying freshness, quality, and locality."
August 23, 2011 | No Comments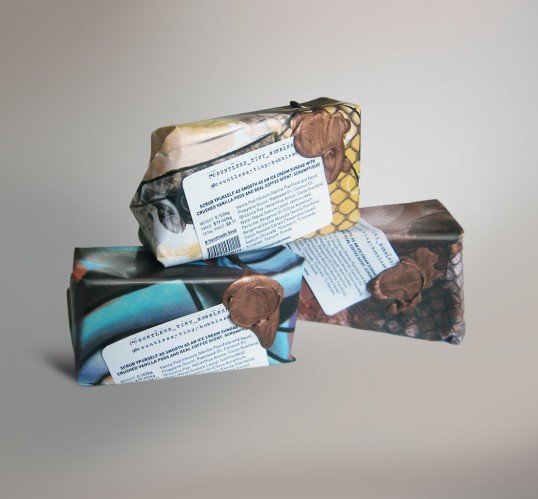 Designed by Natalia Gutsan | Country: Russia
"Self-initiated project. Countless Tiny Bubbles is a brand created for homemade soap. The concept for it's packaging is based on the mysteries during the products creation and use, whereby seemingly by magic the soap dissolves when in use by turning into countless tiny bubbles. This chemical process is sometimes a mystery to the everyday person, hence the pattern on the homemade soap packaging shows smooth stains in a haze which is reflects the overall chemical process associated with soap. The wax-seal motif adds another dimension of texture, making it stand out on the shelf and attractive for potential buyers."
August 22, 2011 | 6 Comments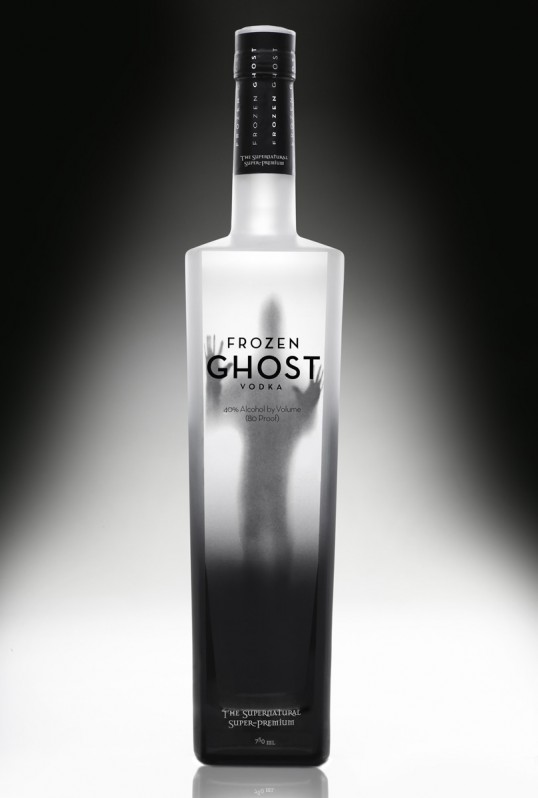 Designed by Levenson & Hill | Country: United States
"Frozen Ghost Vodka is a new entry in the crowded super-premium vodka marketplace. Arresting packaging is vital to success in this segment, both for the bottle and the box it arrives in. This design capitalizes on what the name suggests, both eeriness and the appetite appeal of a chilled vodka with an ethereally smooth flavor."
August 22, 2011 | 6 Comments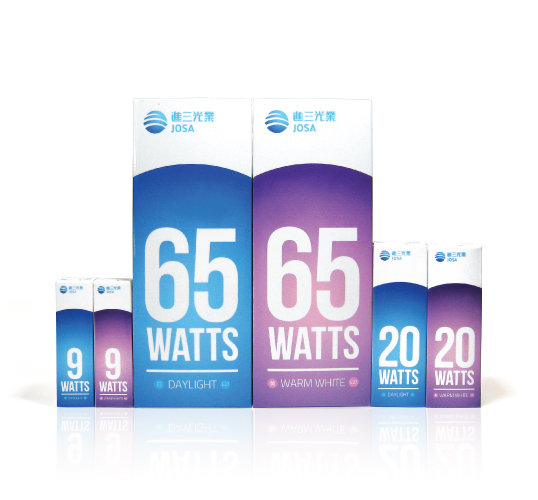 Designed by TGIF | Country: Hong Kong
"JOSA light bulb – A bold and contemporary approach for the packaging is designed to created a strong visual attention in the market. The use of cold and warm colors are picked to classify the lighting products."
August 21, 2011 | No Comments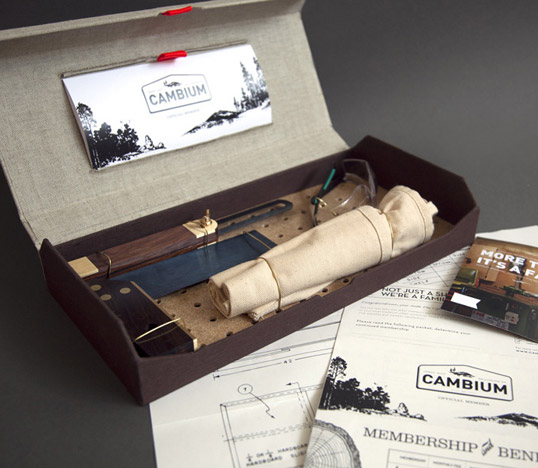 Designed by Stren Pipkin | Country: United States
"Cambium is more than a shop, its a family
Main demographic focuses on 50-60 yr male woodworkers who lives in the city but currently don"t have access to a shop. Members of Cambium pay a monthly fee to have access to industrial machines and tools. Once enrolled in the program members receive a canvas covered clam-shell box with magnetic closure and orange nylon detailing. Inside this box they will find a 4 piece kit of fine rosewood and brass tools, apron and safety glasses.
This concept focuses on 1940's muted color scheme, traditional illustrations with modern styling."
August 20, 2011 | 3 Comments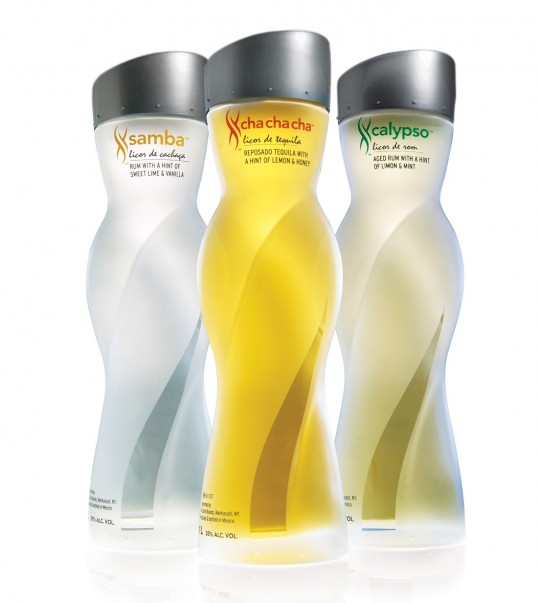 Designed by 4sightinc | Country: United States
"For the discerning female consumer unsatisfied with the taste of many popular alcoholic beverages, SX Latin Liquors has launched a new line of premium Latin spirits infused with sensual and exotic ingredients. The distinctive contoured bottle and the products inside deliver on the brand's bold promise: Your Drink. Sexier!
SX (the "S" stands for sensual and the "X" for exotic) is launching with three products. All are named for passionate Latin dances: SXchachacha (100% agave reposado tequila infused with lemon and honey, SXcalypso (aged rum and a hint of mint and lemon) and SXsamba (cachaca rum with a hint of vanilla and sweet limes).
August 19, 2011 | 4 Comments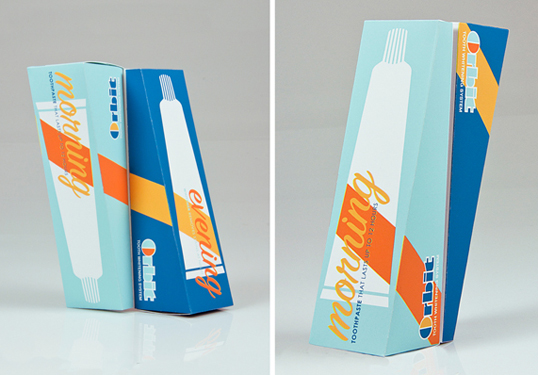 Designed by Veronica Clauss | Country: United States
"This is a tooth whitening system that contains a morning toothpaste and an evening whitener."
August 19, 2011 | 1 Comment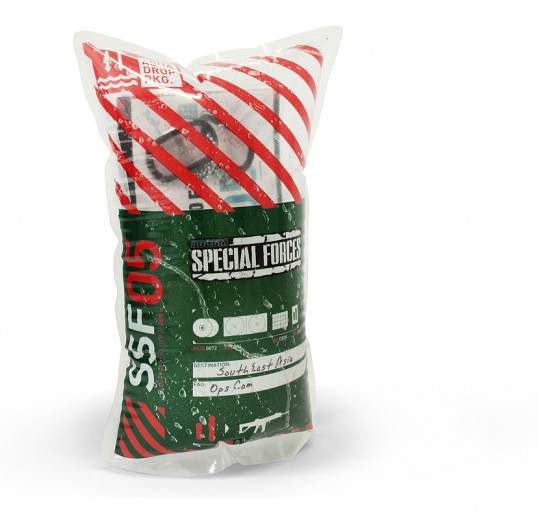 Designed by GR/DD | Country: United Kingdom
Brief: In conjunction with the release of third person military shooter SOCOM Special Forces for the PlayStation 3, GR/DD has created this unique media kit. The premise of the game revolves around a revolutionary army that has seized control of one of the world's most vital waterways; threatening to disrupt the global economy. Your mission is to step into the well-worn boots of the Ops Com, a NATO Operations Commander of an elite, five-man squad and eliminate the threat.
Design: GR/DD has designed a unique inflatable, limited edition media kit that includes a set of documents designed to show off the game's unique features, such as it's PlayStation Move control and stunning 3D graphics, as well as housing both a game and asset disc. The design concept stems from the premise of the game itself, designed as an "Aqua Drop Package" dropped from the air and inflated on impact with the waterway, protecting the briefing documents within from the elements and surrounding water. Weapons chart, Move controller instructions, map, surveillance photos, game and assets disc and dog tags form the contents of this military themed briefing package.
August 18, 2011 | No Comments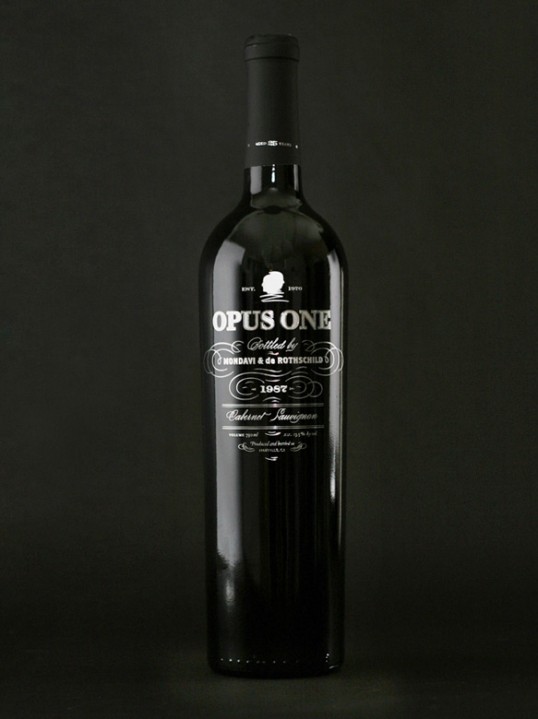 Designed by Jennifer Wijaya | Country: United States
"As a part of advanced packaging class in the Academy of Art University in San Francisco, the assignment was to pick an existing California winery to design their wine label. T his include designing two lower-tier wine, Cabernet Sauvignon and Chardonnay, priced on $40 per bottle, and a higher-tier Cabernet Sauvignon priced at $150 per bottle that comes with a wine case. I picked  Opus One Winery,  America's first, ultra-premium brand wine born under the partnership of Chateau de Rothschild and Robert Mondavi. The main goal is  to reflect their exquisite and delicate wine production technique through the new label. The inspiration came from the 1800s music sheet covers, after referring back to the meaning of the word Opus (the first masterwork of a composer), but still keeping it modern and current."