August 18, 2011 | No Comments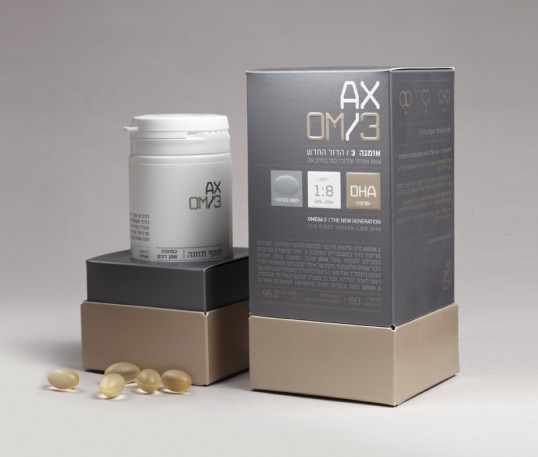 Designed by Blend-it Design | Country: Israel
"Axom 3 is the new generation of Omega 3 body supplement. The design is based in combining two graphic disciplines in one, the first, the visual world of science and high-tech and the second the indulgent world of rich and pampering cosmetics & perfume. The dialog between these two worlds was the base concept of the design of this new innovative brand."
August 17, 2011 | 1 Comment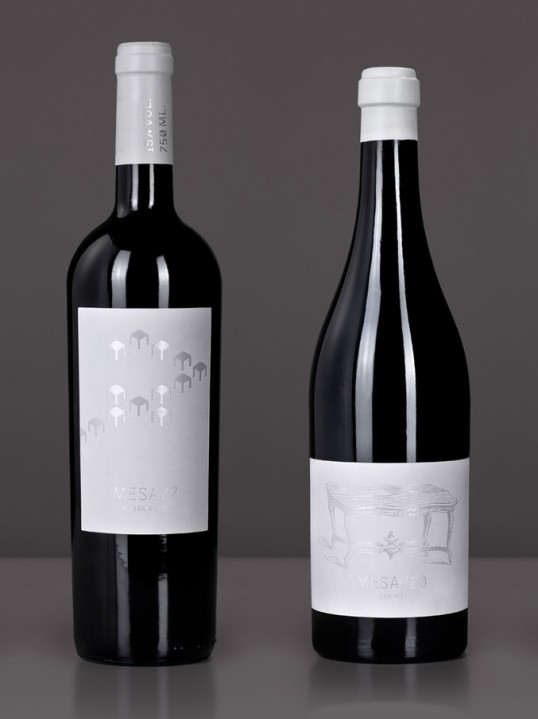 Designed by Ruska, Martín, Associates | Country: Germany
"A premium wine that actually costs more than 25 euros is offered for a far lower price: A fantastic bargain for the wine connoisseur! For their client Wein & Vinos, Berlin based design studio Ruska, Martín, Associates developed a design concept and made this offer possible by presenting a classy wine as a simple, no-name table wine with a white label. The idea behind the "Mesa/8" as the first wine of a series called the "Mesa Project" was to help Spanish vintners clear their vaults for next year's vintage without ruining their reputation by selling their best wines at knockdown prices. The limited run of 18,500 bottles of "Mesa/8", the first edition, was sold out within two days.
August 16, 2011 | 6 Comments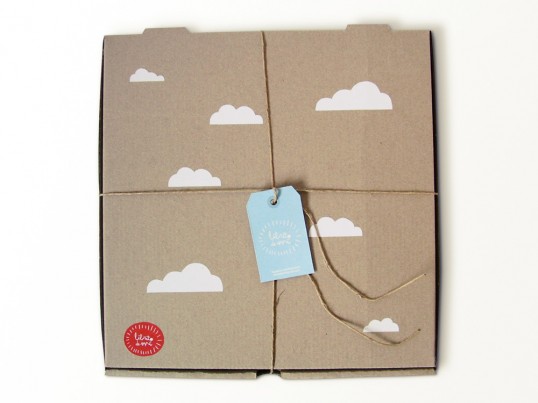 Designed by Atolón de Mororoa | Country: Uruguay
"Librito de mí" creates personalized kids books, a child will be the book's protagonist, with his pet, parents, grandparents, or any other character the client wants to add.
Each kids gets an unique history in all aspects, written and designed especially for him. The packaging needed to be low cost of production so we decided that the design had an artisan resolution, not only to lower production costs but to convey the warmth and originality of the product."
August 16, 2011 | 1 Comment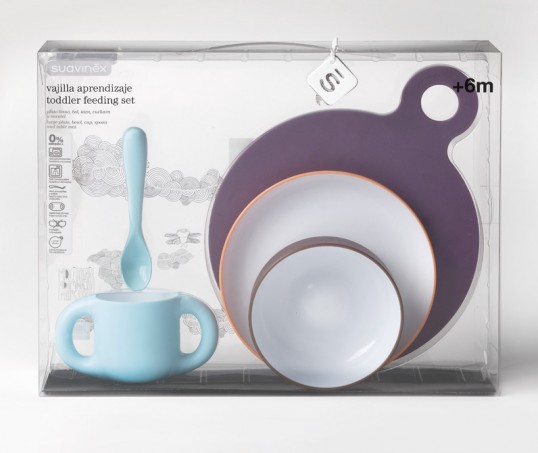 Designed by Estudio Mllongo | Country: Spain
"The 'Feeding Collection' is designed especially for children, taking into account their needs and adapting to them.  We have developed a packaging suitable for each specific product, transparent and visible through each one of its faces. Icons, textures, typography, illustration and images have been specially created, resulting in a visually attractive packaging"
August 15, 2011 | 2 Comments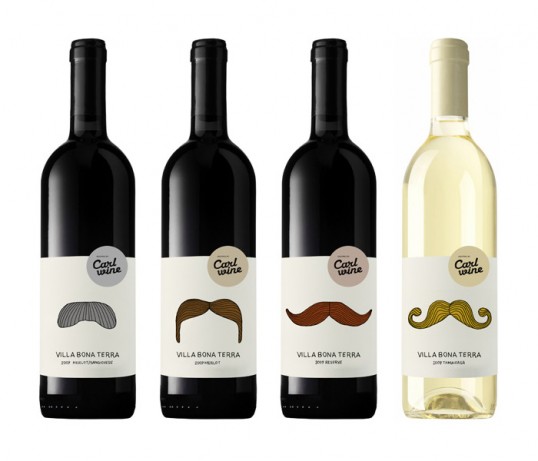 Designed by Pia Storm & Rine Boland Folden | Country: Denmark
Carl wine is an independent and family owned company founted in 1973 by Erling Carl, and currently under the management and ownership of his two sons, Michael and Gert Carl. During its more than 35 years of existence the company has developed from a one-man operation, to a business group with wine production in Bordeaux and Romania.
The Romanian low-medium prized wines are sold in discount grosery shops. The insight is that people buying wine in discount shops often know very little to nothing about wine. Therefore we wanted the help the consumer by letting the label reflect the taste and quality of the individual wine. From the cheap Merlot/Sangiovese to the more expensive Reserve and white wine.
August 15, 2011 | 3 Comments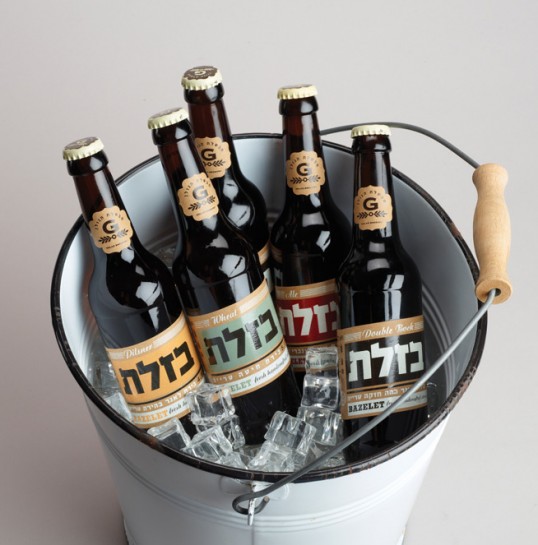 Designed by Blend-it Design | Country: Israel
"Branding and design for the Golan Brewery. The Golan Brewery was launched as a joint venture by the Ohayon family and the Golan Heights Winery. Located in Katzrin, the brewery produces beer of an international caliber. In our search for a design concept, we engaged in a dialogue between the local and the sophisticated, the masculine and the liberated, and the rugged and the cultured."
August 14, 2011 | 6 Comments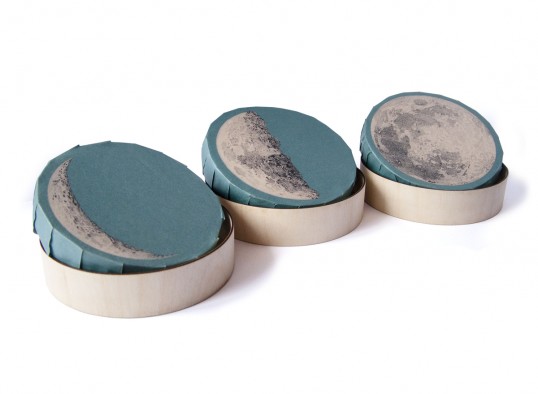 Designed by Tim Sumner | Country: United Kingdom
"The Brief was to create a piece of packaging based on a myth.
Taking inspiration from the children's fable of the Moon being made up of Green Cheese, the idea is using the surface and cycles of the moon to replicate the strength of the cheese. Using 19th century engravings of the moon this gives it an overall unique look that the packaging needs to set itself away from the modern day supermarket brands.:
August 13, 2011 | No Comments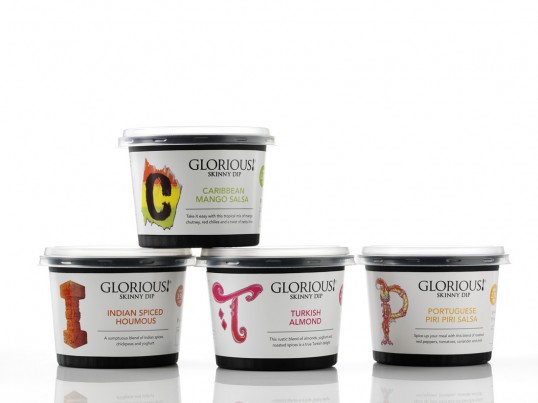 Designed by Lambie-Nairn | Country: United Kingdom
"GLORIOUS!, the award-winning soup and sauce range, has launched a new range of skinny dips, featuring a brand-new visual identity designed by Lambie-Nairn.
The design includes fresh bespoke lettering to represent the four new dips – Caribbean Mango Salsa, Turkish Almond, Indian Spiced Houmous and Portugese Piri Piri Salsa.
Each letter, for example the T for Turkish Almond, reflects provenance and heritage as well as allowing the product to stand out on shelf. It also communicates how GLORIOUS! continues to 'Go beyond expectations' with gutsy and innovative recipes and flavours from around the globe, all with less than 5% fat.
Designed with versatility in mind, the dips also feature new bespoke, sleek packaging that can go straight to the table to be served as a dip, as a condiment in sandwiches and wraps, or an accompaniment to spice up or complement main meals."
August 12, 2011 | 8 Comments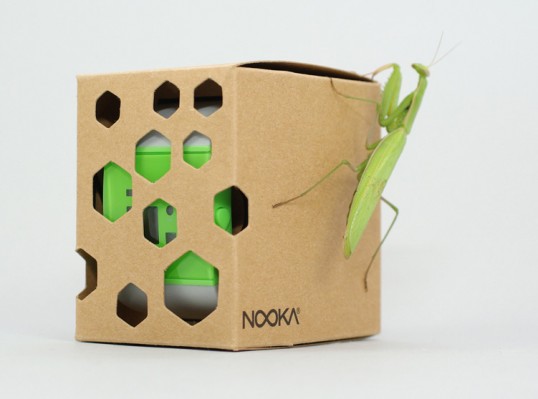 Designed by Nooka | Country: United States
"Nooka is continuing its tradition of green packaging with the introduction of the Nooka Glue-less custom box. This paper packaging is truly eco-friendly, requiring minimal material, minimal labor and is biodegradable. The new packaging will be shipping with the Zub 40 line as part of our fall 2011 collection.
Nooka is a New York fashion design company founded by artist/designer Matthew Waldman. The ethos of Nooka is universal communication, which guides the creation of products with enhanced functionality that engage the mind as well as the body—mindstyle™.
Most prominently known for its line of timepieces, Nooka has expanded their range, creating a Mindstyle™ brand with the addition of innovative accessories and a fragrance."
August 12, 2011 | 4 Comments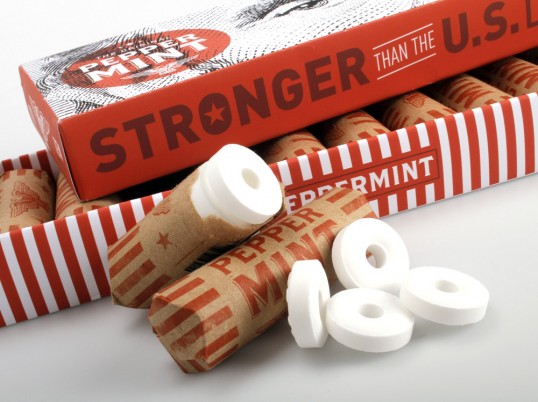 Designed by Cory Etzkorn | United States
"What's fit for the oval office, flyer than Airforce One, and Stronger than the U.S. dollar? The Original PepperMint, of course! These federal-reserve-fresh mints come in two delicious and highly stylized varieties sure to please your inner capitalist.