September 30, 2011 | 6 Comments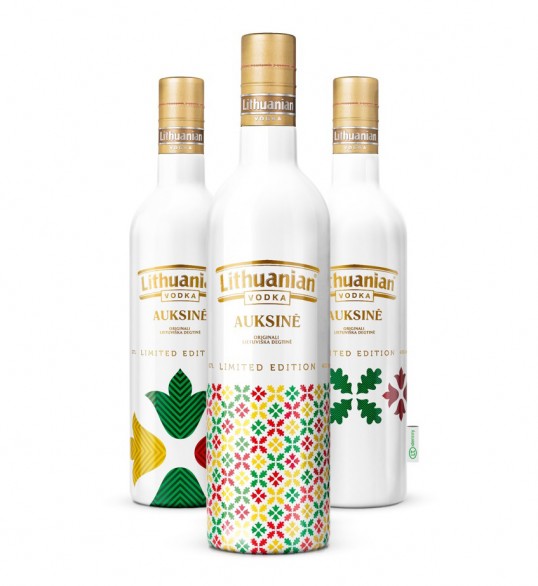 Designed by LT Identity | Country: Lithuania
"The special edition of "Lithuanian Vodka Gold" designed with modern ethnographical symbols is an unexpected link between yesterday and today. The old ethnographical symbols – oak leaves and lily flowers – have been revived. Lilies are associated with femininity. This symbol is often seen woven into compositions of the tree of life on dower chests. In the Lithuanian folklore the oak is associated with masculinity, strength and courage. From ancient times warriors would be presented with crowns of oak leaves, and now they are given to winners of sports competitions. Therefore the female and male elements are intertwined in the design, while the Lithuanian spirit is emphasised by the colours of the Lithuanian flag – yellow, green and red."
September 30, 2011 | 7 Comments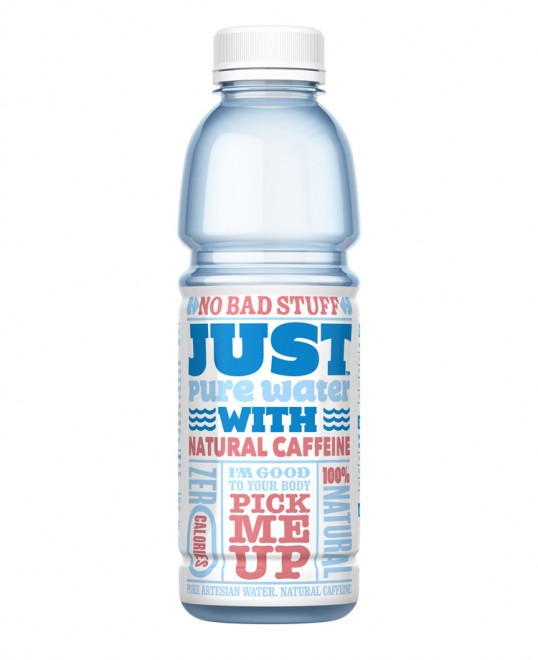 Designed by Interabang | Country: United Kingdom
Branding and packaging design for a new caffeinated water – JUST – the first of its kind available in the UK.
September 29, 2011 | 1 Comment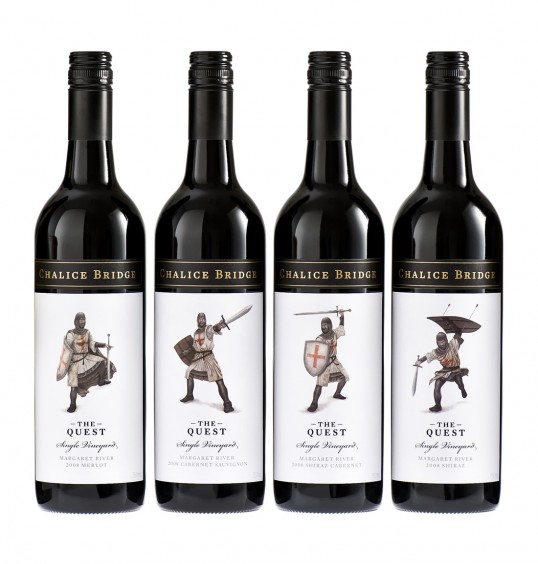 Designed by Studio Lost & Found | Country: Australia
"The Quest wine labels were designed for Margaret River producer Chalice Bridge Estate.
After working with the client to develop their brand strategy, we were asked to recommend a solution for their mid-tier range of wines that would better reflect their desired positioning.
We proposed a range of premium wines called The Quest, which draws inspiration from tales of the Knights Templar and the quest for the Holy Grail. The concept pays homage to the client's limited release range of wines called The Chalice, which represents the Holy Grail of winemaking.
We collaborated with Tokyo-based illustrator Skye Ogden on the illustrations.
Printed four colour process + 1x PMS, on Fasson Antarctic White uncoated vellum paper, with matt gold foil, and a high-build clear silkscreen varnish.
The label printers Supa Stik won Silver in the Offset Roll Fed Label – Wine & Beverage Category at the 2011 Print Industry Craftsmanship Awards WA."
September 29, 2011 | 6 Comments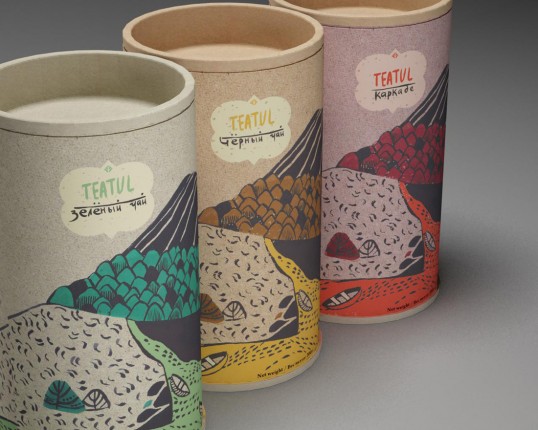 Designed by Khadia Ulumbekova | Country: Russia
"The brief was to create a package for three varieties of tea (black, green and hibiscus). Natural, eco-friendly colors and textures were used requiring less energy and chemicals. Designed with the utmost care of nature in mind."
September 28, 2011 | 8 Comments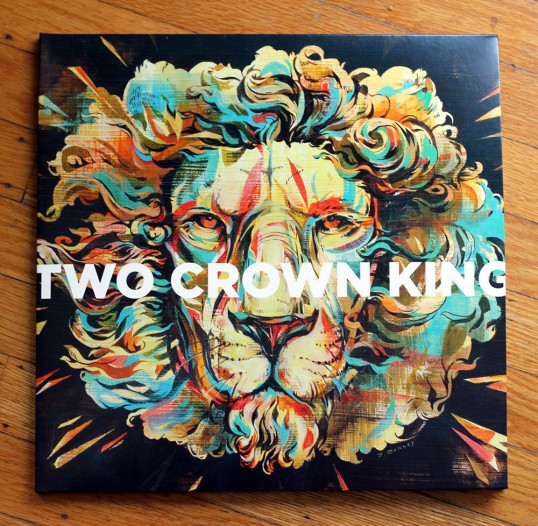 Designed by Poly | Illustration: Jaqui Oakley | Country: Canada
"Jacqui Oakley was commissioned to produce some cover artwork for Two Crown King's debut EP & we couldn't pass up the chance to design a home for her astounding lion painting. We created a bright & in-your-face design for the the 12″ & CD gatefold packaging, with colours & textures suggested by elements of Jacqui's piece. We're happy to have given TCK a visual identity that they can run with while promoting the record."
September 28, 2011 | 5 Comments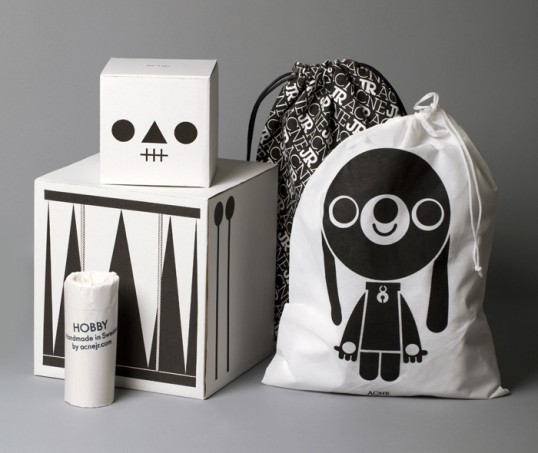 Designed by Acne JR | Country: Sweden
"The Swedish toy company Acne JR launches a line of five new products. A soft toy puppy, apple, tin drum, wooden skull, and a denim version of their classic teddy bear 'Chester'. Traditional, toys in a modern design. At the same time Acne JR has also opened a webshop."
September 27, 2011 | 8 Comments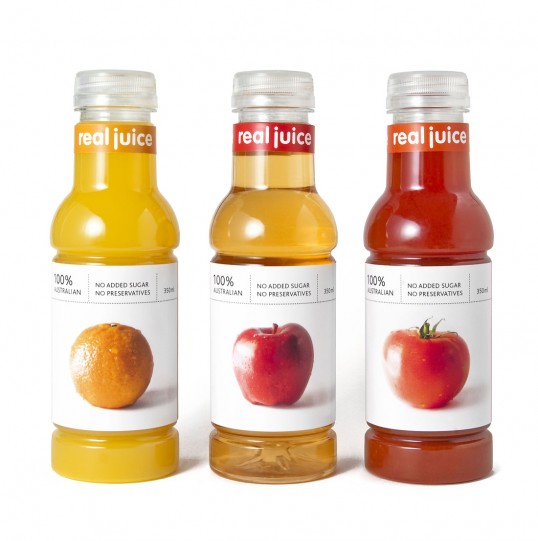 Designed by Julian Yeo | Country: Australia | Font: VAG Rounded
"The brand is named Real Juice with the idea of how the brand should be. That is friendly and subtly quirky. 'VAG Rounded' is used for the logotype to suit the characteristics of the brand. Real Juice is aimed at mid market consumers. I wanted to create a sense of familiarity and comfort by borrowing the fundamental aesthetics of real fruits. That is achieved through minimal and careful execution via photography and typography."
September 27, 2011 | 4 Comments
Designed by Redthumb | Country: The Netherlands
"3R Tequila is a 100% de Agave Organic Tequila, of remarkable smoothness, purity and strength, a spirit of passion, boldness and freedom.
3R contacted Redthumb, a small independent branding agency, with an incredible opportunity – create a 'kick-ass' design for a brand with an incredible true family story. The client wanted to redefine the Tequila category, and break new ground by creating something bold, outstanding and passionate. Initially launching in Sweden, 3R is also looking to expand to North America, the rest of Europe and Asia.
September 26, 2011 | 6 Comments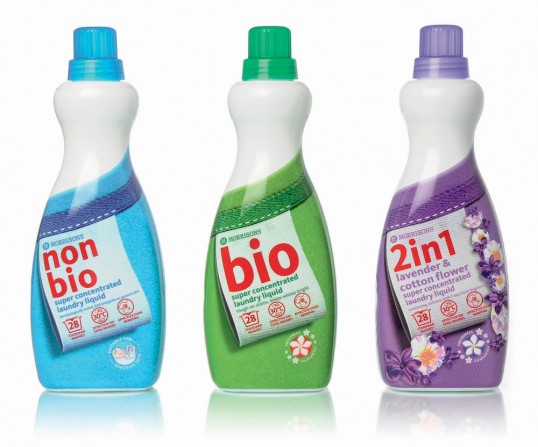 Designed by Stocks Taylor Benson | Country: United Kingdom
"Brief: laundry care is a complex segment. With a huge array of product types and product formats, the key to solving the brief was to clarify and simplify on pack messaging and create shelf standout for consumers.
The various product types (e.g. Bio, Non Bio, 2 in 1s and Colours) and their benefits are the key messages. Then within each type a variety of different formats are available (tablets, capsules, powders, liquids and gels and super concentrates).
Creative Solution: steering away from the rather dated category norm imagery of flowers, butterflies, mothers hugging children and scientific whooshes, the revamped range focuses on a simple, strong design concept that mimics fabric care labels found on clothing. This ties the complete range together and still allows for the important differences between product type and format to be clearly identified.
This 'label' design concept cleverly allows further key messages to be conveyed. The background fabric changes for product type. For example, a soft fleece fabric is used for Non Bio. Secondary messages, such as number of washes and washing temperatures, are displayed as icons done in the style of washing instructions found on clothing labels.
In a world populated all too often with copycat design when it comes to own label packaging, the goal was to break convention and create category busting designs that will clean up against the competition."
September 26, 2011 | 8 Comments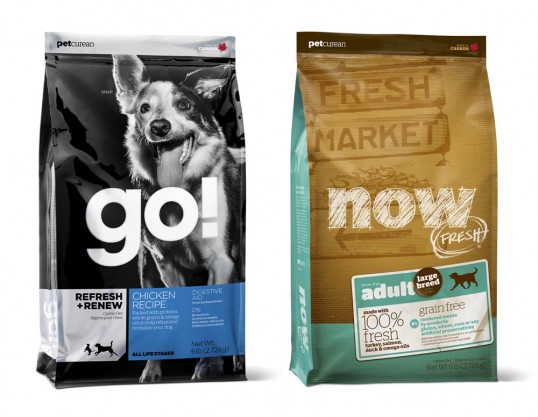 Design by Subplot Design | Country: Canada
"With 12 years of success and over 100 SKUs of premium pet food sold nationally and internationally, Petcurean Pet Nutrition looked to Subplot Design Inc. to take the brand to the next level and to elevate its identity and consumer packaging. Along with unveiling 6 brand new SKUs, Petcurean's new corporate identity and NOW FRESH and GO! packaging launched at SuperZoo 2011 in Las Vegas last week.