September 7, 2011 | 4 Comments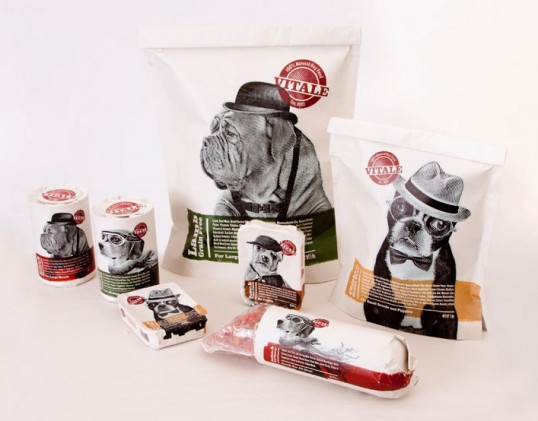 Designed by Sergey Grigoryan | Country: United States
"Vitale was a pet food packaging project. I designed a line of dog food for the animal lover who wants to feed there dog quality and nutritious and natural food. The whole line features the ingredients on the front with a characterized dog that personifies the pet as mans best friend. Butcher paper is also used to give the product a handmade/small batch and more natural feel."
September 6, 2011 | 4 Comments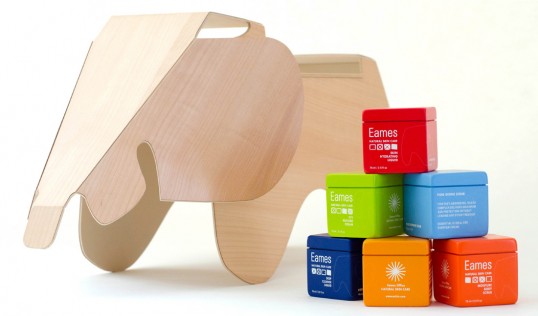 Designed by Anh Pham | Country: United States
"The Eames Office is dedicated to communicating, preserving and extending the work of Charles and Ray Eames. They feel that all three of those dimensions are important to keeping the office useful and vital. Charles and Ray's work was the result of a way of looking at the world—a design philosophy and process that is worth sharing in many different dimensions. They also believe that creating wholly new works is as consistent with that philosophy as restoring and distributing classic ones.
Overall I wanted to capture the Essence of Eames and their design philosophy, fun, and energy. As my exploration continued, my concept started to revolve around their Plywood Molded Elephant, patterns, and other modern toys.  As result from my research, I found the elephant to be the most unique, playful, and universally fun. It speaks to a broad audience of all ages, sexual orientation, or whether or not they know about Charles and Ray Eames.
This is skincare that can be left on the counter and gives that sense of sophisticated personified fun that Eames designs are known for."
September 6, 2011 | 2 Comments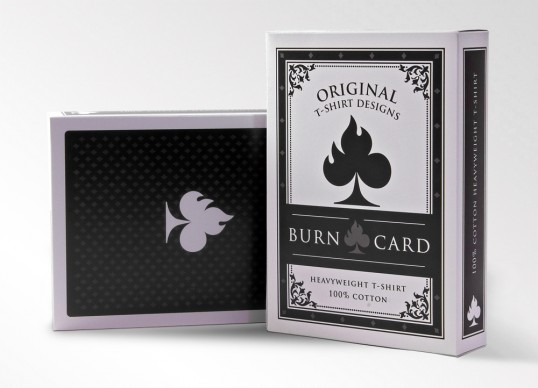 Designed by Burn Card Clothing | Country: United Kingdom
"Burn Card Clothing make original t-shirts all of which proudly adorn the iconic Burn Card emblem. Our whole brand is themed on classic playing cards which we have always felt have a really cool style about them. We ship all of our t-shirts out in oversized playing card boxes to tie all the elements of our brand together."
September 2, 2011 | 1 Comment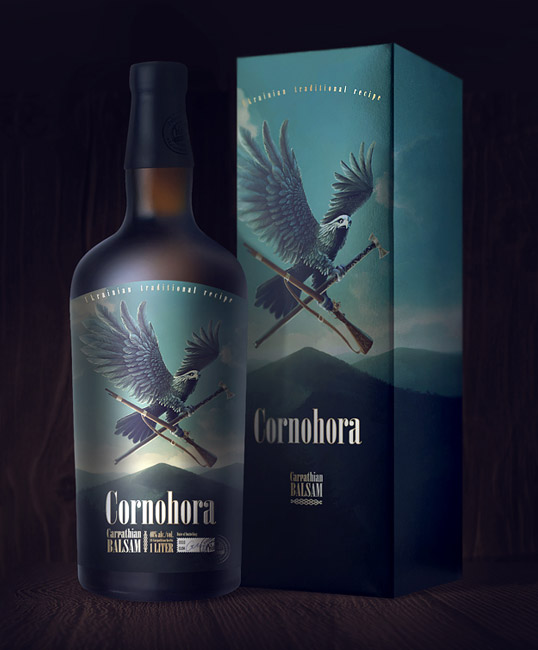 Designed by Umbra Design | Country: Ukraine
Chornohora – group of mountain ranges in the Carpathians. In these mountains in the XV-XVIII century there was insurgent Hutsul people. The design focus of the design is the illustrated hawk with ethnic weaponry against the backdrop of the Carpathian Mountains.
September 2, 2011 | 2 Comments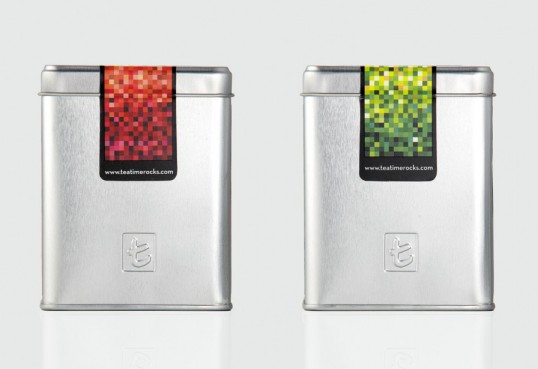 Designed by Manic Design | Country: Singapore
"We worked with long-time client Dilmah Tea to design a new look for the t-Series range of some 40-plus teas. Each label features its own unique brewed leaves infused on a block-colour background. The result is a vibrant collection of tins, all with their own matching sticker seals and unique tea quotes."
September 1, 2011 | 5 Comments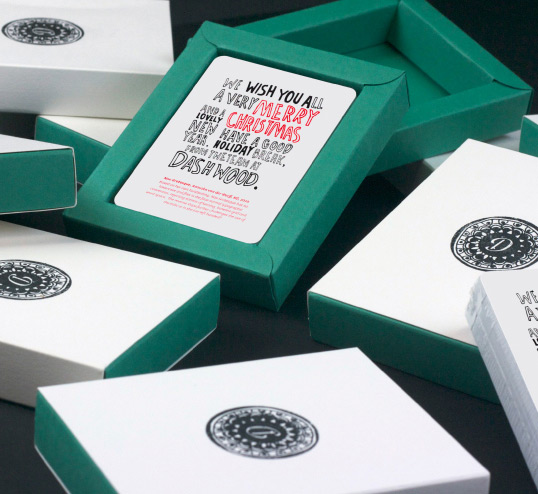 Designed by Dashwood | Country: New Zealand
A deck of cards inspired by Dashwood's passion for typography. Each card featuring a letterform and copy briefly discussing an aspect of the particular typeface. Not just the usual who, what and when, but interesting usage and opinion.
The face cards were all illustrated by Dashwood with each character being based on one of their team, including Hamish Meikle, Creative Director and Andrew Gair, Managing Director being the two 'jokers'.
Cards were sent to all of Dashwood's clients and suppliers as a Christmas gift. Following the Dashwood tradition of 'useful holiday gifts', playing cards were the perfect item for a Kiwi summer holiday.
September 1, 2011 | 3 Comments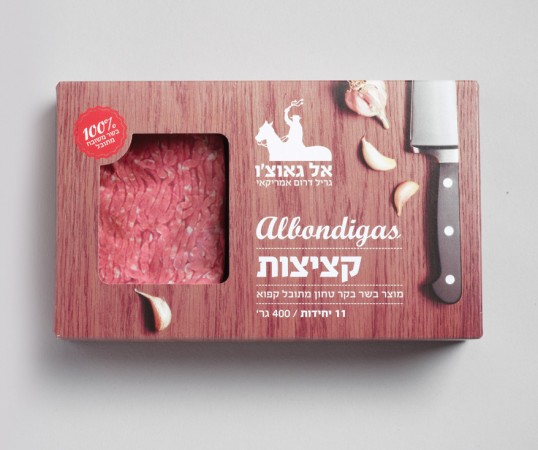 Designed by Blend-it Design | Country: Israel
"Designing a line of packaging for meat products marketed by the El Gaucho restaurant chain. The butcher's block and knife were the iconic images for this project, showing the beginning of the journey towards a juicy, premium steak. In the design concept, we chose to show the world of meat and its culinary environment rather than showcasing the cut of meat itself. As a customer, all that was left to do was trust the brand, which has the ability to convey values of quality and flavor, and to rely on the subtle seasoning that is characteristic of the meat, however it is served."