November 4, 2011 | 2 Comments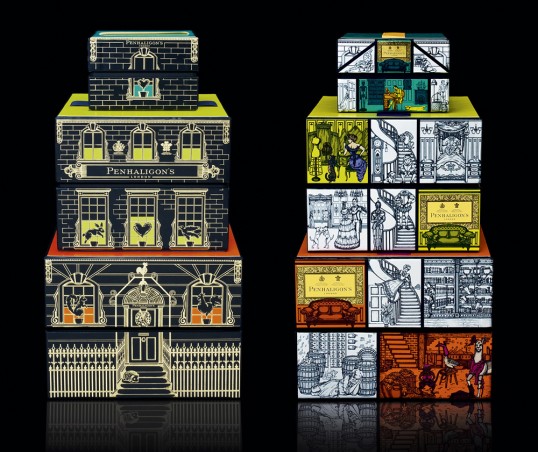 Designed by jkr | Country: United Kingdom
"This week sees the launch of the 2011 Penhaligon's Christmas Gift Collection, designed by jkr. The range conveys the premium elegance associated with the Penhaligon's brand whilst playing on its wit and humor. "Our brief to jkr was to create a box that would both charm the customer with some British eccentricity whilst ensuring it felt like a bespoke gift" said Sarah Rotheram, CEO, Penhaligon's. "The box needed to be a keep sake item with standalone appeal. At first glance the packaging was to appear beautiful but with a reason to look a little closer."
November 3, 2011 | 1 Comment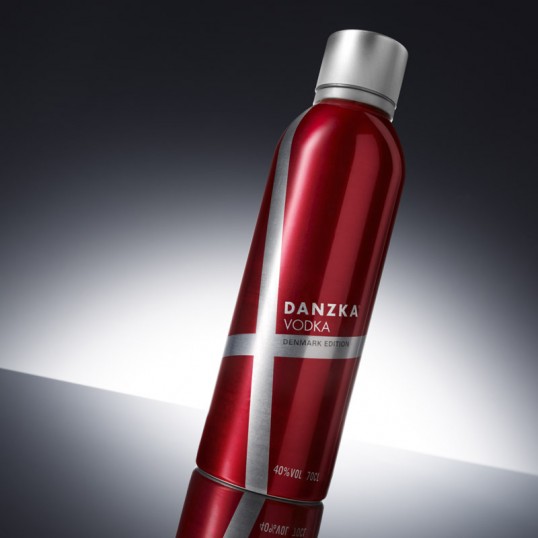 Designed by Cartils | Country: United Kingdom
Cartils, one of the world's first branding and packaging design agencies, has developed a limited edition for DANZKA Vodka. The premium vodka brand's new bottle will be available to travel retail from October 2011 and underlines Cartils' track-record for creating effective special edition designs for the beverage sector.
Cartils was asked by DANZKA, owned by Bélvèdere Scandinavia A/S, to reinforce the vodka brand's Danish roots with the new limited edition design. Cartils' design solution was a clean brand presentation that, combined with a high level of refinement, offers the brand a bold and premium feel. In acknowledgement of DANZKA's strong local heritage, the design concentrates on the image of the Danish flag, creating impact while expressing the brand's iconic Danish style.
Well-known for its aluminium packaging and minimalistic design approach, DANZKA has become an easily recognizable style icon among the Bélvèdere portfolio of brands. Alongside its focus on visibility, heritage and stopping power, the brief for Cartils was to create a limited edition that would spark new interest around the brand as well as arouse curiosity and desire.
"DANZKA's aluminium bottle provided us with a unique and exciting canvas for this limited edition design. We approached the design work with focus on typical Scandinavian design values such as simplicity, minimalism and functionality, which we feel the DANZKA brand is an expression of. The result is a collectible limited edition that we believe will have strong consumer appeal in travel retail outlets across the globe.", said Gaston van de Laar, Group Director of Client Services at Cartils.
November 3, 2011 | 3 Comments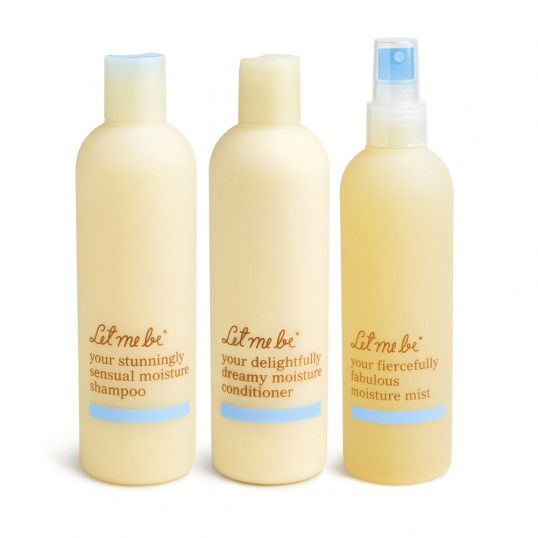 Designed by Bob Helsinki | Country: Finland
"Premium hair care range by Bob Helsinki for Miraculos.
We wanted our new premium line to be something different: personal, sympathetic and organic. We wanted to give the products depth, personality and own voice – also in the name. The decision was to speak to the user through the package itself. To literally open a conversation: ask gently for a permission to enter the user's world. This combined with a unique matte feel of the bottle, the translucent surface and the creamy colour of the liquids made the products both luxurious and easily accessible."
November 2, 2011 | 4 Comments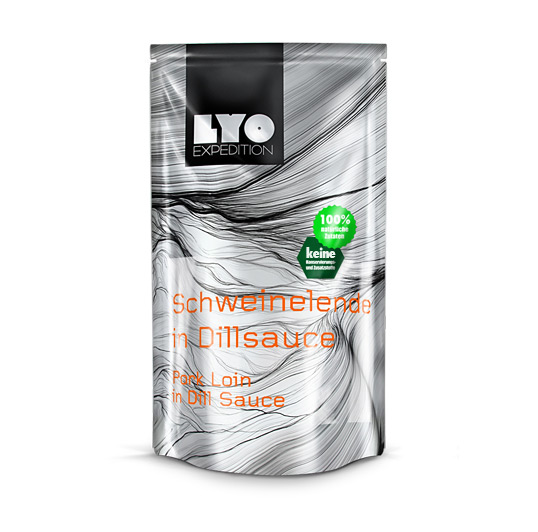 Designed by Independent Visual Consultancy | Country: Poland
"LYO Food Ltd. is a producer of LYO Expedition – freeze-dried meals intended for alpinist, sailors and outdoor enthusiasts.
LYO Expedition packaging needs to be small, lightweight and withstand most harsh conditions that are a norm in demanding environments like Himalaya, North Pole, Atlantic Ocean, Iceland glaciers etc. These are the reasons why all meals and fruits are packed in simple aluminium reinforced doypacks – each hermetically sealed.
We have dressed this spartan object in minimalistic fashion covering it entirely with black and white pattern(designed for LYO EXPEDITION identity system). Then we have added only big, orange name of the meal on the front and a green sticker referring to pure natural content of every LYO meal. On the back of packaging we have designed a waterproof informative etiquette.
November 2, 2011 | 7 Comments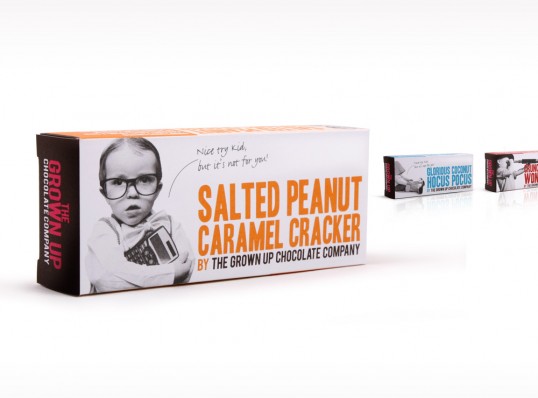 Designed by Toast Design | Country: United Kingdom
The Grown Up Chocolate Company had created a range of luxury hand-made chocolate bars inspired by childhood favourites.  This company and its wonderful bars offered a unique way of satisfying the most discriminating chocoholic, but needed to be branded and designed to ensure the customers experience started before they even tasted the goods – so they turned to Toast Design.
November 1, 2011 | 5 Comments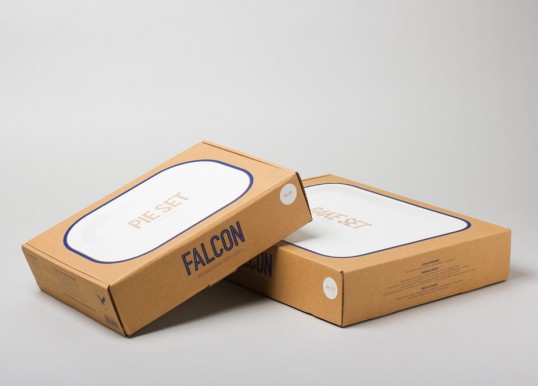 Designed by Morse Studio | Country: United Kingdom
"Falcon Enamelware has been an icon of British home life since the 1920s. The classic kitchenware brand has been revitalised with a new brand identity and updated ranges by Morse Studio & Kiwi & Pom.
We were commissioned to create a new brand identity including logotype, packaging, art direction and e-commerce website design. Our identity rigourously references Falcon's distinctive blue rim, from the creation of a bespoke, inline typeface to the overhead food photography. The packaging takes the same uncomplicated approach. Simple half-tone illustrations are screen-printed on sturdy corrugated cardboard referencing the utility and charm of hardware shop packaging. An updated 'falcon in flight' crest acts as a seal of authenticity on every product."
November 1, 2011 | 16 Comments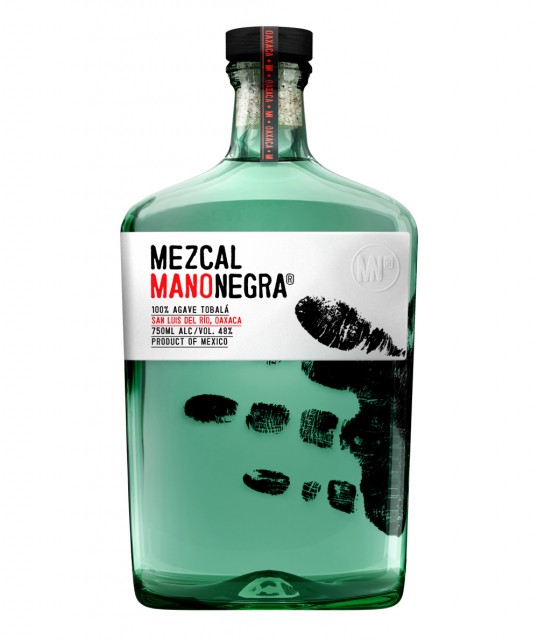 Designed by Sociedad Anonima | Country: Mexico
"Mezcal is the most ancient distilled spirit in America. It can be made of over 30 varietals of agave, most of them grown in the wild regions of Mexico. MN locates the best mezcal no matter how far or deep into wild we need to go to get it.
The handprint on our bottle represents the hand of the master distiller, the hand of the worker and the hand of the seeker of true mezcal."