December 31, 2011 | 3 Comments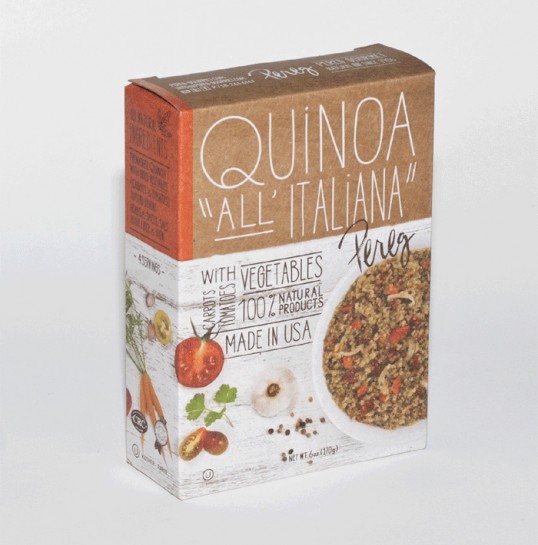 Designed by Squat Design | Country: United States
"Pereg Gourmet Natural Foods launched its Quinoa-Rice-Couscous line, "superfood" mixes that combine major health benefits with international flavors. With this line, Pereg exceeded the normal bounds of wholesome flavorful food production and challenged Squat Design to create packaging that has a savory, tasty appeal, visually communicates the natural, nourishing qualities of the products and stimulates the consumer.
Squat Design's expert art direction unified the visions of graphic designers, the photographer and stylist to create artful packages that stand out on the shelf. Our designers opted for recycled, raw-type paper to express the natural feel of the product and our technical team worked intimately with the printer, to resolve the issues of complicated printing techniques, in order to realize the desired design."
December 30, 2011 | 7 Comments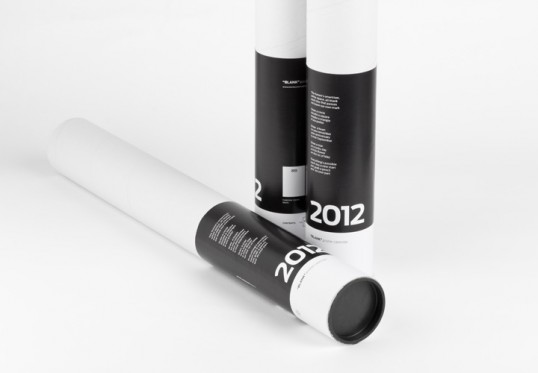 Designed by Antonis Makriyannis Design | Country: Greece
"The calendar draws inspiration from Abraham Lincoln's quote: "The best thing about the future is that it only comes one day at a time". So it starts blank, providing a white canvas on which the user is called every day to make a sketch on each date in order to reveal it, thus "drawing" his/her own future."
December 29, 2011 | No Comments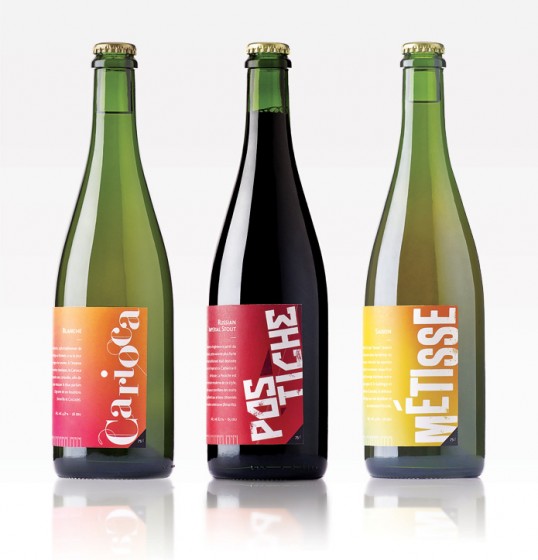 Designed by Atelier Design | Country: Belgium
Lion à plume is the unusual name of a belgian brewery created in 2009 by a young passionate man, Julien Gascard. The latter  does not hesitate to think outside the box and upset traditions in order to craft new possibilities for the simple, yet complex product of beer.
The packaging is modern, innovative and consistent with the product. Through a creative use of typography and short explanations, the origin and taste of the beers are underlined. A bright, fresh style for the "Carioca", a festive and refreshing beer with a citrus tang. Summer colors and pictures of manual labor for the "Metisse", used to refresh farm workers during the harvest season. A dark and constructivist style for the "Potiche", a modern version of the traditional stout brewed for Empress Catherine II of Russia's court.
December 28, 2011 | 18 Comments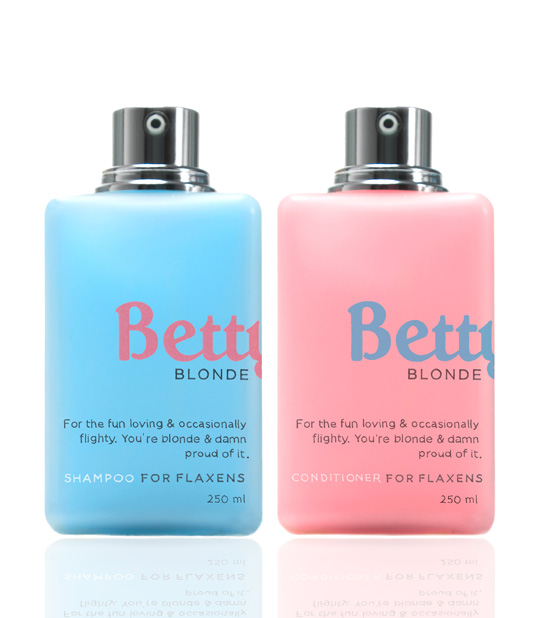 Designed by Holly Prince | Country: Canada
"Betty shampoo & conditioner is a product that brings out the best tones for specific hair types. Blonde, Brunette, Ginger and Noire. Instead of explaining the functionality of the product, which many of the competitors do, I decided to have fun with the copy and play around with stereotypes. The goal for Betty is to be fun, cheeky and smart.
The colour palette for each hair type relates to the stereotype and reflects the persona of who that person would be. The rectangular shape of the bottle would fit and stand nice on a bath ledge or shower rack. The bottles have a pump lid for convenience."
December 27, 2011 | 1 Comment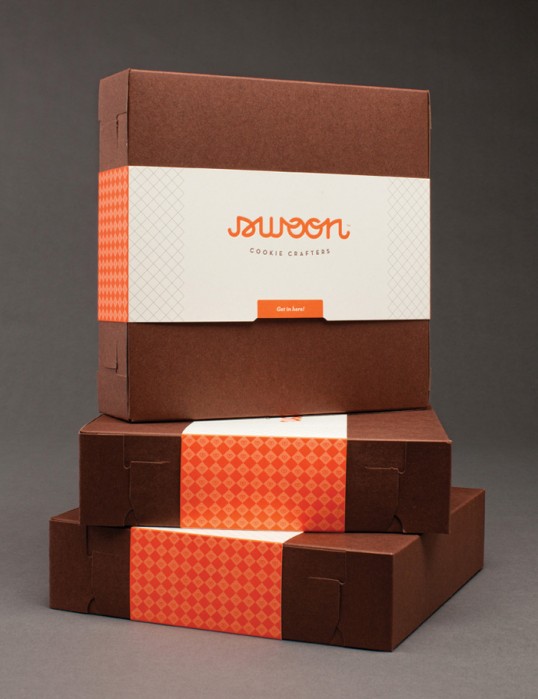 Designed by Meers | Country: United States
"Originally called PS-Sweets, this custom sugar-cookie maker was ready for a complete rebrand to spur new business nationwide and position the company for the future. We created a new name, color palette and more elevated look and feel (via letterpress printing primarily) for the packaging and identity that embodied the premium fun of the product. To keep costs containable for this small company, we elected for a ready-made box and put effort into a custom band to enclose it."
December 26, 2011 | 12 Comments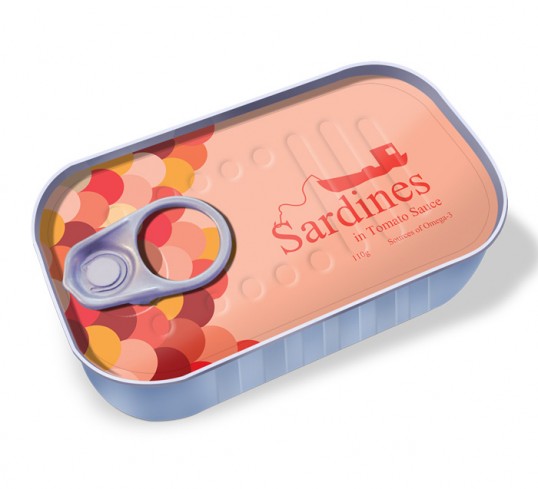 Designed by Zuchna | Country: Poland
"The brief was to create packaging for sardines coming in 3 different varieties: sardines in tomato sauce, in olive oil and spring water. We wanted the look to be very minimal, modern and recognizable as one family of products – which was the main goal."
December 25, 2011 | 1 Comment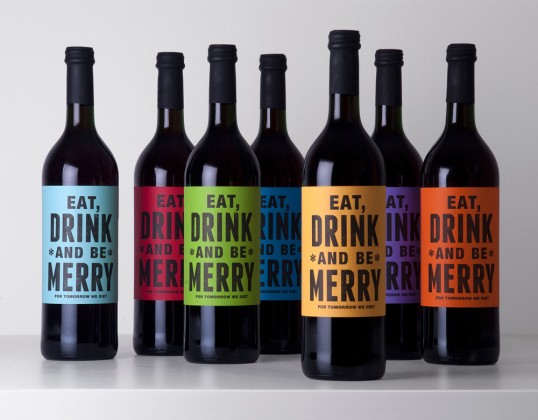 Designed by Buddy | Country: United Kingdom
Buddy created these festive mulled wine bottles to send to their clients and friends. A limited edition of 60 labels were hand printed, signed and numbered before being sent.
December 24, 2011 | 9 Comments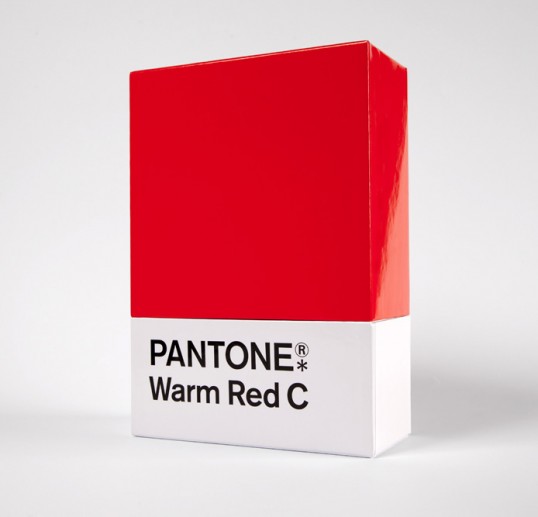 Designed by Designers Anonymous | Country: United Kingdom
"A Christmas gift given to clients, suppliers and friends.
The 'Warm red' Pantone chip becomes a gift box containing a bottle of 'warming' red mulled wine. The message printed on the bottle reads "Add a touch of colour to your cheeks this season, with a glass (or two) of mulled wine. Warmer wishes from Designers Anonymous."
December 23, 2011 | 1 Comment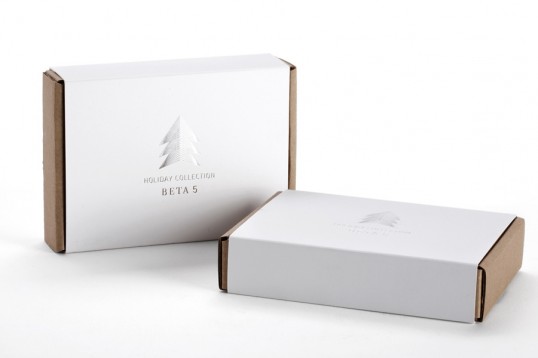 Designed by Glasfurd & Walker | Country: Canada
"BETA 5 chocolates are produced in small batches using ethically sourced estate chocolates and premium ingredients.
The name comes from the form-5 beta crystal structure which is the most stable form of cocoa butter crystallization, formed through the controlled melting, and subsequent cooling (tempering) of liquid chocolate.
As an addition to their core range this range of packaging was developed for their holiday products."
December 23, 2011 | 19 Comments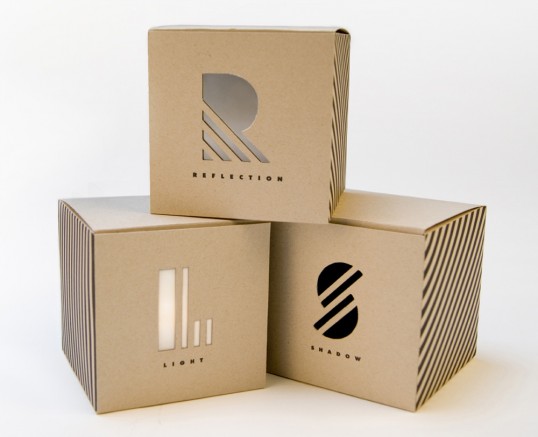 Designed by Chris Ferrante | Country: United States
"This project was for my packaging design course in which we were tasked with creating a conceptual series of consistent packages for intangible things. I decided to package light, reflection, and shadow. After brainstorming how to visually suggest that these "unpackagable" things were in fact packagable, I came to the concept of creating the effect of them as though they were trapped inside a box."