January 31, 2012 | 1 Comment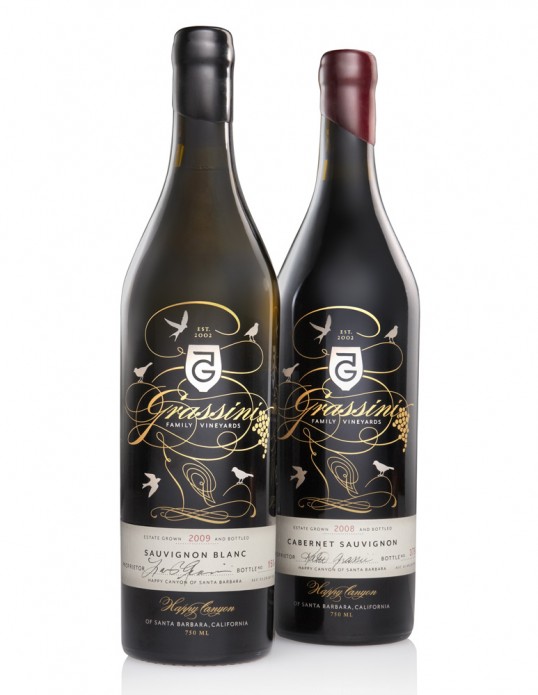 Designed by Duffy & Partners | Country: United States
"In 2002, the Grassini's established a family vineyard in the Happy Canyon of Santa Barbara, California. A simple crest with a ligature of the number 5 and the letter G was designed with inspiration from the five children. After several successful harvests, the family knew it was time to take the crest and build a more robust brand expression with Duffy & Partners—one that would more aptly reflect all that the vineyard and its harvests symbolized. Design components include metallic silk-screened bottles, individually signed and numbered labels and hand-dipped wax seals. The Grassini Family Vineyards striking new bottle design by Duffy & Partners is now on the market."
January 30, 2012 | 6 Comments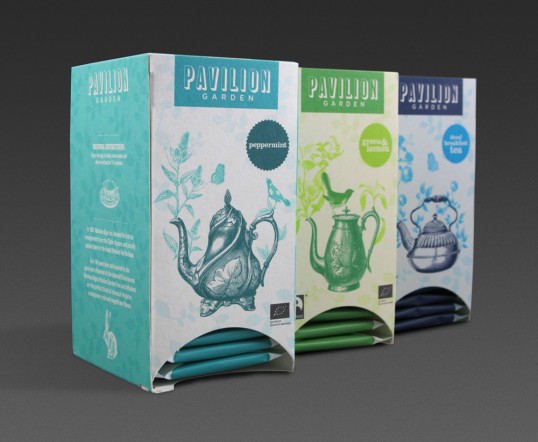 Designed by One Darnley Road | Country: United Kingdom
"The brief: Matthew Algie approached us to create a new brand identity that would reinforce the company's long standing positioning in the tea community.
Matthew Algie Esq. first began blending tea consignments in 1864, proudly packing them for Victorian Tea Pavilions. Over 140 years later, the company continues to take pride in its rich history (and its tea, of course) and wanted us to create a new identity to reinforce this reputation.
The project: Having assessed their competitors and target audience, we aimed to acknowledge the product's heritage while appealing to the more contemporary tea-drinker.
We sourced old Victorian drawings to emphasise Matthew Algie's past – choosing an individual teapot for each of the 10 teas and infusions – and balanced this vintage style with vibrant, contemporary colours."
January 30, 2012 | No Comments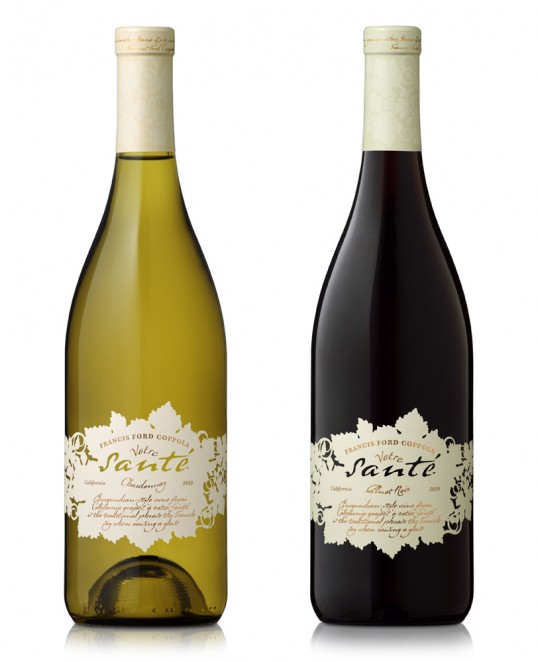 Designed by Stephen Faustina | Country: United States
"Votre Santé wines pay tribute to Francis Coppola's paternal grandmother, Maria Zasa, who would toast with the traditional French phrase, 'à votre santé,' each time she raised her glass. In her honor, Francis Ford Coppola.
Winery created a Chardonnay and Pinot Noir, France's two classic Burgundian varietals, in a delicate style that makes them perfect pleasures you can enjoy on any occasion."
January 29, 2012 | 4 Comments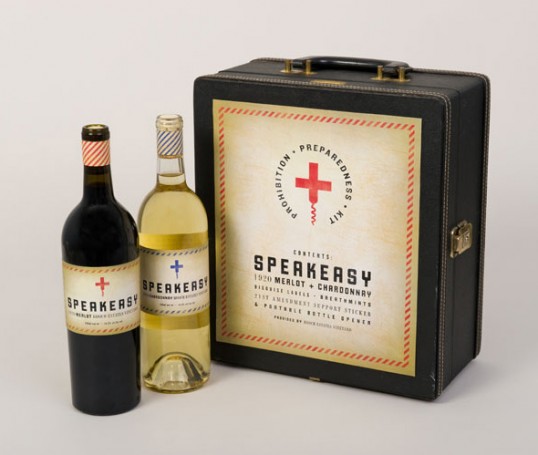 Designed by Nick Dunlap | Country: United States
"This project is a 1920s inspired wine from a vineyard near Chicago, packaged in a Prohibition Preparedness Kit. The kit contains items such as breathmints, disguise labels and corkscrew. But more importantly, the kit comes with Hooch Estate Vineyard's Merlot and Chardonnay."
January 26, 2012 | 9 Comments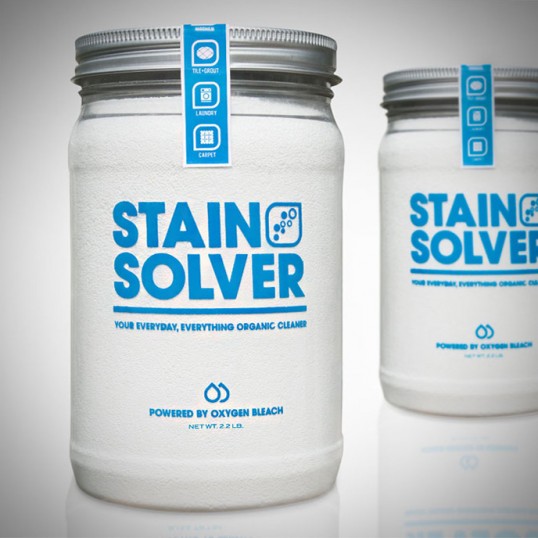 Designed by Labor | Country: United States
"Stain Solver is a true original. For the last 15 years (long before the "trendy" green cleaning product revolution), Stain Solver has been a leader in the "human friendly" Oxygen Bleach category. We endeavored to create a minimal identity system that sets Stain Solver apart from the typical heavy-handed cleaning product approach. It was a joy to redesign the 50lb bulk bucket that is often associated with nasty chemicals or Home Depot shopping. Now you can simply look through the new translucent square pail to see your Stain Solver like freshly fallen snow."
January 26, 2012 | 2 Comments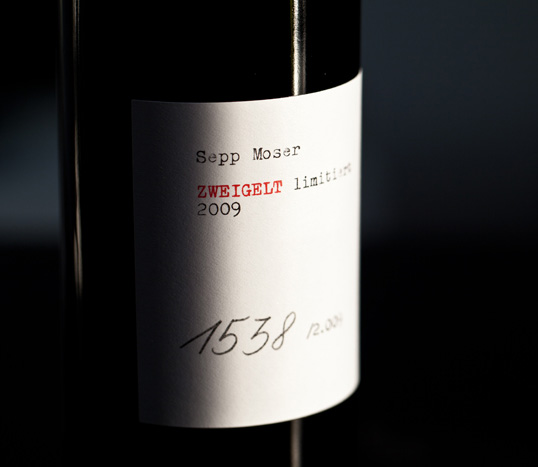 Designed by Hans Renzler | Country: Austria
"Hand-crafted label design typed out with an old typewriter and numbered by the wine maker."
January 25, 2012 | 3 Comments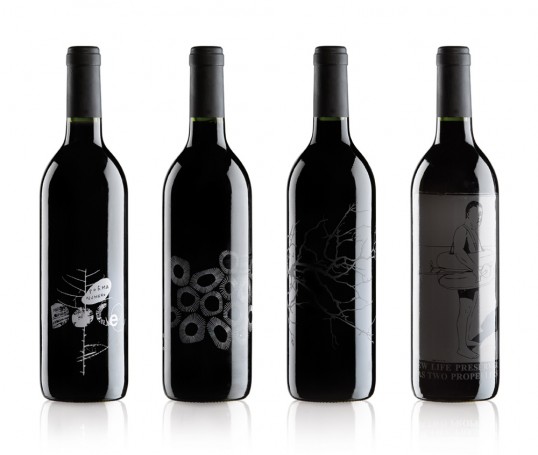 Designed by Estudio Mllongo | Country: Spain
A special limited edition Cabernet Sauvignon by Valencia's Estudio Mllongo.
January 25, 2012 | 2 Comments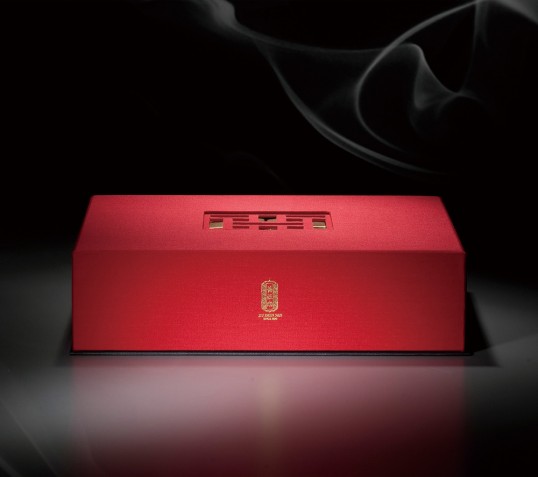 Designed by Gidea Group | Country: Taiwan
"Created for Jiu Zhen Nan (est. 1890), one of the oldest and most beloved traditional pastry brands in Taiwan as a lunar new year gift box.
Inspired by candy trays found in almost all Chinese homes which hold an assortment of candies and cookies for visiting family and friends.
We wanted to create an unique "opening" experience, where the user sees a wonderful world of treats revealed upon opening, and also make the process as "ready to eat" as possible.
The four black boxes also represent the four seasons, and the gold boxes in the middle represent the rising sun, which signals a grand beginning to the new year, hence the name "Again, New Beginning"
January 24, 2012 | 4 Comments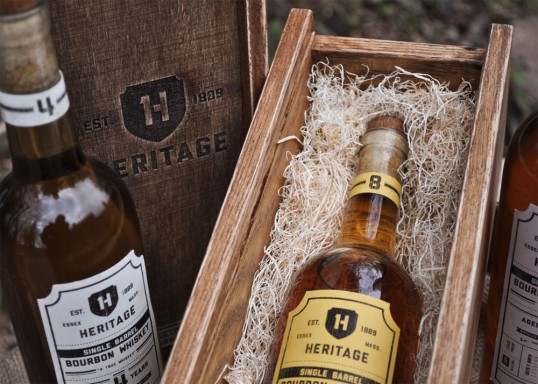 Designed by Katelyn Peissig | Country: United States
"Heritage is a brand of single barrel bourbon whiskey who's packaging reflects the age-old process of true whisky making. The creation of Heritage Single Barrel Bourbon Whiskey starts out with natural spring water and American born corn that is placed in a copper still to be distilled. From there its placed in charred oak barrels to age and gain color and flavor from the wood. Once the barrels have aged, the Bourbon whiskey is hand bottled and packaged for the consumer's drinking pleasure.
January 24, 2012 | 9 Comments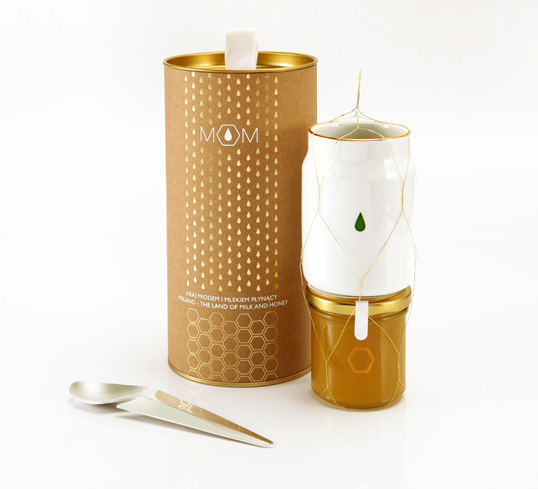 Designed by Beza Project | Country: Poland
"Mleko i Miód" (Milk&Honey) was designed for the Ministry of Foreign Affairs as a gift for the Polish EU Presidency. It is a set for preparing a traditional drink. Our studio delivered a turn key solution – from the initial concept design to full coordination and project management at the production level. It consists of a porcelain cup, spoon and a jar of Polish honey. The shape of each element and graphic design were inspired by motifs originating from Polish culture and tradition. The mug was sculpted to resemble a traditional milk can and the spoon is shaped like a quill pen – a nod to the poetic provenance of the term "a land flowing with milk and honey". The detailed recipe for "Milk&Honey" can be found inside the box."