January 23, 2012 | 1 Comment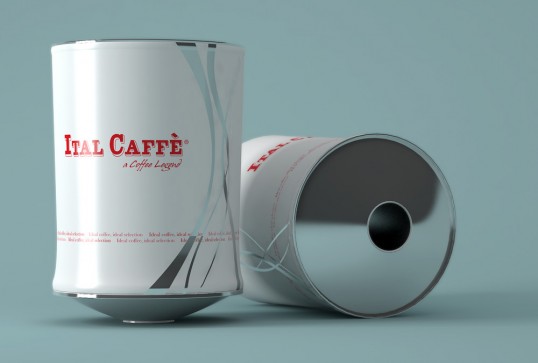 Designed by Ingeni Gràfic | Country: Andorra
"This Coffee tin is designed to be pure as the coffee inside. We played with colors that are not always associated with coffee. The main ink has a mask showing the quality of the tin material while at the same time playing with different kinds of reflections."
January 23, 2012 | 8 Comments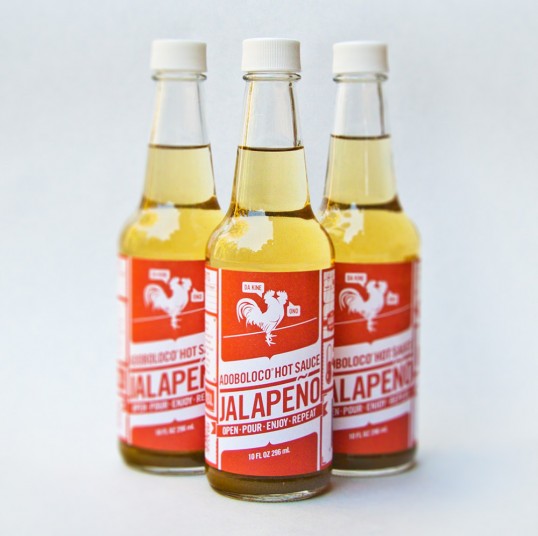 Designed by Buzzsaw Studios Inc. | Country: United States | Buy it
"Last year my wife, kids and I started a garden. We planted a bunch of Jalapeño peppers. They grew so well we didn't know what to do with all the ripe peppers and I didn't want them to go to waste so I created a sauce. I had no idea that it would work but it did. Family and friends would come over and I would have it on the table with meals in an old Shoyu ( soy sauce ) bottle. They liked it so much that they requested their own bottles. I started making larger and larger batches and couldn't keep up with the requests. At that point I knew it was time to go bigger. Now my immediate family is addicted to it along with my extended family and friends. Seriously one bottle will be drained by the end of some meals."
January 22, 2012 | 3 Comments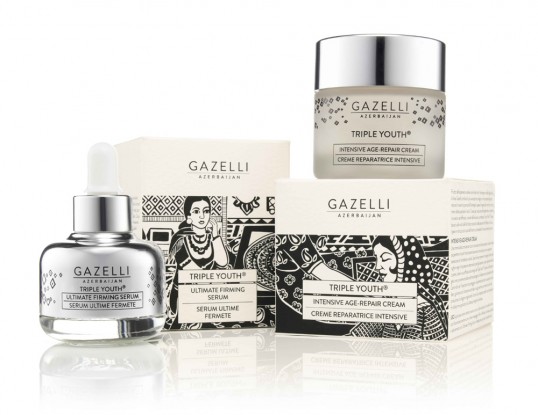 Designed by Gazelli Cosmetics| Country: Azerbaijan
"Using her scientific knowledge in the fields of genetics and prevention, Dr. Hamzayeva decided to develop beauty products from the magnificent natural resources found in her home country of Azerbaijan. From the earth itself, she created a brand she called Gazelli, a leading beauty group, in Azerbaijan and neighbouring countries.
January 21, 2012 | No Comments
Designed by Sidecar | Country: Spain
Sidecar recently completed a total makeover of the 150 years old mineral water brand, 22 Peñaclara. The brand's name comes from the fact that the water flows at a constant 22 degrees celsius.
The first design of the range is the new PET bottle. Sidecar was responsible for the new label design as well as the industrial design of the bottle.
January 20, 2012 | 3 Comments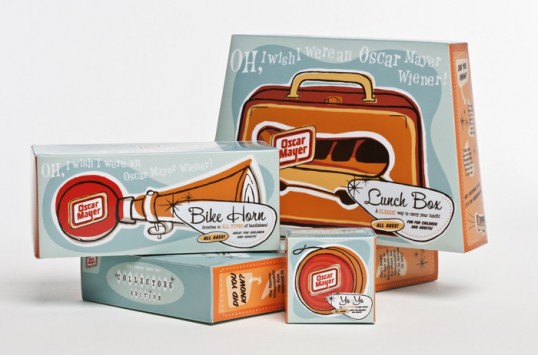 Designed by Donna Roggi | Country: United States
"Oh.. I wish I were an Oscar Mayer Wiener…" Oscar Mayer has been warming the hearts of children and families since the year 1904. This posed for a great opportunity to create and design a Collectors Edition series for Oscar Mayer. These packages are designed to remind the consumer of the good 'ole days, while still looking new and exciting. The illustration and design of the package is displayed in a friendly 1950's, style to promote the nostalgia the company continues to bring to families around the world."
January 18, 2012 | 4 Comments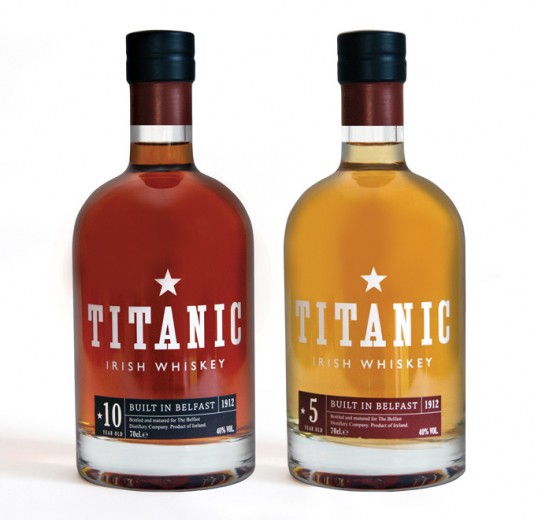 Designed by Adam Crane | Country: Ireland
"On the shores of Belfast Lough, we still recall the ship – builders and distillery workers who built legends of steel and bottled the heavens. And though the sound of rivets binding steel on steel is now a memory, the faint scent of aging whiskey barrels still fills the air. This perfectly matured whiskey honours those past generations, those men of steel, and serves as the perfect link between their shared endeavour and unique spirit of friendship that bound them. To truly know Belfast is to share a measure of Titanic."
January 18, 2012 | 1 Comment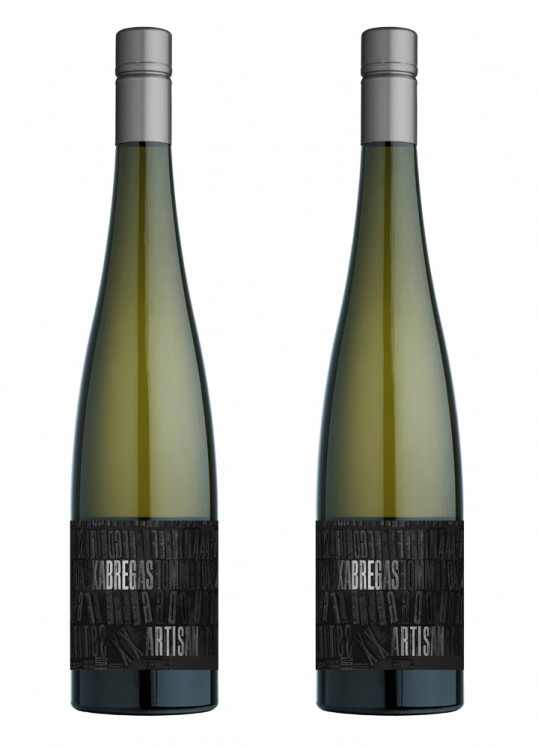 Designed by Public Creative | Country: Australia
"Artisan is a new range of wines from Xabregas Estate located in the beautiful South West of Australia. The wine itself is lovingly handcrafted and at the same time very contemporary in style. Our aim was to create a package that celebrated these two characteristics."
January 17, 2012 | 17 Comments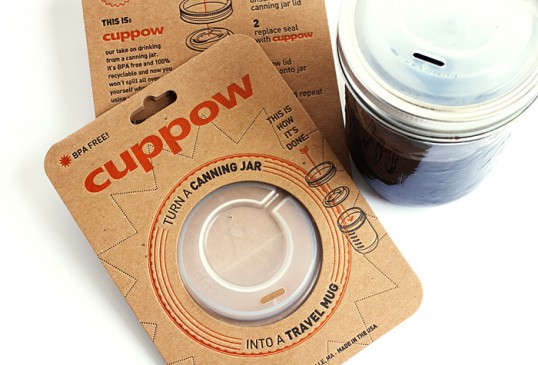 Designed by Natalya Zahn | Country: United States
"This is Cuppow – a new lid that lets you drink like a boss from virtually any wide-mouth canning jar. It's a simple, eco-friendly alternative to poor-performing and messy disposable hot cups, and over-built and expensive travel mugs.
January 16, 2012 | 7 Comments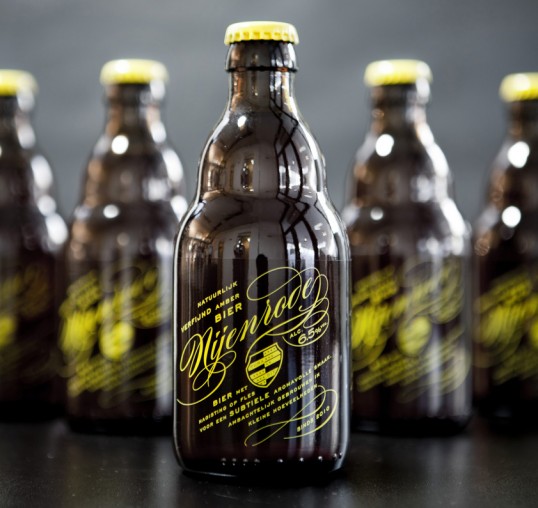 Designed by Redthumb | Country: The Netherlands
"A hand-crafted beer brewed in small batches in The Netherlands, Nijenrode is a much loved local secret amongst graduates from the Nijenrode University. Redthumb was asked to create a powerful brand identity and label that reflected the elite status of Nijenrode (without taking itself too seriously), yet was down-to-earth, and simple to produce. The label is single colour, making it straightforward and pure, and also providing the brand it's own identity colour."
January 16, 2012 | 7 Comments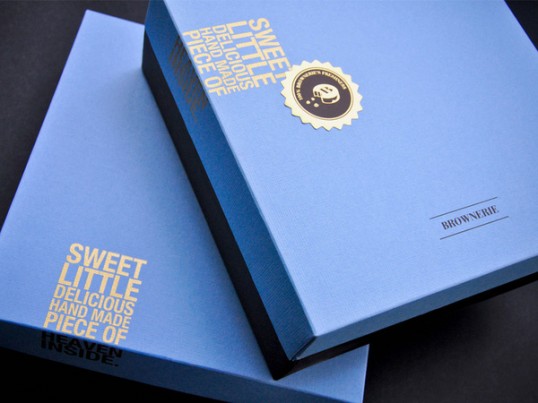 Designed by Index43 | Country: Mexico
"This project consisted of designing an identity and packaging for a bakery specializing in gourmet brownies. The business model is oriented towards selling brownies mainly as a gift and/or for special ocasions. With this in mind we focused on creating a simple elegant package that would work as a frame to showcase the rich texture and different toppings of the brownies."