January 15, 2012 | 2 Comments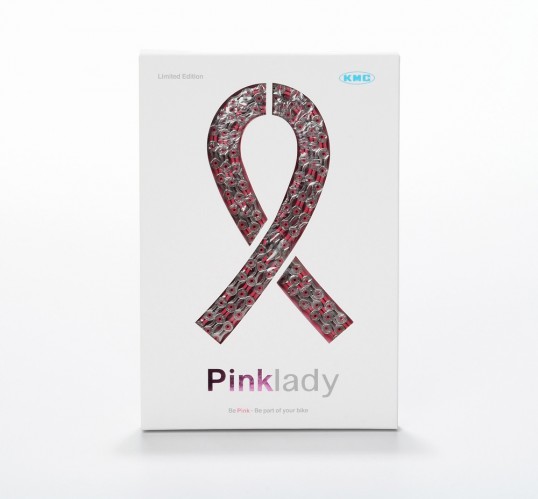 Designed by Gidea Group | Country: Taiwan
"Pink Lady is a special 'pink ribbon' limited edition bicycle chain created by KMC Chain in 2010. The packaging is designed to be a gift box where you not only give a good looking chain, but also contribute to a great cause by supporting the fight against breast cancer."
January 14, 2012 | 2 Comments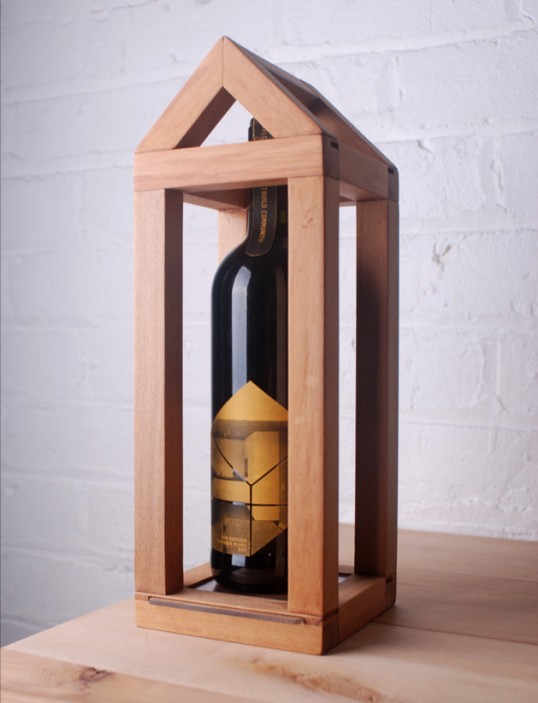 Designed by Jonti Griffin | Country: New Zealand
"Artbuild was created as an alternative to the current "kit set homes" which offer standard off the shelf homes at limitless numbers. I have created a clean, modern brand identity for my final year project which includes print, packaging and furniture design. Artbuild treats life itself as the ultimate artwork, and the home as its frame. A place where everything comes together to rest, grow and inspire."
January 13, 2012 | 9 Comments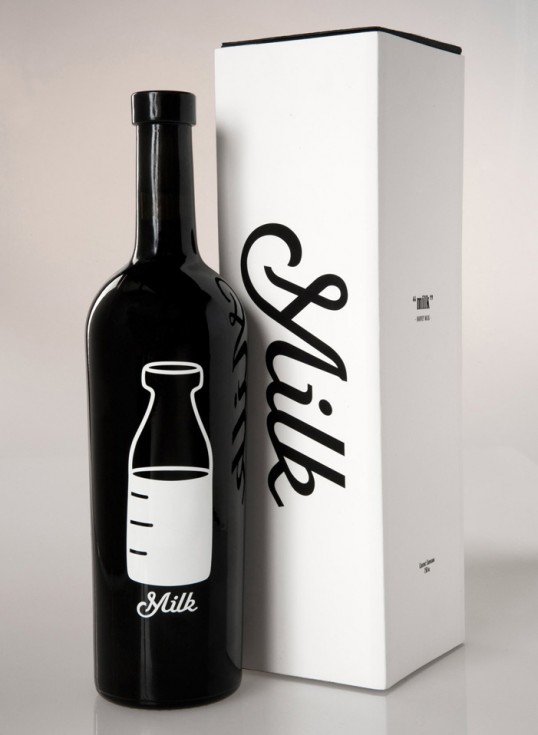 Designed by Emily Hale | Country: United States | Fonts used: Radio
"It is a little known fact that San Fransisco boasts some of California's best wines, much like many do not know that San Fransisco was also home to one of the first openly gay politicians in the United States, Harvey Milk. And thus, I created a wine which pays tribute to the memory of Harvey Milk.
This deep, rich, Cabernet Sauvignon has a strong backbone of tartness, as strong as the determined Harvey Milk, whom fought for equal rights in San Francisco as well as gay rights nationwide. In particular, the half full bottle of milk, represents Harvey's positive attitude and take on life, despite his many obstacles. Seeing as Harvey was environmentally conscious, the box that houses the wine was created out of one sheet of board with no glue.
As Harvey Milk once said, "I have tasted freedom. I will not give up that which I have tasted. I have a lot more to drink."
January 13, 2012 | 3 Comments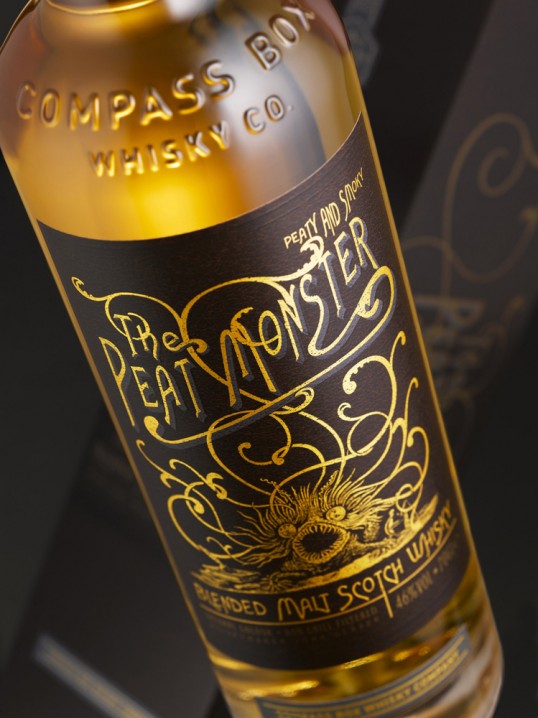 Designed by Stranger & Stranger | Country: United Kingdom
"The Peat Monster is an old school peaty scotch so we clothed it an old school peaty book cover."
January 12, 2012 | 6 Comments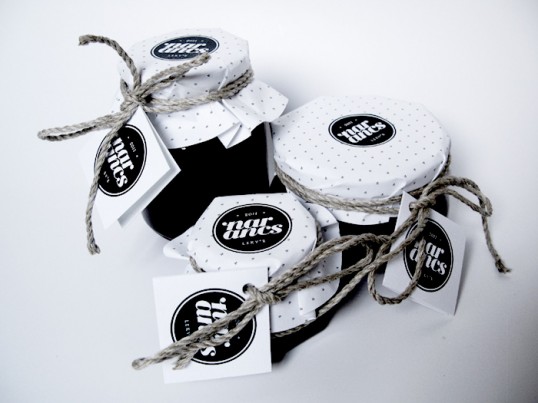 Designed Eszter Laki | Country: Hungary
"My friend and I decided to make marmalade from orange, lemon and lime. We peeled the fruits for hours, we boiled them with sugar, vanilla, and cinnamon. It was so delicious at the end, so it deserved some proper package design."
January 12, 2012 | 2 Comments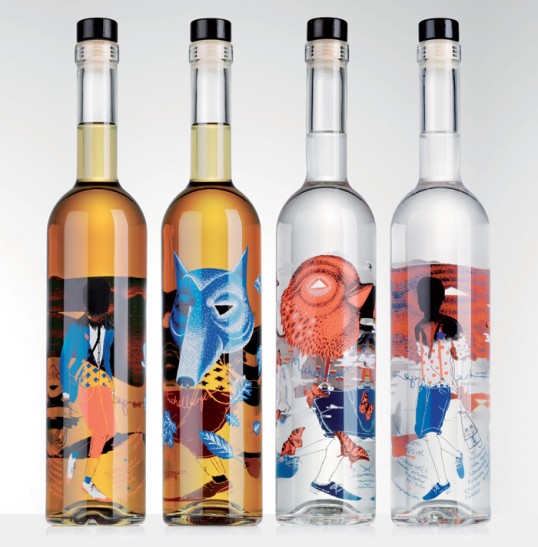 Designed by Michelberger Hotel | Country: Germany
"The Michelberger Hotel is a hotel in Berlin which has a design studio inside as part of its business. The studio does all the design work for the hotel and for its many other projects. We've been in Creative Review and D&AD amongst others.
Brief: The Michelberger Hotel together with The Preussiche Spirituosen Manufaktur in Berlin, have partnered up to create a new brand – the Michelberger Booze Company.
For our first product, we have created a pair of herbal schnaps drinks based on two old, forgotten recipes. Michelberger 35% is a golden liquid, a herbal liquor, smooth, earthy and warming and Michelberger 45% is a herbal distillate, clear, airy and invigorating.
The drinks are a complimentary pair, so the designs are more or less a symmetrical reflection of one another. The brand lives in the world of old German fairytales and so one bottle is set in a forest and the other in the mountain so as to reflect the qualities of the respective drinks. A drink is like a mask, it lets you feel something else or even become someone else, and so the visual concept is based around two masks – a wolf in the forest and a bird in the mountains."
January 11, 2012 | 4 Comments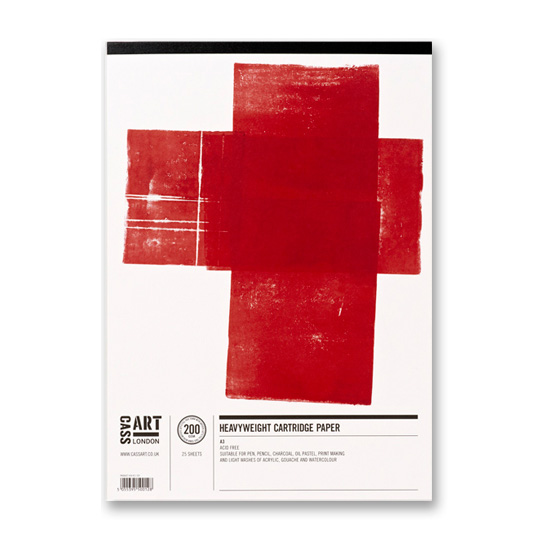 Designed by Pentagram | Country: United Kingdom
"For the last 10 years Pentagram's Angus Hyland and Cass Art have worked together to shake up the traditional art materials retailer with a completely different approach to selling and design. Cass Art are now launching their first product range of pads. Their immediate and aspirational styling exemplify Cass Art's mission to 'fill this town with artists'."
January 10, 2012 | 1 Comment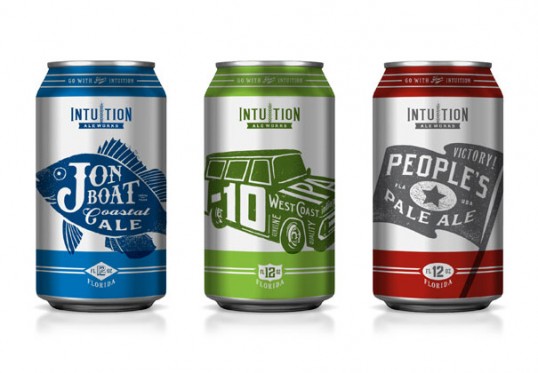 Designed by DeRouen & Co. | Country: United States
"Intuition Ale Works of Jacksonville was just ending a very successful first year (during which its customers could only buy its beer on tap), when owner and head brewer, Ben Davis approached Texas-based DeRouen & Co. with his vision of being the first Florida craft brewery to package beer in cans. Long associated with college kids and bad beer, canning beer actually provides better taste quality and is better for the environment. DeRouen worked closely with Davis to develop packaging that extends the brand and evokes their handmade and sophisticated personality. I-10 West Coast, represented by a cross-country interstate, speaks to Davis's connection with the beach lifestyle on the East and West coasts; Jon Boat Coastal conveys the joy of fishing (with a fresh, cold beer in hand) in the coastal waters around Jacksonville; and The People's Pale Ale label represents the demand for a great American-style pale ale."
January 10, 2012 | 2 Comments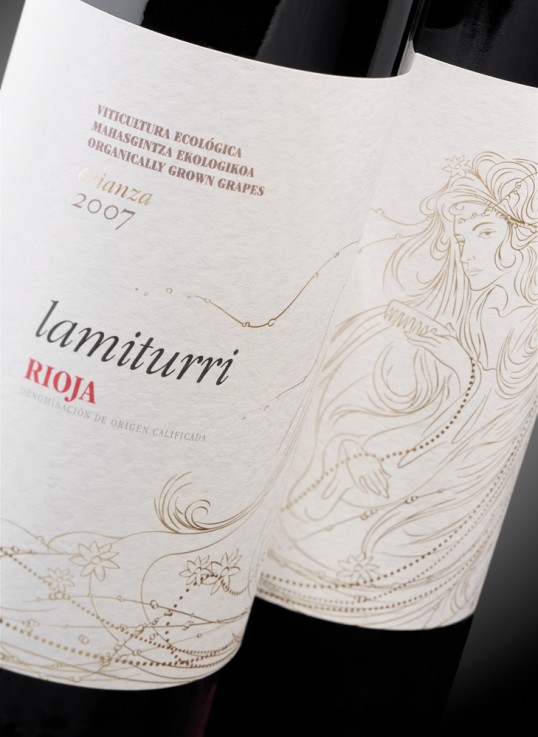 Designed by (calcco) | Country: Spain
"The Lamias are mythological characters often described with bird feet or fishtail. Typically female, and of extraordinary beauty, the Lamia used to live in the rivers and in the fountains, where they used to comb their long hair with coveted golden combs. Inspired by these characters, Lamiturri is built upon a circular design, a label which invites to be rotated, with an illustration stamped in gold which fills the label from end to end."
January 9, 2012 | 2 Comments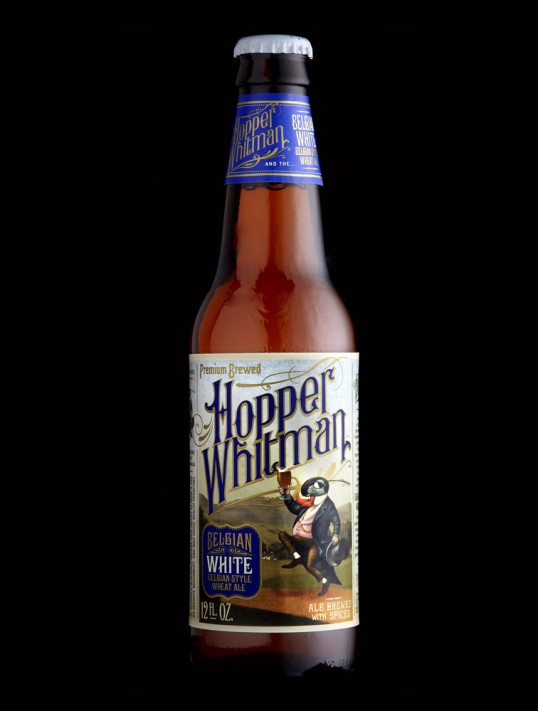 Designed by Stranger & Stranger | Country: United Kingdom
"Hopper Whitman is a beer swilling cricket whose dubious dress sense changes with the seasonal ales. Winter beer is just out where he's tooled up in thermals."