January 3, 2012 | 11 Comments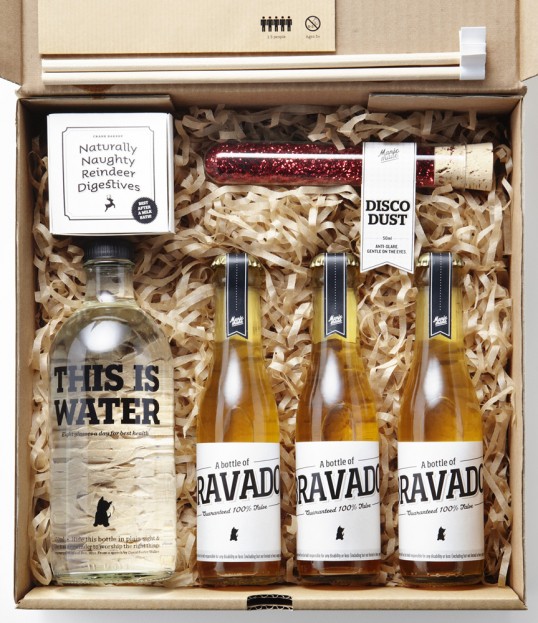 Designed by Manic Design | Country: Singapore
"For Christmas this year, we decided to do something a little different. We were bored with the typical Christmas cards. And we had a dozen pairs of restless, crafty hands at our disposal. In just over a month, we managed to create a set of magical packages for our friends and clients. Each item is certified handcrafted by our team.
This kit holds all of Manic's secret ingredients for a remarkable Christmas. Consumed correctly, this bundle will produce the most magical effects; eternal youth; a keen nose to guide you to the nearest bar; an outstanding sense of humour; and an insatiable desire to be merry.
Too good to be true? Take a look at our team, be dazzled by their spectacular charm and unending supply of good fortune.
Effects are instant and last between six to twelve hours. Consume and take the night by storm, or kick-back and watch your stars align."
January 3, 2012 | 1 Comment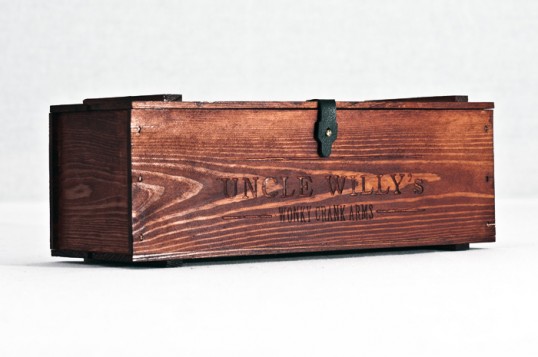 Designed by Christopher Perry | Country: Sweden
"Brief: Uncle Willy's Wonky Crank Arms is a brand and packaging concept for a premium English bicycle crank arm manufacturer.
The product is hand made and has been ever since the company was founded back in 1988. The crank arms are made to order at a cost of £495/pair and are aimed at bicycle loving people.
I came up with the name Uncle Willy's to give the brand some history and make it feel like a family-owned business. To describe the product I added Wonky Crank Arms which also gives the brand some humour as they are hand made.
I felt it was very important for the packaging to reflect that the product is hand made and at the same time keep giving the product a historic feel whilst keeping it premium. Using a wooden box and carving out the company name did just that. The leather hinges and adding a mahogany lacquer were chosen to give the packaging it's premium feel. Not being able to read the name on the box is not an issue as they are not on shelves next to other brands."
January 2, 2012 | 3 Comments
Designed by StudioIN | Country: Russia
"Upholding tradition, StudioIN has designed a corporate gift for New Year's Eve. While designing the bottle, we chose a topic that over the past year was among the most discussed: the 2012 apocalypse. The label shows the 14 most 'popular' scary scenarios satisfying any taste: from rather predictable natural disasters to those absolutely fantastic.
Despite that humanity has been discussing the end of the world for millennia, we plan to celebrate this 'last' New Year's Eve to the fullest, following our own unforgettable scenario."
January 2, 2012 | 4 Comments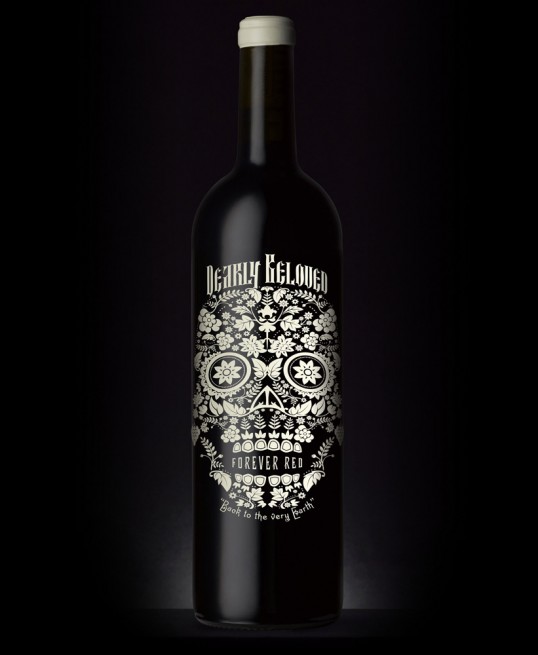 Designed by Stranger & Stranger | Country: United Kingdom
"We are gathered here today to celebrate a massive success. SOLD. OUT."
January 1, 2012 | 1 Comment
Designed by Jordan Jelev | Country: Bulgaria
January 1, 2012 | 1 Comment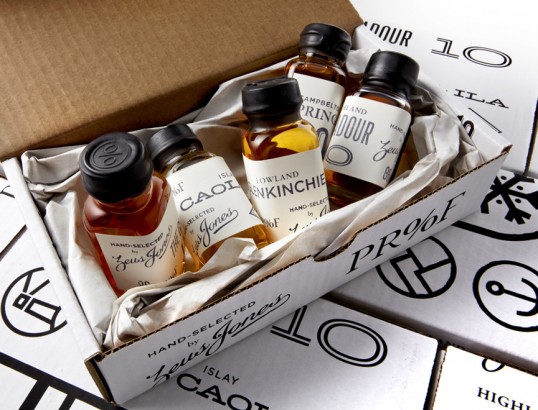 Designed by Zeus Jones | Country: United States
"Many of us at Zeus Jones are fans of good Scottish whisky. That being the case, we created a set of tasting kits and gave them to family and friends over the holidays as a companion to our PR%F iPad app. The kits, which feature one whisky from each region of Scotland, were each printed and dipped by hand."